Bobby Rea XC & Age Group Championships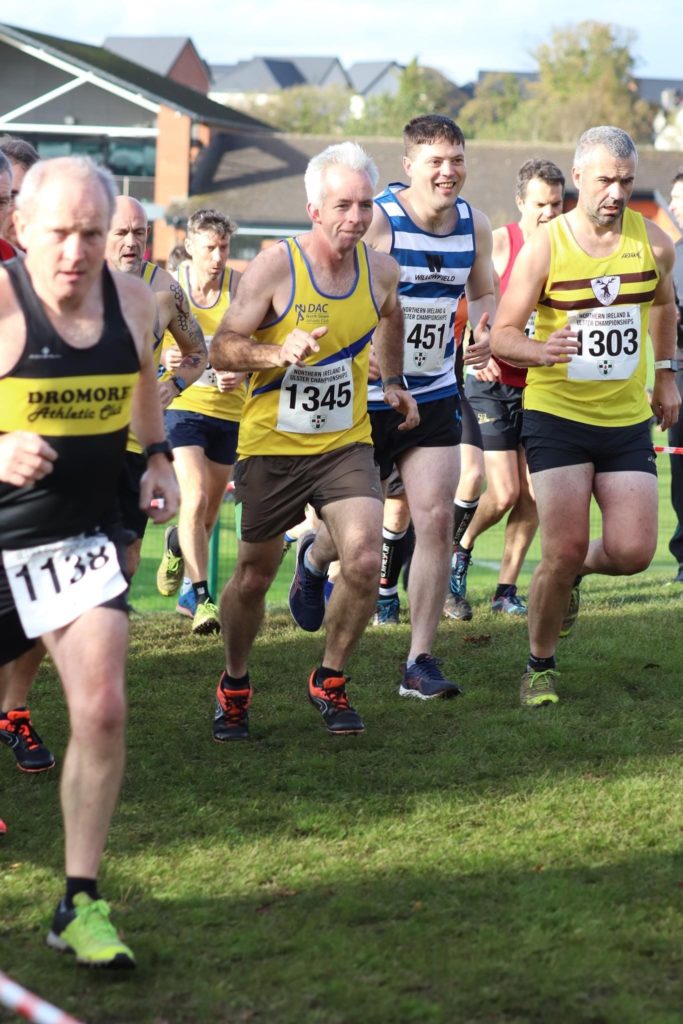 After a heavily restricted event in 2020, cross country competition returned to the Billy Neill playing fields in Comber on Sunday, with a host of fine performances, and a hatful of medals for the North Down contingent.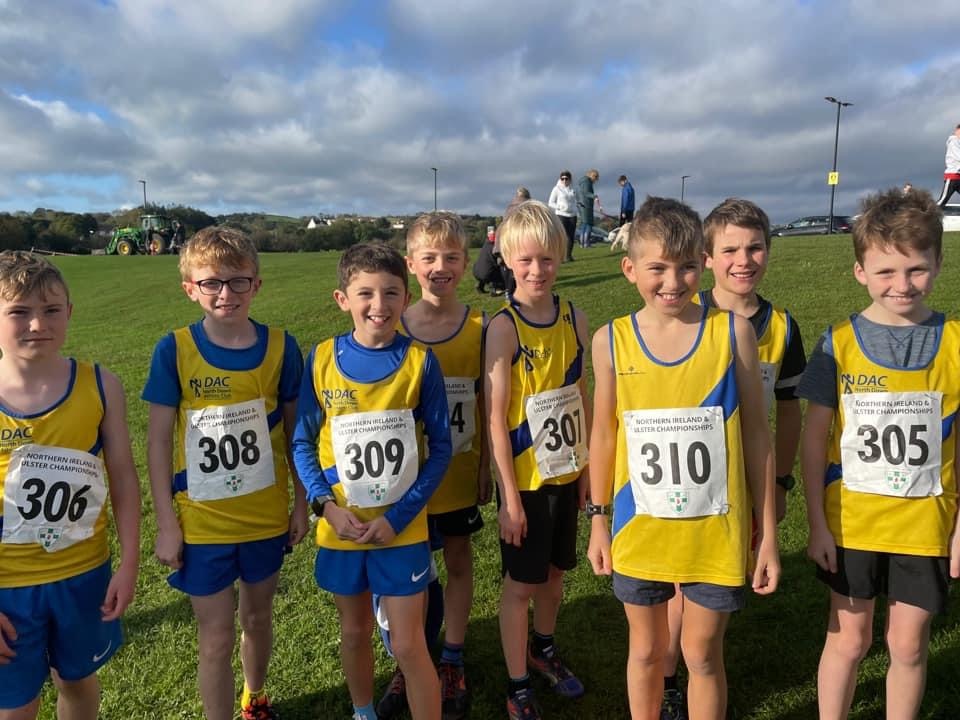 Little Lara Cheatley got the ball rolling, with an excellent 18th place finish in the U10 girls, Charlie Holley was well up the field (15th) amongst the U10 boys, while Coco Smith also ran strongly to finish 20th in the U12 girls. The boys U12's provided one of the highlights of the day, with a big turnout and some excellent packing to claim a championship silver medal in the team competition. In a blanket finish, Bailey Duncan (3rd) just missed out on the win, but set a fine marker for his teammates, and was followed home by Ethan Constable (7th), Fergus Bevan (17th) and Carter Rolston (29th) in a frantic finale. Charlie Patton (42nd), James Blease (43rd), Ross Armstrong (56th) and John Kinney (60th) completed a strong showing from all the boys, for which they will be rewarded with a trip to the Irish Championships next month.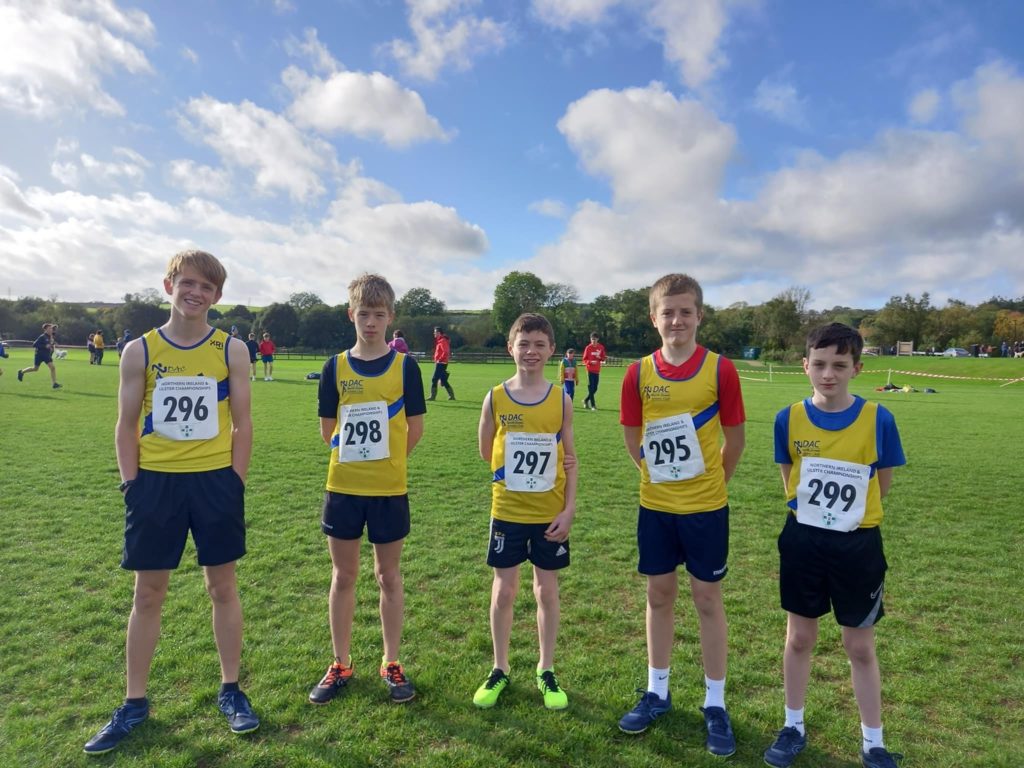 Lauren Cheatley ran a strong race to claim tenth amongst the U14 girls, followed by equally fine efforts from Holly Blease (12th) and Eimear Mulligan (31st), but once more it was the boys side of the event that produced the podium finish, Seb Holley taking the win after storming through the field in the closing stages. Again there was fine team turnout, and with able support from Aodhan Keag (17th), Sam Doyle (20th), Isaac Dunne (29th) and Cameron McCracken (64th) the boys also booked their trip to Dublin, with a hard earned bronze in the team competition.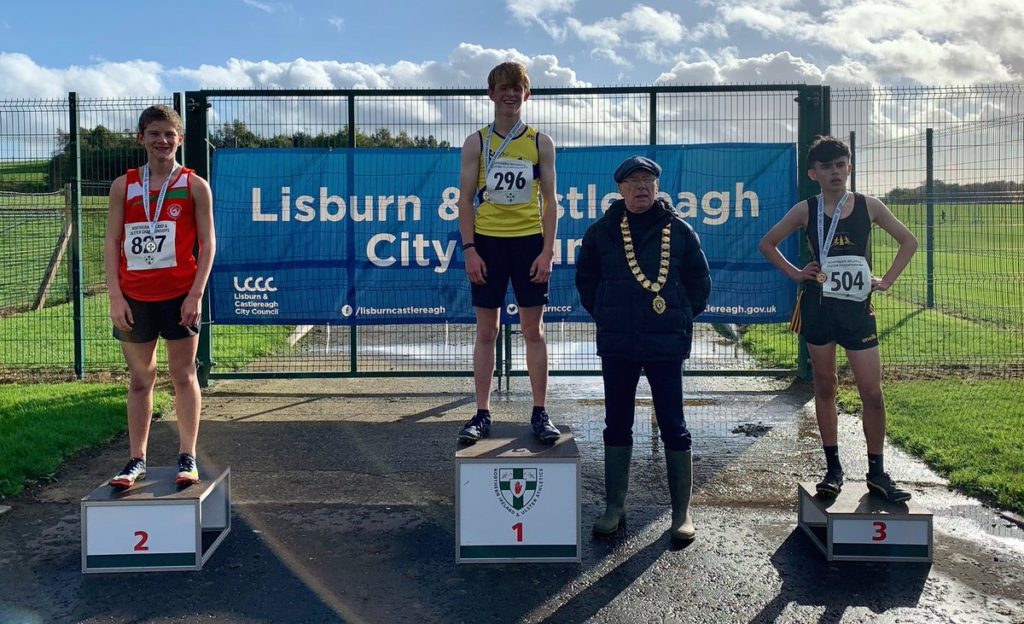 Lucy Cheatley (16th) was best of the club's U16 girls, receiving strong support from Mac Eager (23rd), Rebekah Laffin (26th), Ellie Dines (44th), Nicole Simpson (56th) and Naomi Dunne (57th), for a sixth place finish in the team competition. Ben Acheson finished a highly creditable 12th amongst the U16 boys, with Ethan Isles (21st), Conor Adair (52nd) and Scott Allen (61st) contributing towards a seventh place finish. Despite excellent efforts by Tara McDonough (11th), Molly Rogers (12th) and Hollie Massey (23rd) the U18 girls were just one team member short of a guaranteed medal, while the U18 boys suffered the same fate, but had strong showings from Ben Cardwell (29th), Ryan Lynas (30th) and Alexander McMullan (36th) nonetheless.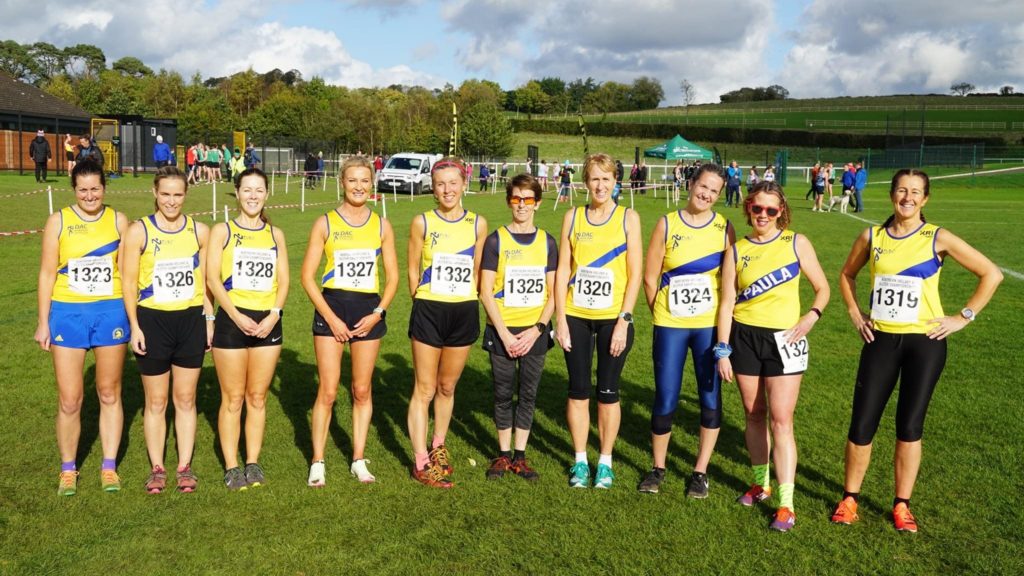 The senior ladies race set off amid glorious sunshine and another bumper turnout from the North Down athletes, ladies captain Claire Scott ensuring that the momentum continued after a profitable start to the season in the opening Armagh fixture. Katie Moore was in contention throughout and finished with a hard earned podium spot (3rd), Rachel Gibson (13th) was well up the field as usual, while Fiona McQuillan (20th) and Clair Quigley (22nd) pushed each other on to the benefit of the team and themselves (the latter finishing third in age category).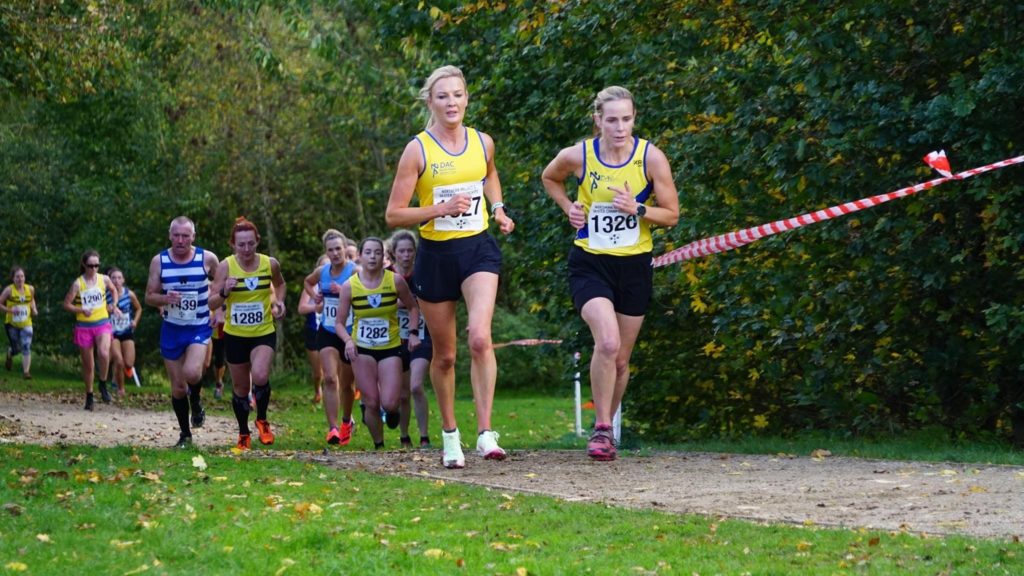 Valerie McDonough (38th) was also third in age bracket, and was followed home by Helen Byers (57th), Julie Wilson (65th) and Claire Scott (69th), while June McMinn (71st) was again the best of the F60 ladies. Glynis Boyle (78th), Amy Ellison (82nd) and Louise Watson (112th) kept the North Down colours flooding across the finish line at regular intervals before Paula Simpson (128th) brought club representation to a close with her usual burst of style and panache.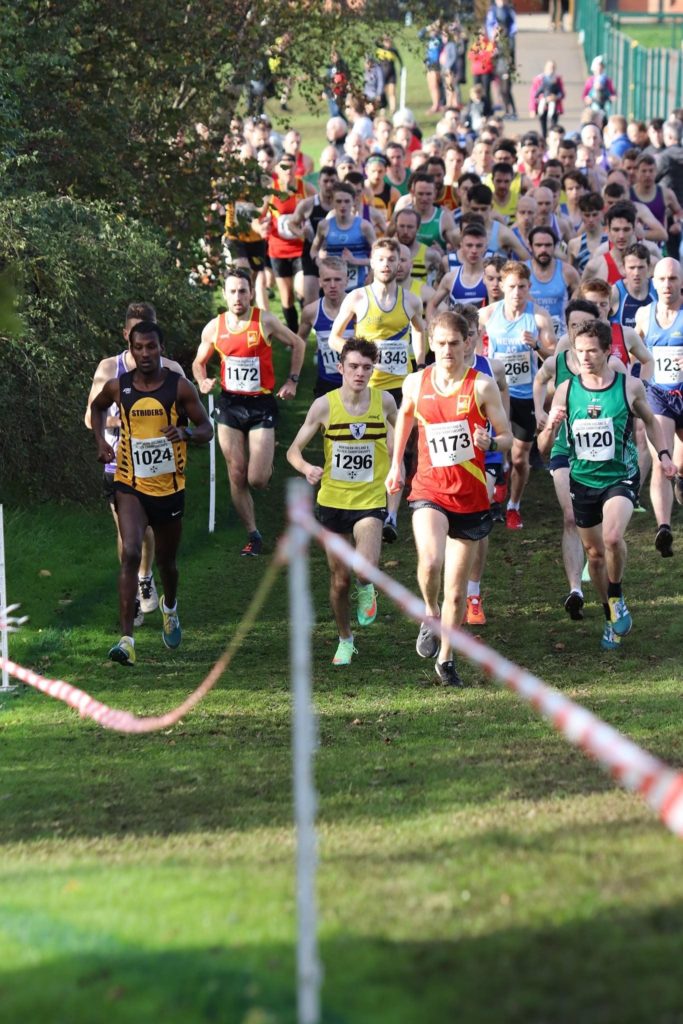 The perfect conditions, overhead and underfoot, continued for the final race of the day, Craig McMeechan continuing his strong recent running to finish sixth overall amongst the senior men. Sean McLaughlin (23rd) was in fine form, Jamie McMeechan (38th) consistently strong, while Gareth Watton (42nd) has made giant strides forward in recent times and led home a group of North Down athletes including Dennis Scott (44th) and age category winner, Francis Marsh (52nd).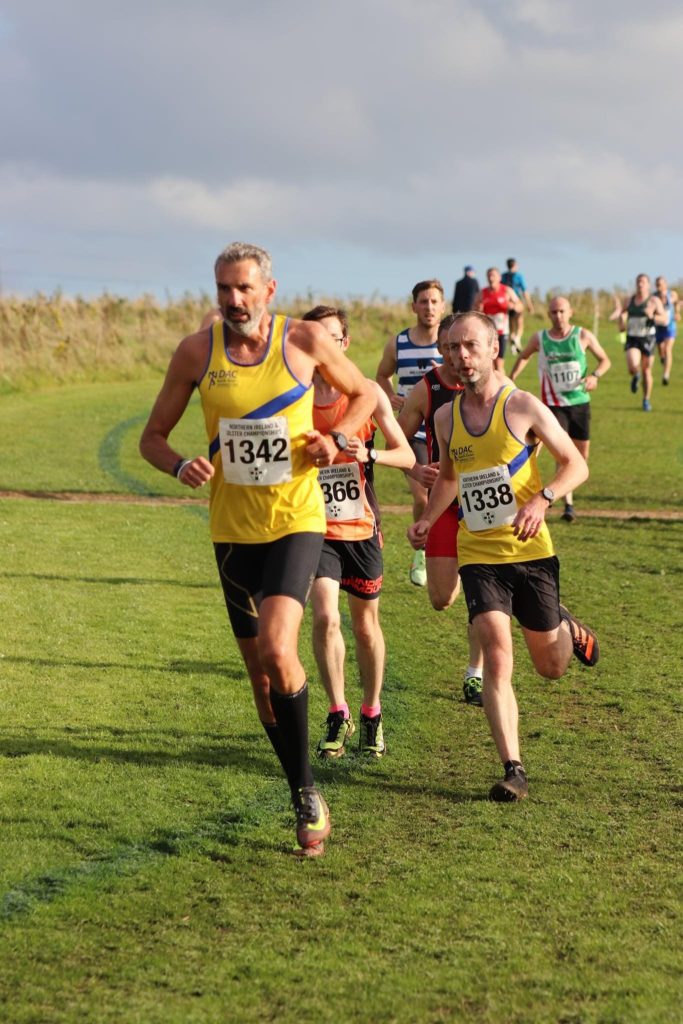 Mark Weir (78th) delivered his usual consistent performance, with Jason McMinn (84th) not far behind, while David Massey (92nd) had just enough in the tank to lead home a group of teammates including Alasdair Mair (94th), Steven Donegan (95th) and Simon Boyle (101st).
Colin Walker (130th), Nick Anderson (137th) and Tom Agnew (143rd) all answered the call for their club, and performed to their usual high standards, as did Kevin Mulligan (160th) and Neill Dickson (185th), who completed North Down interest on a grand day out for all involved.
Shanes Castle Marathon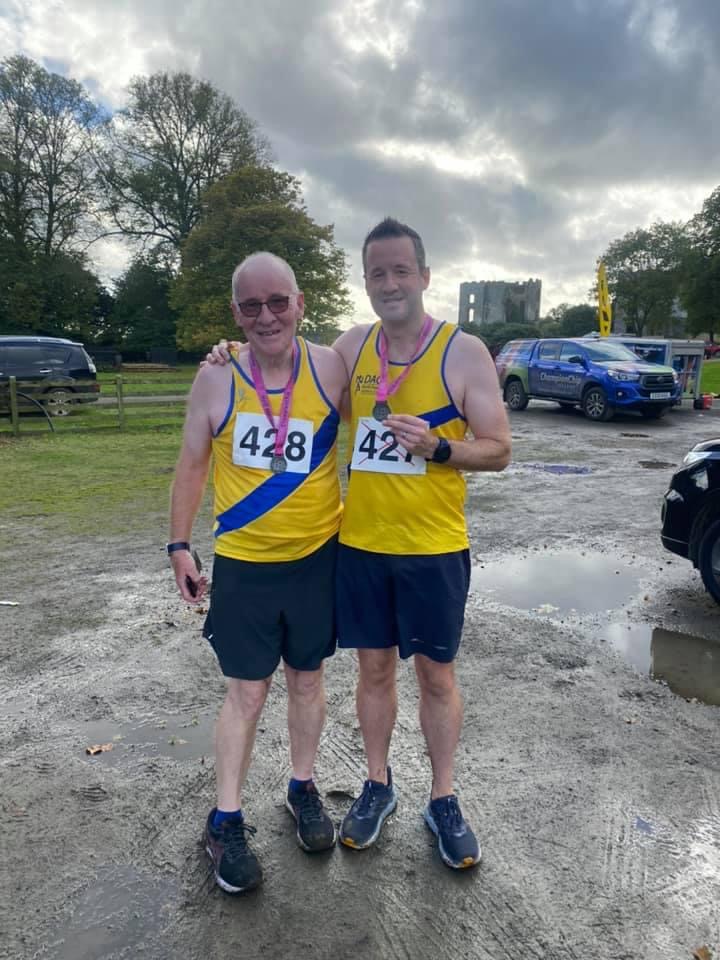 ChampionChip Ireland (forever to be known as the saviours of lockdown running) hosted their latest event at the historic Antrim estate, with options at 10k, half and full marathon on Saturday morning.
On a pleasant day for a leg stretch, North Down had a solitary representative in the longest option, Neil O'Driscoll improving on his Belfast Marathon time, without the inconvenience of much training, but with a highly commendable time of 3:37:54, 19th place overall.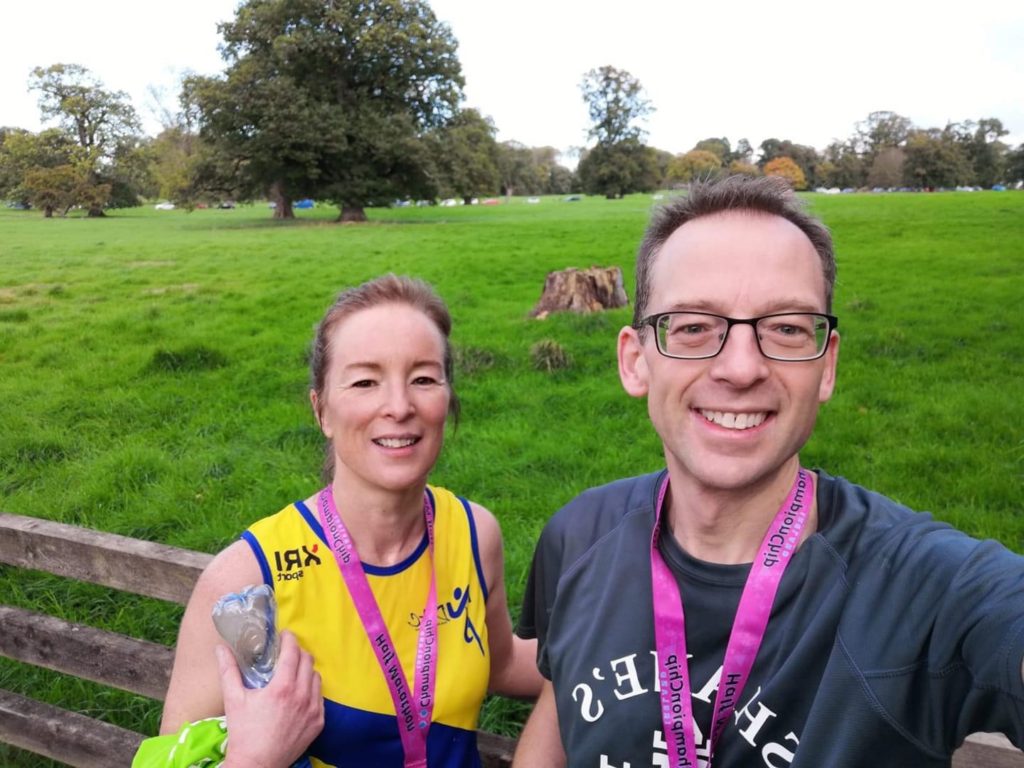 Les Wilkinson was first of the club contingent across the line in the half marathon, 1:37:37 good enough for 37th out of almost 200 entrants, Sarah Benton (1:58:27) was comfortably under the two hour barrier, while Calum Stevenson clocked 2:08:21 and Pat O'Driscoll chalked up yet another half in 2:38:41.
Leeds 10k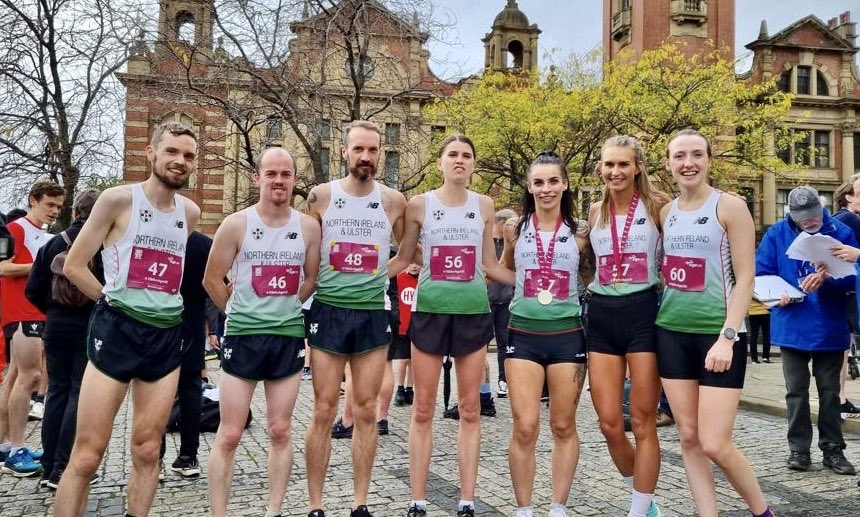 Famed for fields staked full of talent and PB potential, the Leeds Abbey Dash returned with a flat and fast course and plenty of rapid running, not least from the members of the Athletics NI assisted 'Marathon Potential' squad. Having suffered the loss of her Antrim Coast Half Marathon PB, due to the route measuring short by 54m, Jessica Craig was in search of a new marker with which to measure her progress, and duly delivered a new 10k best in an outstanding time of 34:11, for 15th lady overall.
EAMS 6 Hour Endurance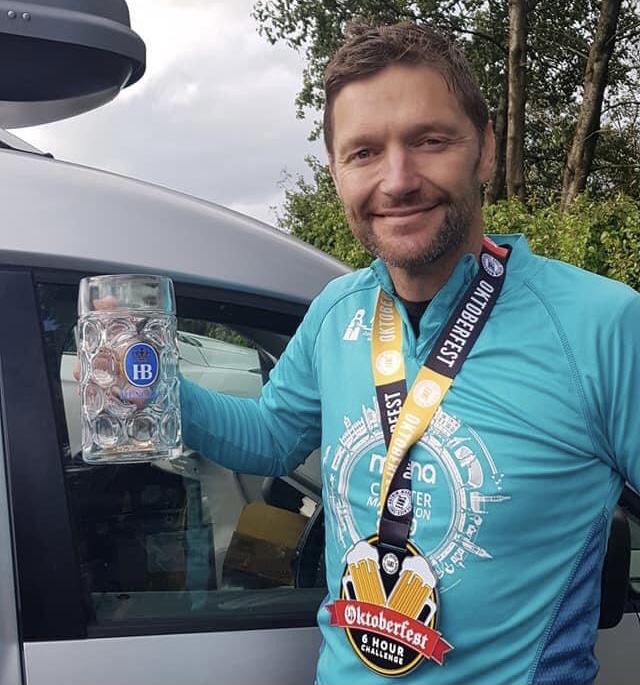 Congratulations to Andy Belshaw, winner of the Octoberfest six hour challenge, the latest offering from the good people of the East Antrim Marathon Series. In a break from tradition, Mosley Hockey Club provided an alternative venue and access to a new route, taking in a loop of the Manse Road, Ballyclare Road and New Mosley estate, one which the North Down man completed a total of 13 times for an impressive 37.67 miles and first place overall.