Lagan Valley Young Athletes Meet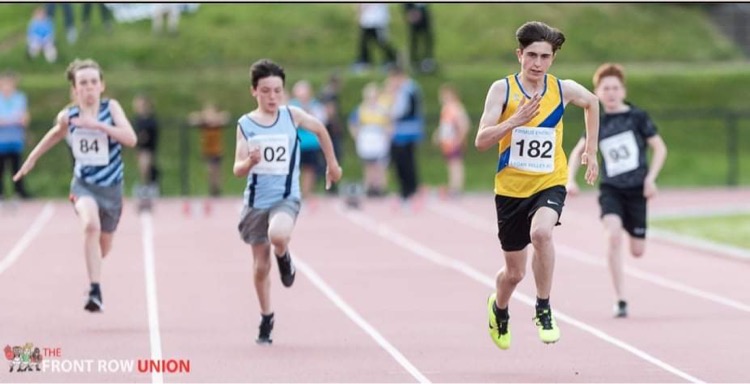 Track season continues apace with fixtures coming thick and fast, Lagan Valley AC hosting the most recent event in Belfast on Thursday of last week, with an opportunity for the younger athletes to take centre stage.
Seizing his chance as well as anyone, North Down's Ryan Hamilton lined up for his first official 100m and, despite an early stumble, recovered to power through the field and take the win in a time of 13.69 seconds. He will return in the middle of next month to compete in the U14 Ulster Championship over 80m.
Cairncastle Classic Fell Race
* Photos courtesy of East Coast AC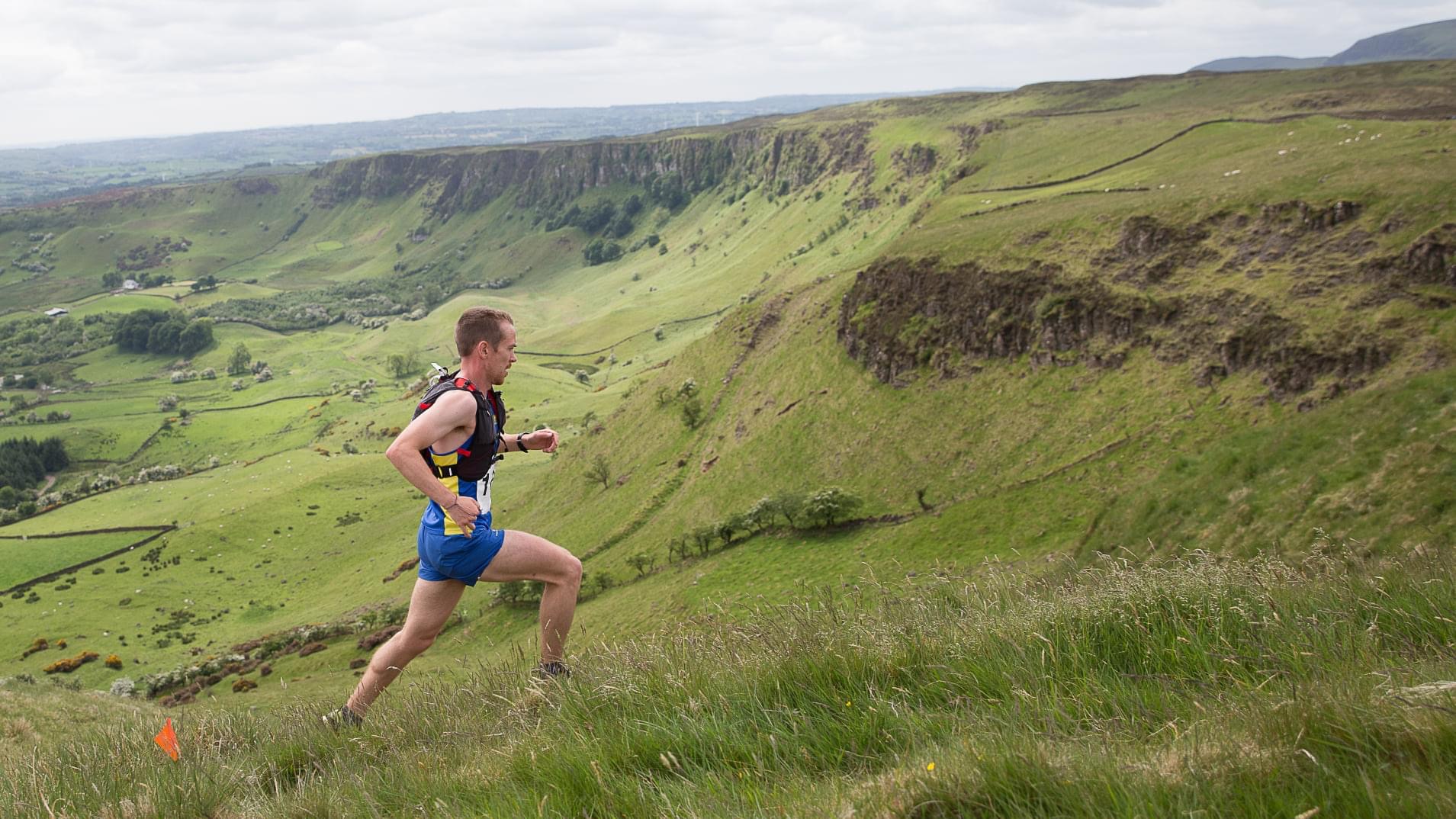 Hosted by the NI Mountain Running Association and East Coast AC, the Cairncastle Classic enticed 140 athletes to Ballygally Beach, with the challenge of climbing 2000 feet over the course of ten punishing miles. Set amongst Game of Thrones territory, there was plenty of scenery to admire on the climb to Knockdhu and along the edge of Sallagh Braes (assuming the runner could lift their gaze above ground level) and on the day North Down was well represented by Peter Purcell (1:31:12) and Alasdair Mair (1:32:22), both men finishing well up the field, the former in 36th and the latter in 41st.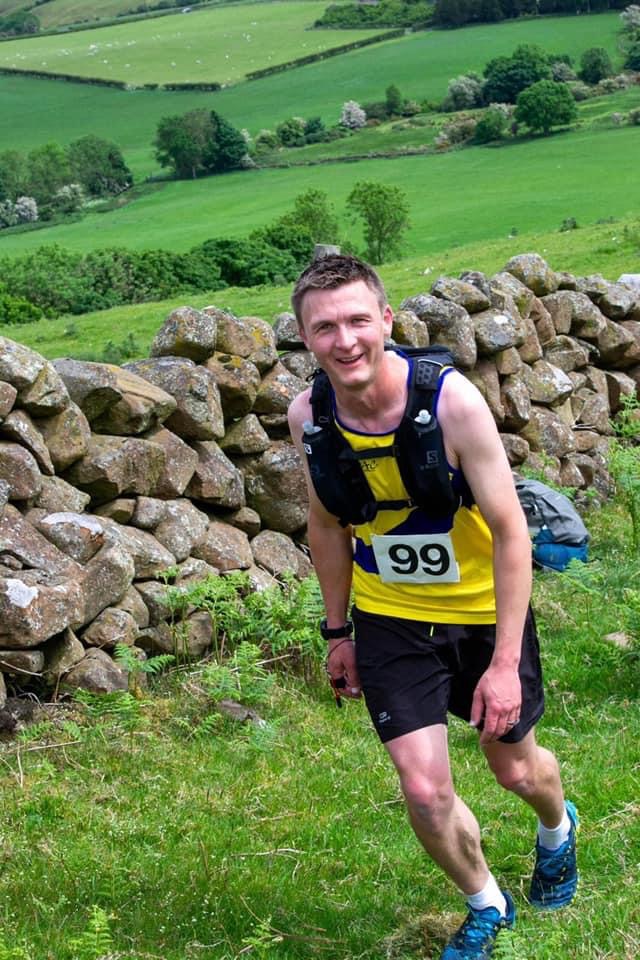 Florida Manor – 6, 12 & 24 Hour Endurance Races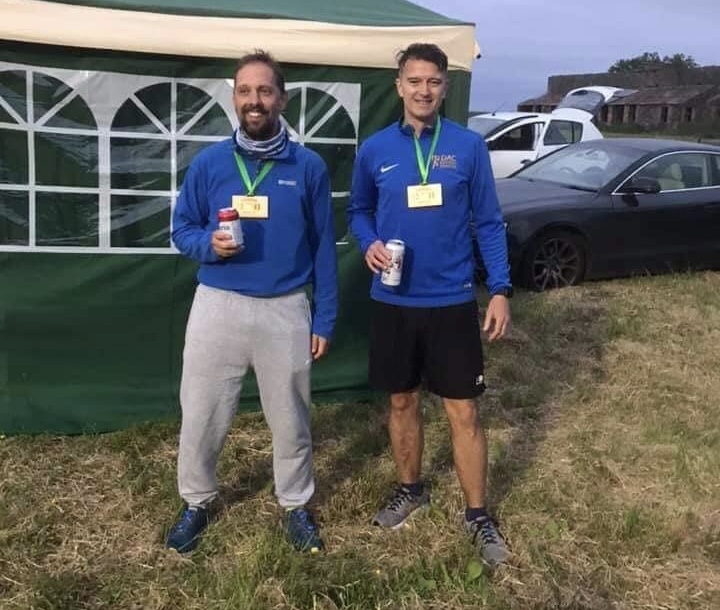 By now familiar as an endurance running venue, the Killinchy estate was again host to a variety of long distance athletes over the weekend, with race options at six, twelve and twenty four hours catering for all tastes and abilities. Having shortened the course to slightly less than 5k in order to remove a previously punishing hill, organisers set the simple challenge across all three events – accumulate as many loops as possible in your allotted time.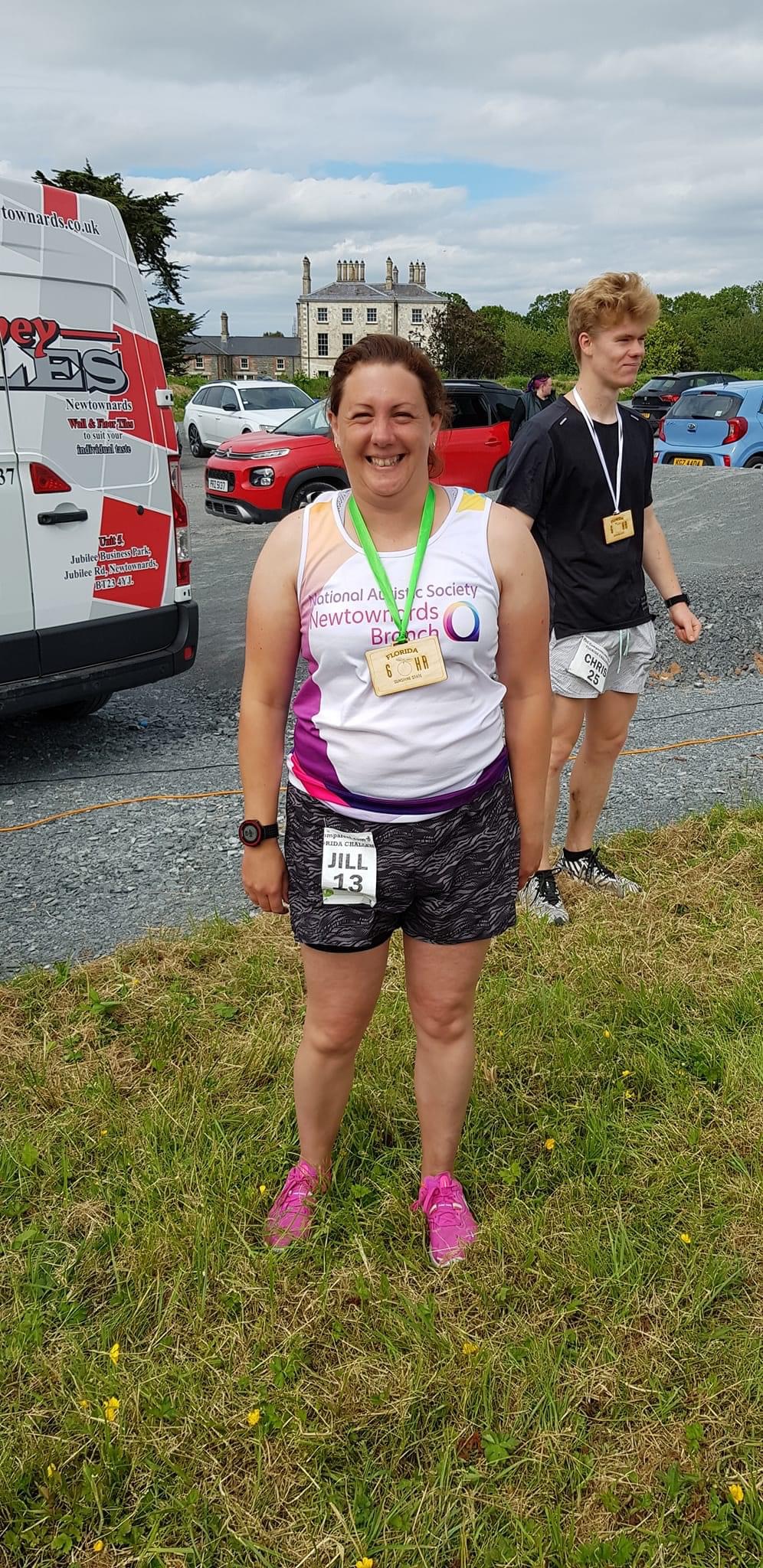 First up, representing the club in the six hour option, Jill Eager accumulated a fine total of 21 miles over seven laps, with Paula Simpson adding one extra lap and a total of 24 miles before taking a well deserved breather.
Over the course of 18 loops Noel Eager amassed a tremendous total of 54.8 miles in the 12 hour option and was second overall, a performance bettered only by clubmate Alan Massey, who celebrated his birthday weekend with 20 loops and an outstanding prize winning aggregate of 60.9 miles.
British Milers Club – Watford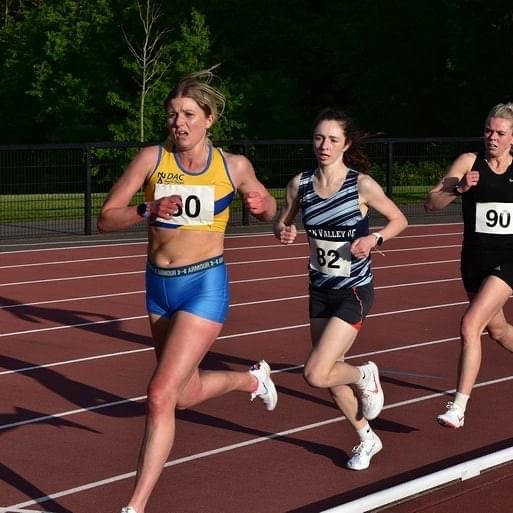 After a seasons best of 9:45 over 3000m last week, Rachel Gibson was again on form in the South of England at the BMC meet in Watford. Lining up in the ladies 'B' race over 1500m another SB was duly bagged in 4:28.07.


Athletics NI Senior Sprints & Throws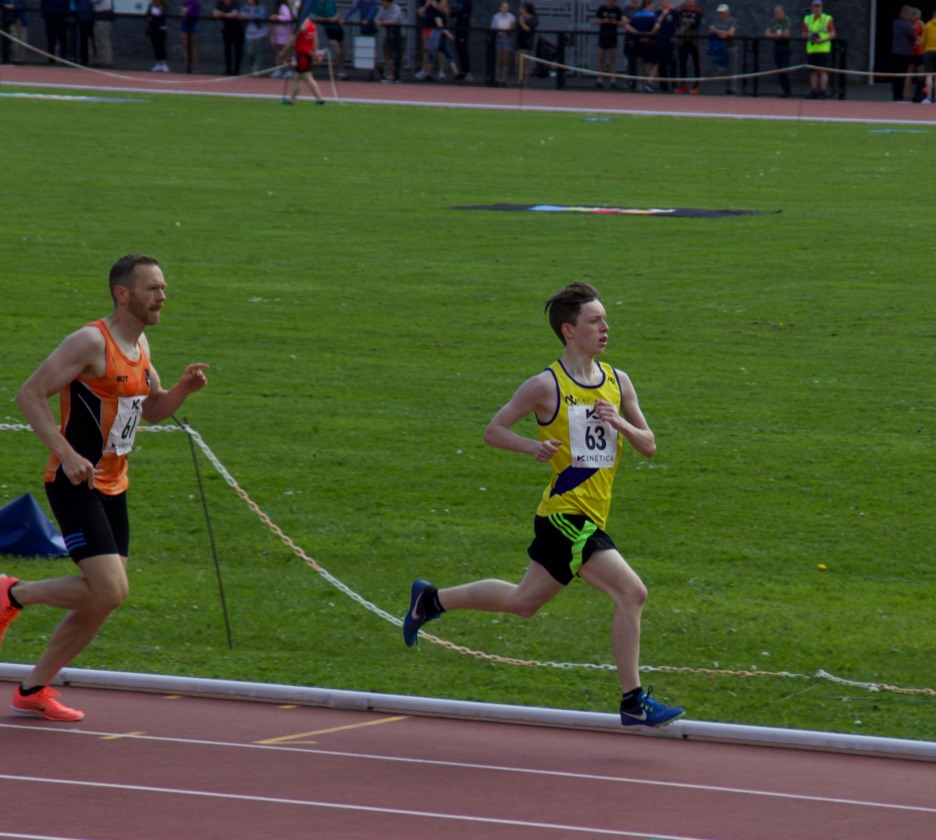 Senior athletics made a return to the Antrim Forum on Saturday, with a packed schedule of track and field in pleasantly humid conditions. Amy Ellison (2:43.20) finished fourth in the women's 800m, the same position as Callum Dornan (2:29.31) in the first heat of the men's, Francis Marsh clocked 2:23.35 over the same distance, with Ryan Lynas (2:13.66), Sean McLaughlin (2:05.47) and Thomas Patterson (2:04.29) all showing up well in their respective heats.
Rachel Gillespie (70.01) was fifth in her 400m heat, as was Ben Cardwell (59.59) in his, while Alexander McMullan clocked 64.04. Cardwell and McMullan later returned to complete an impressive sprint double, with the former clocking 13.24 for the 100m and the latter 14.62, while Eve Walsh-Dann (14.99) was fifth over the same distance.
Callum Spain was third overall in the men's discus, with a best throw of 26.69m, while Beth Hammond saved the best to last, and took a hard fought win in the women's shot putt, with a best effort of 9.78m.
Athletics NI – Sprints & Throws – Results
At the Mary Peters Track on Sunday, Lucy Cheatley won the u17 girls 1500m steeplechase in a time of 5:43.20, an excellent result on her debut in a new event.