Meeting Point : Meet at the McKee Clock at 6:20 for a 6:30 start
Meeting Time : Wednesdays, 6:30pm
Lead Coach : Colin Walker
'New Beginnings' is a training group for North Down AC members. It is aimed at those new to running or coming back after a break, who are able to run 5k in about 27 – 37 minutes (approx 9-12 mins per mile) and not yet comfortably progressed to 10k.
Meeting at the front of Bangor Town Hall on Wednesday evenings at 6.30pm, the session will involve warm-up, a training run or session of about 40-55 minutes, and cool down and stretches at the end.
There is no extra cost involved other than the club membership fee, details of which can be found in our membership section, a current training schedule is shown below.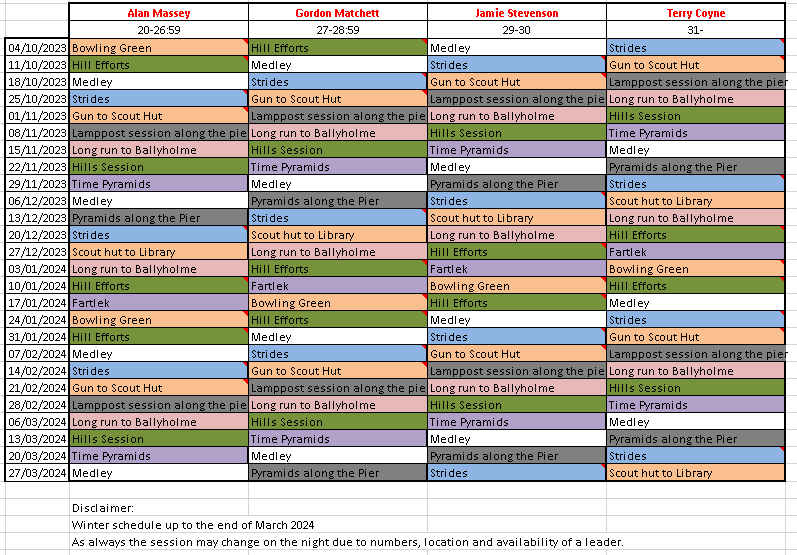 Those who are able to run 5k under about 27 minutes, and 10k in under about 55 minutes will have more benefit attending the Monday Night group which meets at Bangor Sportsplex at 7.00pm.
Check out the Monday night schedule here: