With autumnal colours creeping in and the curtain coming down on another road racing season, the Bangor 10k, in association with George Best Belfast City Airport, returns this Saturday for what promises to be one of the highlights on the local calendar. A sell out field of 1000 athletes will gather in the shadow of Bangor Castle for a 10am start, the more experienced (or those with local knowledge) knowing not to get carried away with the atmospheric first kilometre, on a downhill route through the town centre.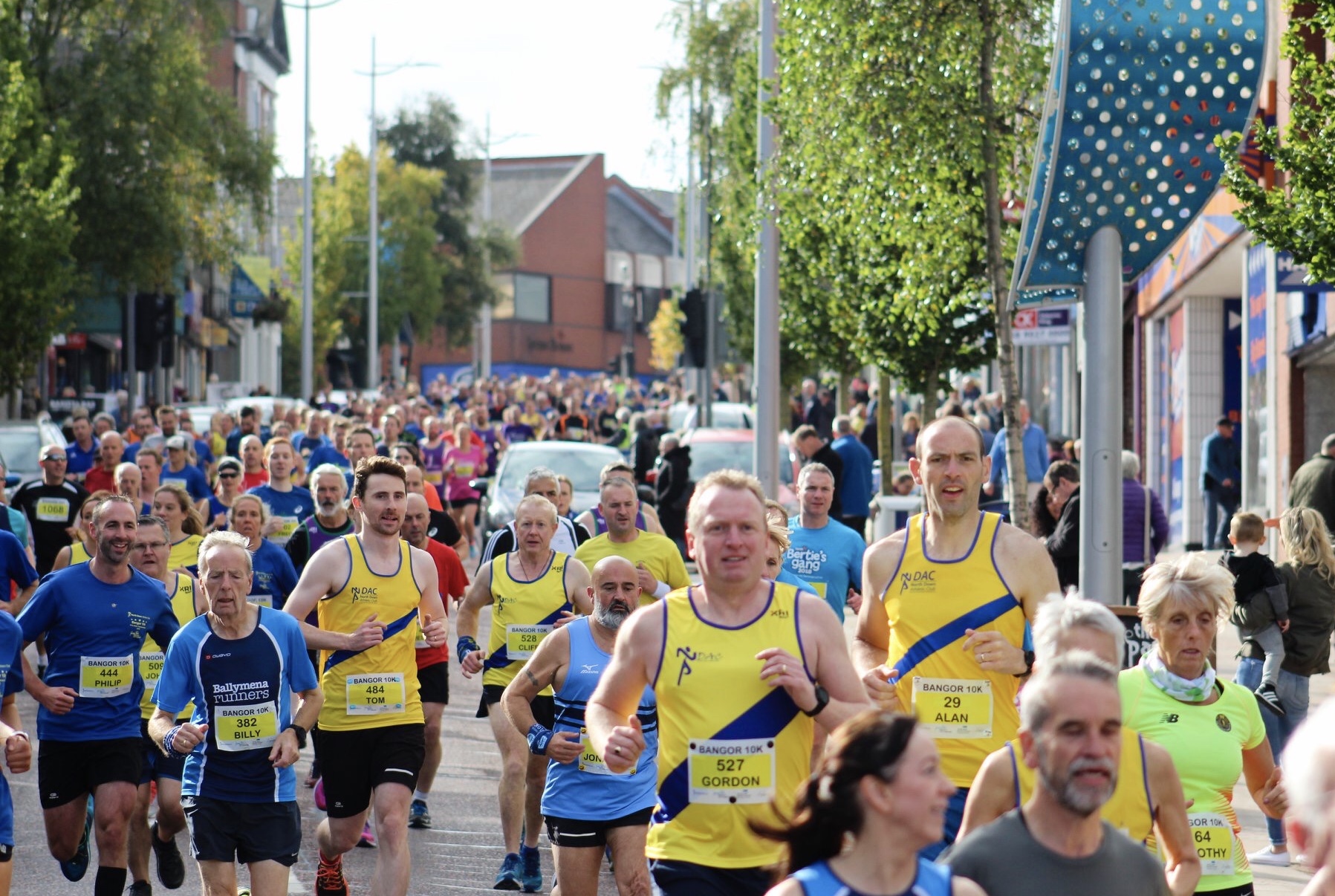 After breaking the tape on his last two visits, Gideon Kipsang will be in familiar territory and having claimed the Belfast half title last Sunday, will start as favourite, but faces stiff competition from a host of local athletes, in a stellar field befitting of a national and provincial championship.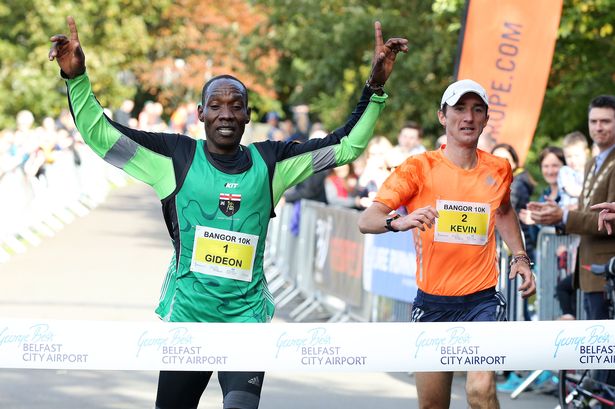 Gideon Kipsang pips Kevin Seaward in 2018
Having clocked 30:21 last year and 30:02 in 2017, Kipsang will be looking to put pressure on the elusive 30 minute barrier, but in Conor Bradley he will face an athlete who has the pedigree to dip under that mark (albeit his PB of 29:52 was set in 2013). Of more recent times the City of Derry Spartan has been competing on the track, but having broken new ground at 3000 (7:58.30) and 5000m (13:56.52) in the last month, he is clearly in form and will be there or thereabouts when the leaders enter Ward Park.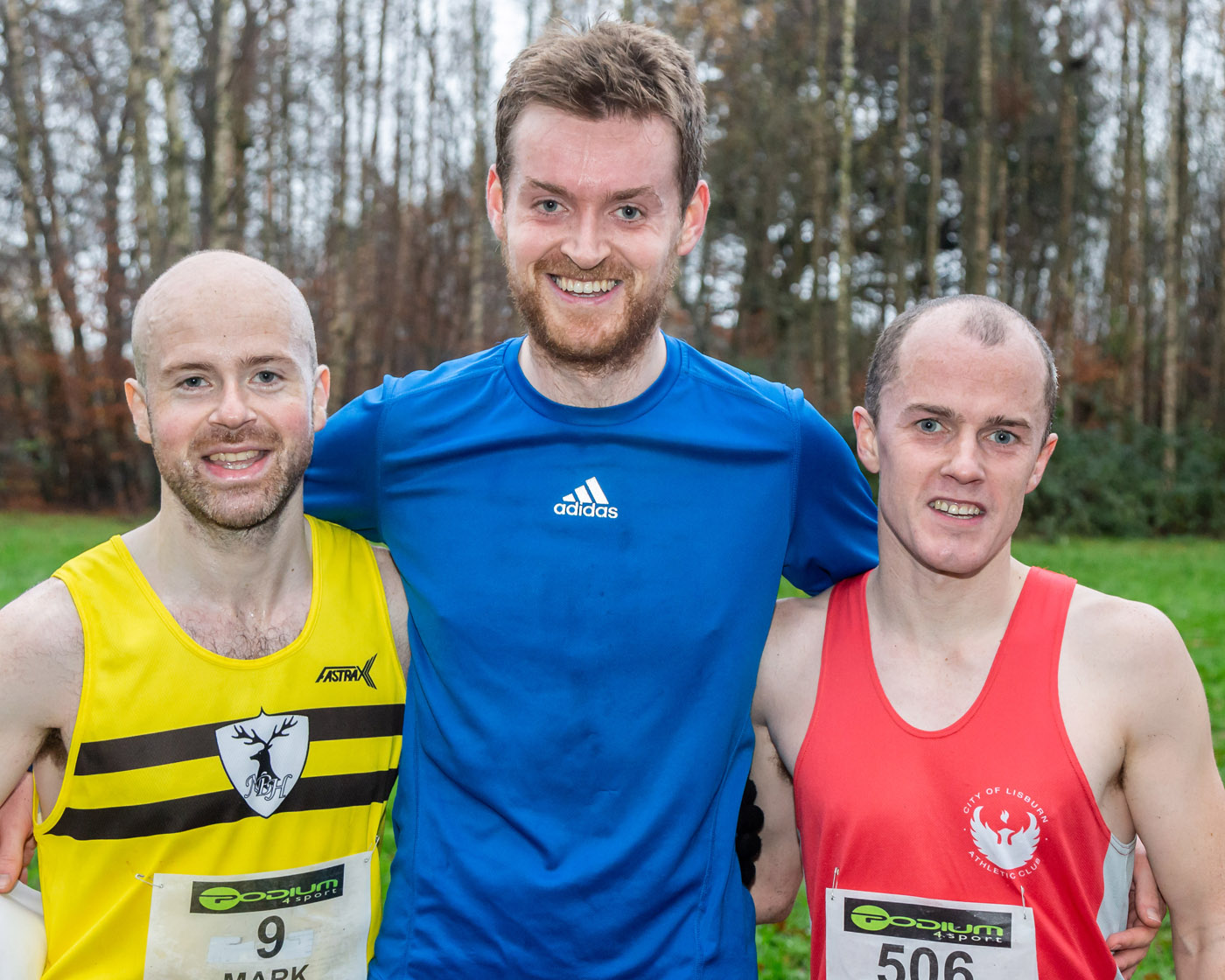 Mark McKinstry, Ben Branagh & Chris Madden
Current Seeley Cup champion, Ben Branagh (St Malachy's) will also be in the mix, and boasts a PB of 30:28, as does Conan McCaughey (North Belfast), a time he set while representing Northern Ireland at the recent Scottish 10k Championships in Stirling, whilst Mark McKinstry (North Belfast) is a familiar face on local podiums, and has taken top spot at the Jimmy's 10k this season, along with 5 mile wins at Whitehead, Mallusk and Connswater. Finn McNally (Brighton Phoenix/Birmingham University) is a name less familiar on the local running scene, but with a Northern Irish father and a recent PB of 30:39 (set whilst winning the Worthing 10k) he will travel over from England with title ambitions, especially after posting 14:56 for the fastest UK parkrun last weekend. Christopher Madden (Lisburn) was first NI athlete at the Titanic 10k back in March and along with Scott Rankin (Foyle Valley) and Eoin Hughes (Acorns), has a sub 31 under his belt, whilst Declan Reed (Spartans) returns to the course where he set his PB of 30:56 last year, a time that was good enough to secure 3rd place on that occasion.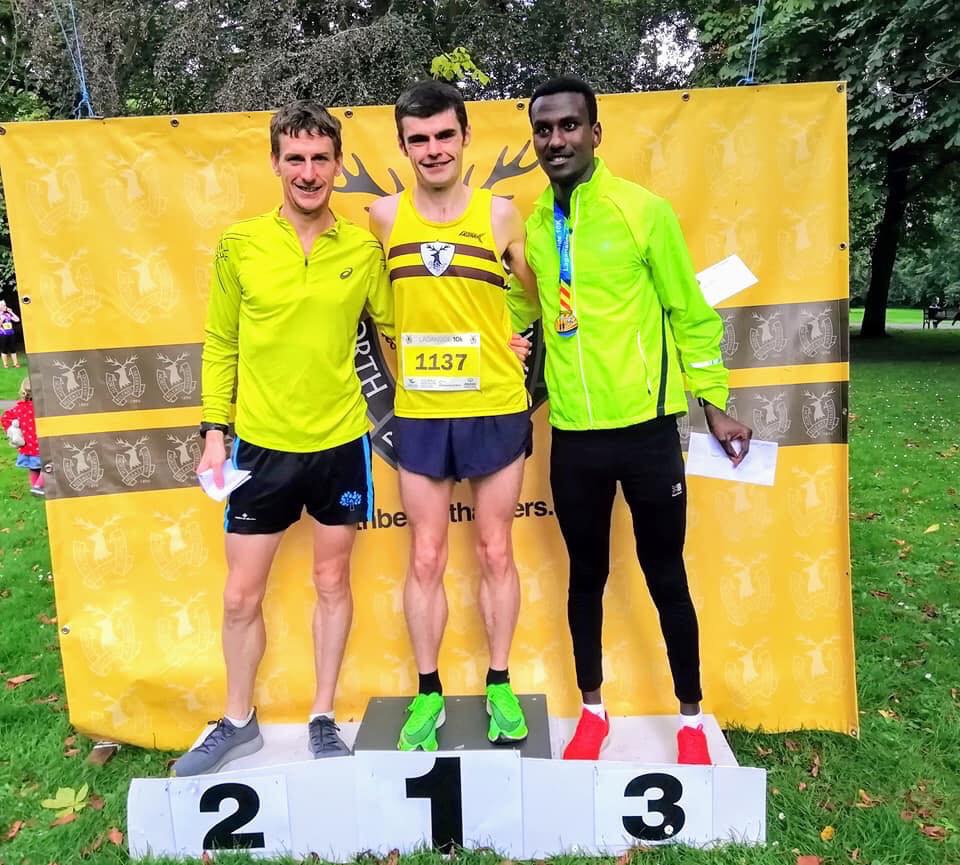 Eoin Hughes, John Black & Eskander Tukri
In a field of impressive depth, Kyle Doherty (Spartans) and Andrew Annett (Mourne Runners) will feel at home towards the sharp end of proceedings, whilst John Black (North Belfast) is in fine form, and recently took the Laganside 10k title in a new PB of 31:37. Eskander Tukri (Annadale) finished 3rd in the same race and will be expected to be competitive again, while local star, Craig McMeechan (North Down), will have the support of the host club as he continues to rise through the ranks, and will look to improve on last year's time of 32:22. Seamus Lynch (Newcastle) and Stephen Wylie (Victoria & Connswater) will be expected to lead their clubs home, whilst the destination of the team prize will most likely be decided by the likes of Emmett McGinty, Roy McGilloway (Spartans), Chris McGuinness, Gary Slevin, Pius McIntrye and Craig Simpson (Foyle Valley), and Phillip Goss, Gareth Lyons and Andrew Milligan (North Belfast).
Others to feature could include Patrick McNiff (Newcastle), Timothy Johnston (Mourne), Stephen Connor (Foyle Valley), while Ciaran McKendry (Annadale) and Stephen Connolly (Annadale) will be amongst a strong contingent from the Belfast club. The indomitable Tommy Hughes (Termoneeny) already has an age group world record of 2:30:15 set at the Rotterdam marathon this year, and despite just missing out on a father/son world record at the Belfast Half Marathon, his time of 1:12:33 (6th place) indicates that he has maintained his fine form.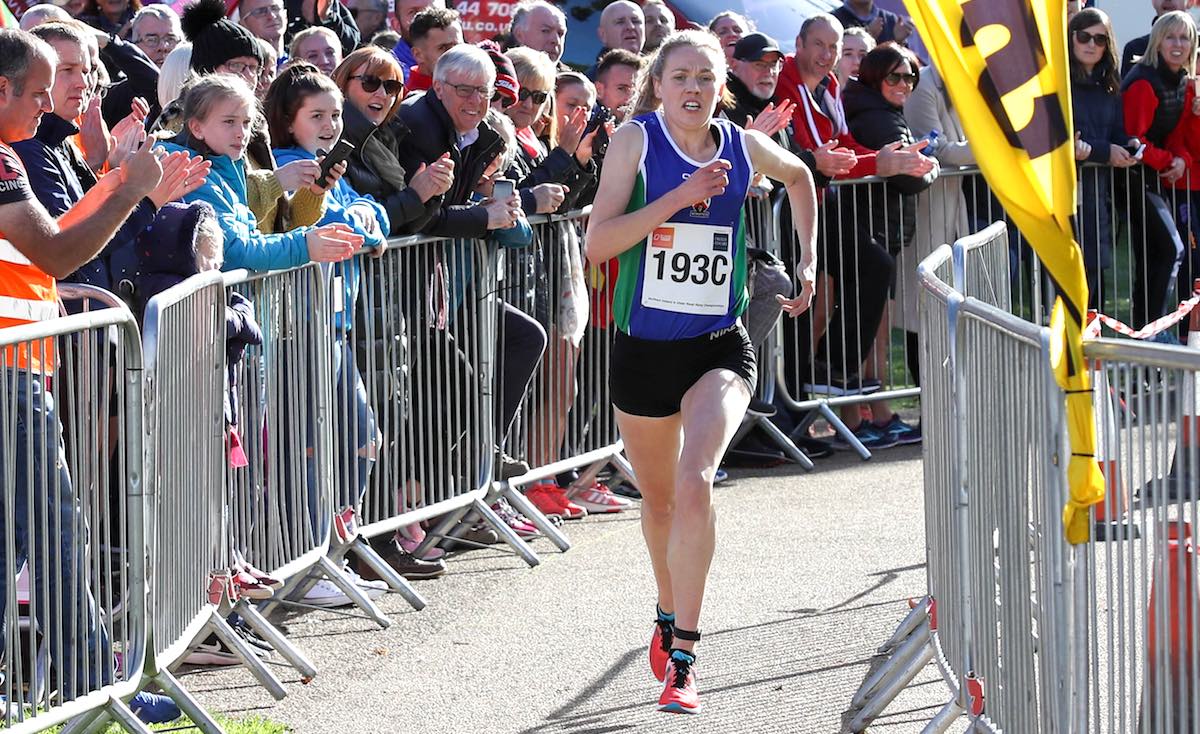 Emma Mitchell
As Northern Ireland record holder at 5000m and 10000m, Emma Mitchell (Clonliffe Harriers) will be expected to dominate the ladies race, and certainly if she can repeat the 33:57 clocked at Laganside 10k, it would appear likely that another title will be within her grasp. Having represented Northern Ireland as teammates at the Stirling 10k, Sinead Sweeney (East Down) and Sarah Lavery (Beechmount) will be hoping to contest podium positions in Bangor, and possibly push towards their respective PB's of 35:40 and 35:58 set in central Scotland, but will face competition from Edinburgh based athlete, Lauren Wilson, who set her own PB of 35:46 at the same championships, and Gladys Ganiel (North Belfast) who was runner up to Mitchell at Laganside in 36:03.
Catherine Diver (Beechmount), Caroline McNabb (East Down) and Helen Lavery (Beechmount) will all finish well up the field, as will Heather Kelly, Amanda Perry (Ballydrain) and Jillian Redpath (Dromore), whilst the battle for the team prize is wide open with the news that neither Jessica Craig nor Sarah Grant will toe the line for the defending champions, North Down. In their absence, Jodi Smith, Kerry Speers and Clair Quigley will be expected to lead the charge, with Roberta Dornan or Julie Balmer perhaps making up the scoring four. East Down and Beechmount would appear to be the main contenders for top spot, but much will depend on the placings of Deirdre Weatherall and Edie Carroll for the former and Maria Dunlop for the latter. Lyndsey Tyro (Orangegrove) has been making great progress on her return to racing after pregnancy, and should her clubmates Gemma Blake, Edwina Ternan and Pauline Bayliss run to form, they may find themselves well up the rankings in the team competition.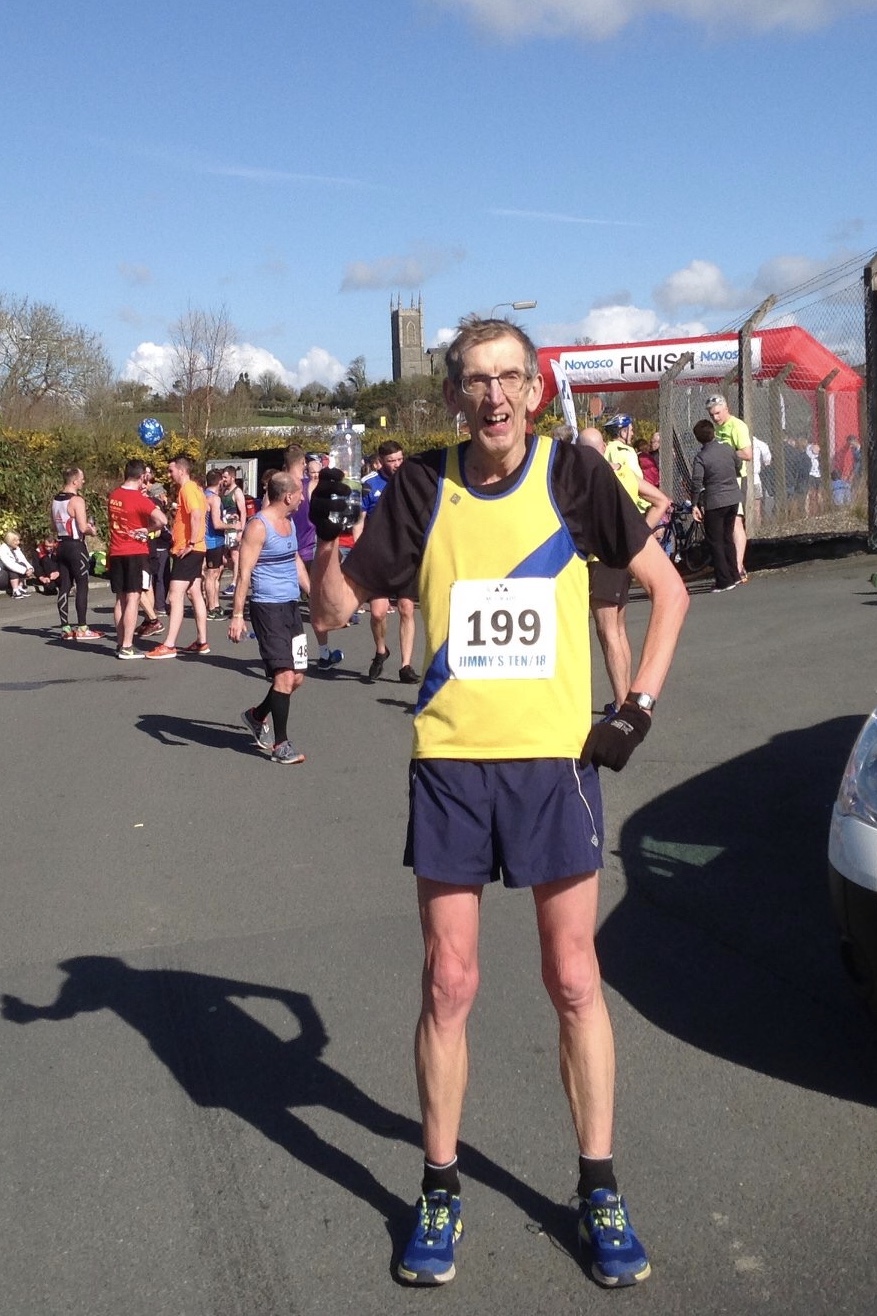 Terry Eakin
As the latest round of the Novosco 10k series, there will be keen interest throughout the field, with age graded performances counting towards league standings and cash prizes, whilst many of main protagonists will also be in line for age category prizes on the day. The aforementioned Tommy Hughes leads the way after a series of world class performances, whilst Patricia Brown (Newry) will look to consolidate 3rd position (and her 90% age graded average). Terry Eakin (North Down), William Jenkins (Seapark) and Dee Murray (East Down) will all look to maintain their top 10 status, but in the '6 to score' format expect the likes Laurence Johnston (North Belfast), Mary Slocum (Ward Park Runners) and Brian Todd (Orangegrove) to come in to the reckoning on completion of their sixth event at the weekend.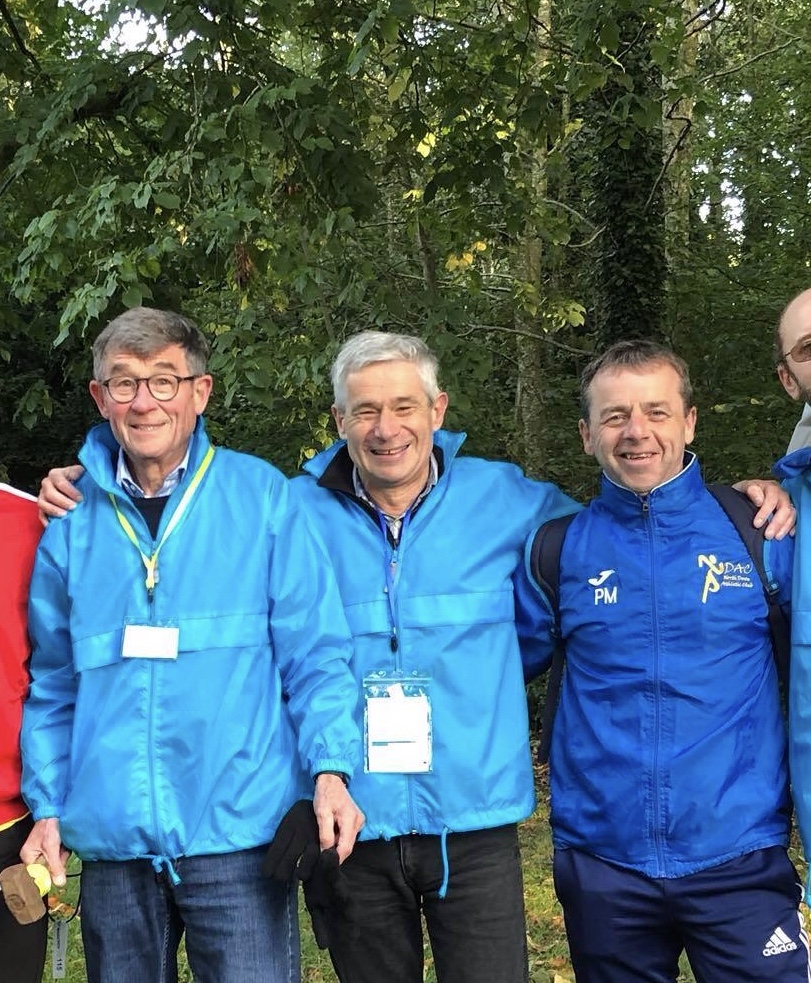 In anticipation of race day, North Down AC Chairman, Tony Wall stated "I'd like to extend a warm welcome to all those competing on Saturday and hope that you achieve the targets that you have set yourselves, in what promises to be a very fast race. I'd like to take this opportunity to thank the George Best Belfast City Airport and all our sponsors for their continued support, all those involved with the considerable planning operation of the race, and those who will be helping to ensure the smooth running of this prestigious event on the day."