Crawfordsburn Country Park was resplendent in North Down AC's yellow and blue, with a dash of pink hi-viz, as club members took over parkrun on Saturday 13th May. Club members filled the volunteer roles and supported club members and everyone else who ran the free weekly 5k event through the scenic country park. PBs abounded as North Down members filled 9 of the top 10 finisher spots, with only finish token number 1 eluding a North Down member!
photo: North Down AC at Crawfordsburn parkrun]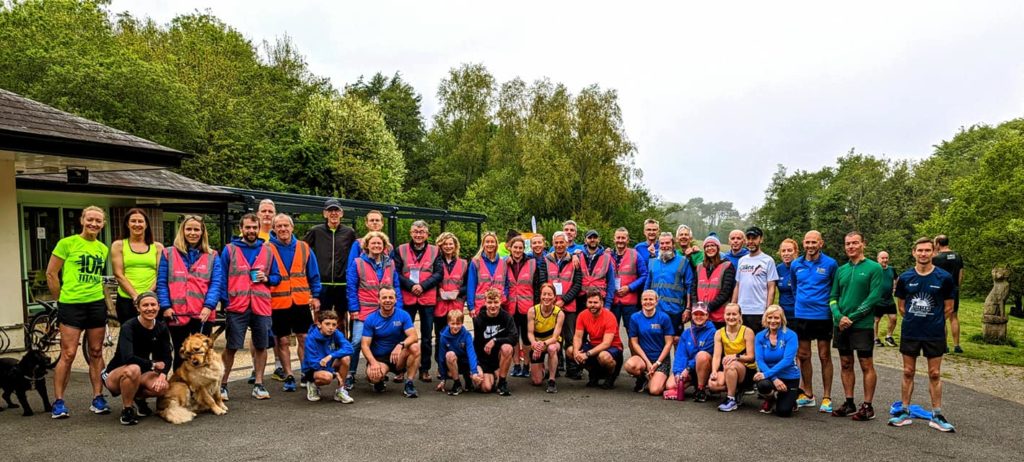 After parkrun and much needed coffee and scones, NDAC's XC awards were distributed in the function room in the park's visitor centre. A successful season of cross country running resulted in prizes for junior and senior athletes.
Winner Girls U13 Isla Wiltshire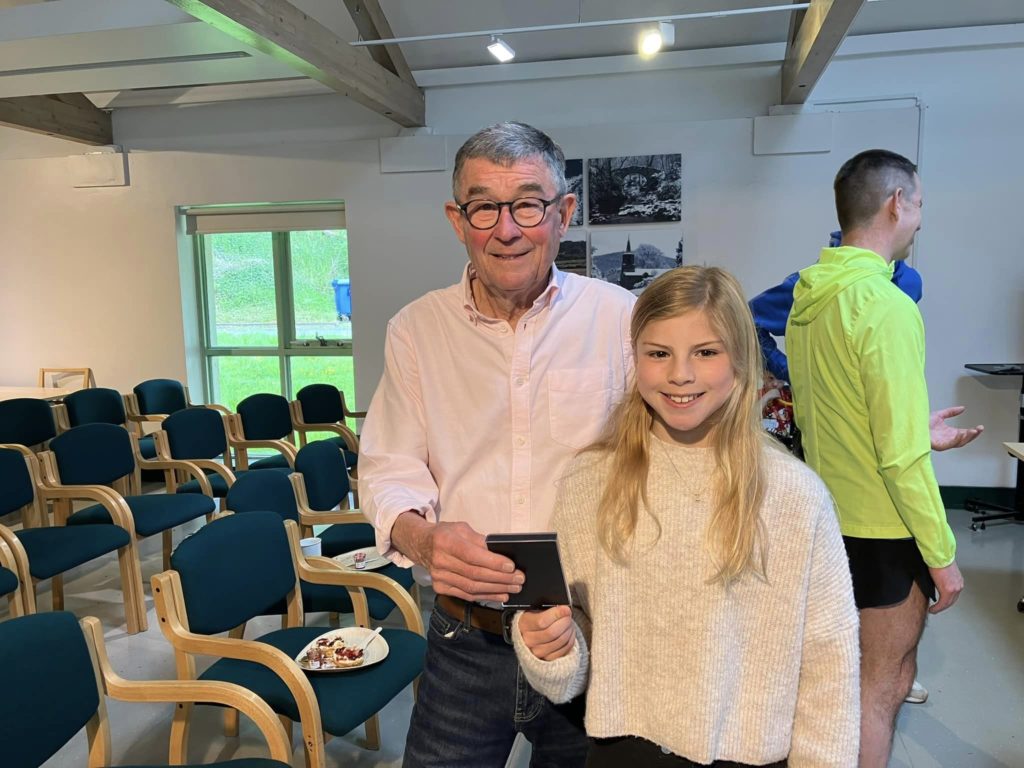 Girls U15 Holly Blease
Girls U17 Becka Laffin
Girls U20 Mac Eager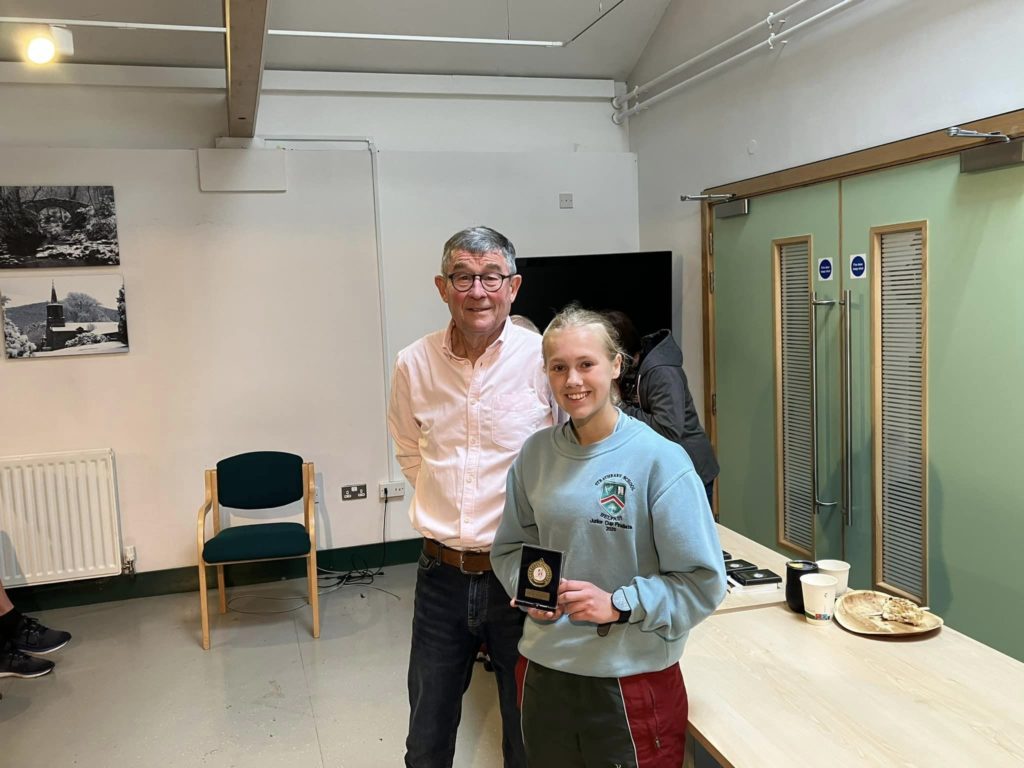 Open Ladies Fiona McQuillan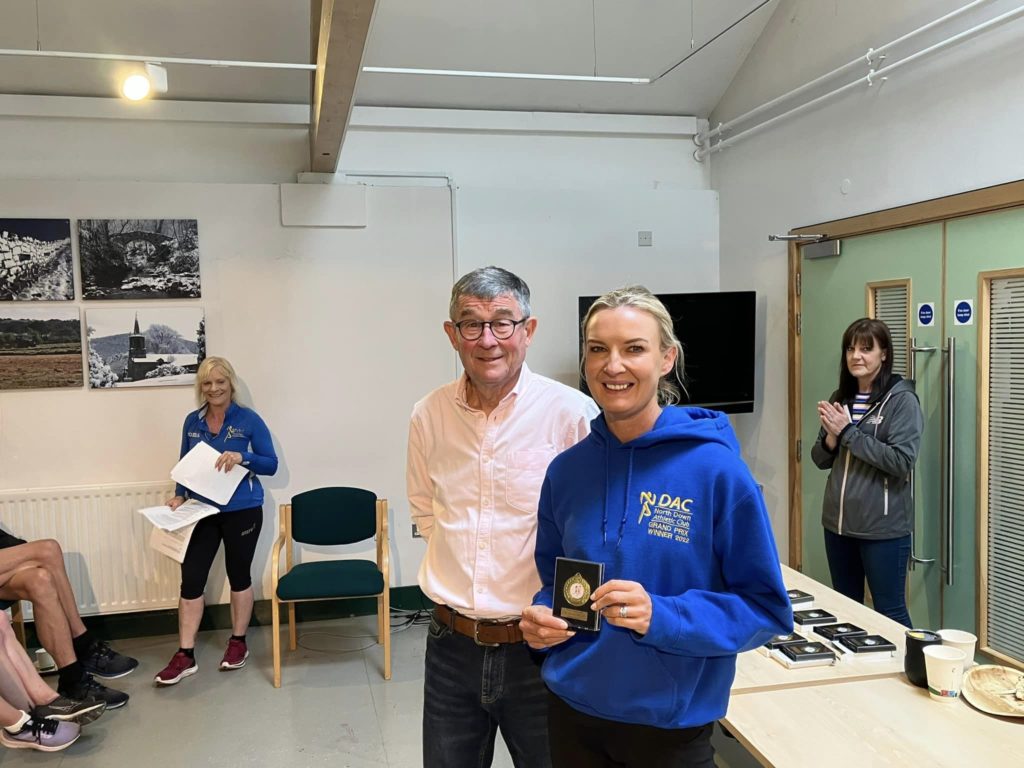 F35 Clair Quigley
F45 Valerie McDonough
F55 Glynis Boyle
Boys U13 Carter Rolston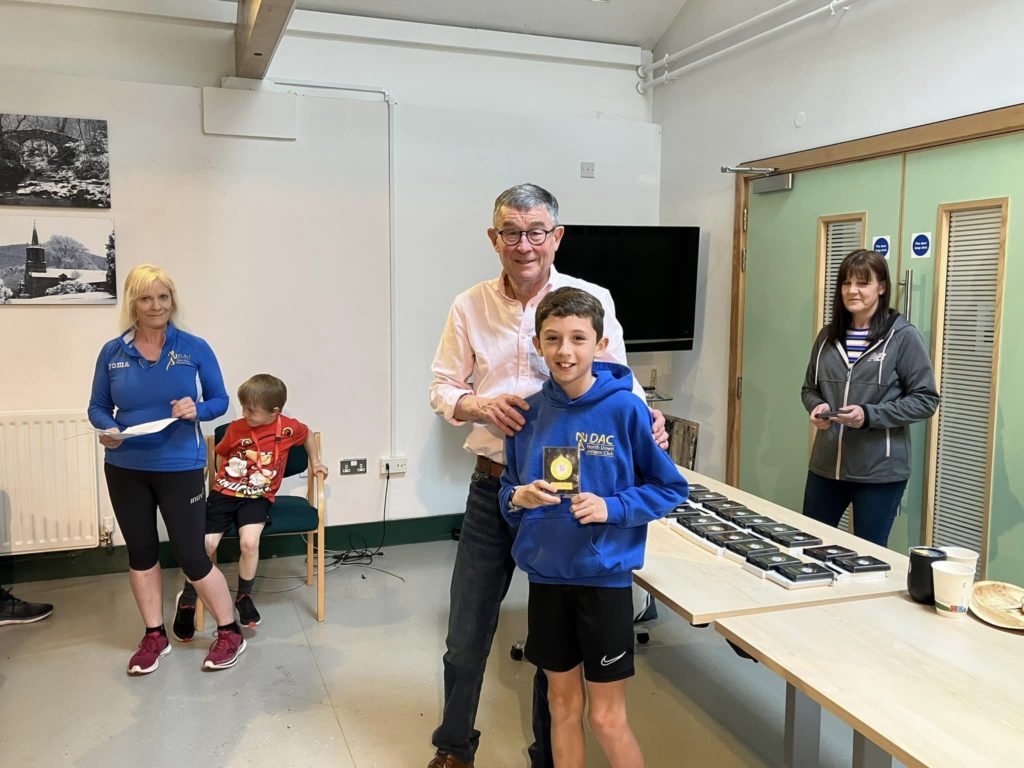 Boys U15 Alex Downey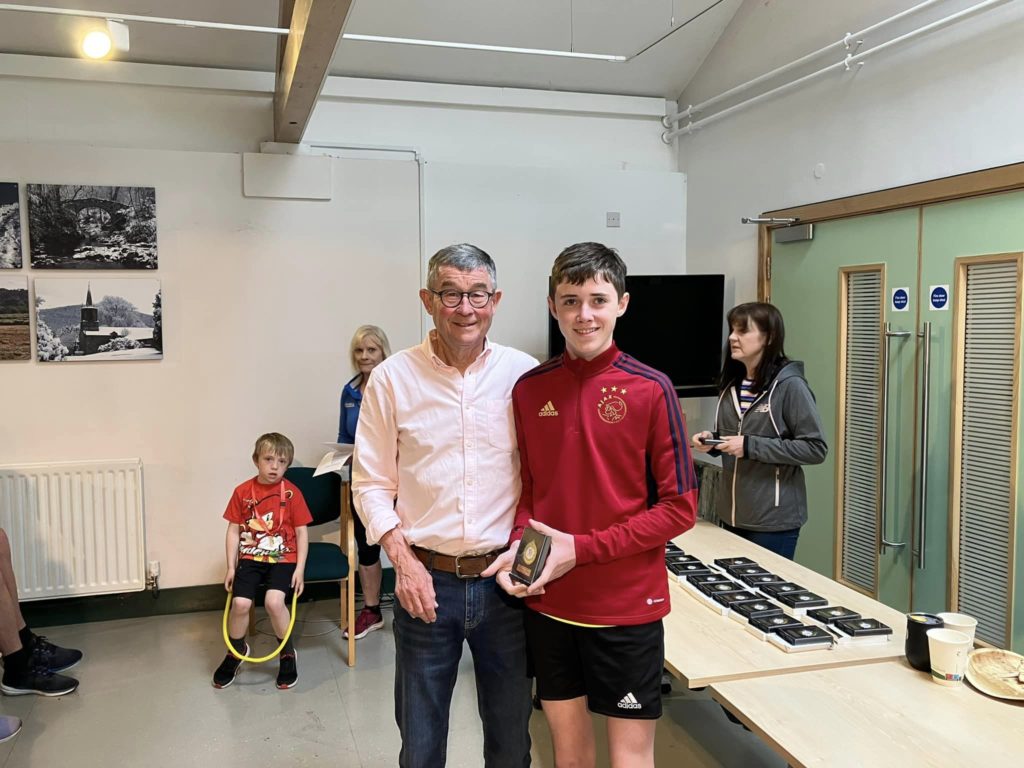 Boys U17 Ollie Playfair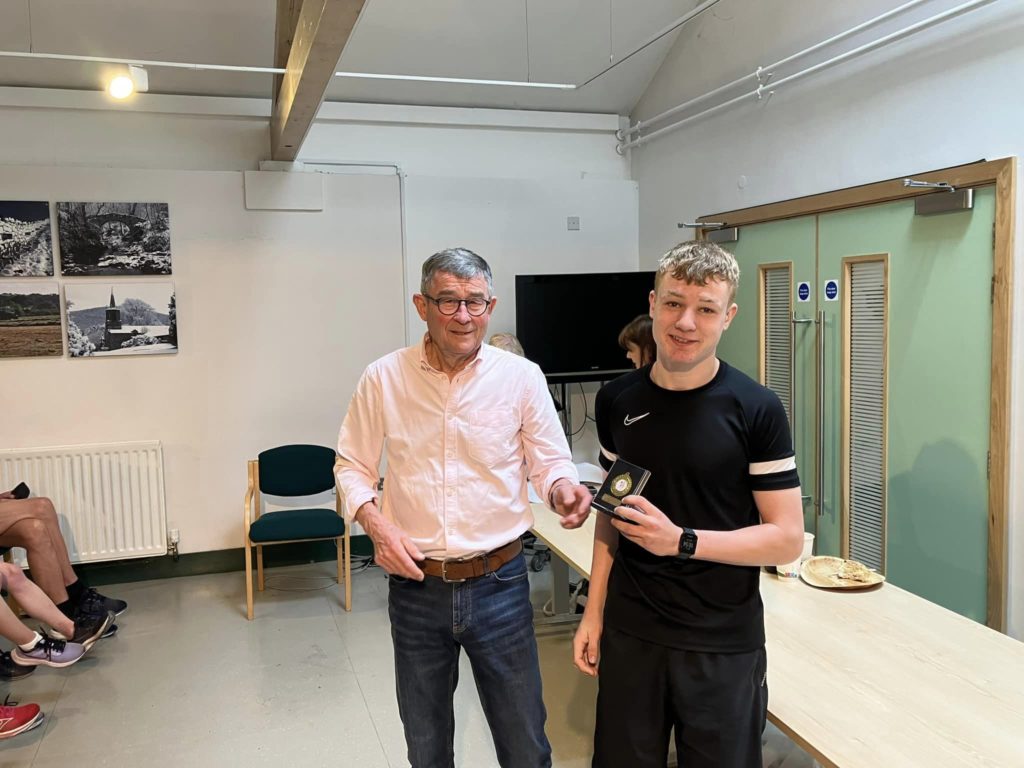 Open Men Dale Murray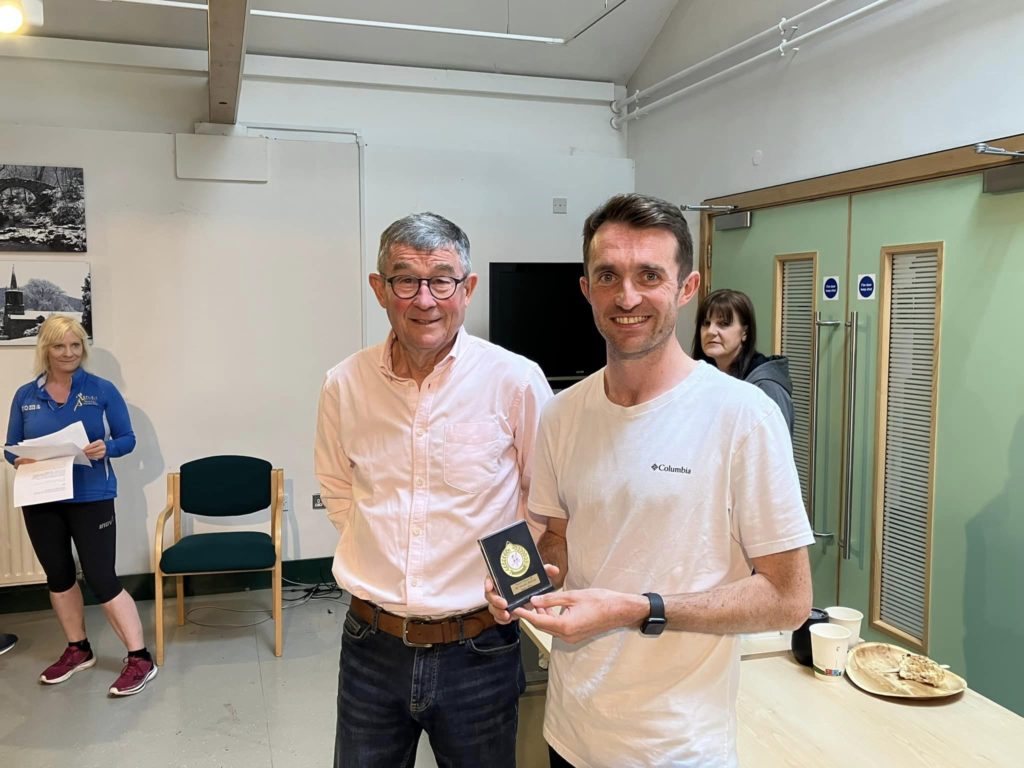 M40 Chris Moran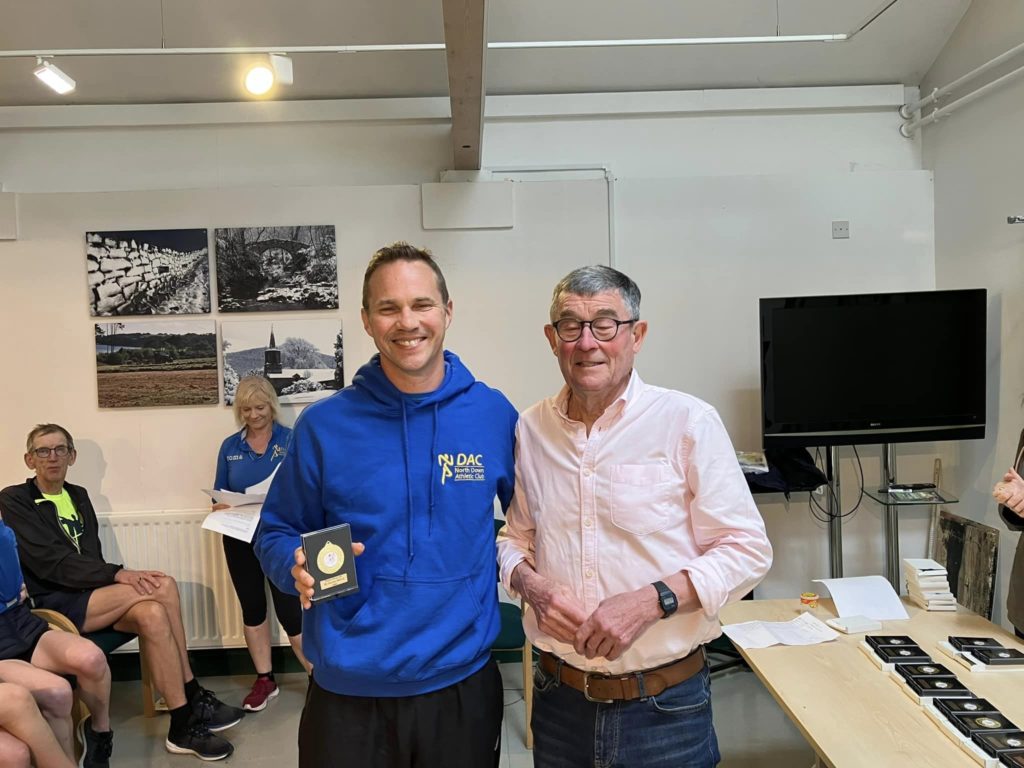 M50 Francis Marsh
M60 Pat O'Driscoll
Outstanding Female Fiona McQuillan
Outstanding Male Craig McMeechan
Best newcomer – female Emma Fox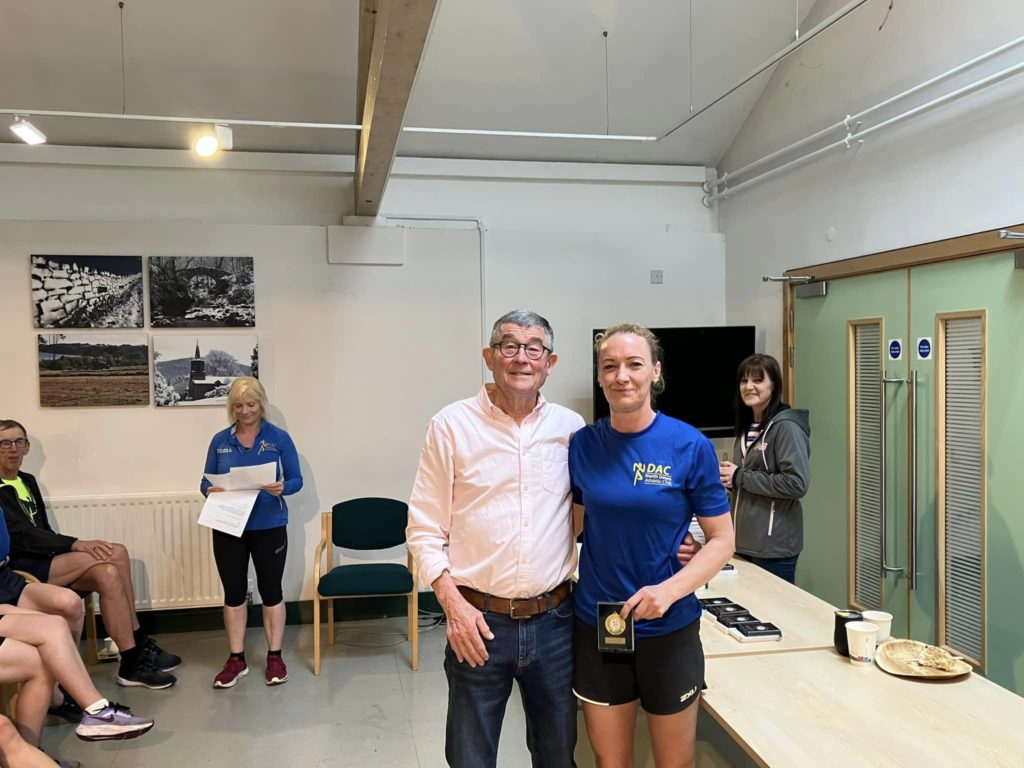 Most improved athlete – female Lindsay Doulton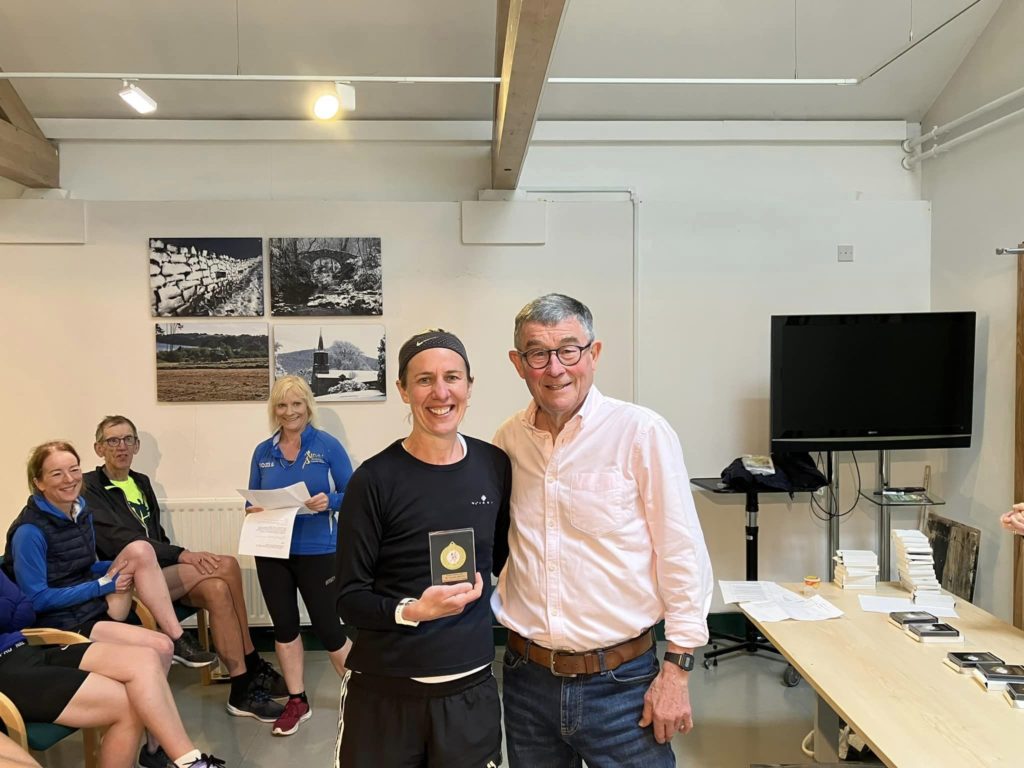 Members choice – female Gynis Boyle
Best newcomer – male Ross Murray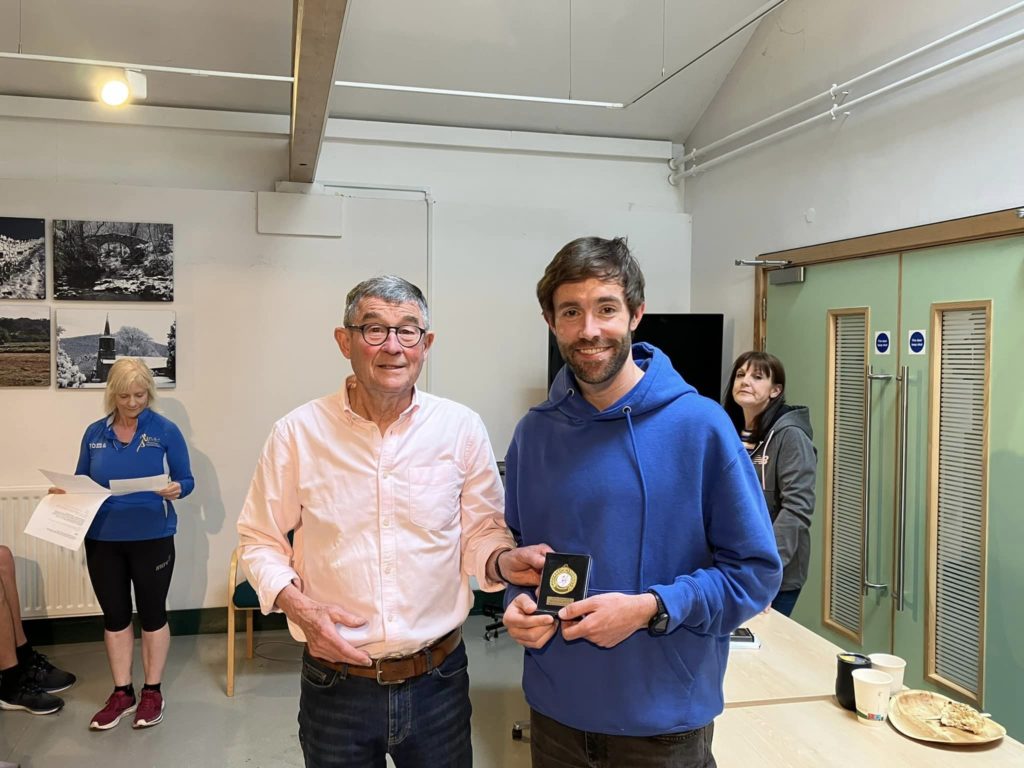 Most improved athlete – male Daniel Dines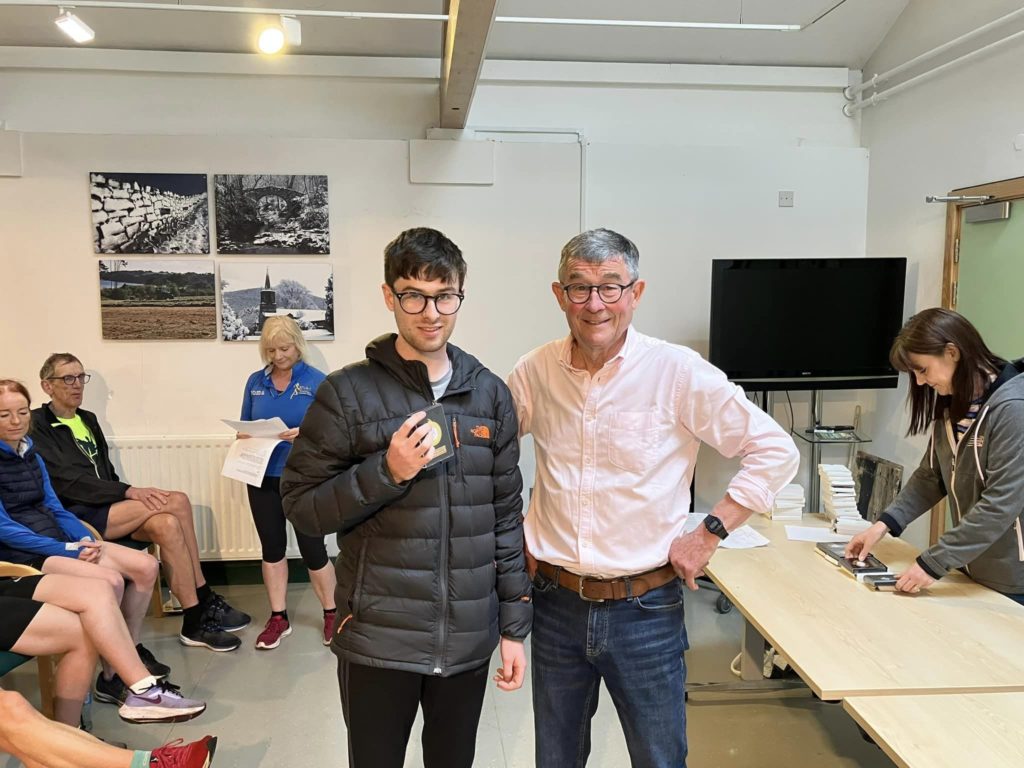 Members choice – male Tim Cooke