The move to a Sunday was always going to prove controversial, but whilst the local churches wholeheartedly embraced the occasion and added to the spectacle, the biggest headache for the Belfast marathon organisers turned out to be the lead car taking two wrong turns, causing the course to be lengthened by 470 metres. Whilst the move to adjust finish times was not ideal, it made the best of a bad situation and amongst the North Down contingent the overriding emotion in the finishing area was undoubtedly pride, with families sharing warm embraces and even the odd tear.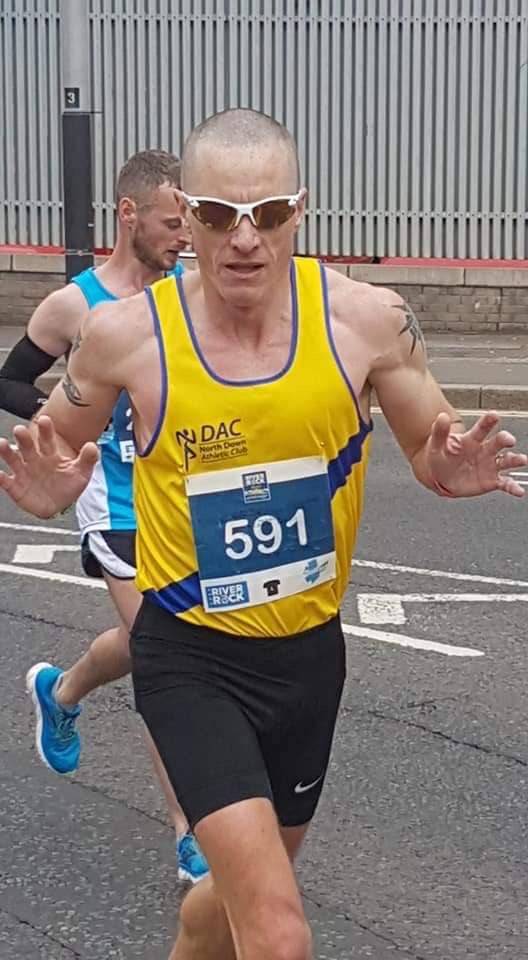 On a day when in excess of thirty club members gathered in pleasantly cold conditions at the new Stormont staging area, there was excitement in the air with the prospect of a new flatter course and the potential for fast times by association. With the obvious exception the feedback was largely positive about a well supported route and ease of access for supporters and certainly conditions seemed to suit Jordan Stokes who was first club member home through the Ormeau Park finish in 2:52.09 (64th place). Darren Hamilton was next across the line, 2:55.37 good enough for 94th place and a couple of minutes off his previous best, whilst Ben Caughers (2:57.20) ran an exceptional debut marathon, as did Melissa Eccles, 2:59.54 placing her an outstanding 14th in the ladies race.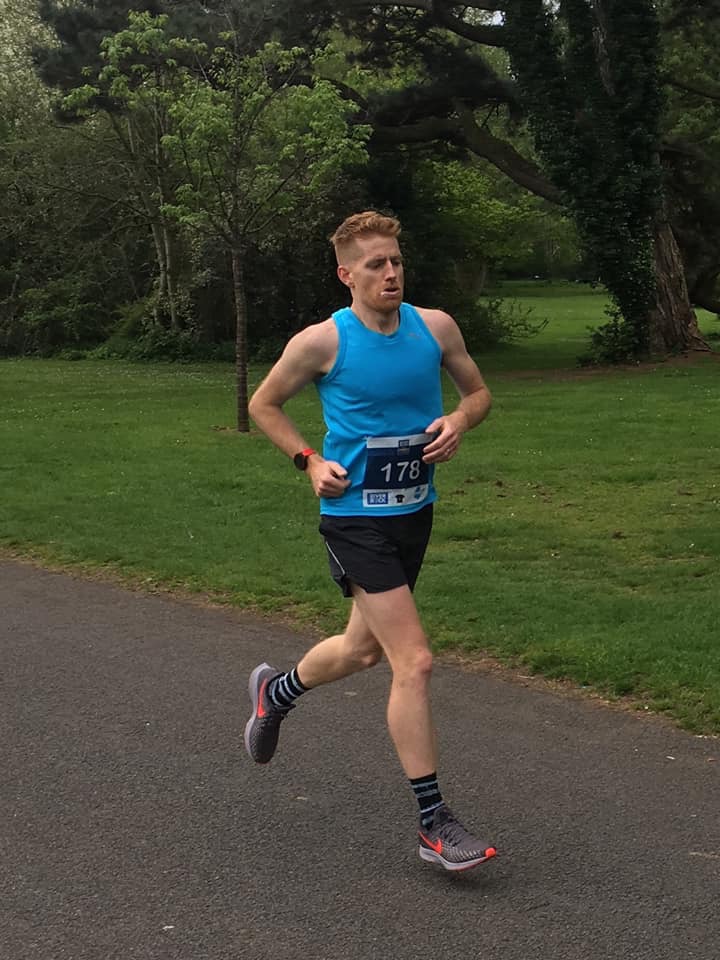 Christopher Ballantine claimed a new personal best of 3:18.49, as did Mitchell Brown, who ran a tremendous race to finish in 3:23.11, and Noel Eager who can be delighted with a debut time of 3:24.16. Steven Donegan (3:24.27) led home a trio of superb Pb efforts in quick succession, Scott Nelson (3:24.52) and Neil O'Driscoll (3:25.13) the others breaking new ground, whilst for Andy Belshaw (3:25.37) it was marathon number 16 and Nicklas Arkensparr a well paced 3:28.37. Steve Wise (3:30.23) placed an unofficial 6th in age category, whilst Seán Nickell cruised to 3:30.23, Keith Gilmore (3:34.30) and Simon Sexton (3:40.59).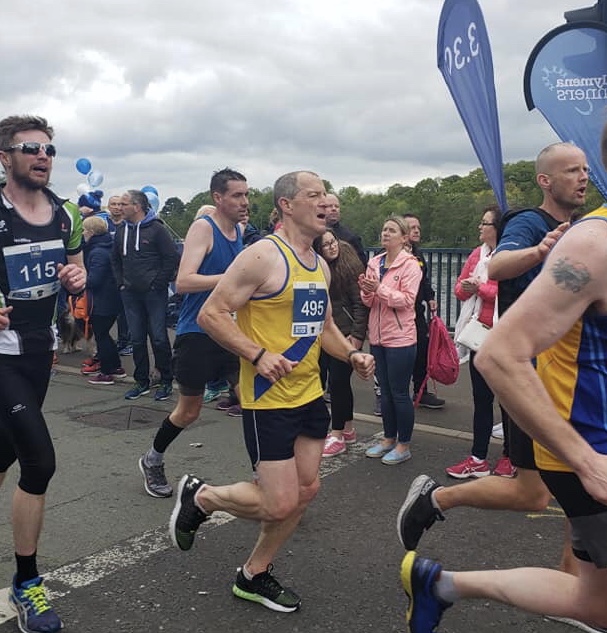 After excelling himself in Manchester, Dougie Gordon ran a 3:46.45 lap of honour around Belfast, meanwhile Cliff McCausland continues to improve and posted a new personal best of 3:51.22. Allen Cox picked up his first marathon medal after a fine run of 3:55.20, whilst the indefatigable Richard Garrad showed no ill effects from London, picking up a last minute bib and performing admirably to post another sub 4 time of 3:56.59. Colin Walker (3:58.54) emptied the tank to follow suit, whilst Mick Hall (4:03.13) was just the other side of 4 hours, but will undoubtedly break that barrier if he continues his recent progress.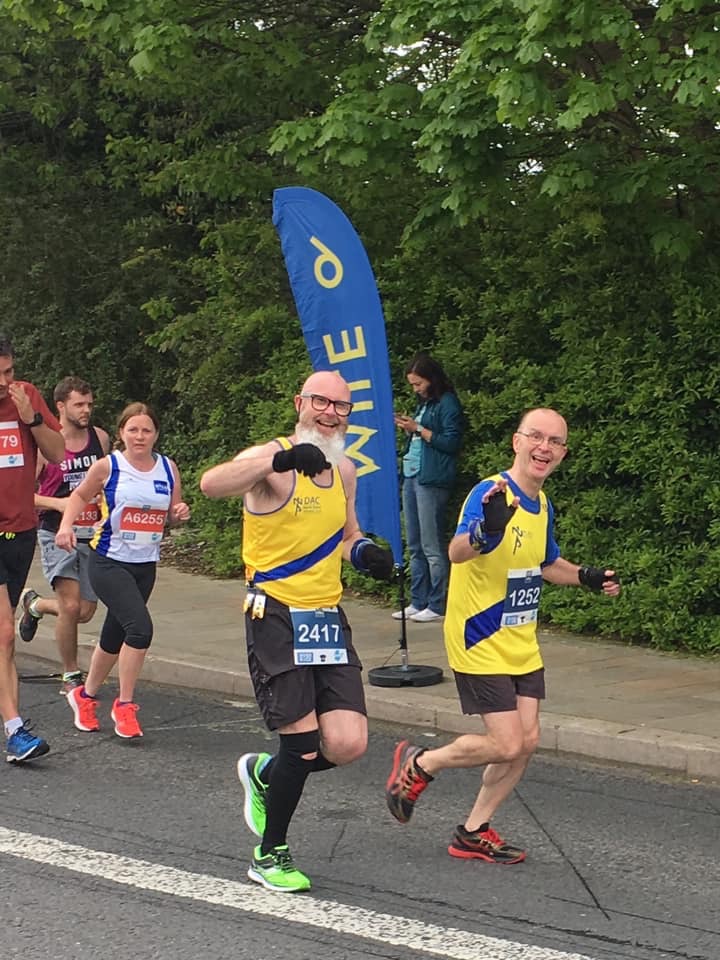 Jane Stevenson (4:04.44) can be justifiably proud of her first marathon effort and was just in front of John Nolan (4:05.23) who led home another London 'double upper' in Paul Floyd (4:05.27). Gerry Adair (4:18.20) was sandwiched between two multiple marathon men in Michael Stevenson (4:11.29) and Donald Smith (4:19.16), whilst Alan Hughes made a serious amount of progress in a short period of time prior to his marathon debut of 4:23.16. Rab Martin (4:25.31) took the opportunity to pace a friend and Alison Wise overcame her pre race injury concerns to record 4:40.44. Cara Jeffrey (4:55.09) had a grand day out, as did Andrea Green (4:59.09) who was delighted to dip under five hours on the occasion of her first marathon, whilst Alex Irvine rounded out club representation in 5:15.16.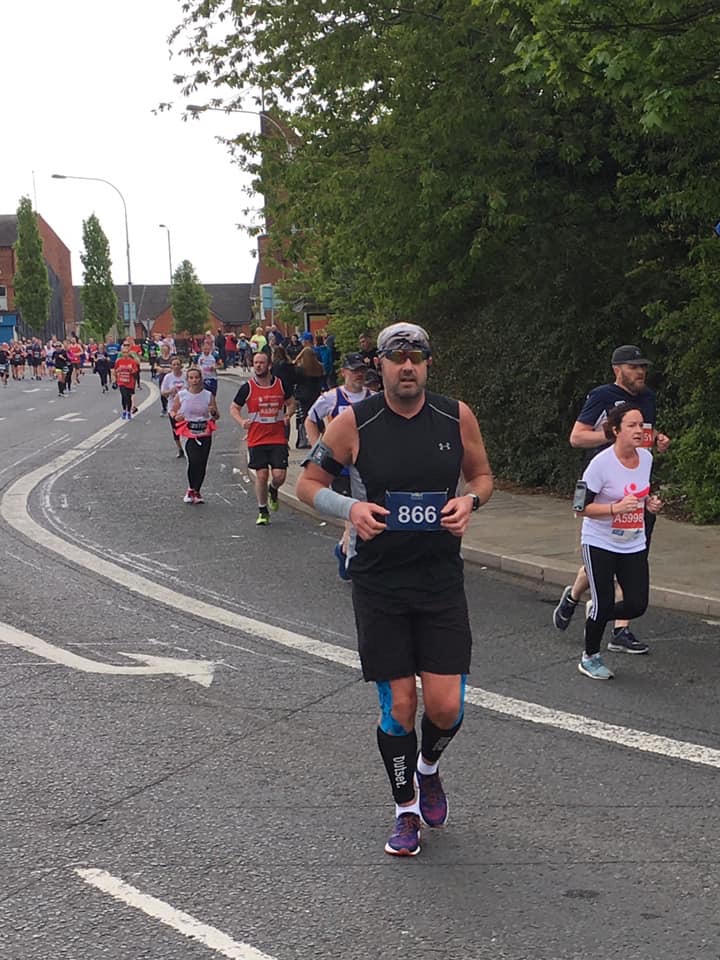 Earlier in the day, club members Craig McMeechan and Cameron Jenkins took first place in the team relay competition as part of a Pure Running quintet, whilst the all North Down team of Chris Downey, Philip Mulligan, Alan Massey, Chris Moran and David Massey placed a creditable fourth.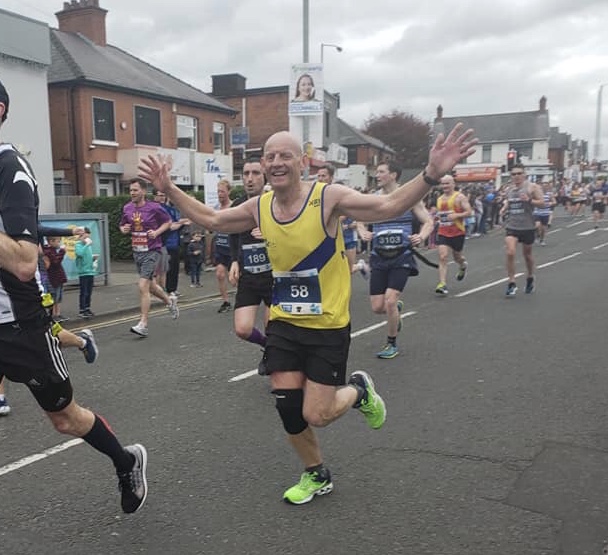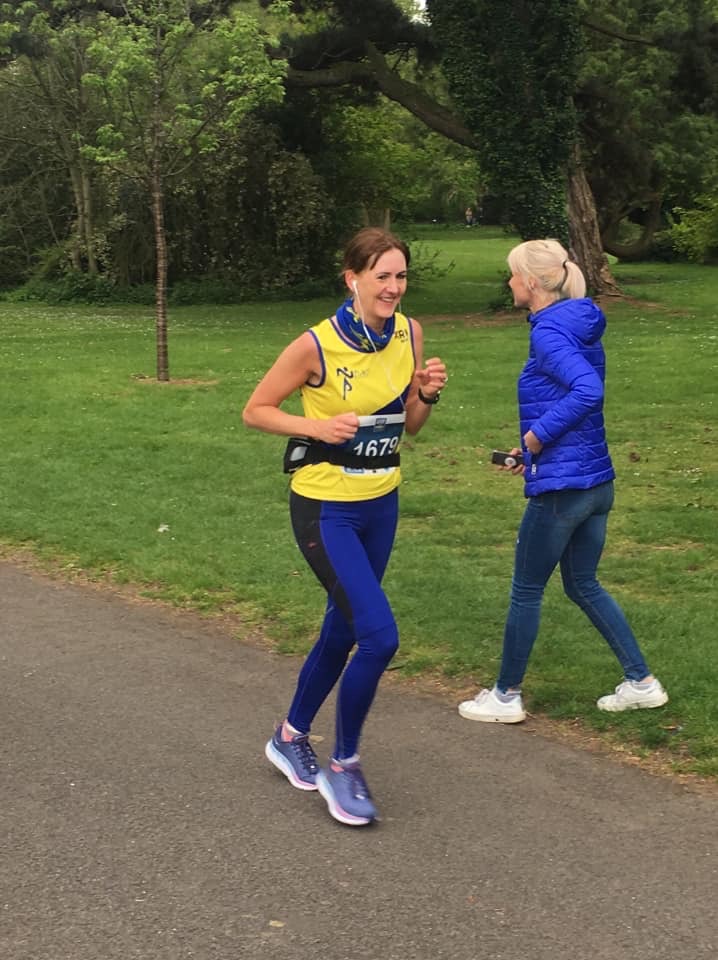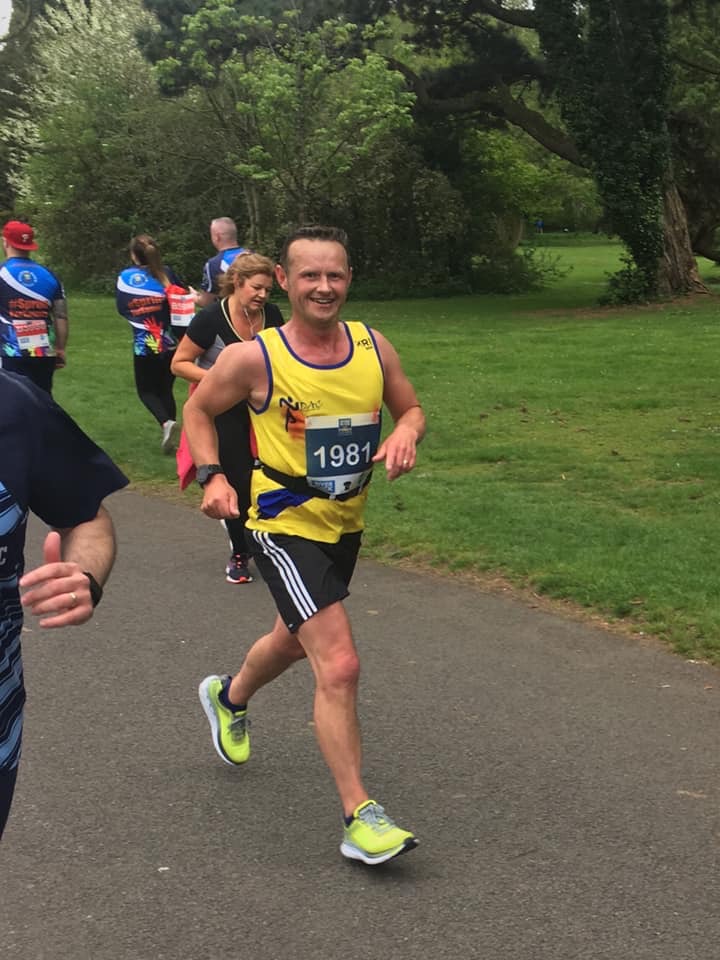 *Photo credits – Helen Byers & Gordon Matchett