Gala week festivities continued with the annual one loop tour of rural roads surrounding the coastal village, with more than three hundred runners made to suffer over undulating hills, before receiving a warm welcome at the atmospheric finish area in Portaferry town square.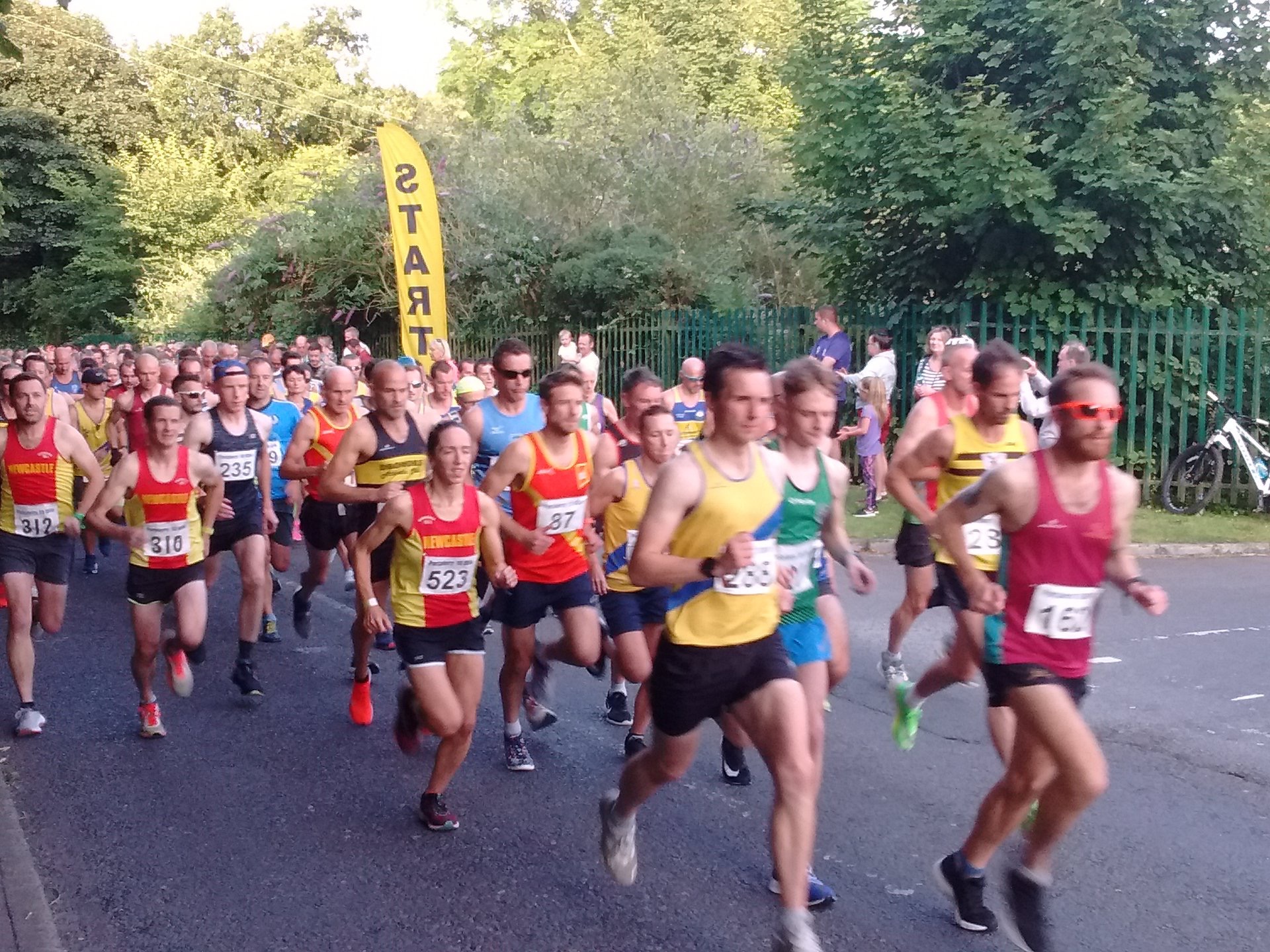 North Down was represented by at least fifteen athletes, with Dennis Scott taking the honours for first club member home, his 59:38 good enough for 7th overall. Kerry Speers ran a huge Pb to take top spot in the ladies race, 1:04:27 placing her an impressive 26th overall, whilst Mitch Brown bagged yet another Pb, and was 36th in 1:06:15. Colin Walker (1:08:56) was comfortably under the 70 minute barrier in 46th place, whilst it was a good deal closer for Neil O'Driscoll (1:09:46) in 54th.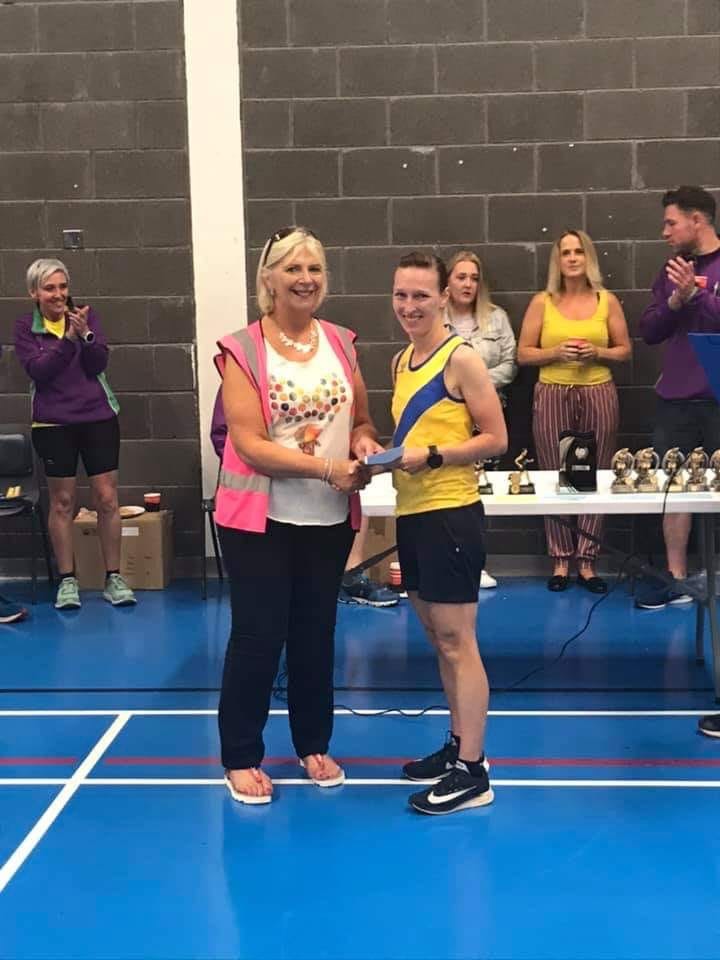 Gerry O'Boyle (1:10:53) ran a fine race to take the M60 age category win, and led home a trio of the club's flying golden oldies, with Frankie Rea (1:11:18) and Steve Wise (1:11:54) claiming the remaining spots on the M60 podium.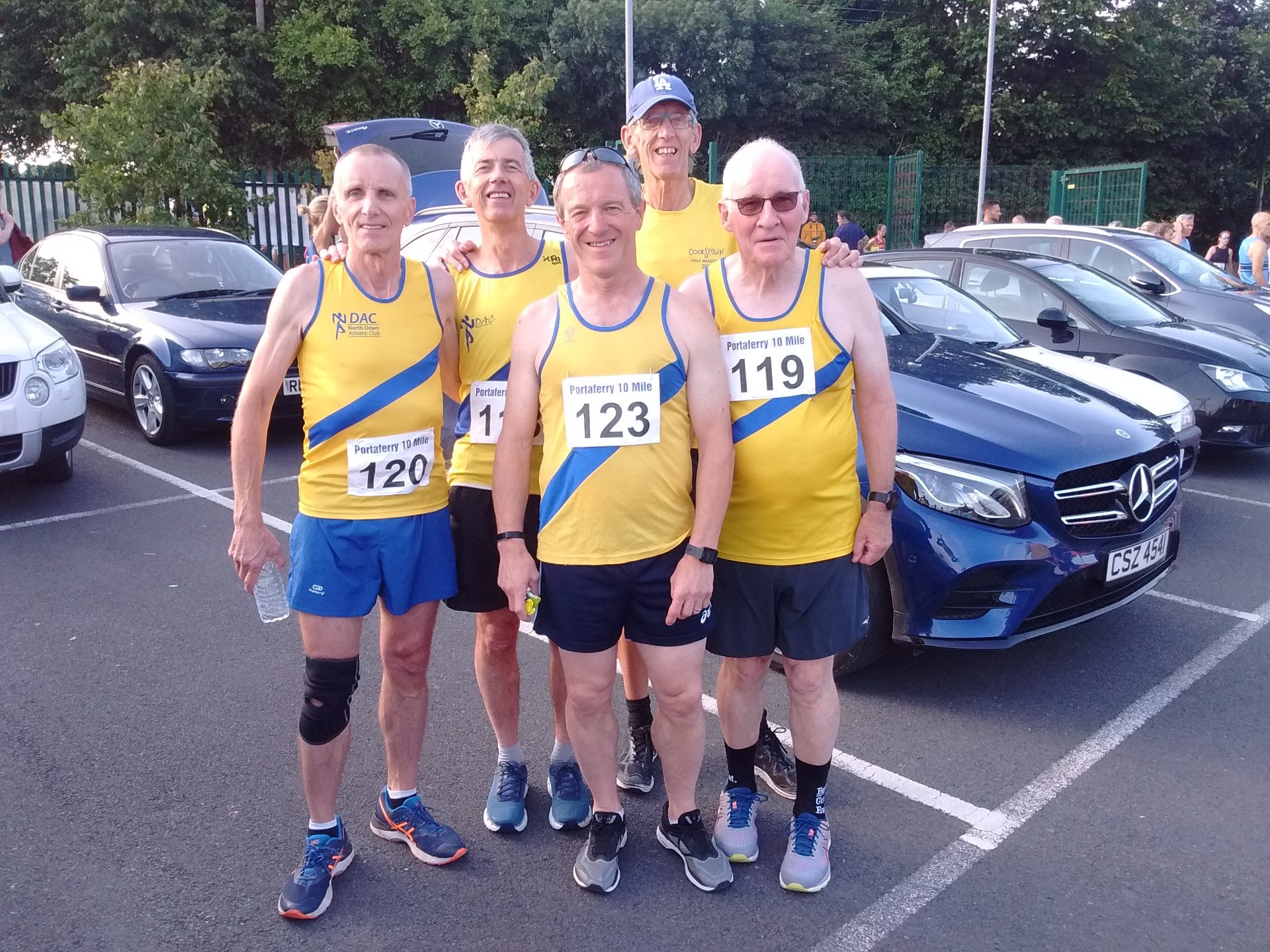 Robert Eadie (1:12:10) continued the procession of yellow and blue, with Andrew Muir (1:12:19) and Johnny McGrath (1:13:27) not to far behind. Elaine McDonnell (1:30:18) would have enjoyed running on home turf, whilst James Barr (1:37:09) continued his good form from the recent Glenarm 5. In the team relay, Paula Simpson posted 1:43 as one half of Unicorn PJ, whilst Pat O'Driscoll reprised his role as club guardian, shepherding the rest home and claiming the honours for 2nd M70.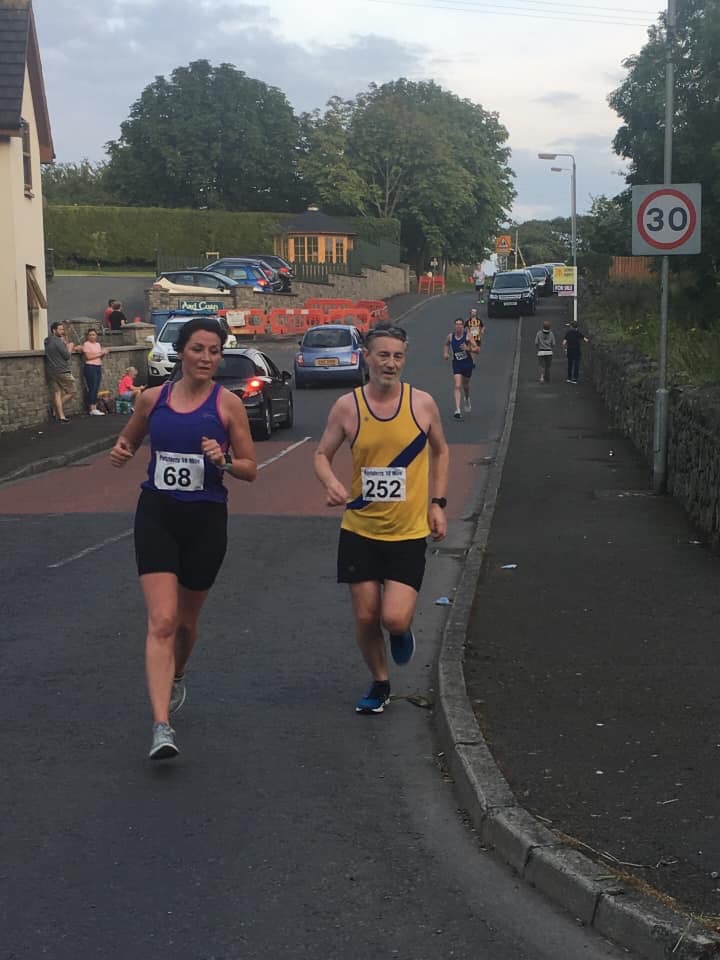 Sea 2 Sky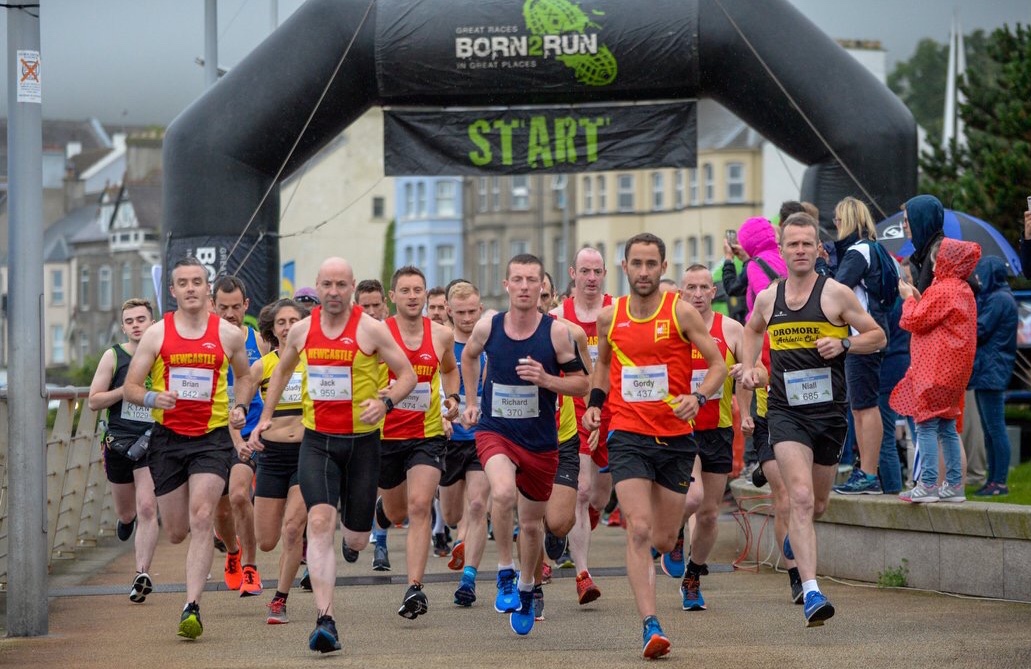 Returning for its 8th year, the Sea 2 Sky race attracted in excess of 900 athletes to Newcastle for the 5k and 10k options and the promise of a beautifully scenic route around the foothills of the Mournes.
By all accounts the sea was choppy and the sky erupted at various intervals on Friday evening, but it didn't deter the hardy pair who made the trip from the north of the county to compete in the south. Keith Gilmore was the first club representative, 49:47 placing him 162nd in the 10k race, whilst Alan Hughes was not far behind in 50:39.