Irish Milers Club
North Down was represented by two of our finest in Dublin last Saturday with Craig McMeechan and Rachel Gibson toeing the line in their respective 1500m races at the Irishtown track, just south of the Liffey. Rachel was first up, more than holding her own amongst a quality field and finishing strongly to claim a seasons best of 4:29.85 (2nd place). Craig was also in good company and certainly didn't disappoint, 3:54.24 good enough for his own seasons best (7th place).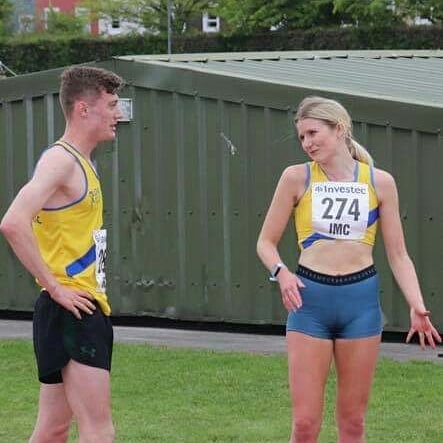 National League – MPT
At Sunday's track meet in Belfast, Nick Irvine posted a new 1500m personal best of 4:25.47, Sarah Grant claimed a new best of 4:46 over the same distance and Katie Moore ran a seasons best of 10:23 for 3000m.
Earlier in the week, Rio Catney ran 2:33.50 for a 800m seasons best at the Watford Open Meet.