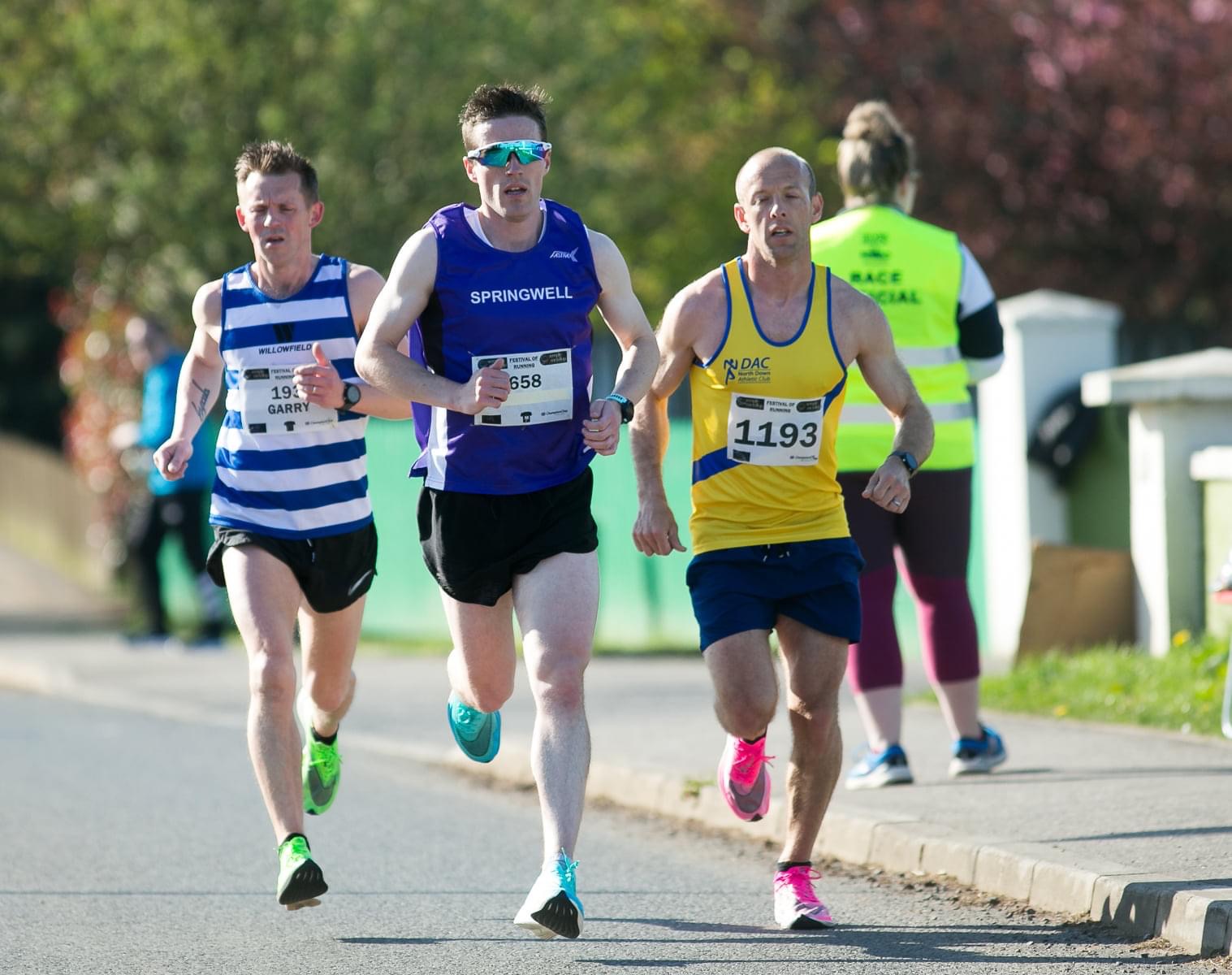 Photos with thanks to John T Glover
Amidst wall to wall sunshine, and beaming smiles from athletes, competitive running recommenced over the weekend, with North Down representation at Down Royal racecourse and the Mary Peters Track in Belfast.
After an enforced absence of over four months, the good people of ChampionChip Ireland provided an opportunity to pin a number to a club vest for the first time since the Bobby Rea cross country on 20th December last year, and several North Down athletes took their opportunity, amongst a half marathon field of ninety two.
Whilst it seemed hard to believe that a full six months had passed since the previous ChampionChip event at the same venue, the glorious conditions made for a welcome return to what has been proven to be a safe and positive pastime during the times we are living through, and provided a change of scenery for the likes of James Budde, who has been quietly racking up the miles around Ward Park and surrounding areas of Bangor.
Accompanied, as usual, by his training partner Garry Morrow the two men cruised through 10k in 33:58, the North Down clubman eventually claiming the race for third place, in an excellent time of 1:12:11.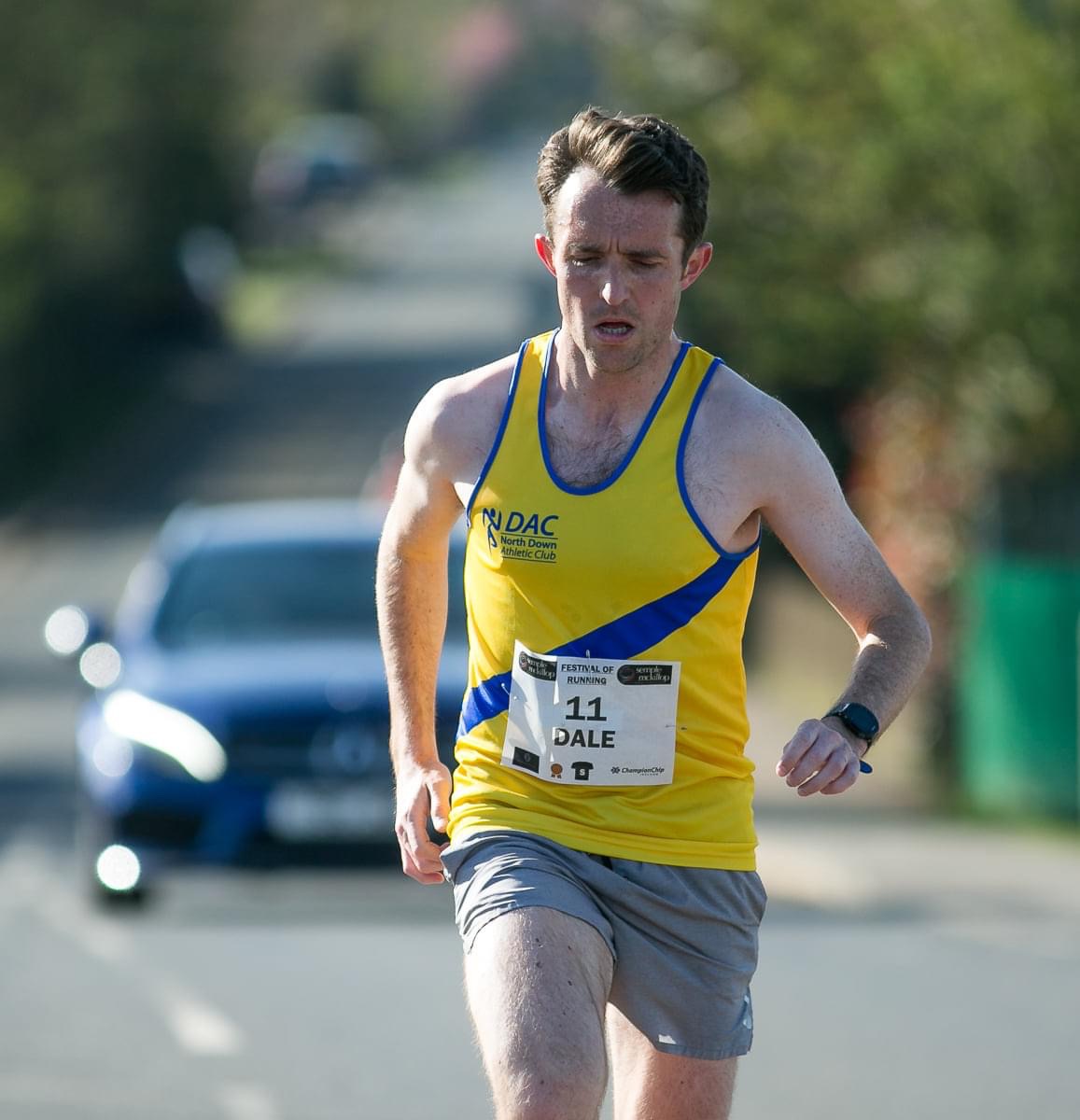 Dale Murray cashed in on a long hard winter of dedicated training, going through 10k in a rapid 34:52, before crossing in sixth place and a fantastic new PB of 1:14:48, while Simon Boyle can be relied upon to train consistently and churn out equally impressive results, his latest effort seeing him go through 10k in 41:05, before claiming 30th place in 1:26:25.
On a day when conditions were conducive with PB potential, Andy Lowry was somewhat disappointed with his time of 1:31:04, but had plenty to be proud of in his 43rd place finish, whilst new member Darren Edgar will reflect on a strong debut in the North Down colours and an impressive 1:32:31.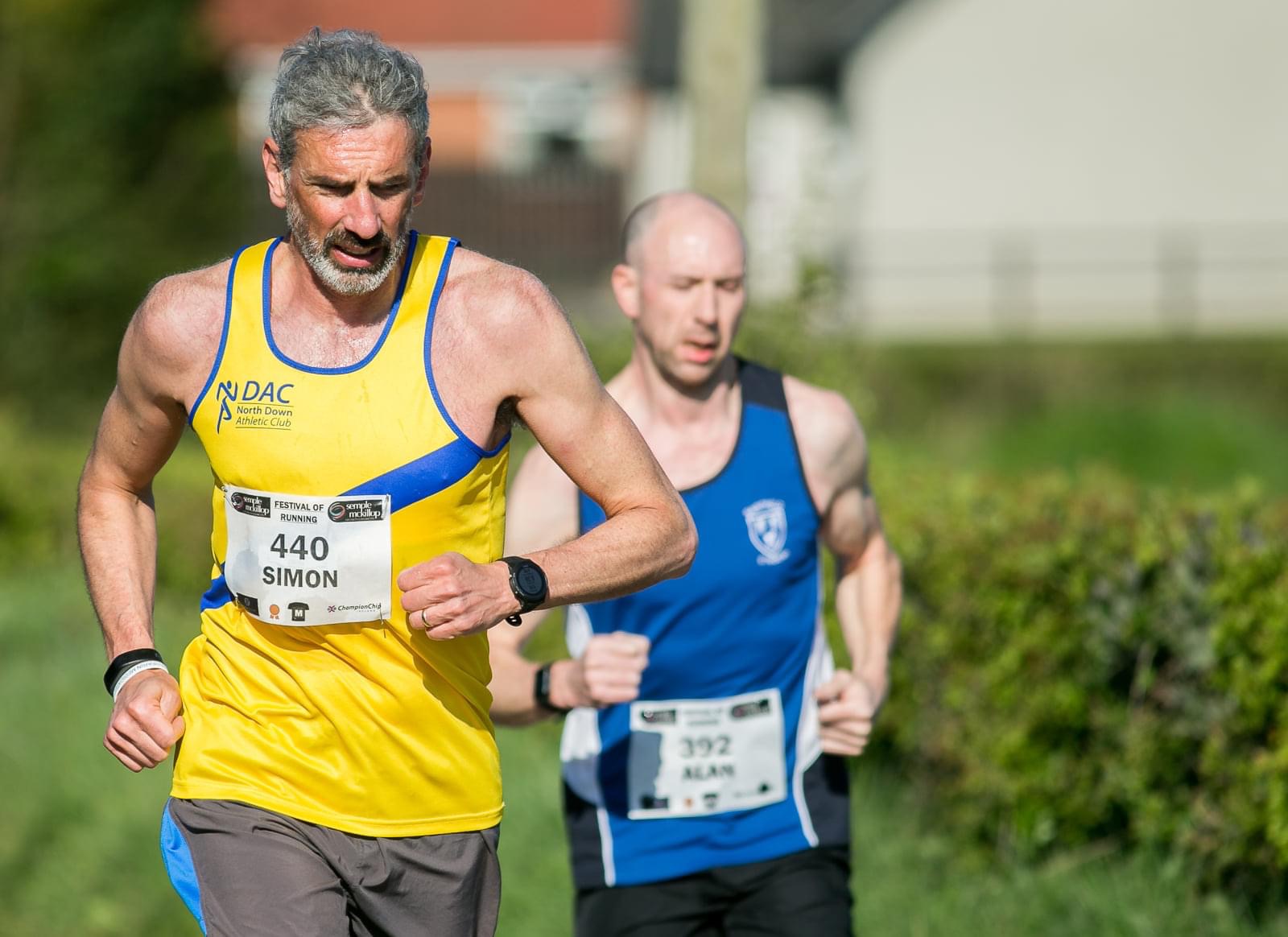 With the sun beaming down, as if by apology from Mother Nature, for all that we've been through, the second act unfolded on Sunday morning, with the same venue playing host to four 5k races and a brilliant world record from 12 year old Emer McKee.

In an event won by City of Derry's Conor Bradley (14:17) it was the Willowfield Harriers starlet who stole the headlines, with a stunning time of 16:40, and first lady honours. Sixteen seconds further back, Jordan Stokes was the first of the North Down contingent and may one day reflect on being present at the emergence of a superstar, while it was also a memorable day for Chris Moran, with a huge new personal best of 17:42 (37th overall).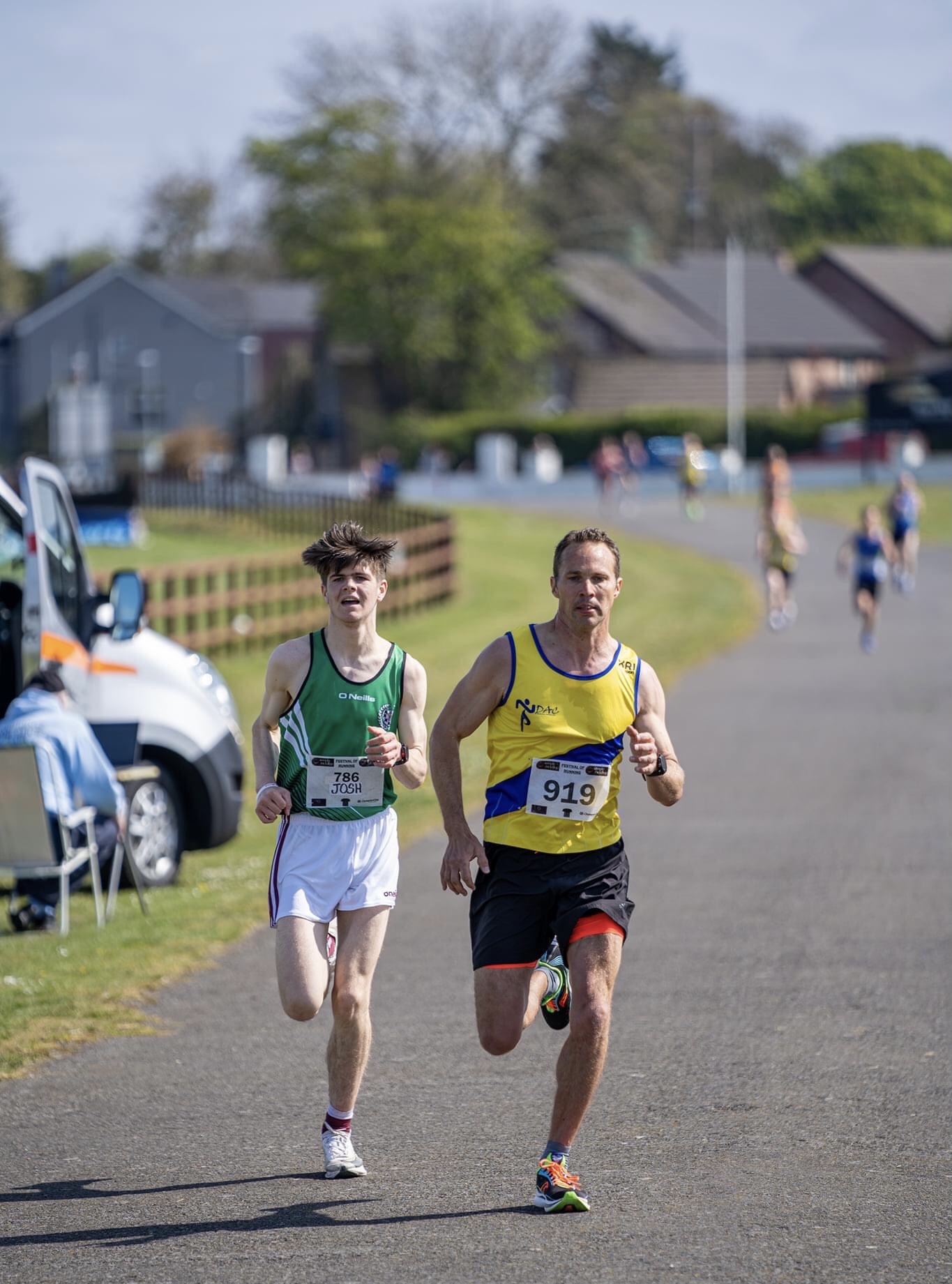 Just a short distance behind, Nick Irvine can be more than content with 17:49 (40th), while club captain Steven Donegan completed a speedy quartet with an excellent new PB of 18:24
Athletics NI Elite 100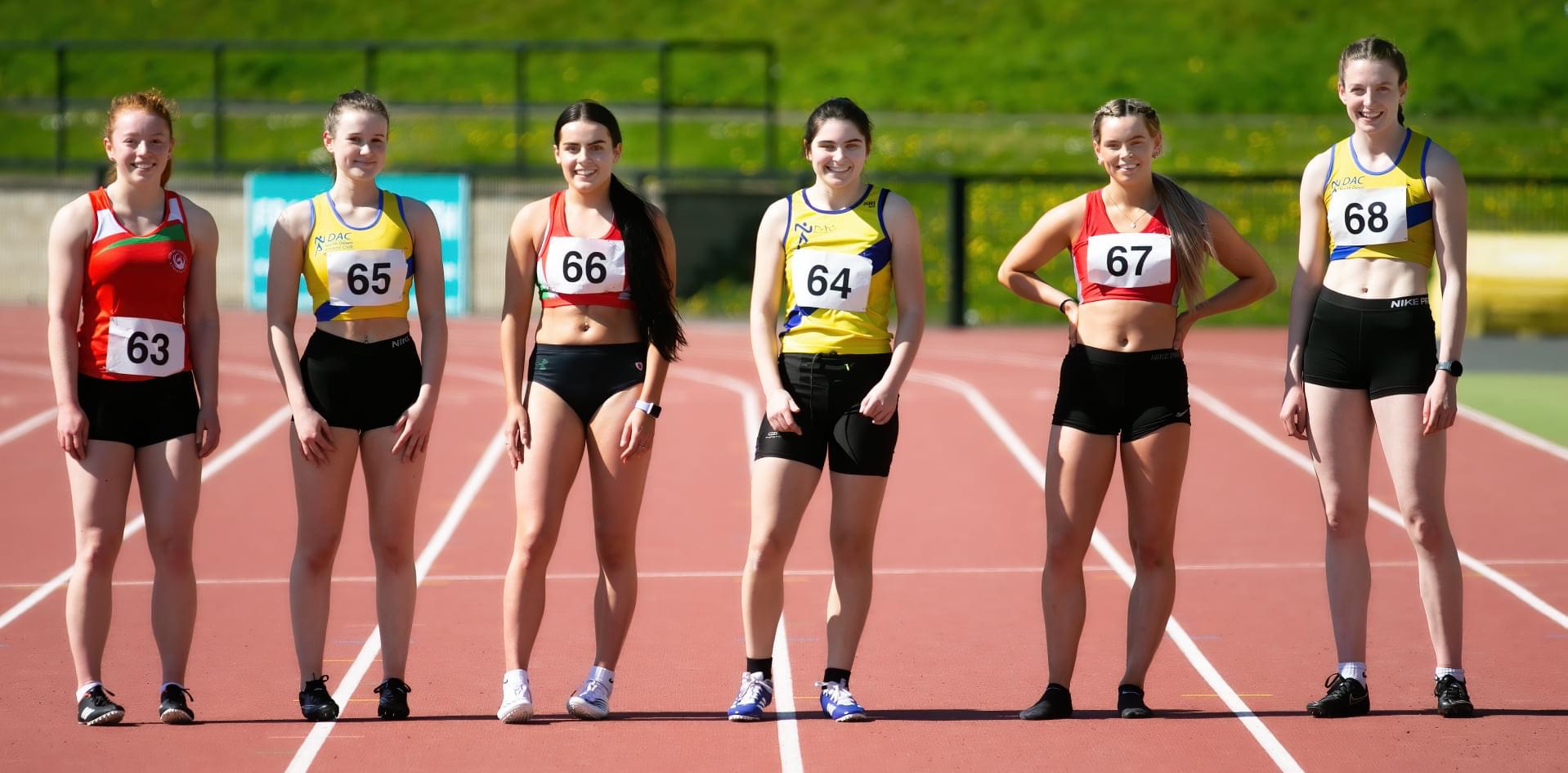 The Mary Peters Track provided a warm welcome to sprint and middle distance athletes on Saturday, with North Down having three of the six athletes for the two race 100m programme, in a welcome opportunity to blow off the winter cobwebs.
Although known to drop down to 200m from her favoured 400m, Rachel McCann was in unfamiliar territory over the shortest distance, but gave a good account of herself, with third place in both heats and times of 12.58 and 12.73 respectively . Rose McGreevy (13.15 & 13.12) was the only athlete to get quicker between races, while GB & NI T38 international Eve Walsh-Dann ran consistent splits of 14.57 and 14.75.
Athletics NI Junior Endurance Squad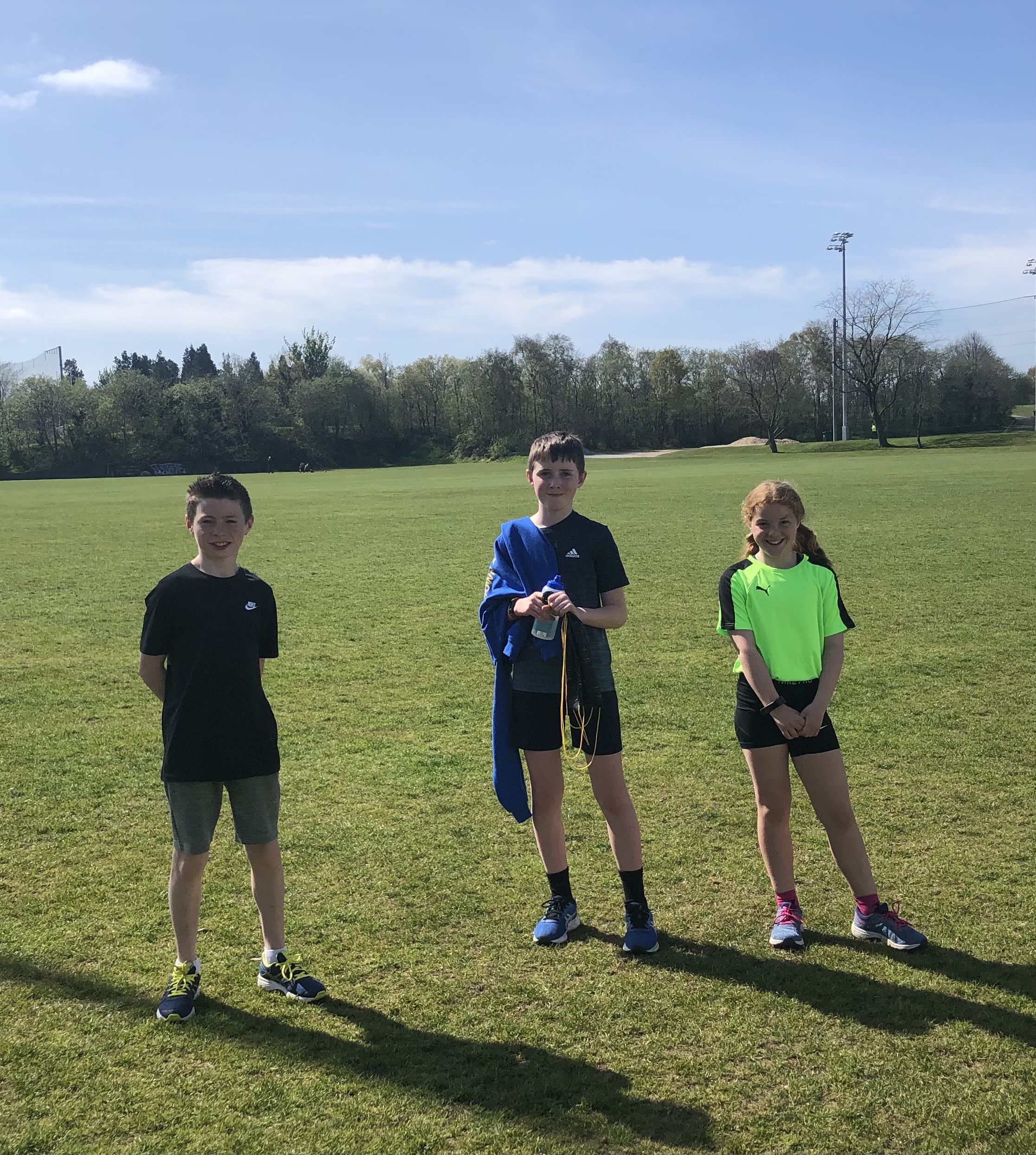 After a hugely disrupted 2020 season for the Athletics NI junior endurance squad, four of North Down AC's junior athletes recently received the good news that their monthly meet ups are to be extended into a second season. Pictured at the first squad session in Belfast on Sunday are Aodhan Keag, Alex Downey and Erin Playfair. (Not pictured but also returning – Isaac Dunne)