North Down Open
In near perfect conditions, Bangor Sportsplex hosted the fifth and final track meet of the season on Tuesday, with many fine performances from North Down club members. Highlights included a win for Craig McMeechan in the senior men's 800m and a big Pb for Mark Carberry in the mixed race over the same distance. Full results can be found below:-
By contrast it was a wet and windy track at Tullamore on Sunday, where Nick Irvine was rewarded for his commitment, posting 2:09.49 at the Irish Masters Track Championships, to take a well deserved bronze in the 800m.
Connswater 5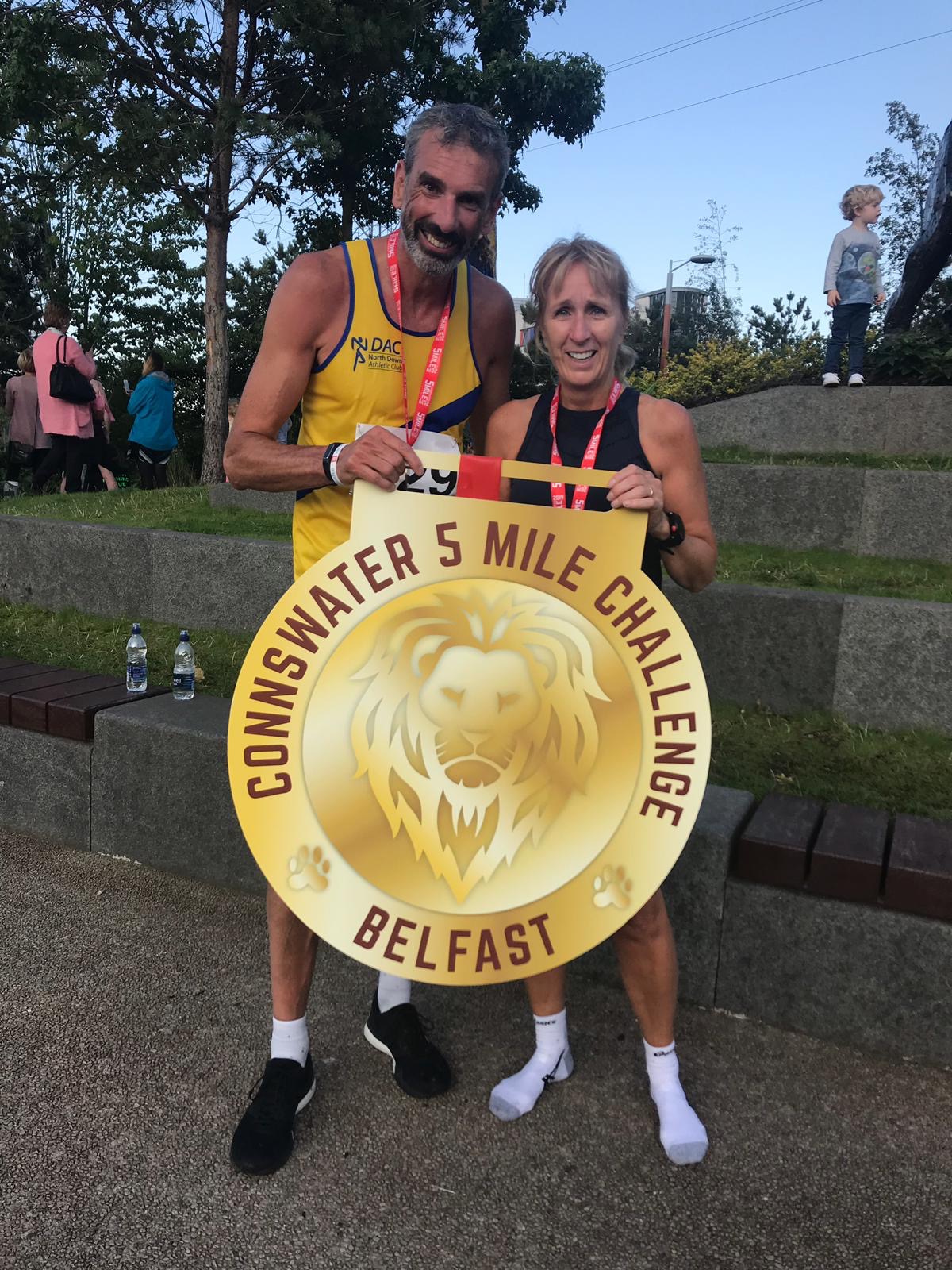 On a balmy Friday evening, the inaugural Connswater 5 mile race attracted 377 athletes to take on a multi terrain course based mostly amongst the trails and paths of Victoria Park in East Belfast. Setting off from CS Lewis square the host club, Victoria & Connswater Lions, provided a fast but challenging route, with a couple of tricky grass sections serving as a reminder that the cross country season is just around the corner.
North Down was well represented and had a very successful evening, with two of the ten starters managing podium positions, Craig McMeechan the first club member home in the rapid time of 26:40 and 2nd place overall. Men's captain, Dennis Scott (27:50) claimed 3rd spot, whilst Simon Seaton was 13th in 30:17.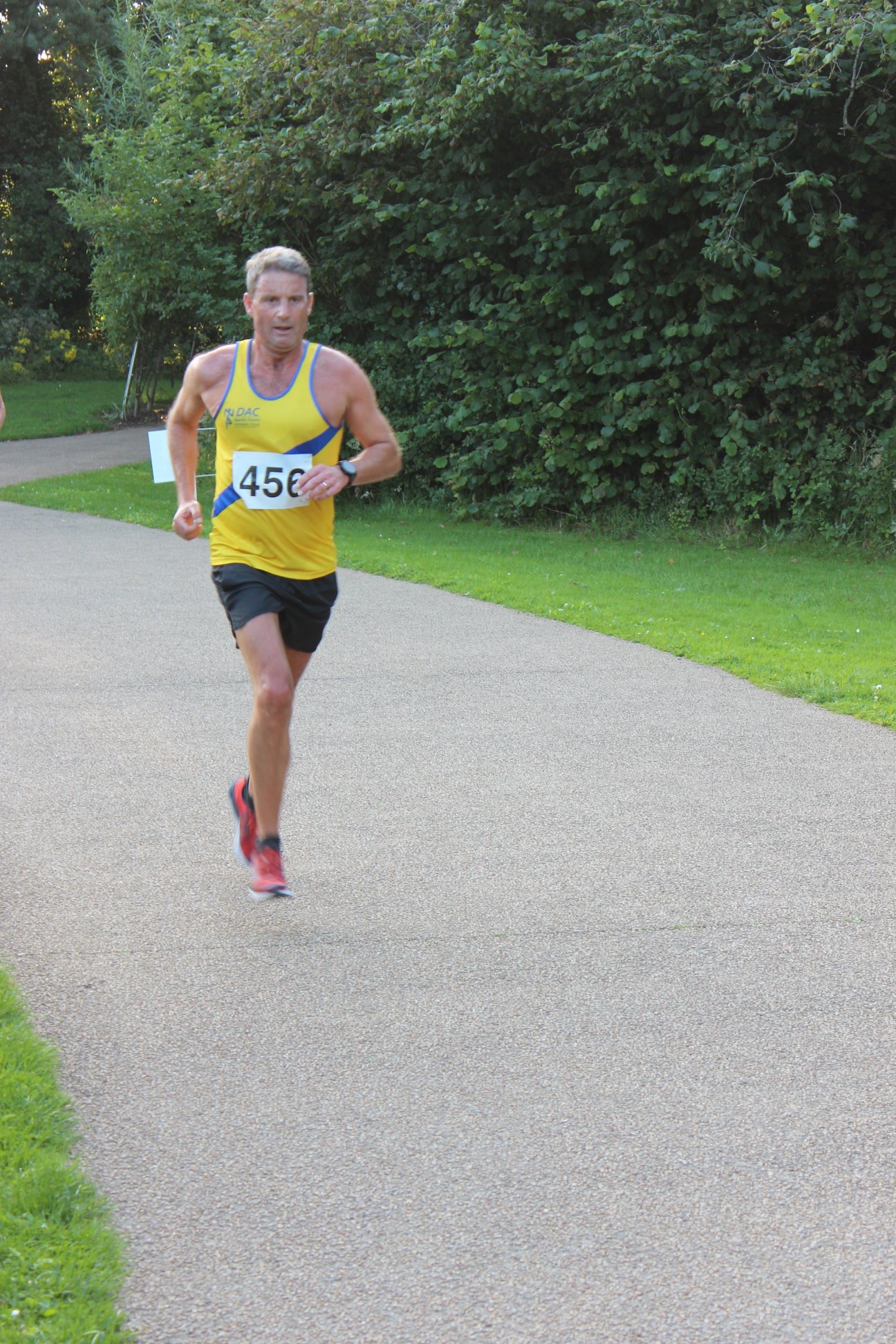 Jodi Smith (33:09/32nd) finished just in front of Clair Quigley (33rd), the latter recording a slightly faster chip time of 33:05. Simon Boyle posted 33:45 for 45th position, whilst Davie McMeechan (34:10) was not far behind in 52nd spot.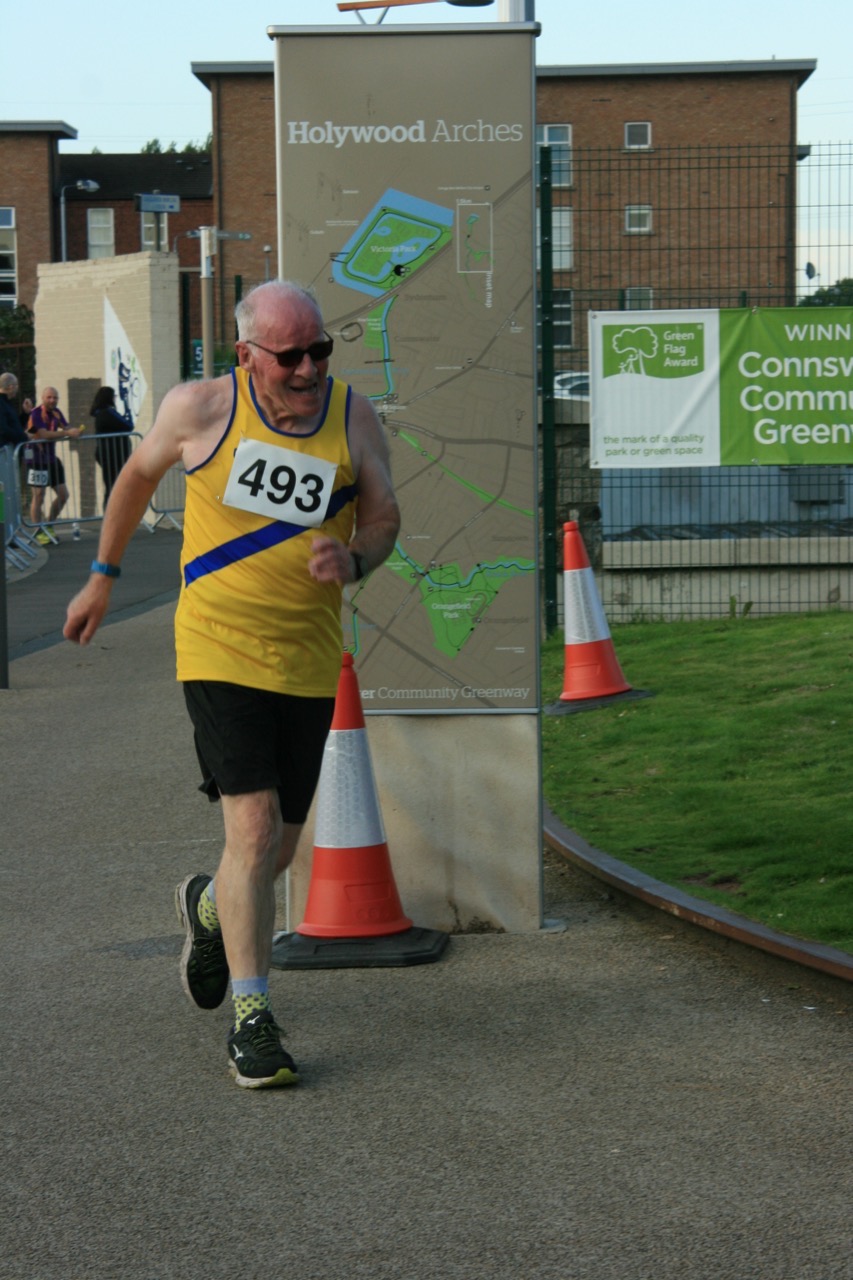 Davie Seaton took the M70 prize in a time of 38:04, Lisa McMeechan just broke 40 minutes in posting 39:54, whilst Valerie Blayney recorded 42.33 and Pat O'Driscoll 49:25.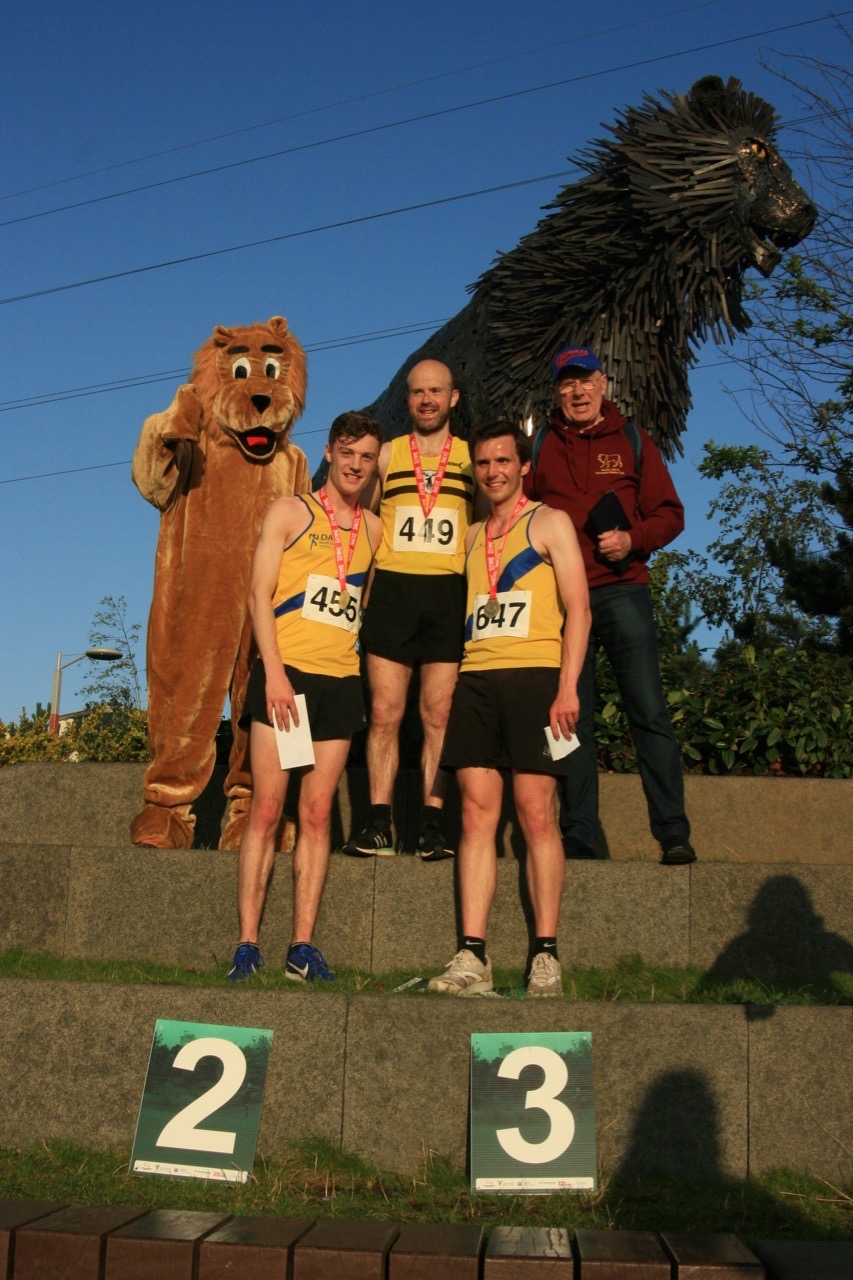 Dambusters Half Marathon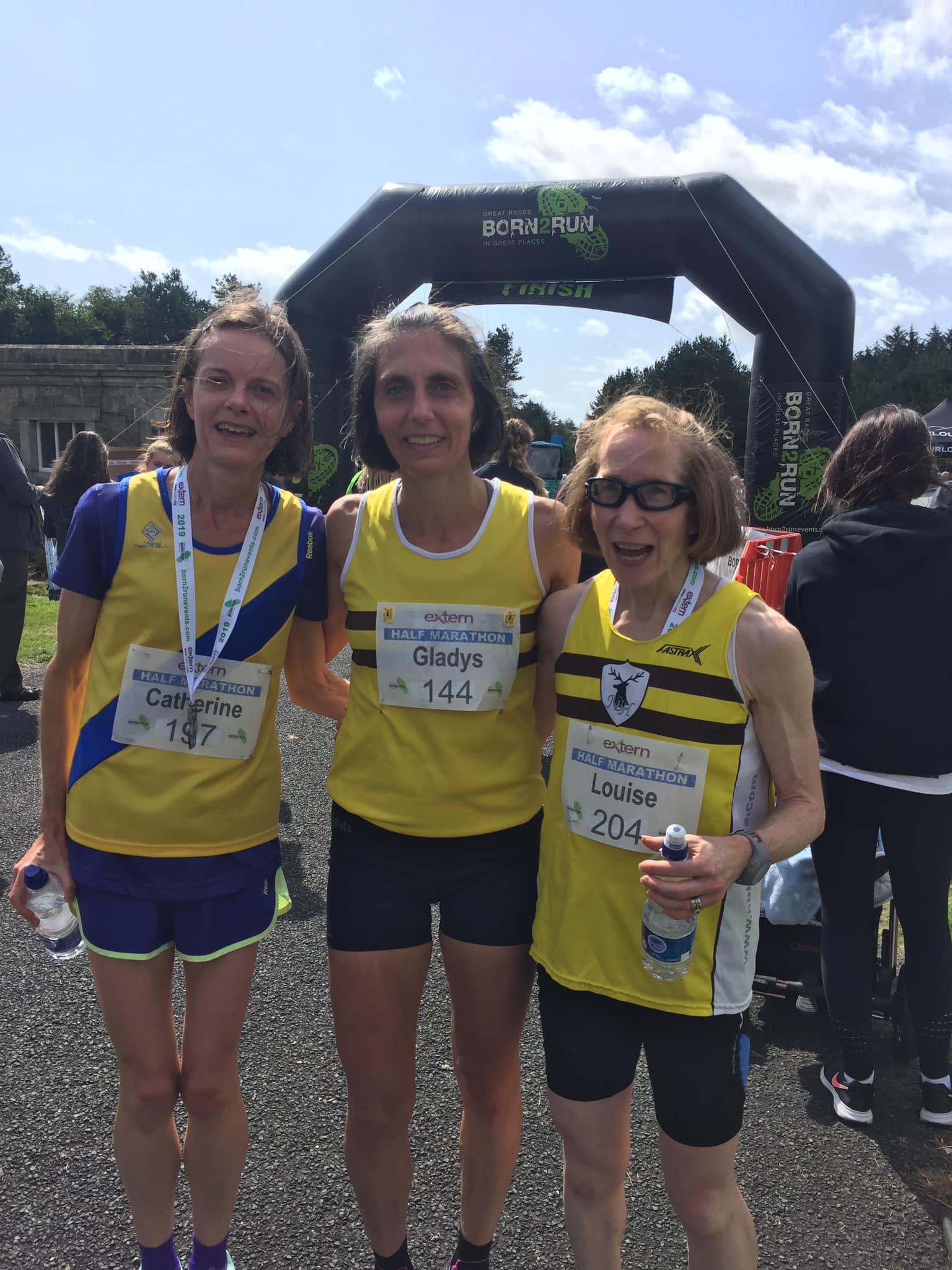 Now into it's eighth year and well established as part of the Pure Running Half Marathon Series, the good people at Born2Run events delivered another well organised Dambusters race, with North Down represented by series regular Catherine Roberts. Maintaining her position of 2nd in age category, the Bangor lady posted 1:36:09 on a tough, undulating course with 1300 feet of climbing in the vicinity of the Silent Valley, to place 3rd lady on the day and 14th overall.
Hillsborough Half Marathon, 10k and 5k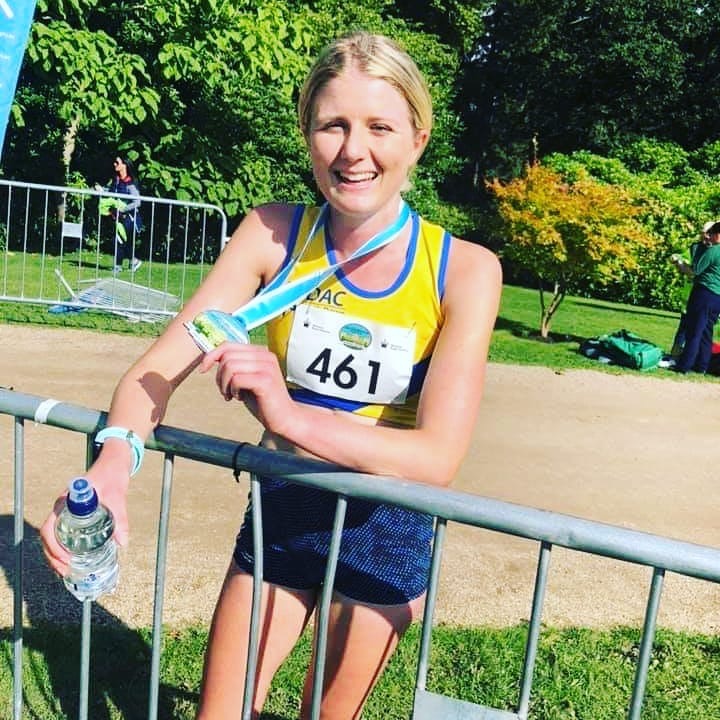 Another new event on the calendar, the Hillsborough Running Festival offered a variety of distances, all of which benefited from starting and finishing within the scenic grounds of the village's historic castle. On a rather mixed morning weather wise, Rachel Gibson was in North Down colours, but running on home turf, blazing her way to 1st overall in the 5k with a time of 18:36.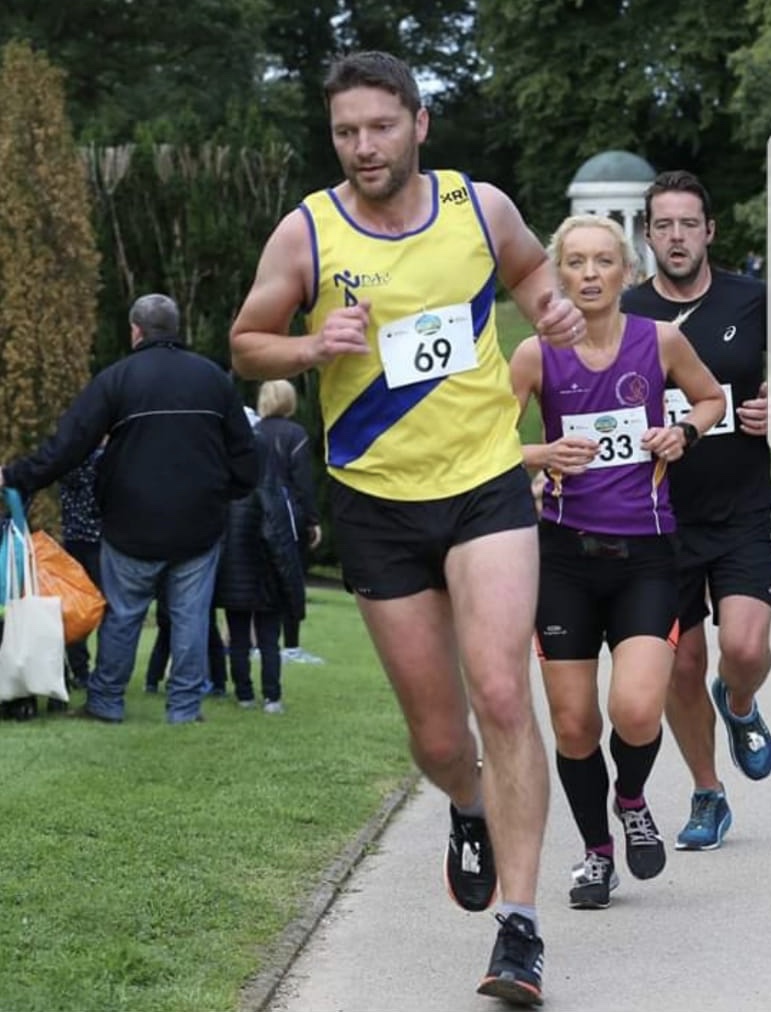 In the half marathon, Andy Belshaw (1:37:31/38th) led the way on what was reported to be a scenic, but testing course along the Ballynahinch Road, before returning to the village via Hillsborough Lake and the nearby fort. Tracey Hodgson recorded 2:24:30, whilst Pat O'Driscoll shows no signs of slowing down after chalking up his century of half marathons, and crossed his most recent finish line in 2:33:29.
Hillsborough Festival of Running – Results
Dublin City Triathlon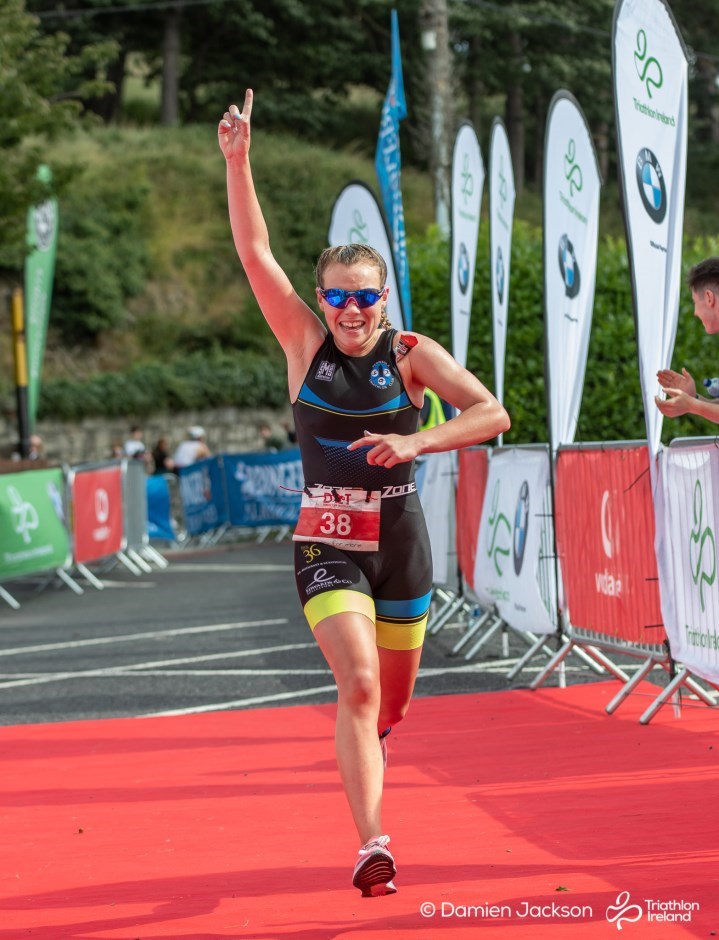 Two of North Down AC's junior members showed on Saturday that running isn't their only talent, with both Erin McConnell and Amelia Tyler competing over sprint triathlon distance in a blustery Phoenix Park, Dublin.
Amelia completed the 750m swim distance in 11:57, 20k cycle in 37:55 and posted 16:31 for the run element, to place 9th overall in the open event and a tremendous first in age category.
In the elite event, Erin completed her swim a full 30 seconds ahead of her competitors in 9:41, covering the cycle distance in 33:57 and completing a dominant display with a closing run of 15:34 to take both the ladies junior and senior titles in an outstanding race total of 1:01:48.
Dublin City Triathlon – Results
Manchester International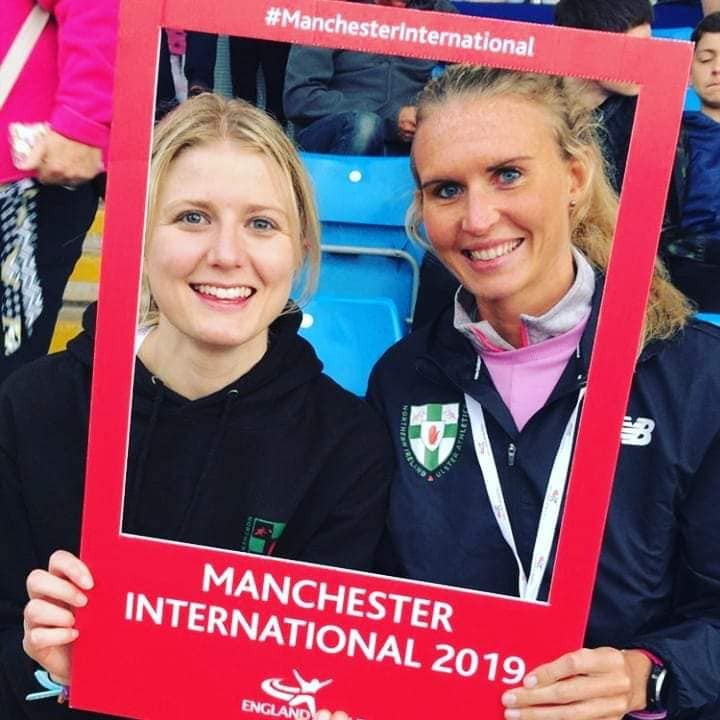 On a rather damp Wednesday afternoon, the Sportcity Arena in Manchester hosted four North Down athletes, amongst many others, providing an opportunity to test themselves against some high quality opposition and the honour of representing Northern Ireland & Ulster.
First up was Jessica Craig in the 3000m, 9:57.20 providing a solid start to proceedings. Louis Albrow recorded 11.20 in the 100m, whilst Rachel Gibson clocked a new Pb of 4:55.64 in the ladies mile, before Eve Walsh-Dann clocked 14.68 for 3rd place in the T38 100.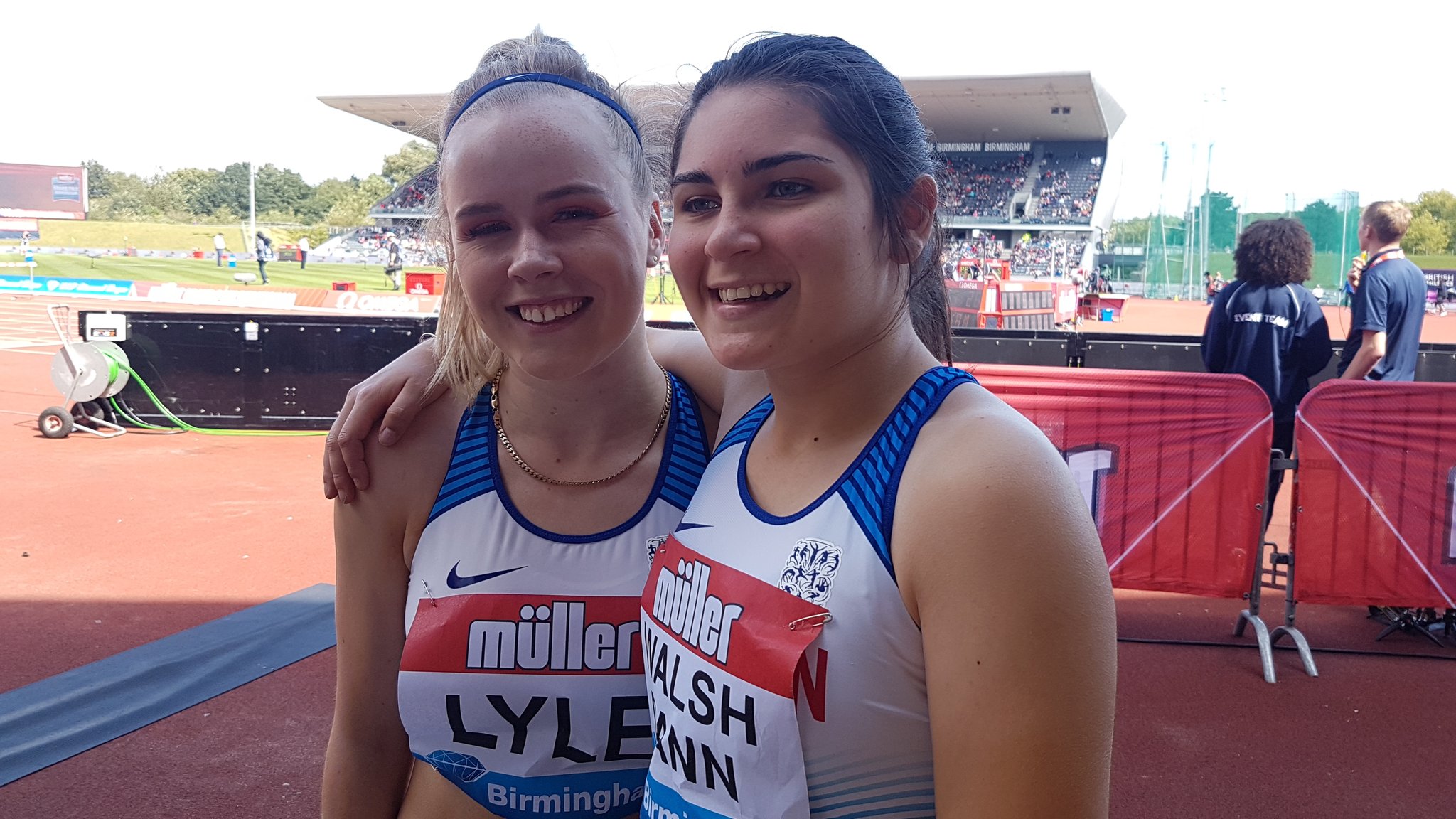 Manchester International Athletics – Results