In case anyone was as confused as me about the uneven age groups championships it's the opposite of the even age group championships! Under 11, under 13 and so on instead of under 12 and under 14 etc. Novices are athletes aged over 19 who haven't already won medals or represented Northern Ireland, Ulster or Ireland at senior competitions.
North Down AC was well represented at the muddiest cross country fixture of the weekend in Stranorlar, Co Donegal with several of the club's junior athletes placing highly enough in their age groups to qualify for the All Ireland finals in Navan on 2nd December.
The U11 boys raced over 1200m. Robin Anderson finished 6th in 4:34 to go through to Navan and Adam Downey finished in 4:53.
At U13 the runners tackled a 2000m course; in the girls' race Coco Smith 8:19, Sophie Rankin 8:42, Caitlyn Dickinson 8:59 and Grace Foord 10:02 all put in excellent performances and in the boys' event Carter Rolston was 7th in 7:35 and Sebastian Mair was one place and one second behind him, both boys qualifying for the All Irelands. Ethan Wiltshire 8:25 and Isaac Hall 8:44 also ran strongly.
The under 15 runners raced over a 300m course. Isla Wiltshire completed her run in 14:06 and in the boys' race Alex Downey was 6th in 11:48 and James Blease finished in 13:13. Alex also qualifies for Navan in December.
Rebecca Laffin 18:35 and Holly Blease 19:08 ran 4000m in the under 17 girls' race while the under 17 boys had to run an extra 500m. Oliver Playfair's placed 9th in 17:44 in a tight finish between 8th -12th place and also qualified. Christopher Belshaw ran an excellent 19:31. Both boys scored points for the Co Down bronze medal winning team.
[photo: Oliver Playfair]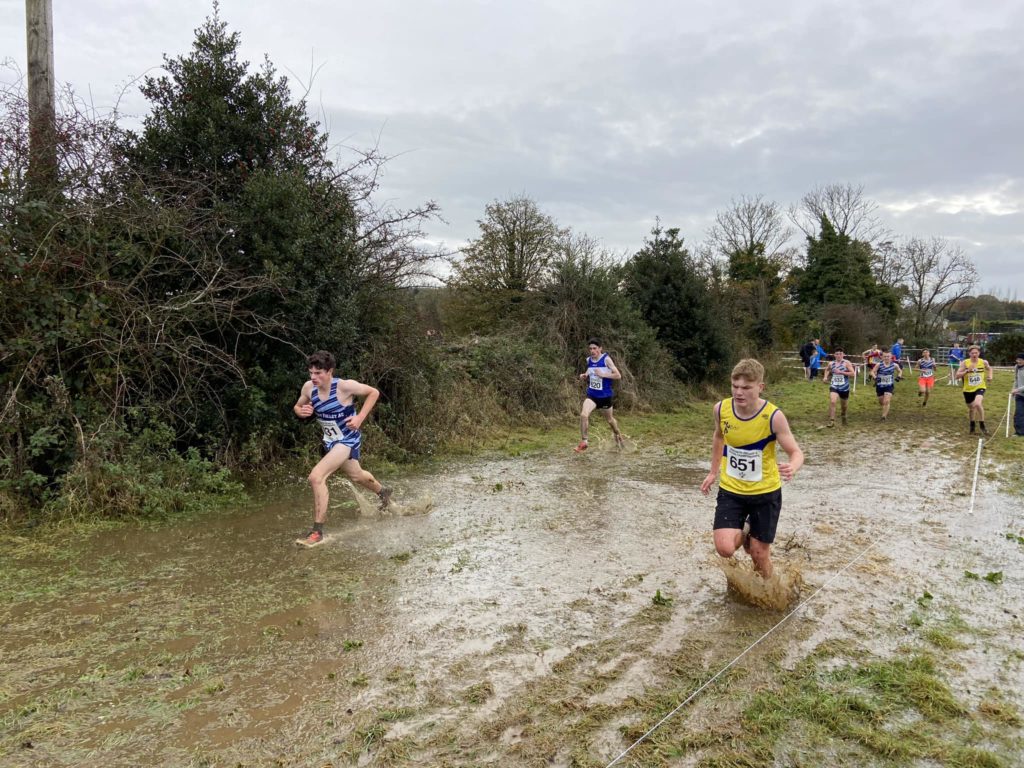 [photo: Alex Downey]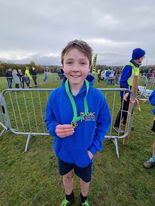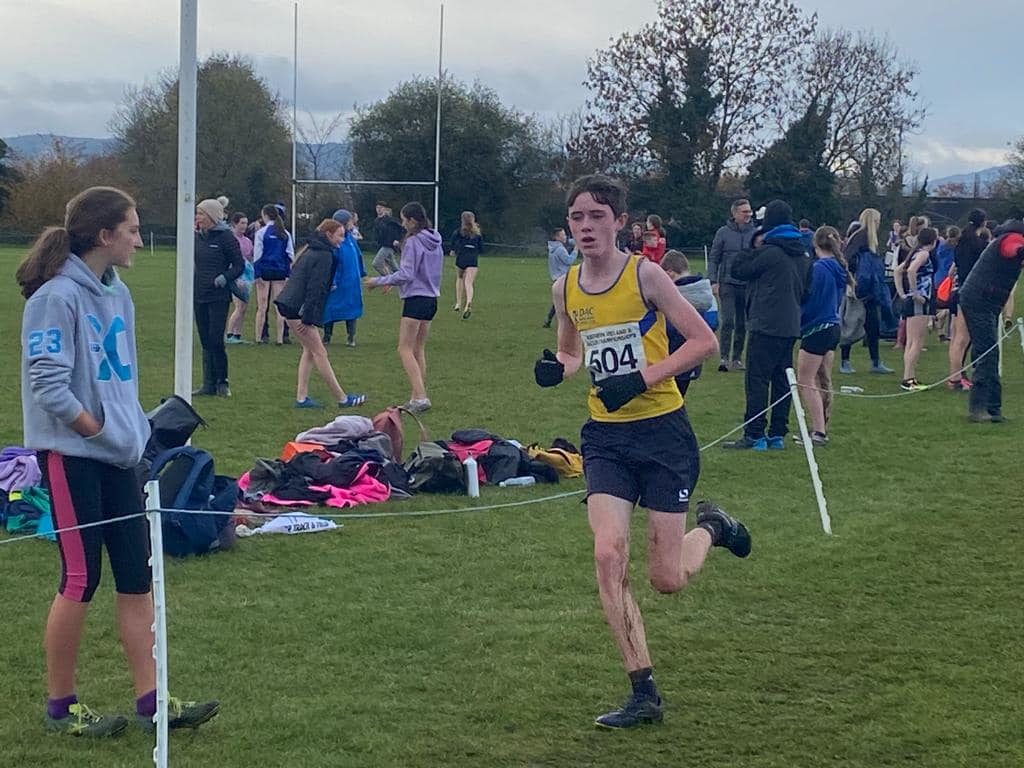 [photo: Holly Blease & RebekahLaffin]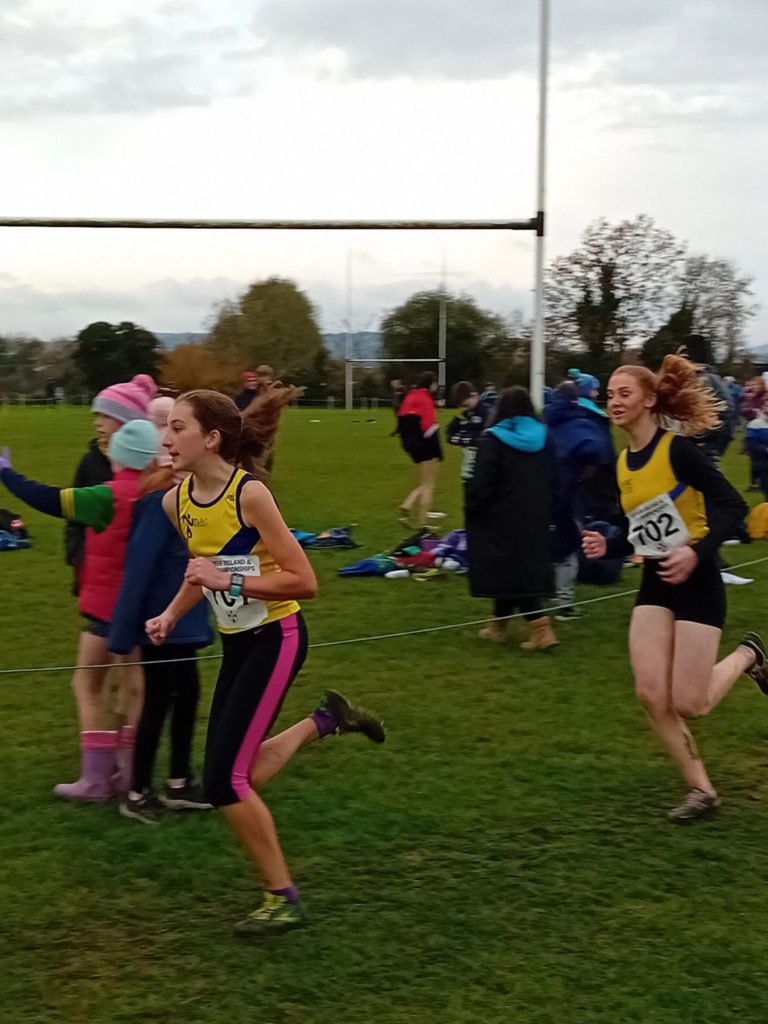 [photo: James Blease]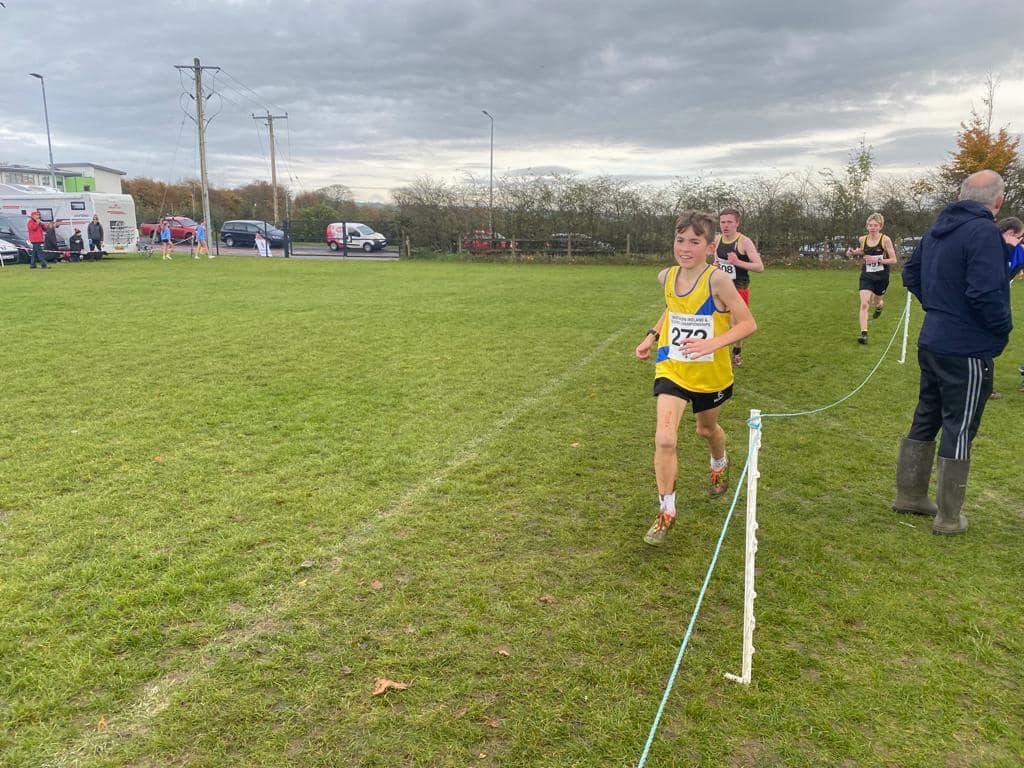 [photo: Carter Rolston & Sebastian Mair]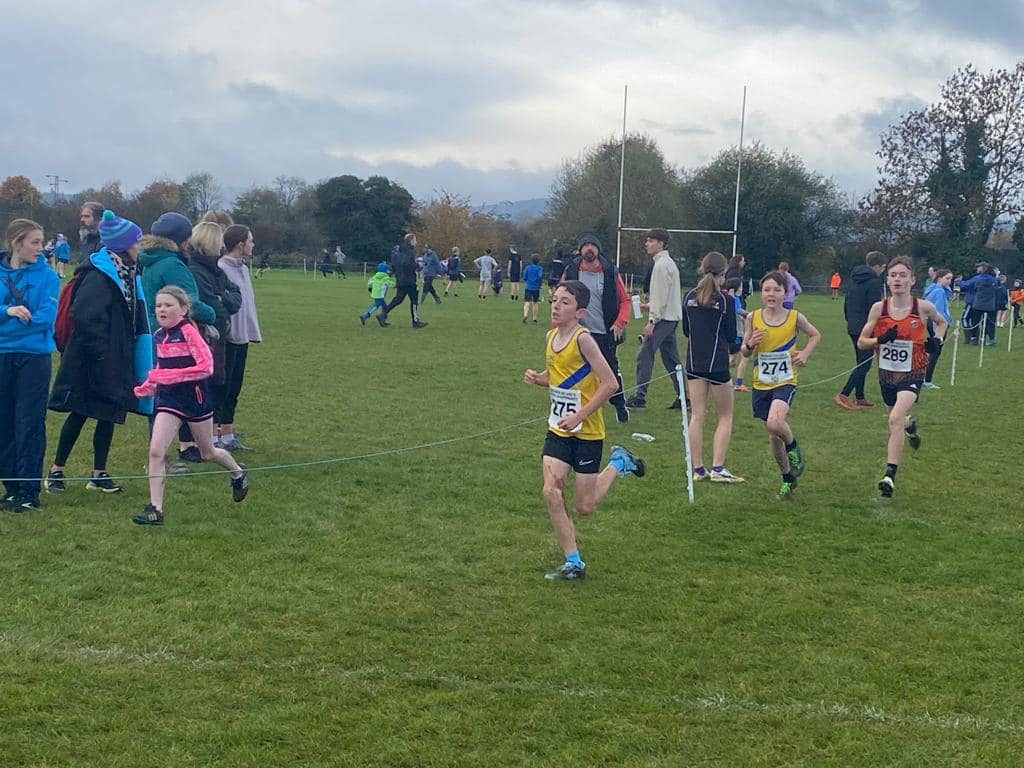 [photo: Sebastian Mair]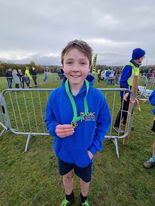 [photo: Coco Smith]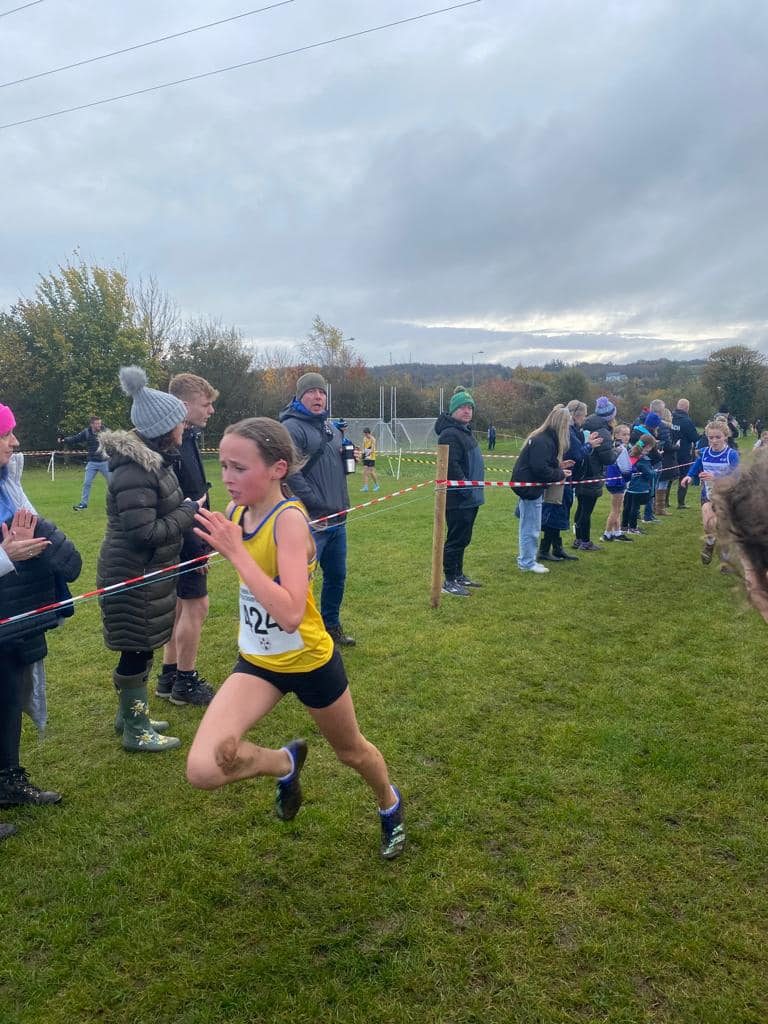 [photo: Rebekah Laffin: