Brilliant Bronze for Rachel McCann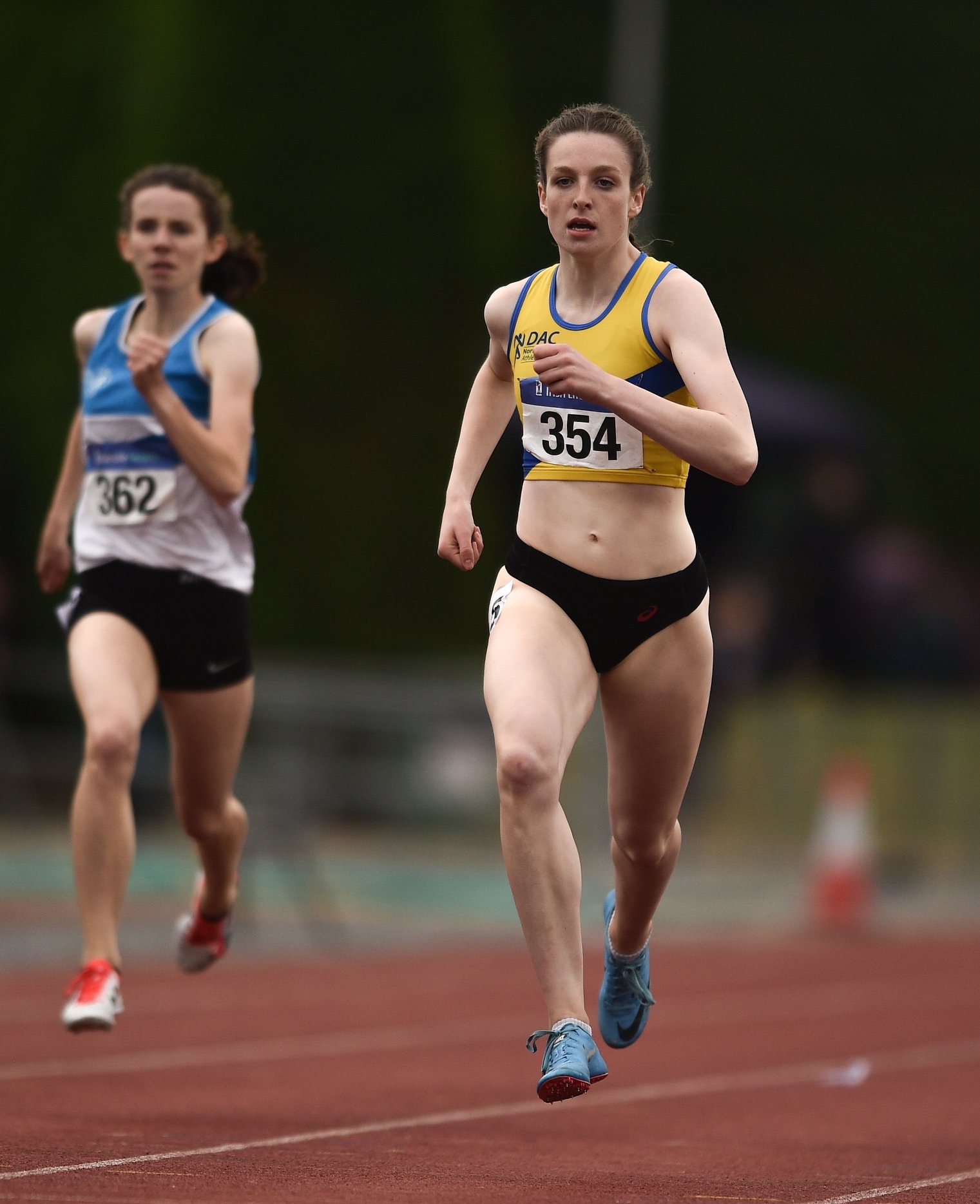 Rachel McCann
After months of reduced track time, and having to make the best of the gravel and grass of Ward Park, Rachel McCann received reward for her commitment and dedication to training with a well deserved medal in the Athletics Ireland Senior 400m on Sunday, an achievement all the more remarkable considering the talented North Down athlete is still only 18 years of age.
At a mostly empty Morton Stadium in Santry, a socially distanced track championship weekend kicked off on Saturday with a comfortable victory for McCann in her 400m heat, a time of 57.04 ensuring a favourable central lane for the final on Sunday.
Twenty four hours later, in more blustery conditions, McCann was amongst the leaders for the majority of her final, Sophie Becker eventually taking the win in 54.06, from Grainne Moynihan (54.22) before the North Down teenager claimed her first senior outdoor medal in 55.81.
Speaking afterwards Rachel's coach, Michael Roberts was understandably proud:-
"I was absolutely delighted with Rachel's bronze in Sunday's final of the Irish National Athletics Championships. To get a podium place while still just 18 is a very big achievement, but not a surprise.
It has been a difficult and challenging six months for all athletes and particularly disappointing for Rachel. Having fallen just before the finish line in the Irish senior indoor championships, missed out on a potential Irish schools title as well as the opportunity to compete at the World junior championships in Kenya, Rachel has shown great determination, discipline and focus to maintain her training at the highest standard over the past few months."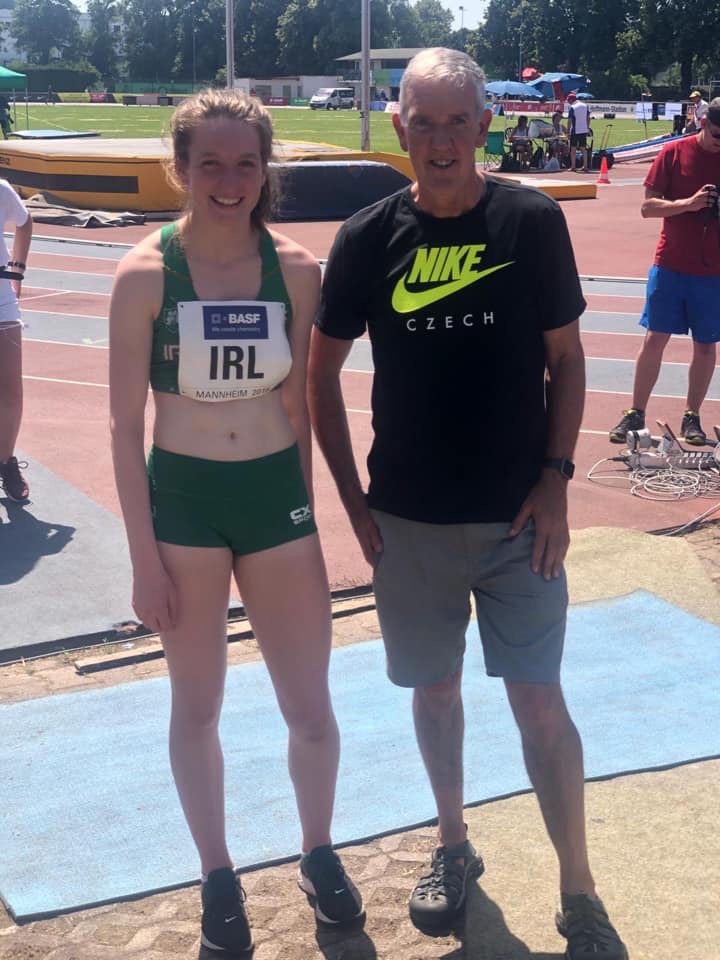 Rachel and her coach, Michael Roberts
Race across the generations in latest round of virtual relays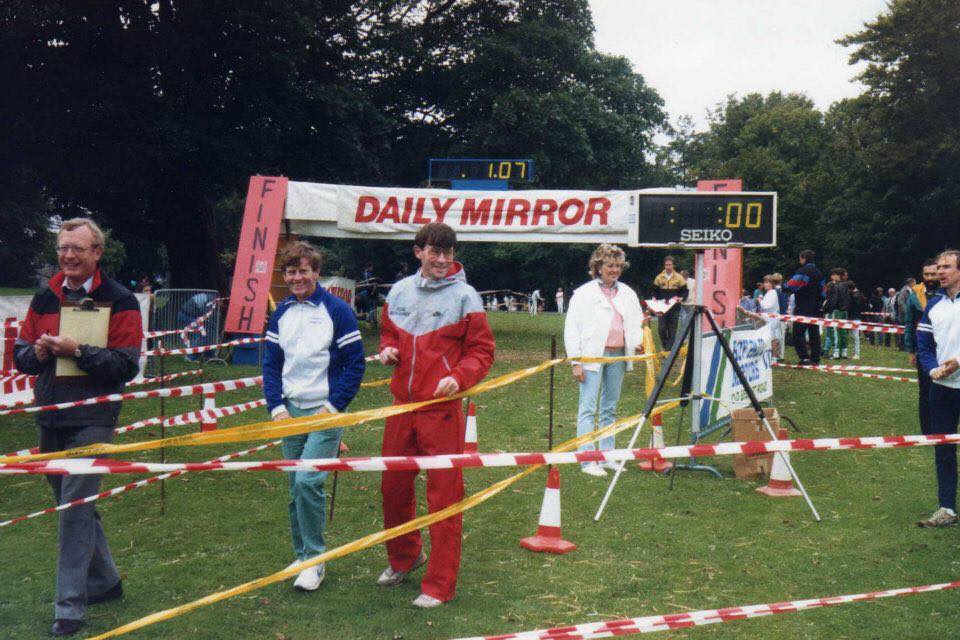 Davie Seaton – A Bangor Classic!
Expertly administered, as ever, by men's captain Steven Donegan, the most recent internal club competition attracted a range of athletes from ten year old rising stars, to masters athletes sixty years their senior, with random teams of three covering as much mileage as possible in twenty, forty and sixty minute time trials.
The usual rules applied, with downhill routes frowned upon, but harnessing a gale force tailwind being written off as pragmatism, and as ever there were a variety of courses, but a common theme – run as far as you can in your allotted time.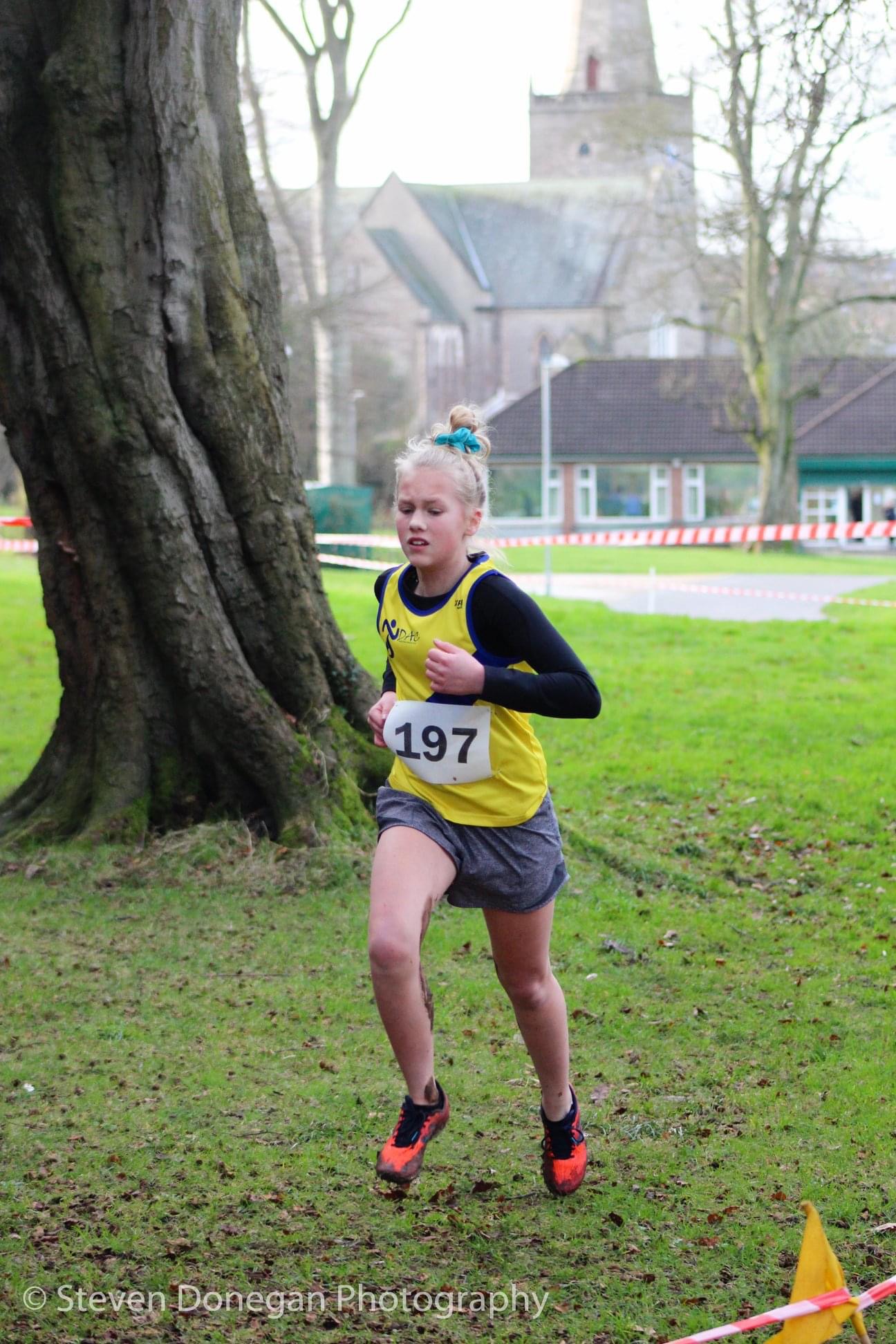 The club's junior members were assigned the twenty minute option in their respective teams, and were very much to the fore, the consistently impressive Mac Eager (3.28 miles) covering the most ground overall, while Aodhan Keag (3.20) and Becka Laffin (3.10) were both in and around the sub twenty mark for 5k after storming efforts.
Chris Moran (6.27 miles) broke through the 10k barrier in leading the forty minute charge, Les Boyd (6.00) ran strongly to show that the same target is well within his sights, while Steve Wise was equally impressive in clocking up 5.97.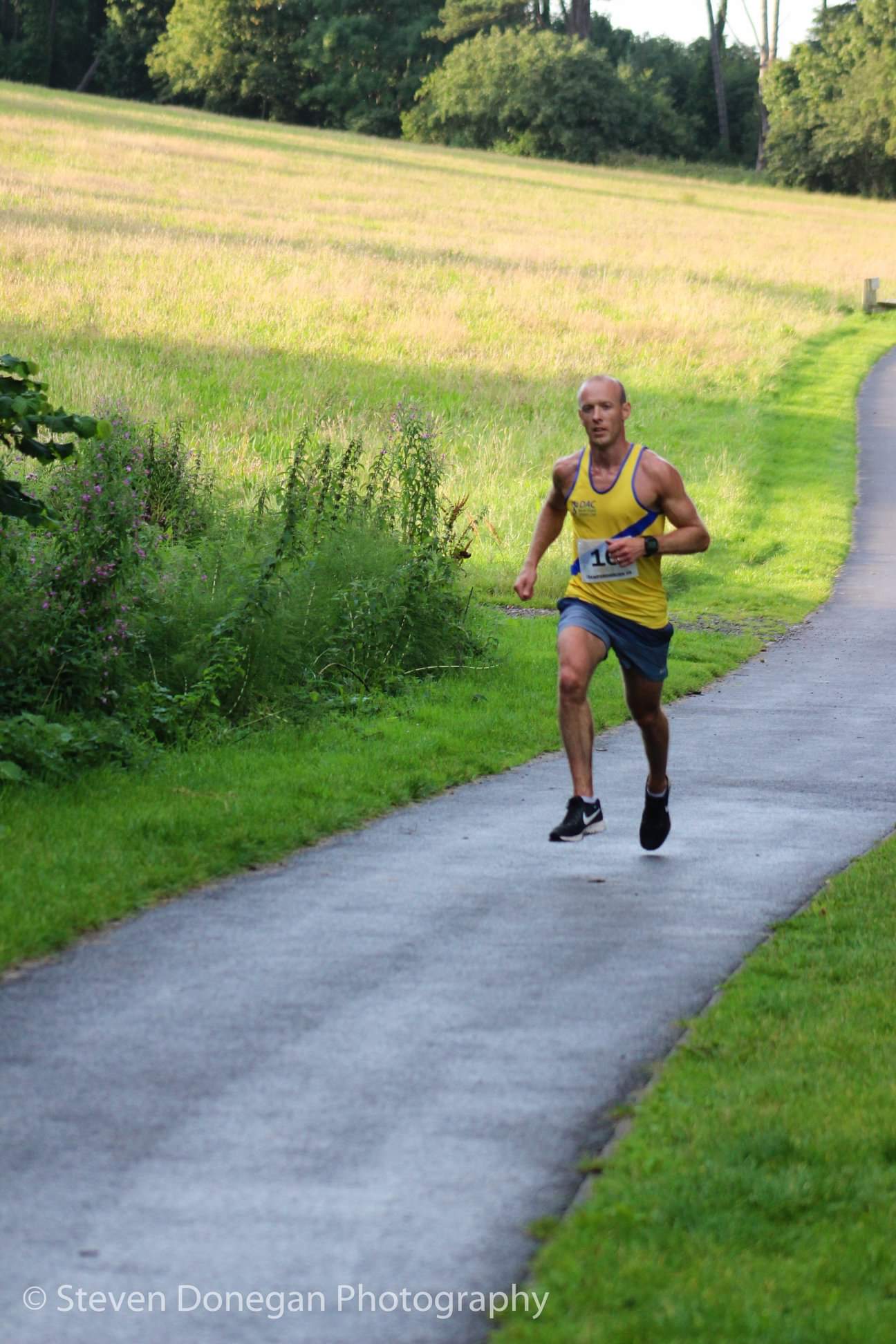 Jamie Budde (10.37 miles) took the honours for most miles individually, and laid the foundations for his team to finish fifth overall, Dale Murray (9.73) and Matty McParland (9.49) must surely have been dizzy having completed approximately thirty five laps of the Ward Park pitches, while Neil O'Driscoll's 9.07 put his team in strong contention, but in the end it all came down to a pair of well matched trios.
Jamie Smyth's 10.07 mile hour aligned with Chris Downey's forty minute 10k put their team in the box seat, but an impressive showing by Simon Boyle (9.15) added to Chris Moran's total left it all up for grabs between the twenty minute athletes – 11 year old Hannah James and three quarter centurion, Davie Seaton. Representing Boyle and Moran, young Hanna piled on the pressure by covering 2.4 miles in her designated time, and while Seaton (Smyth/Downey) was unable to match the young flier, he was able to call on all his experience to limit the damage, clock up 2.33 miles and complete perhaps his greatest moment since making a two piece red tracksuit look fashionable!
Champion Chip Series – Down Royal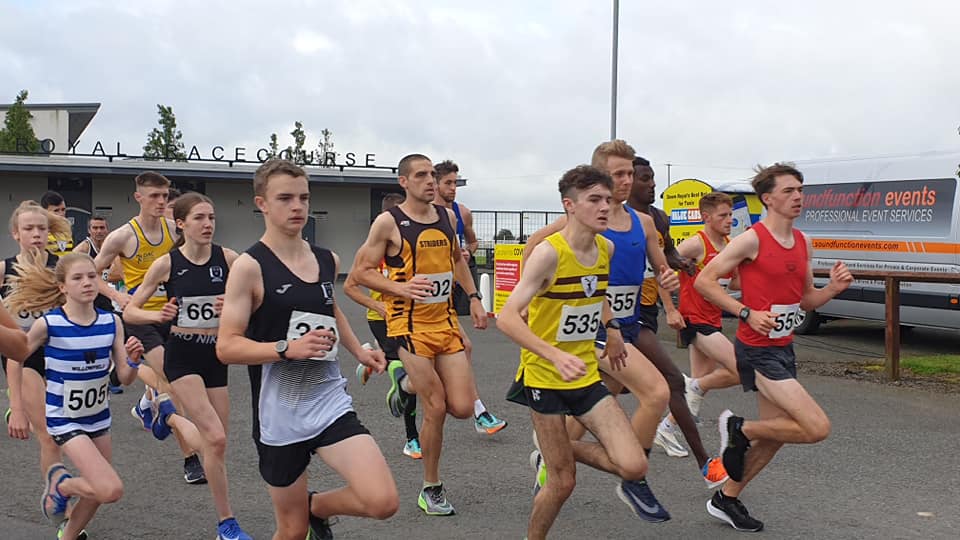 Glen Grant's innovative solution to our current racing restrictions made a return visit to Down Royal Race Course at the weekend, with more high quality racing and a safe environment for our ongoing return to sport.
In humid, windy conditions that made life difficult for athletes, there were still some exceptional performances, not least from masters legend, Tommy Hughes who took part in all three races, recording a scarcely believable collection of times including 16:35 in the 5k, 34:43 (10k) and 1:16:21 in the half!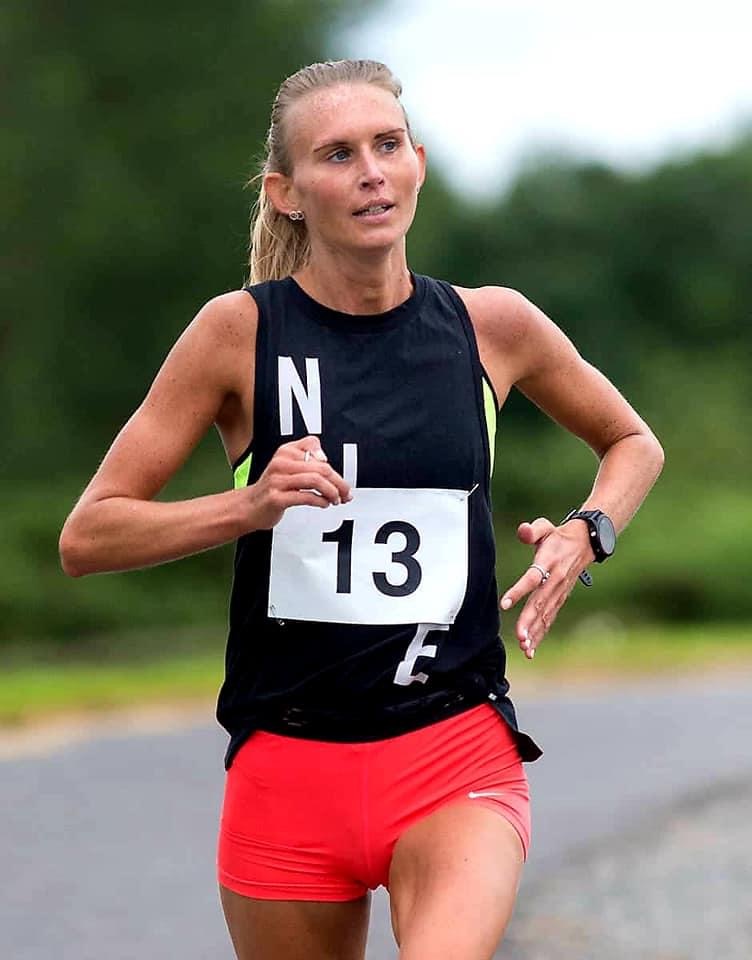 Back amongst the mortals, there was still plenty of high class racing, Andrew Annett (15:03) taking the 5k honours, from Eskander Turki (15:04) and John Craig (15:07), Jessica Craig claimed a comfortable win in the ladies race with a fantastic new PB of 16:29 (17th overall) while Mark Carberry (18th) also set a superb new best of 16:32 and Jack Logan (22nd) was in touching distance of his own with 16:40.
Terry Eakin's age graded score was through the roof again after recording 19:56 (109th), while Clair Quigley just missed out on another sub twenty in an otherwise excellent 20:01 (114th).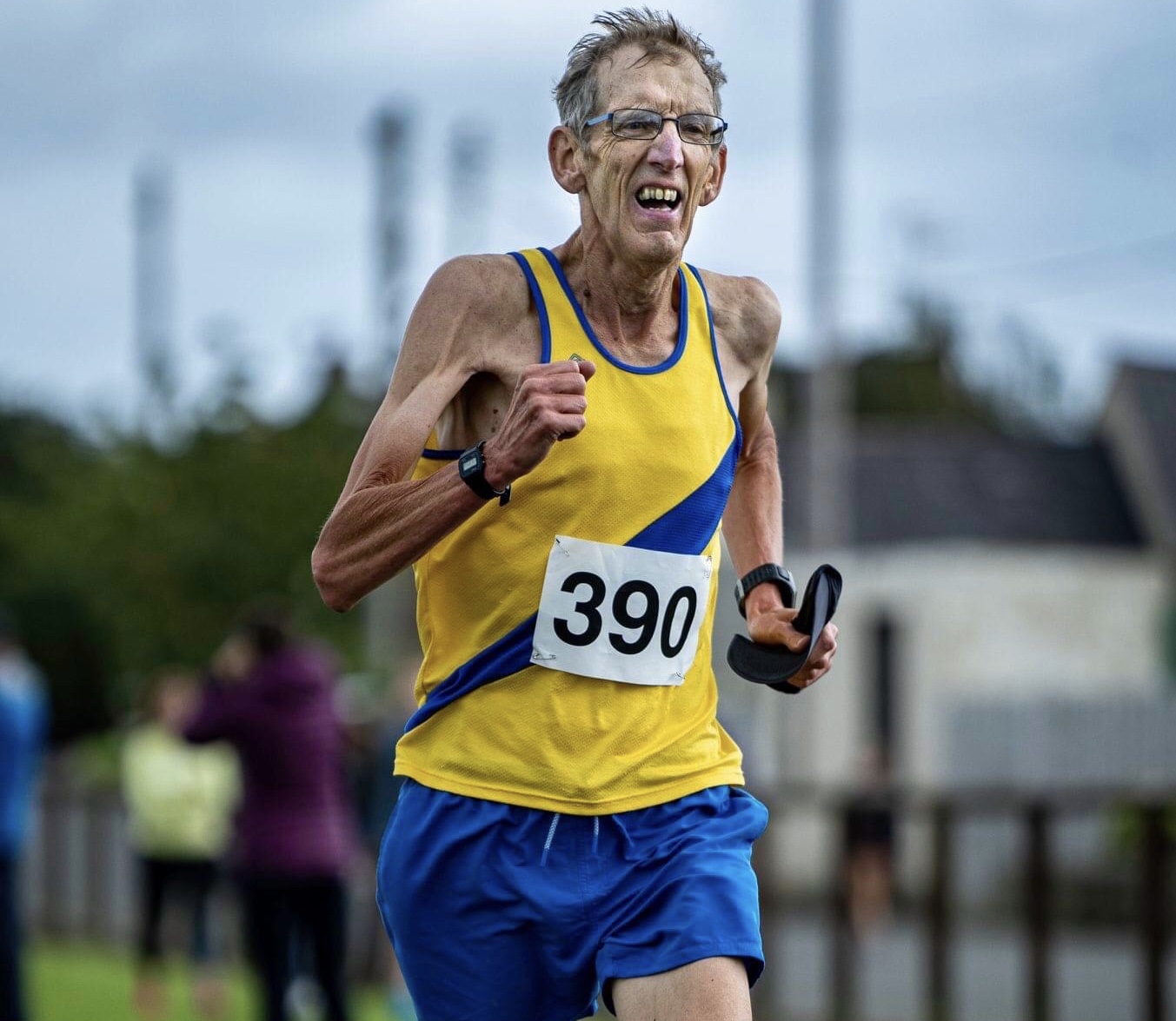 *Photo by Keep Fit Ireland
Despite a speedy 30:17 in claiming the 10k honours, City of Lisburn's Christopher Madden may be slightly disappointed to have missed out on a magical sub thirty, a sentiment perhaps shared by North Down's David Massey (37:42) who once again came within touching of a long held PB, but will know that a third successive sub 38 suggests that it's just a matter of time.
David Stevenson (1:13:06) was the clear winner of the 13.1 mile option, with Pat O'Driscoll the clear tail runner in 2:40:27, not that it will have bothered the inspirational master one bit, as he clocked up his 123rd half marathon with his usual panache. In between times Cliff McCausland registered 1:53:08 for 43rd place and another successful day of racing for the North Down contingent.