Big Dog's Backyard Ultra – World Championships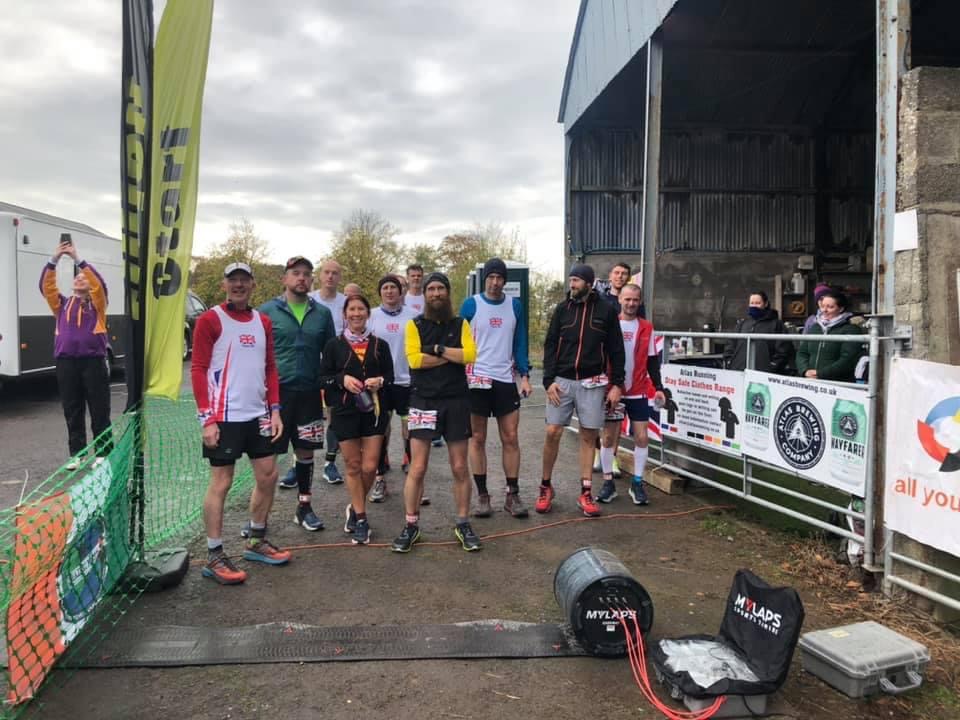 It may sound like an exotic location for a world championship race, but the Florida Manor estate, between Comber and Ballynahinch, required only a minimal amount of travel for the U.K. and Irish teams this past weekend, allowing them to toe the line in one of the twenty events running simultaneously around our travel restricted world.
Organised globally by Garry 'Lazarus Lake' Cantrell (of the infamous Barkley Marathon) each lap of 'Big Dog's Yard' was required to measure exactly 4.167 miles in each of the various worldwide locations, with teams of fifteen lining out in countries as diverse as India, Australia, Japan and the USA. A global start time was coordinated from the American HQ and resulted in the combined U.K. and Ireland event setting off thirty athletes at noon on Saturday, with North Down representation in both teams by way of Peter Swann and Seán Nickell.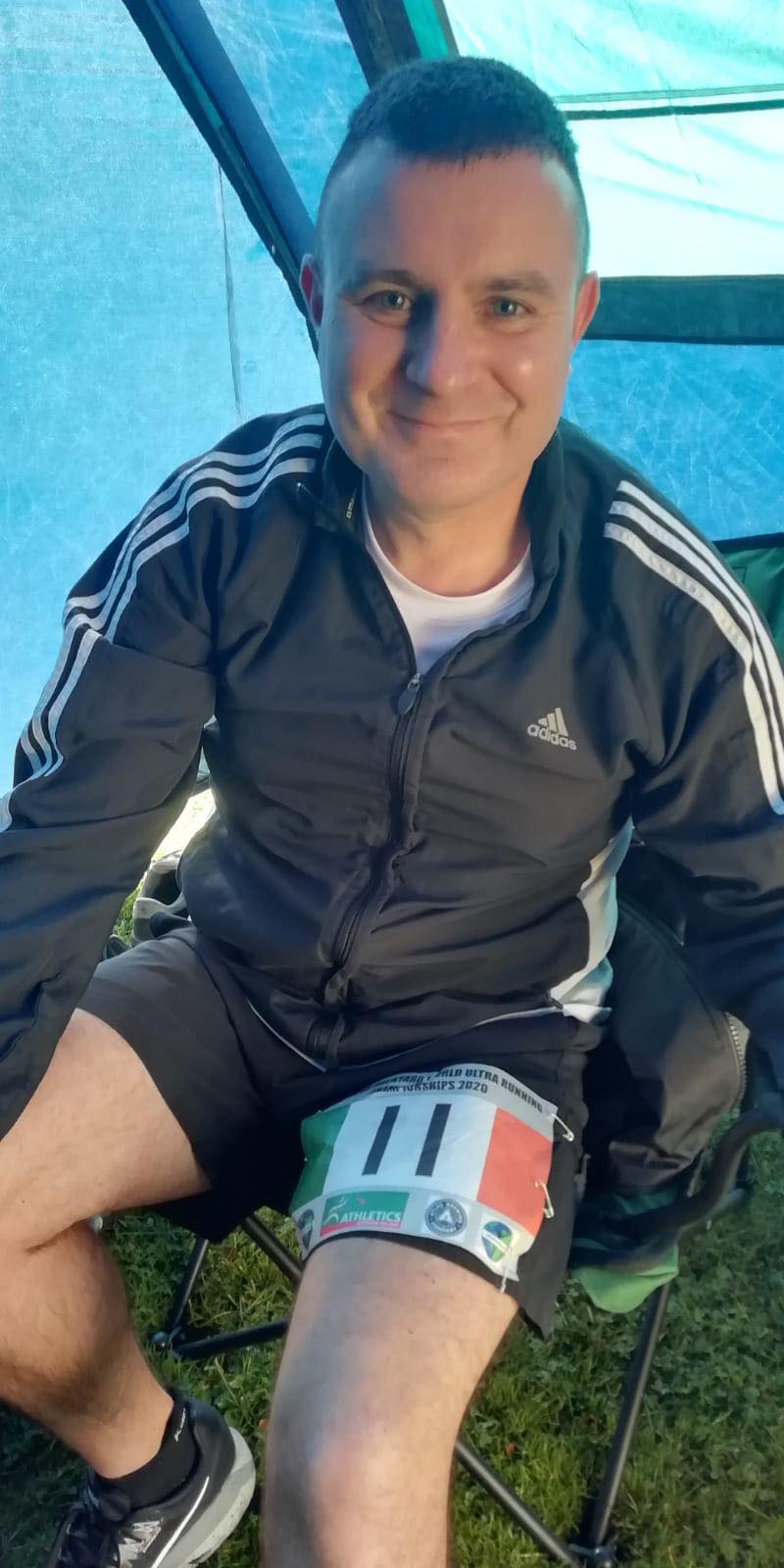 On a cold, and at times wet, autumnal day the North Down club mates began to rack up the miles, the top of each hour signalling the start of another four miles around the mixed terrain circuit, with each athlete fighting their own individual battle, as well as contributing towards a team total for the global leaderboard. After a long and lonely evening, and as daylight returned on Sunday, the target many had in mind would have been to break the 24 hour barrier, and shortly after that the 100 mile mark, both men achieving their goal at the end of the 24th lap on the second afternoon. For good measure, Peter added another couple of 'yards' to the Team Ireland total, before calling it a day on a mammoth 108.5 miles, and while Seán pushed on to an astounding 125 miles (adding 30 yards to the U.K. total) it was Peter's team that took the local bragging rights with 444 completed 'yards' placing Ireland 9th on the leaderboard (Team U.K. occupying 12th with 402 yards). For the record, the local event was won by Ed McGroarty (42 laps/ 175 miles), but as of noon on Monday (the 48 hour mark) five teams were still in the competition, Belgium leading the way with 517 laps and three runners still out, from Canada (492 laps/ no runners left) and the USA (472 laps/ five athletes still active). The race continues
North Down Virtual parkrun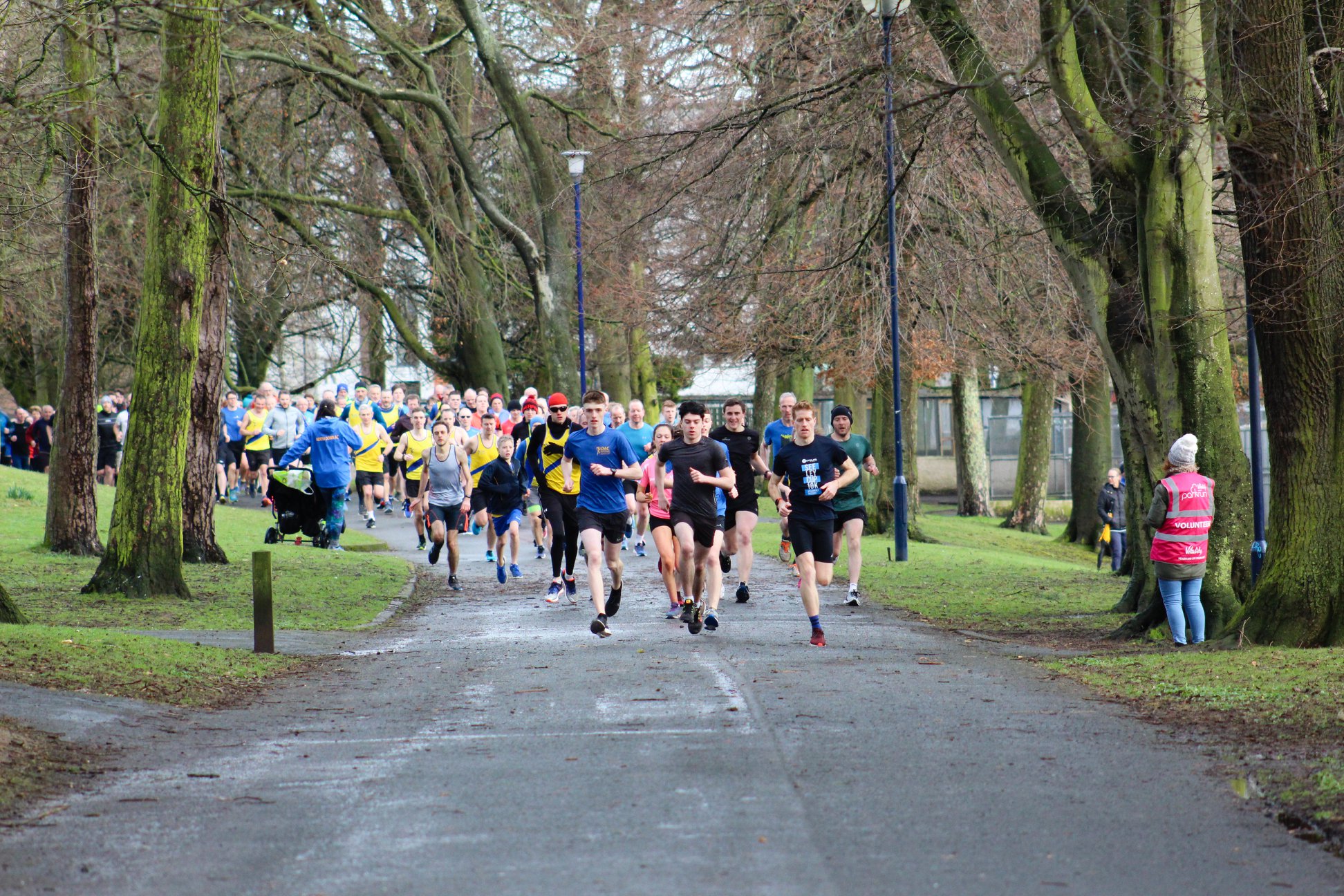 Bangor parkrun – 14th March 2020
The most recent round of the North Down virtual series attracted sixty three club members, as Captain Donegan's motivational initiative continues to provide a safe and enjoyable outlet for running during these uncertain times. The latest internal club race challenged competitors to complete the Bangor parkrun course at a time of their choosing, during an eight day period, with COVID protocols to the fore, but fun and a healthy dose of competition the overall objective.
For many it was an opportunity to test their fitness around a Ward Park route which last hosted an organised 5k event on 14th March, when North Down members facilitated a event takeover oblivious to the fact that their weekly routine was about to put on ice, with a return date still to be determined.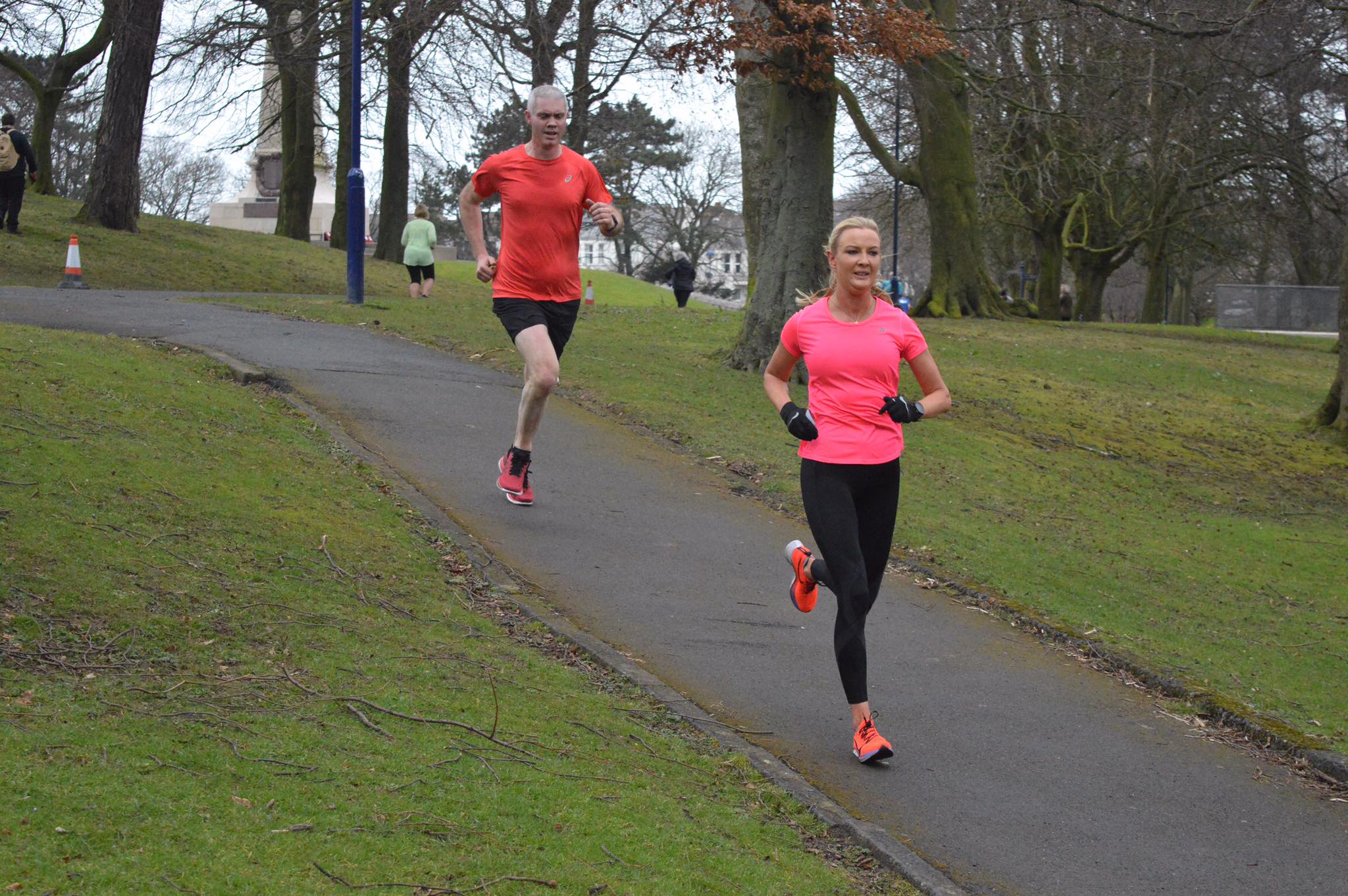 Clearly the ongoing efforts of the club captains and coaches have helped members to not only maintain fitness levels, but push on to new heights, as evidenced by both the male and female honours being claimed in personal best times. Jamie Smyth (16:49) was fastest overall, taking fifteen seconds off his course PB, in a time that would have placed him equal sixth on the all time Bangor rankings. Fiona McQuillan (19:17) was first lady, taking three seconds off her previous best and recording an impressive age grade of 78.44%, while Steve Wise posted the highest overall age grade (81.31%), dipping under twenty minutes with a time of 19:54.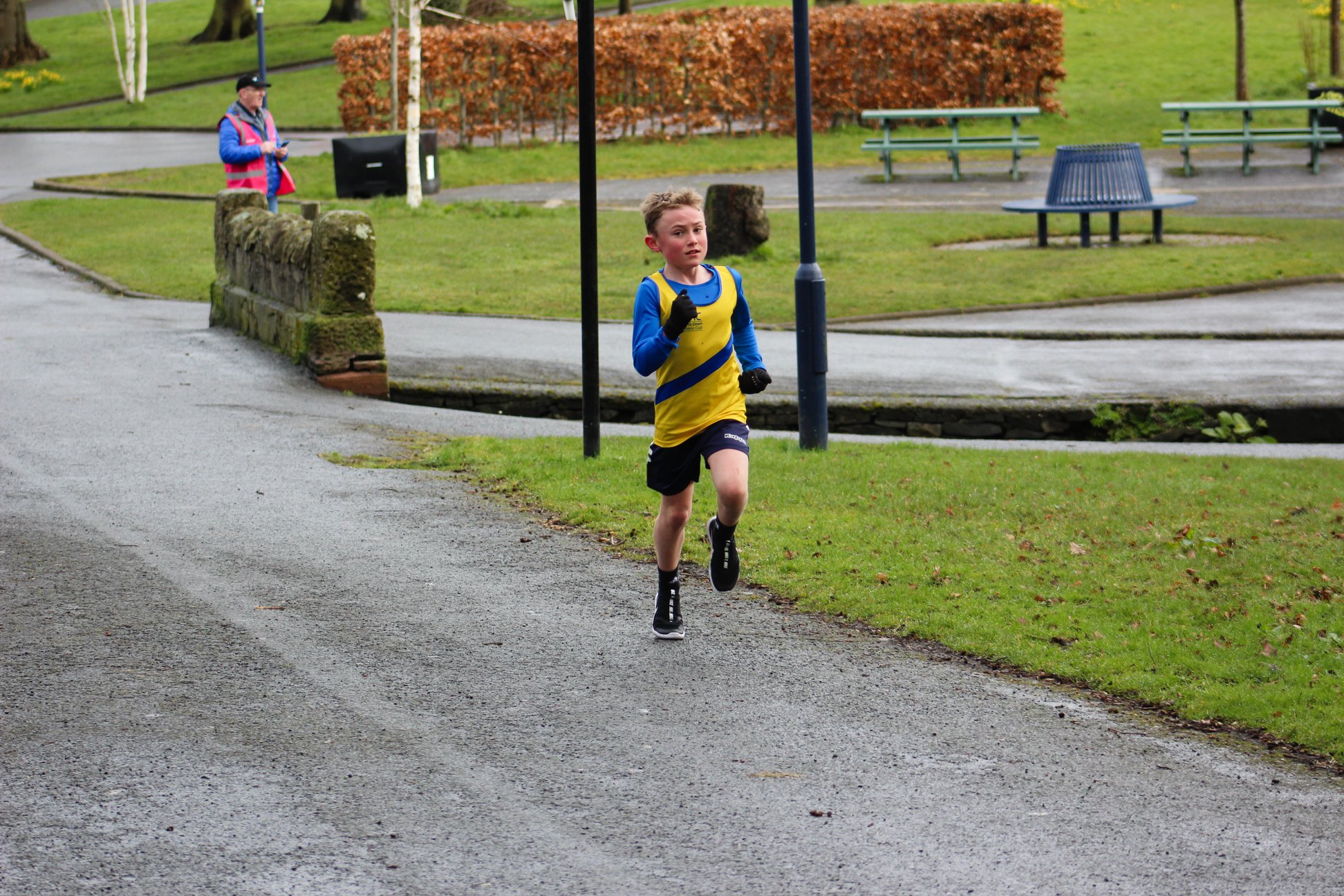 Neil O'Driscoll (19:02), Les Boyd (19:12) and Lindsay Doulton (20:39) all took huge chunks out of their Bangor bests, Andrew Nicholson (19:27) and Susan Black (22:31) were also in flying form, while the junior section also reaped the benefits of consistent training with fantastic efforts across the board. Isaac Dunne led them home in a tremendous new best of 19:10, followed by excellent solo runs from Bailey Duncan (20:39), Holly Blease (21:59), Coco Smith (24:55) and James Blease (25:16) with a host of parkrun PB's to be expected when the event finally returns.