NI & Ulster U12 Age Group Championships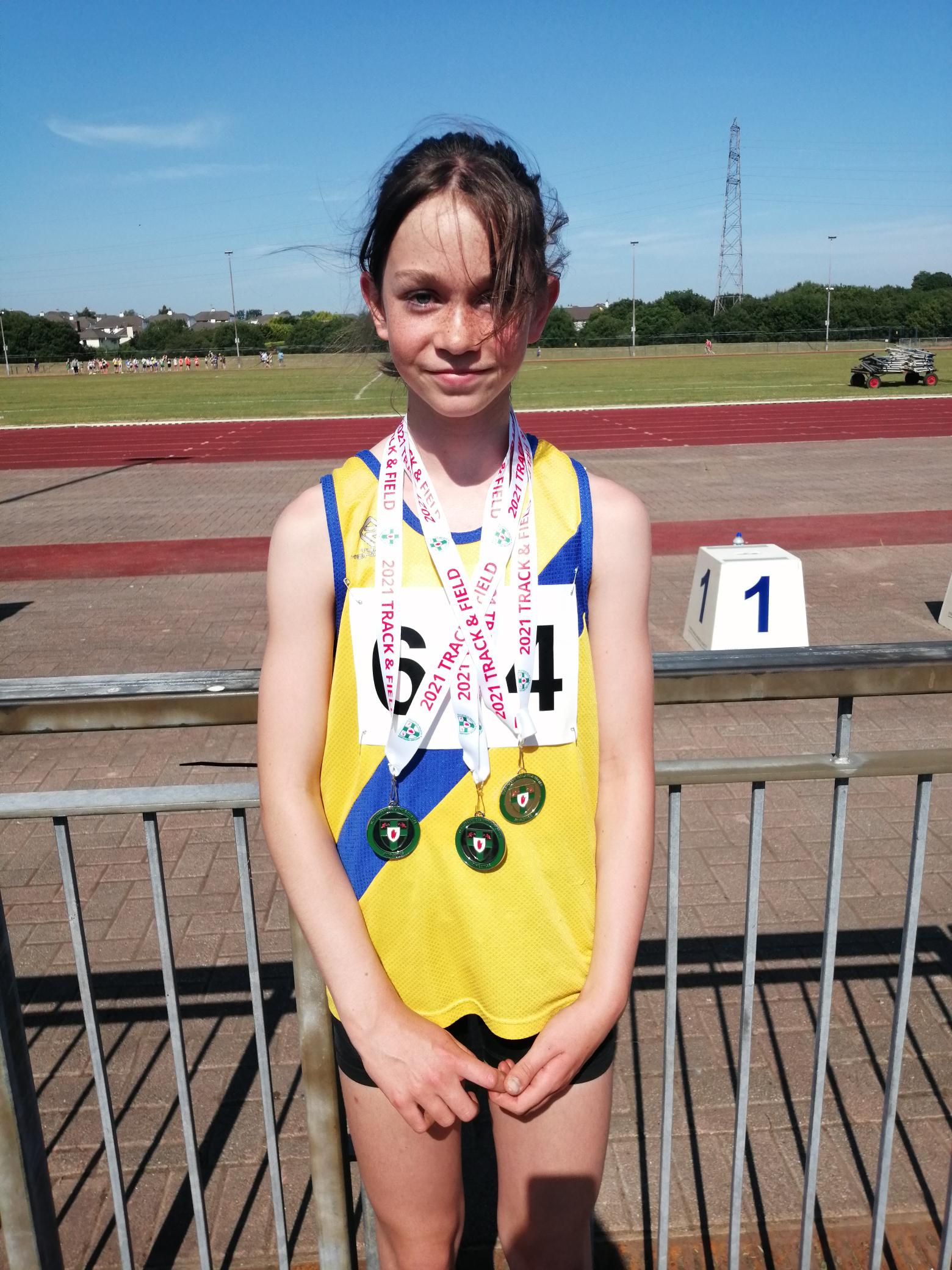 All medal hopes were pinned on Caoimhe Fenlon for the U12 championships at the weekend, but with two older sisters as previous title holders, the young North Down athlete made the trip to Londonderry with confidence, and duly delivered on her potential.
A best effort of 3.72m in the long jump was only 2 centimetres off a PB, and delivered a silver medal to get the day off to a great start. Another silver followed in the shot put, with a furthest throw of 6.53m, before a well deserved gold in the high jump, a best clearance of 1.15m (and an identical countback record) resulting in a share of the title with her nearest rival.
NI Club League
Another scorching hot day at the Mary Peters Track and another host of great performances from the North Down juniors, with many in action across several events.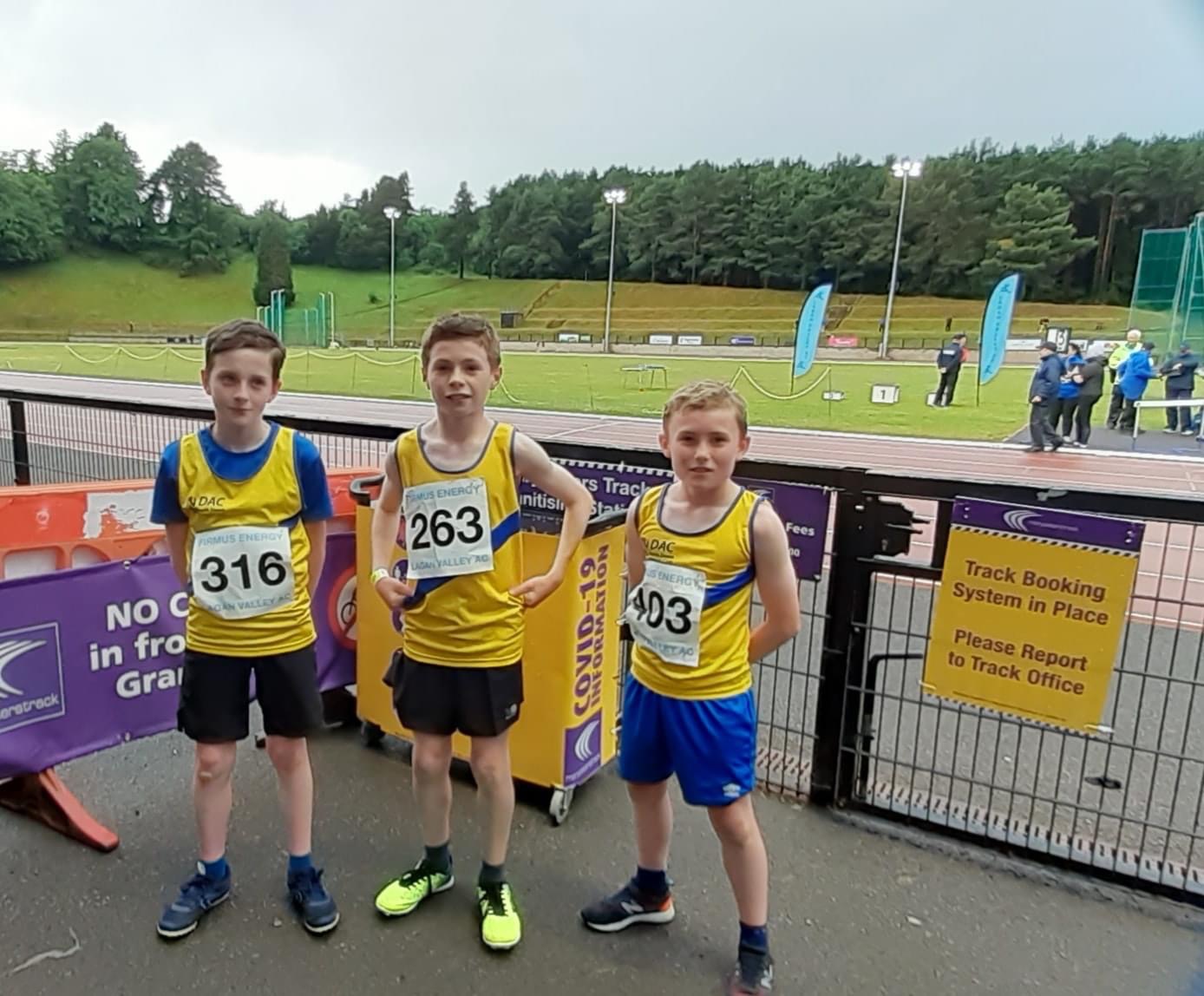 U13 Boys
Thomas Barnett got them off and running with 31.69 seconds in the U13 200m 'A' race, Ethan Constable recording 31.91 in the 'B' event. Constable then took on the high jump and cleared 1.20m, the same height as Ben Love, while Isaac Dunne (5:15.36) and Bailey Duncan (5:25.18) recorded second place finishes in the 1500m 'A' and 'B' races respectively. Ben Love was third in the shot put with a best effort of 4.37m and completed a busy day with a throw of 8.87m in the javelin (3rd 'B' event), while Conor McClements was third in javelin 'A' category (11.79m) and runner up in the shot put B event with 4.28m.
U13 Girls
Isabella Moraghan (24.54) was fifth in the 150m, Anna Todd ran 24.68 in the 'B' race, while Erin Playfair (2:47.19) was fourth in the 800m. Olivia McMullan was best of the long jumpers in 3.86m, Isabella Moraghan posted a best effort of 2.68m, and later returned to throw 9.43m (2nd) in the discus.
U15 Boys
Ryan Hamilton (13.12) and Daniel Constable (13.39) both claimed second position in their respective 'A' and 'B' 100m races, Jamie Armstrong (46.17) and Aodhan Keag (49.32) recorded strong efforts in the 300m, while Seb Holley (2:16.08/1st) took the honours in the 800m 'A' race, with Oliver Playfair (2:25.44) first across the line in the 'B' event. On a successful day out, Holley also competed in the 80m hurdles (14.79/3rd) and the discus (24.59m/1st), with his brother, JJ, claiming second in the discus (18.18m), an event which also featured Finn Moraghan (17.68m).
U15 Girls
Zara Steele (13.98) and Anna Moran (15.59) took on the 100m, the latter returning to claim third (3.62m) in a long jump contest which also featured Jessica Braniff (3.42m). Tabitha Moran posted a best effort of 7.45m to finish second in the shot put, while Hannah Lawden went one better in the javelin, her throw of 26.53m taking a comfortable victory in an event which also featured Anna Moran (13.72). Lauren Cheatley (5:22.14) was second in the 1500m 'B' race and Rebecca Laffin fourth in the 'A' with a time of 5:06.16.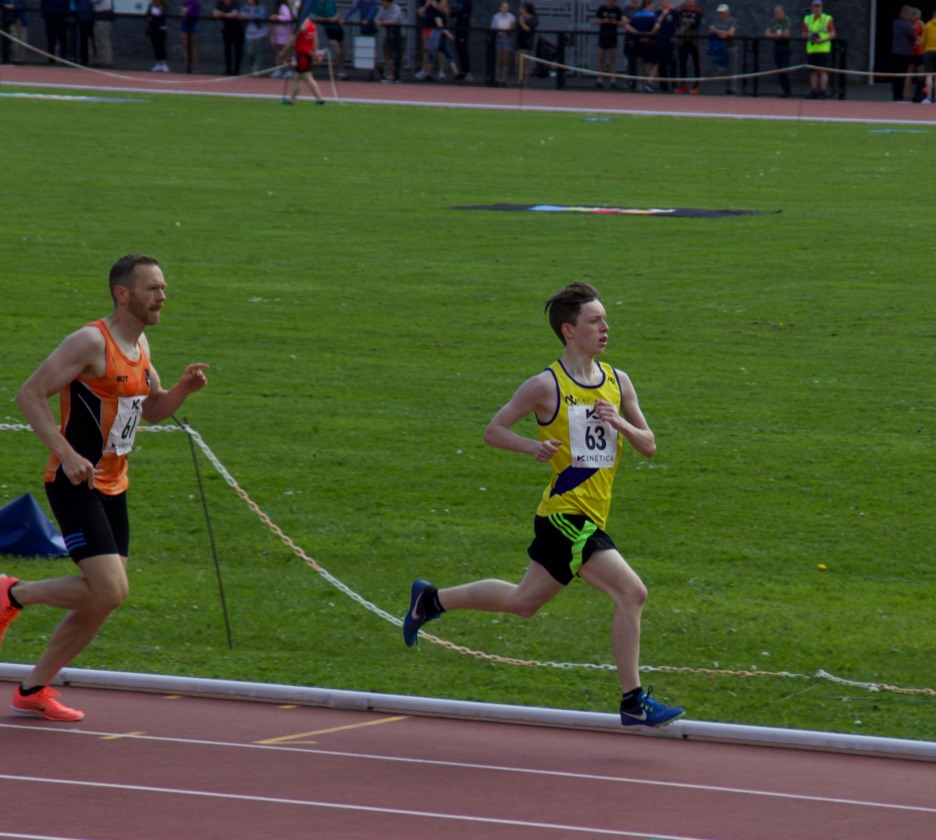 U17 Boys
Jamie Moffat (12.12) was third in the opening 100m, with Frazer Fulton (13.10) second in the 'B' race. Andrew Brown (1:00.04) just missed out on a 'sub 60' in the 400m, while Ryan Lynas (4:45.34) claimed a brand new PB in the 1500m. Frazer Fulton was second in the high jump with a best clearance of 1.55m, an event in which Andrew Brown cleared 1.40m. Charlie Lawden threw 23.06m in the discus, Calum Spain taking the win with a best throw of 29.06m, before returning to post a best effort of 20.22m in the hammer.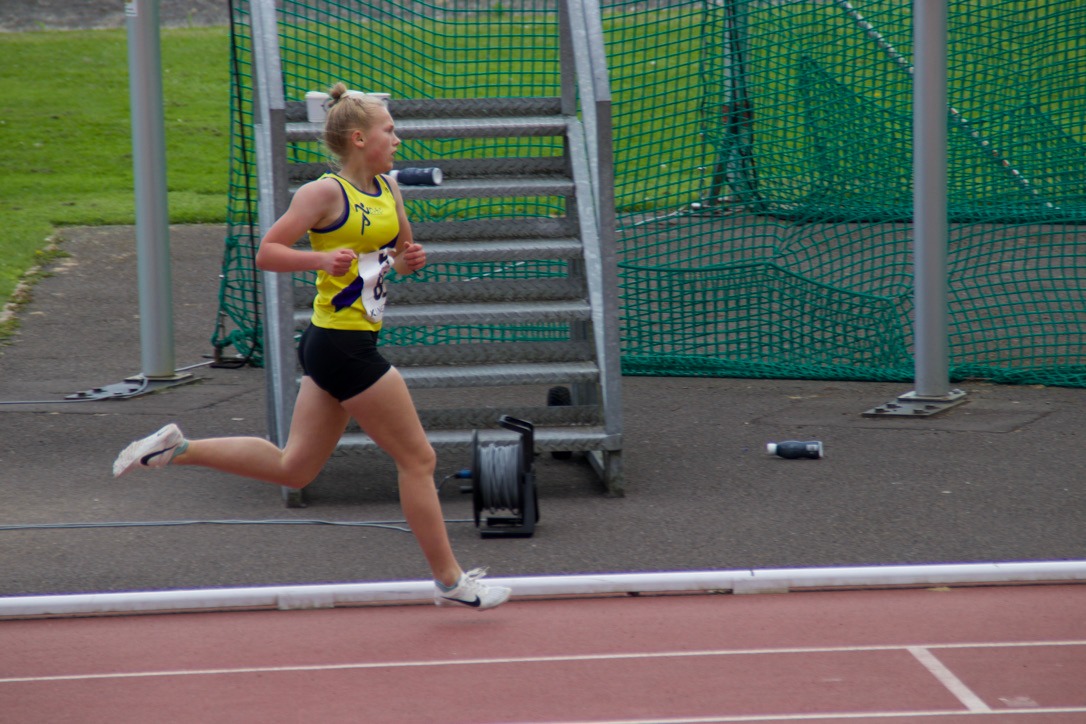 U17 Girls
Morgan Wilson (31.25) was fourth in 200m, with Stephanie Bell (31.45) second in the 'B' race, Lucy Cheatley (2:28.04) was second in the 800m 'A' race, while Mac Eager posted a new 800m best of 2:32.60 in the 'B' event. Morgan Wilson (4.19m) was third in a long jump competition, in which Stephanie Bell recorded 3.91m, Wilson going on to register a comfortable victory in the javelin, with a best throw of 29.11m, while Niamh Fenlon brought a busy day to a close, 10.56m good enough for the shot put honours.