Whilst Runher took centre stage there was plenty of club interest in events around the country and further afield.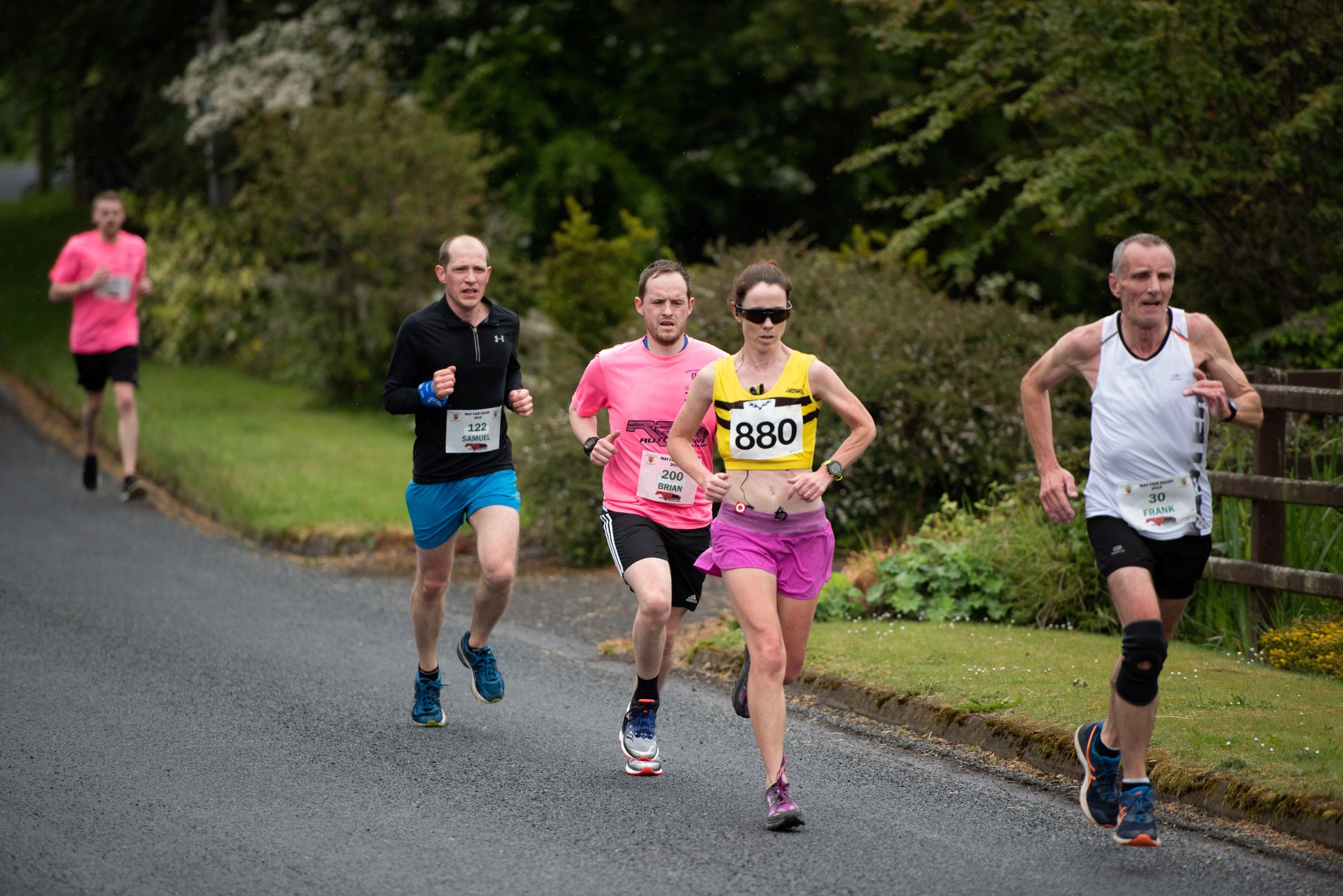 Having spent much of the winter season running tough trails in the Sperrin Harriers Winter Series, Frankie Rea must have considered the flat tarmac of Ballyclare to be a treat, his time of 43:19 good enough for 2nd in age category at the Mayfair 10k.
Ballyclare Mayfair 10k Results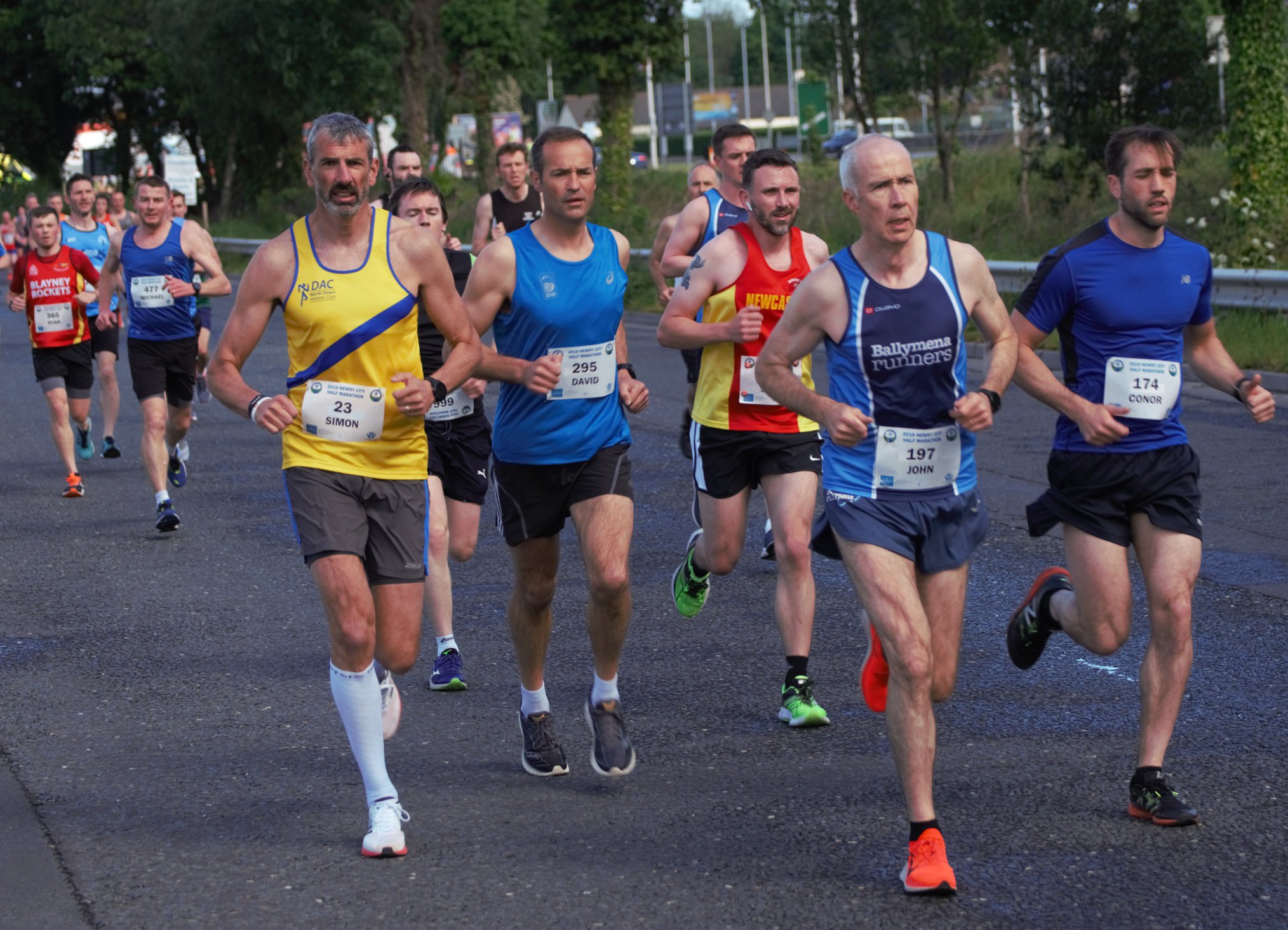 At the Newry Half Marathon, 59 year old Tommy Hughes took the honours in an incredible age world record of 1:11.57, with North Down's Simon Boyle (1:30.53) a creditable 5th in age category and Catherine Roberts (1:31.16) an impressive 4th lady overall.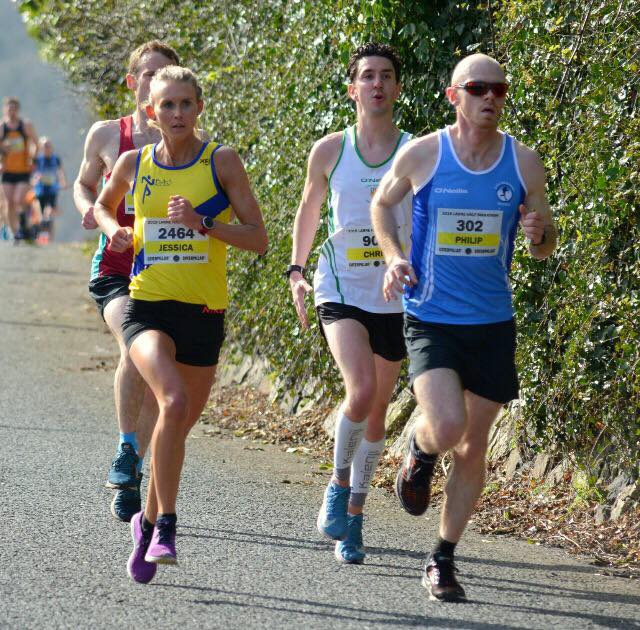 The trip to Manchester was certainly worth it for Rachel Gibson as she returned from the British Milers event with a brand new 1500m personal best of 4:25.34 (2nd in heat), whilst for Jessica Craig a clocking 36:17 at the iconic London 10000 represented a fine days work.
British Milers Club – Manchester Results