After a two year hiatus, the Ards Half returned on a scorching hot Friday evening, with fifteen club members amongst nearly five hundred assembled athletes.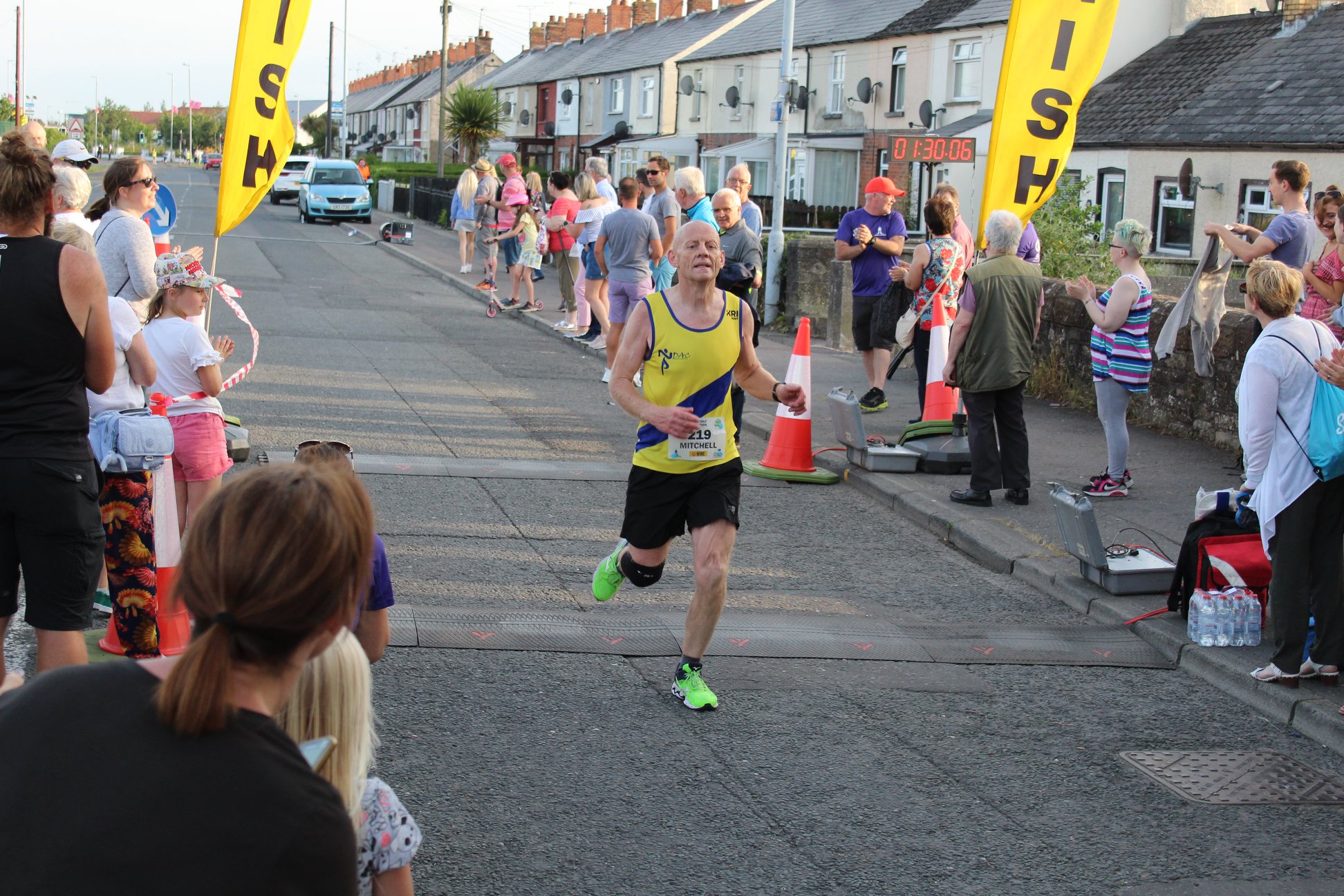 Having dipped under forty minutes at the recent Comber 10k, Mitchell Brown was on the Pb trail again, running perfectly even splits to dip under ninety minutes for the first time, posting 1:29:58 for 22nd place. Gerry O'Boyle was third in age category, placing 54th in 1:38:37, whilst Alan Massey was 65th in 1:40:35. Frankie Rea (1:43:04/79th) and Keith Gilmore (1:43:08/80th) crossed the line in quick succession, as did Simon Boyle (1:43:27/83rd) and Robert Eadie (1:43:33/84th), all of them claiming a much sought after 'Top 100' medal, whilst Valerie MacDonough (1:44:44/93rd) achieved the same feat and also claimed a well deserved age category win.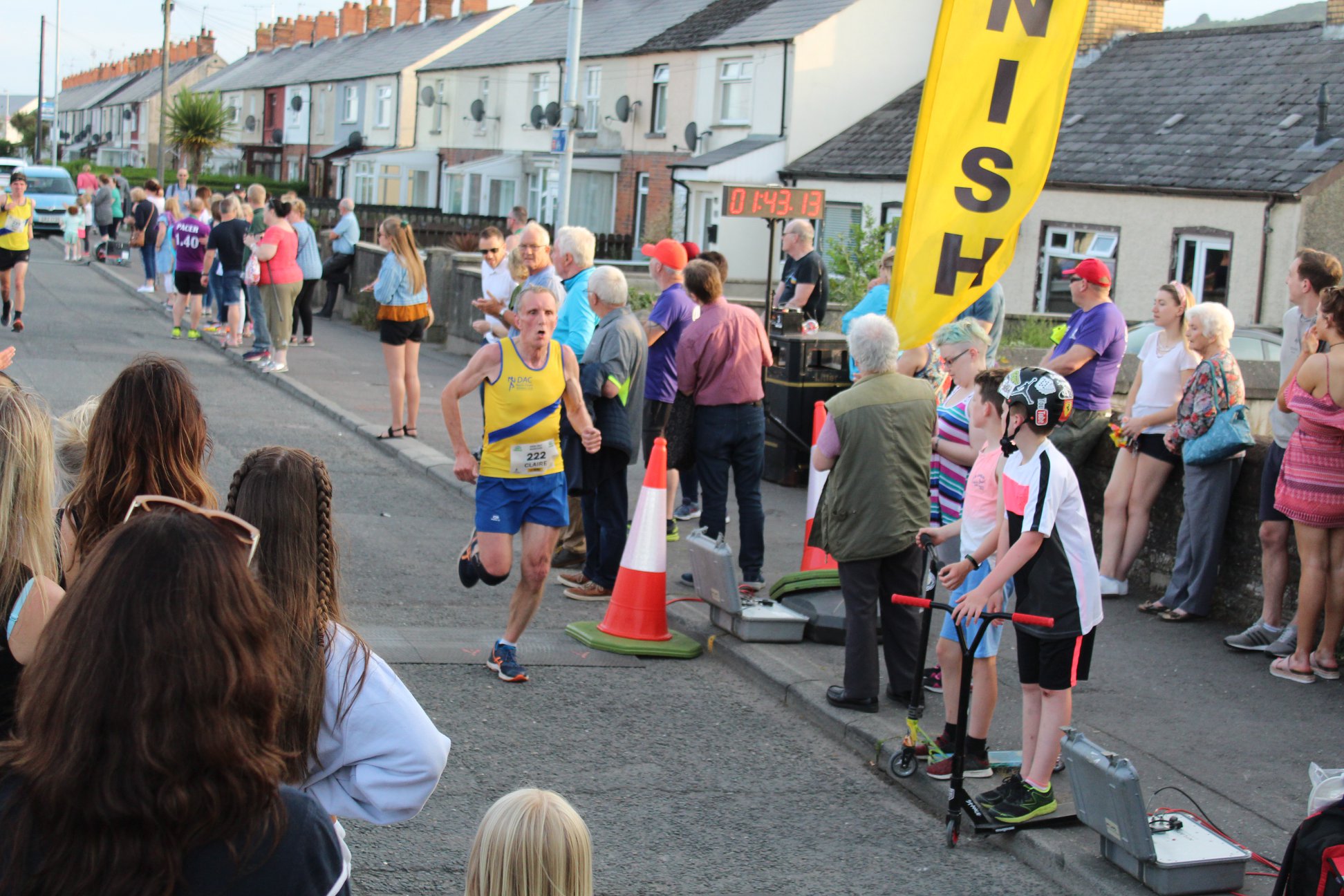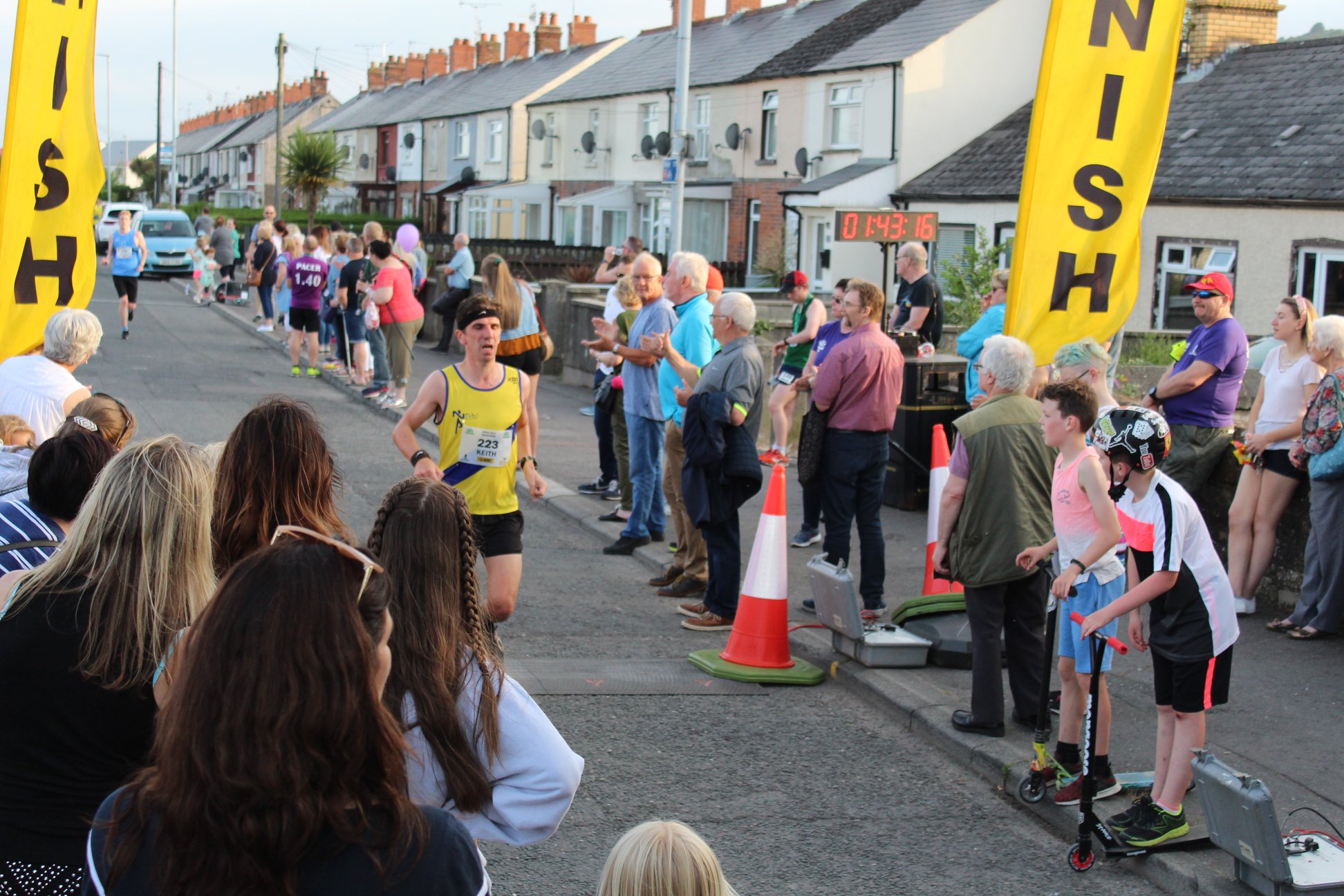 Catherine Roberts (1:47:25) was feeling a little under the weather, but still had enough determination to grind out 2nd place in age category, whilst Zara Fulton ran a beautifully even paced 1:52:43 and Cliff McCausland maintained his habit of being in constant motion, whilst clocking 1:54:07.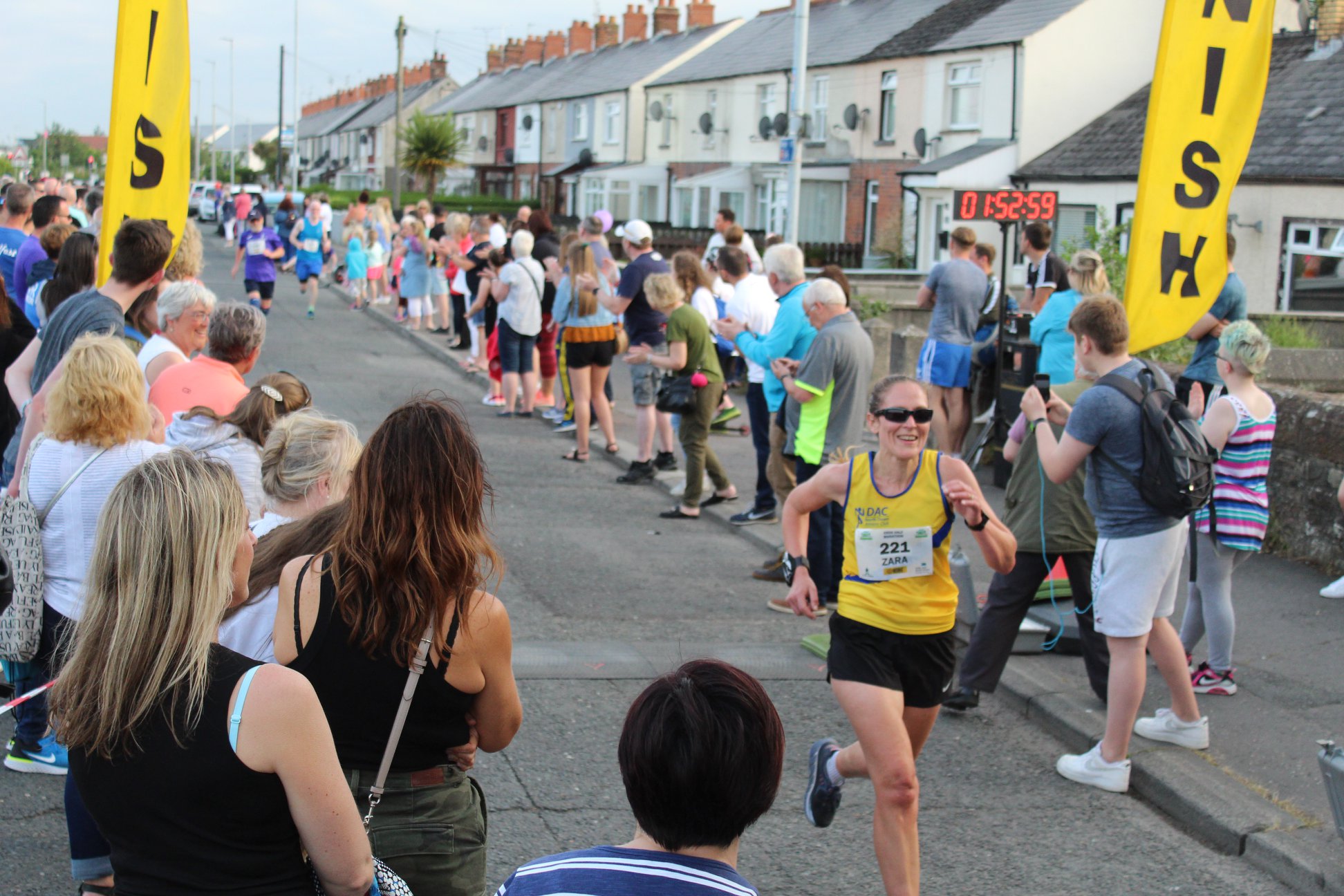 Nicola Ingram (2:00:25) was just above the two hour mark, while Philippa Watson returned in 2:04:19 and Donald Smith (2:07:26), before Noreen McCausland rounded out club representation in 2:32:35 on a night when host club, Scrabo Striders take credit for well organised race and generous hospitality.