Titanic Quarter 10k Road Race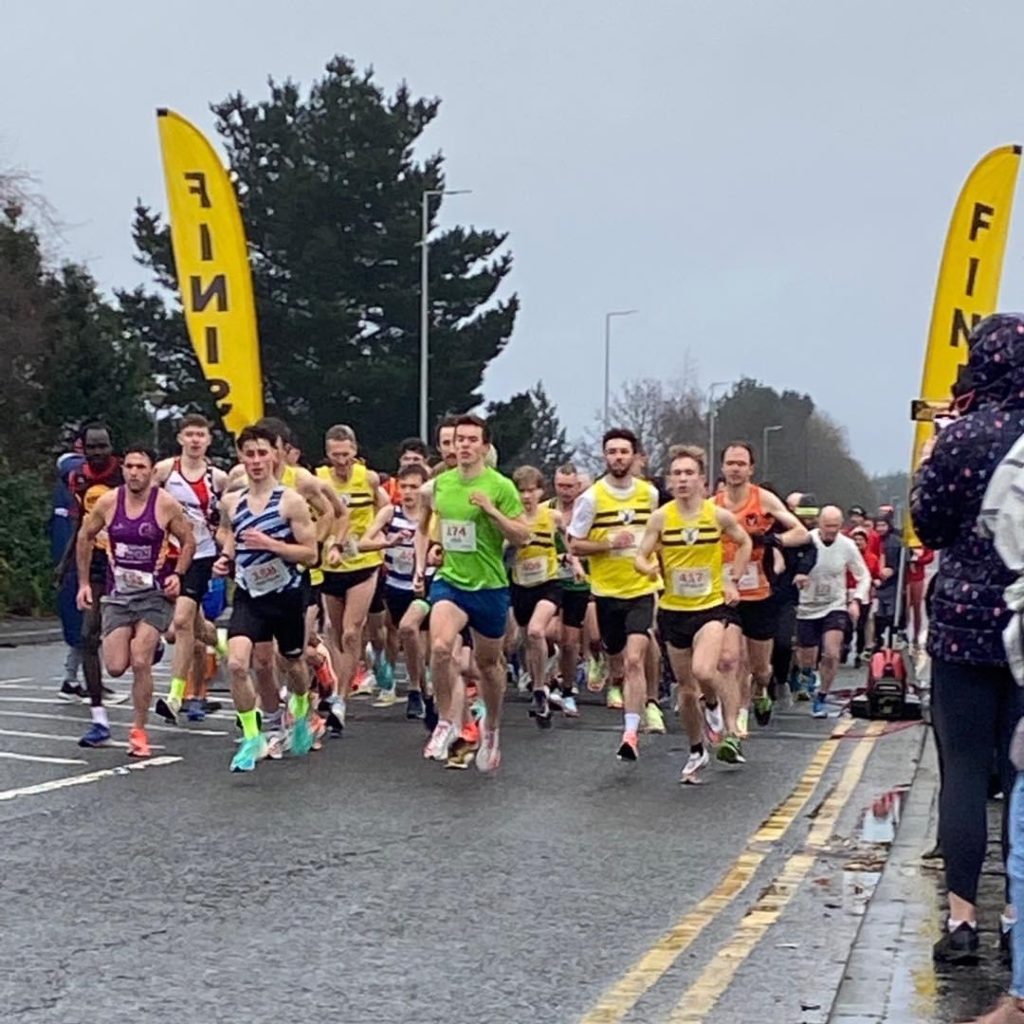 A wet and windy Boxing Day morning provided a perfect excuse for most club members to take it easy and get their feet up, but didn't deter the almost 300 athletes who showed up to the harbour estate, hoping that the wind would ease off sufficiently to take advantage of a flat and fast course.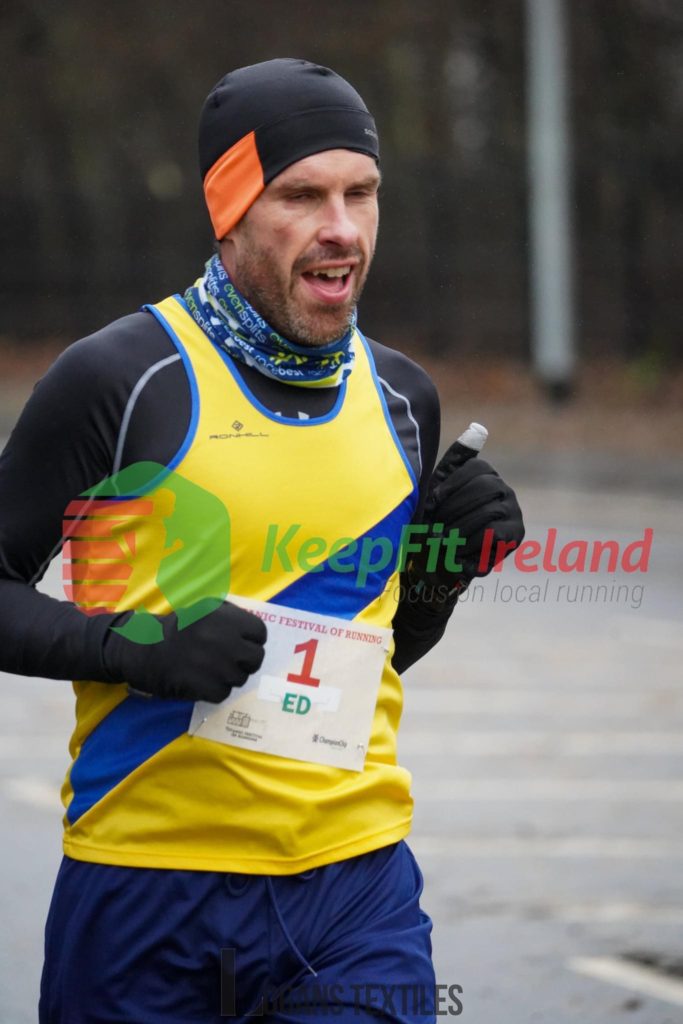 At the front of the 10k race there was pace in abundance, Ben Branagh (29:39) taking the win from Stephen Scullion (29:56) and Eskander Turki (30:00), while throughout the field athletes appeared to make light of the conditions, not least Simon Seaton, who recorded his fastest 10k in many years, with a time of 36:45 (17th overall). Ed Mezzetti (40:45) squeezed in another fine effort during his Christmas visit, whilst injury could not prevent the effervescent Pat O'Driscoll from crossing in 1:13:47, we hope its nothing too serious and wish him well for the recovery.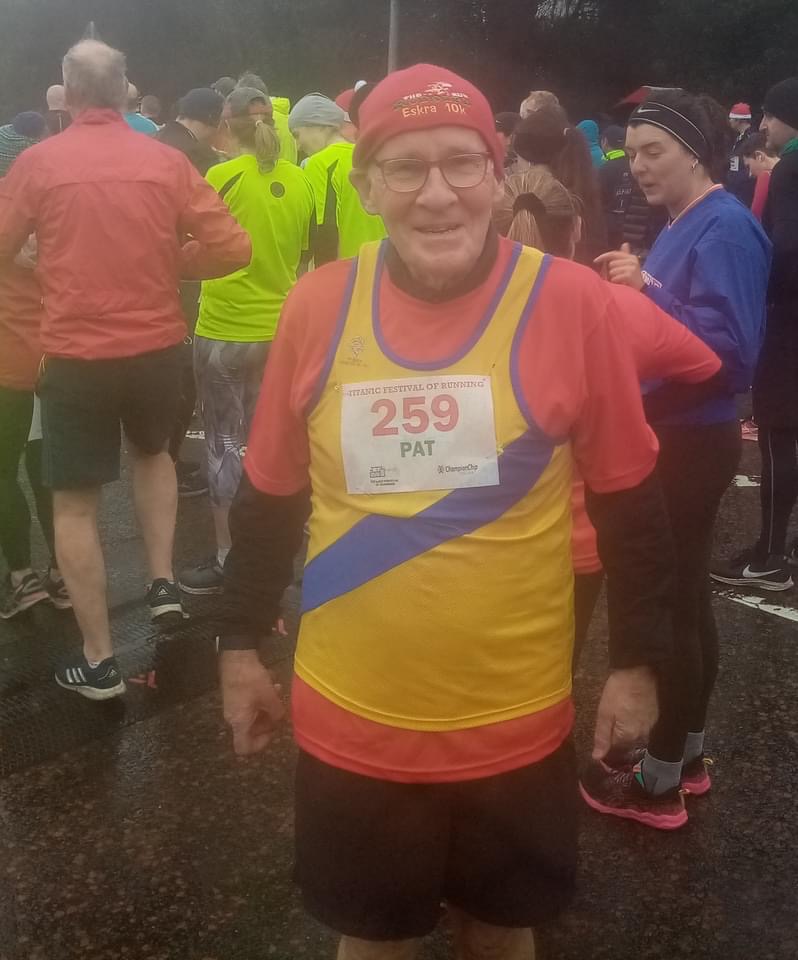 Hawtin Shield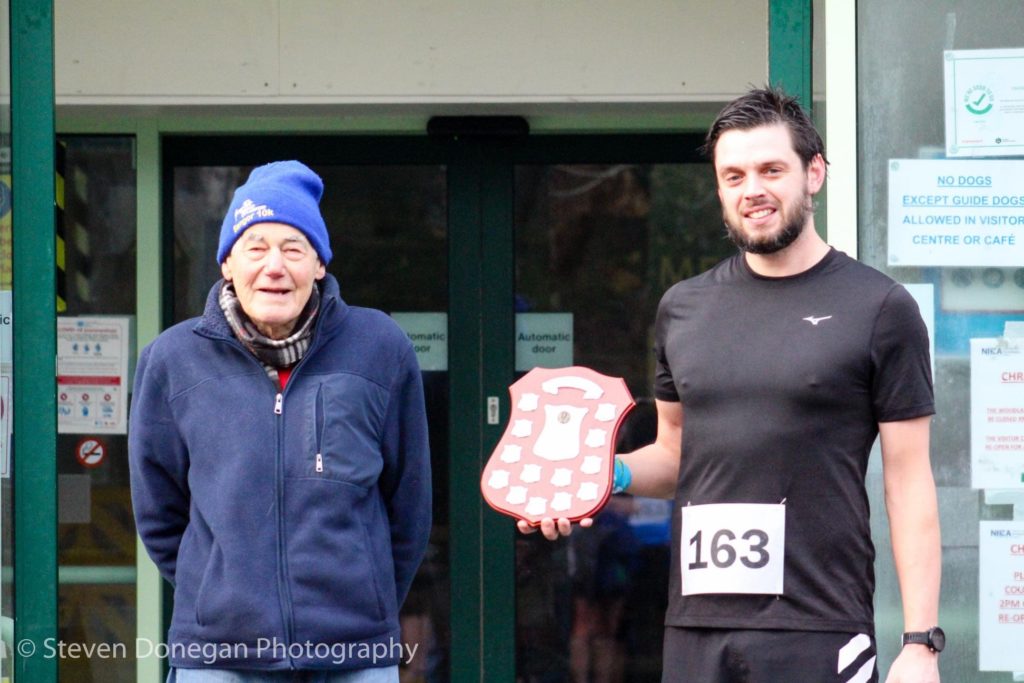 The club's annual Christmas handicap race returned for another 5k jaunt around Crawfordsburn Country Park on Monday, with the Hawtins in attendance on a morning that cleared up nicely to leave a crisp, fresh, but pleasant day for a run. Forty one athletes toed the line at intervals of 30 seconds for a race that has seen many different routes and participants over the years, but has held its position as a highlight in the racing calendar, due to the enthusiasm of Ken Hawtin and his family. The race founders noting many memorable editions, including a beach finish at Ballyholme in 90-100mph winds!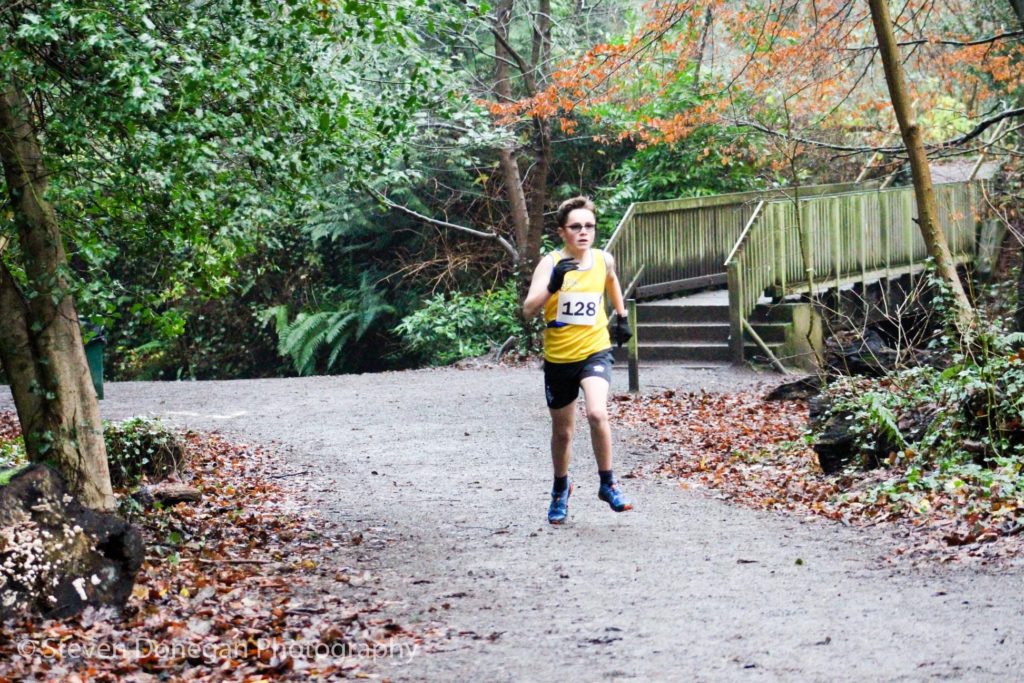 After such a turbulent year globally, things were much calmer on a local level, Clare Russell and her team ensuring the smooth running of the event, with only the odd whinge about handicap banditry, but all in light hearted festive fun. After a staggered start, the bunch was brought back together through the forest trails, the wildflower meadow and a punishing climb up 'heartbreak hill', but in the end Peter McQuillan was the clear and popular winner, the endurance athlete claiming just reward for a year of steady improvement, followed by an excellent second place from junior member Luke Dobson, while John McGarvey just managed to hold off a fast finishing Sarah Benton, to claim the last spot on the podium.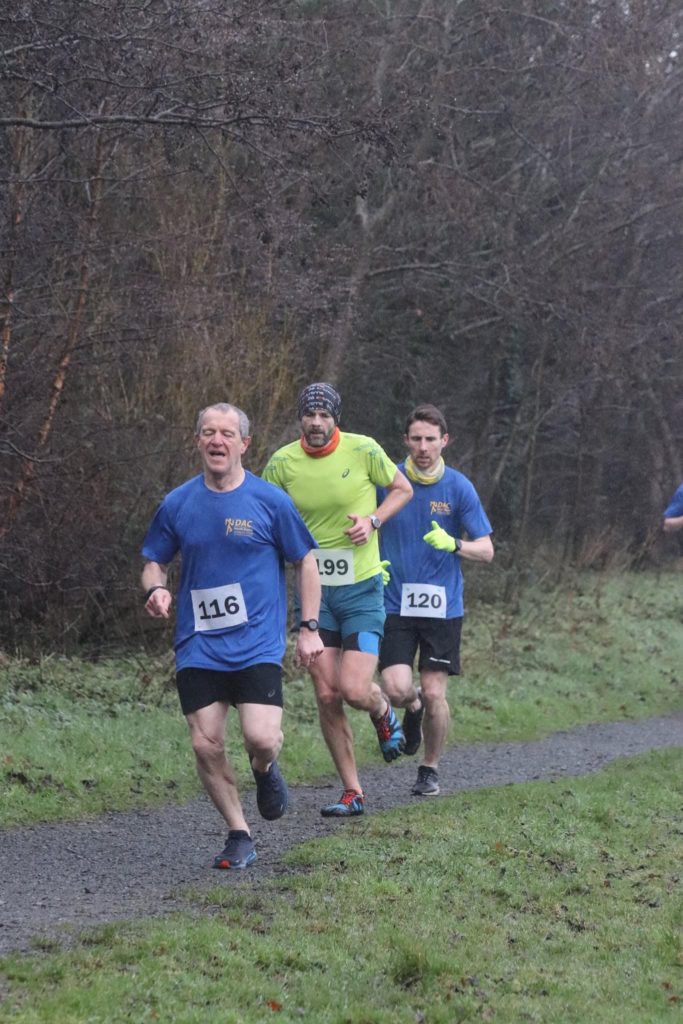 Throughout the field 'important' family scores were settled, Paul Lynas (18th), pipping his son Ryan(20th) to the line, while Oliver Playfair (38th) had a particularly strong run, but was unable to catch his dad, Nigel (14th). Mark Carberry (17th) won sibling honours, from Anna (28th), while Holly Blease (22nd) took a scalp for the junior section, by taking down mum, Helen Byers (32nd).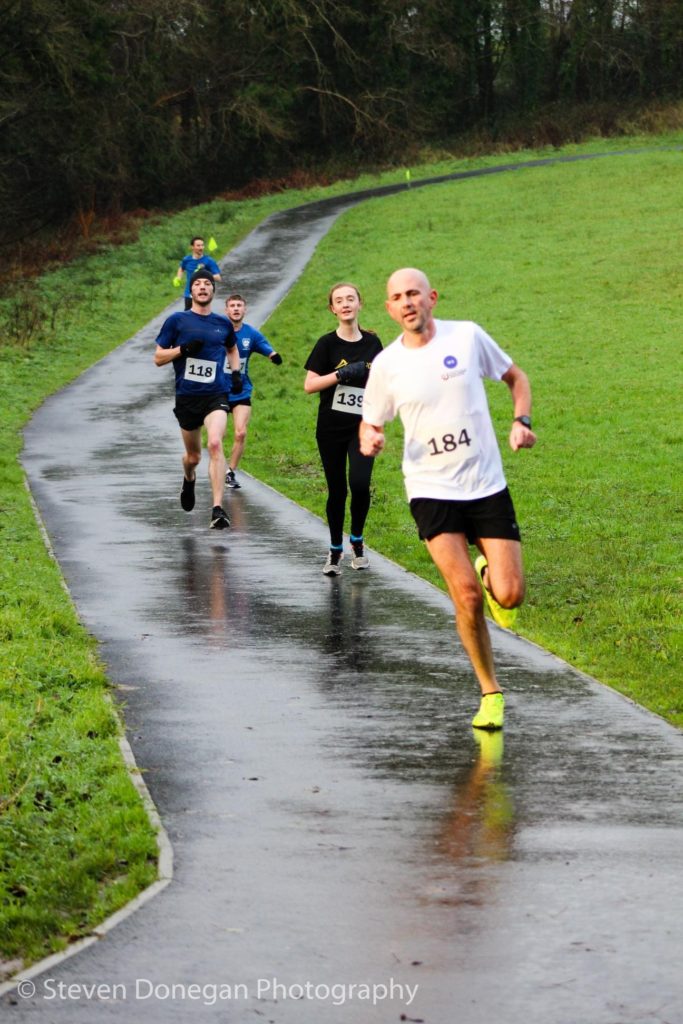 Craig McMeechan (24th) fulfilled the role of any self respecting younger brother and gutted his elder sibling, Jamie (26th), on the last corner, the McMeechan boys claiming two of the top three fastest nett times in 16:33 and 17:37 respectively (Mark Carberry in second with 17:17), while a short prize giving ceremony confirmed the winners, and brought down the curtain on another successful outing for all involved.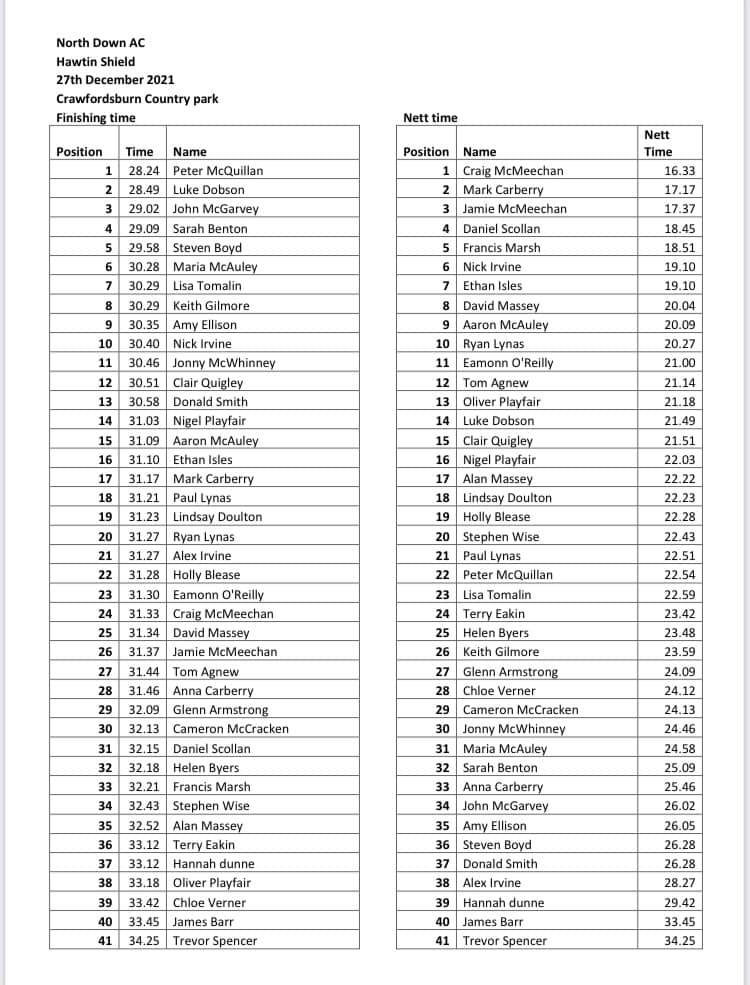 Castlewellan Christmas Cracker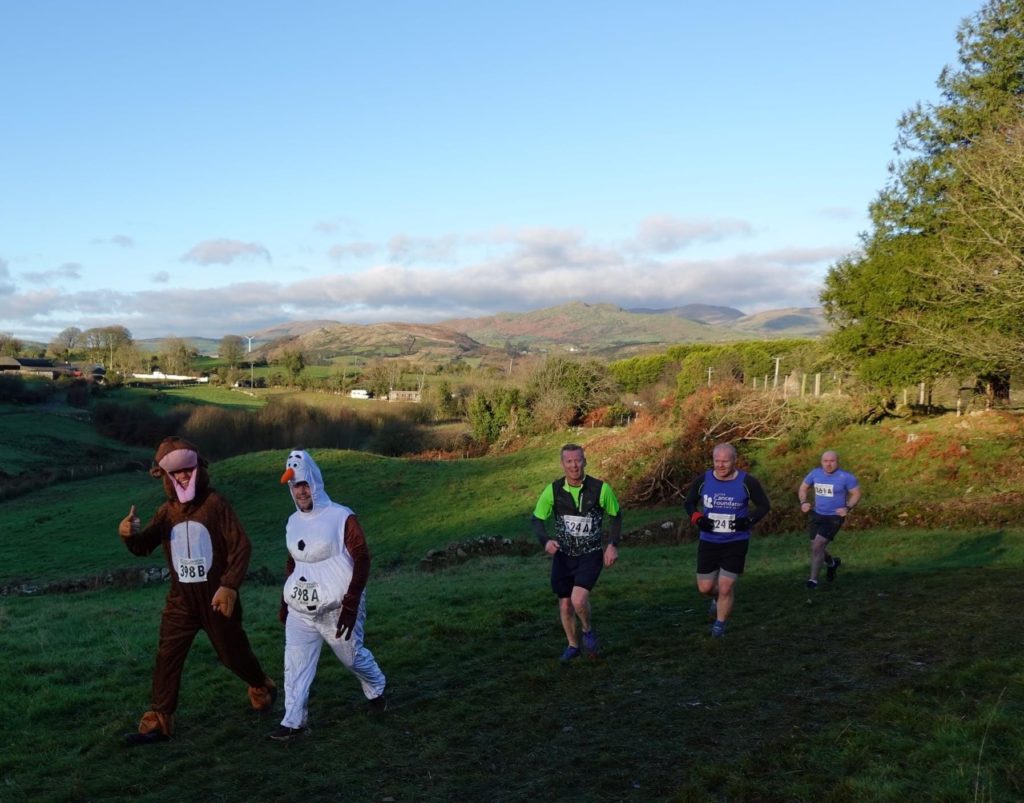 The busy festive schedule continued on Tuesday with the much anticipated pairs event over 8.5 miles of multi terrain madness, the pre race build up involving much jostling for position, selection debate (and Covid testing) way before anyone had set foot on the start line.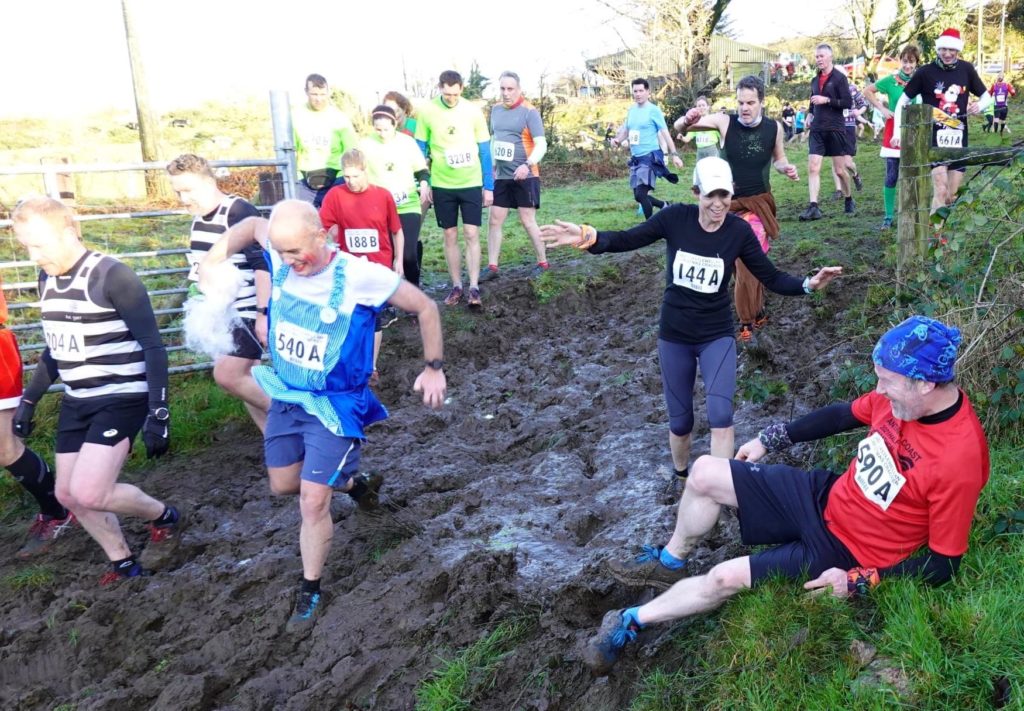 On a glorious afternoon to blast off the festive lethargy, 613 pairs lined up outside St Malachy's High School on the Dublin Road in Castlewellan, anxiously tracking the body language of anyone in a Newcastle AC vest, for confirmation of starting direction from those in the know. A short time later the masses were pouring through the centre of town setting off on a mystery route, for which the only certainty was pain.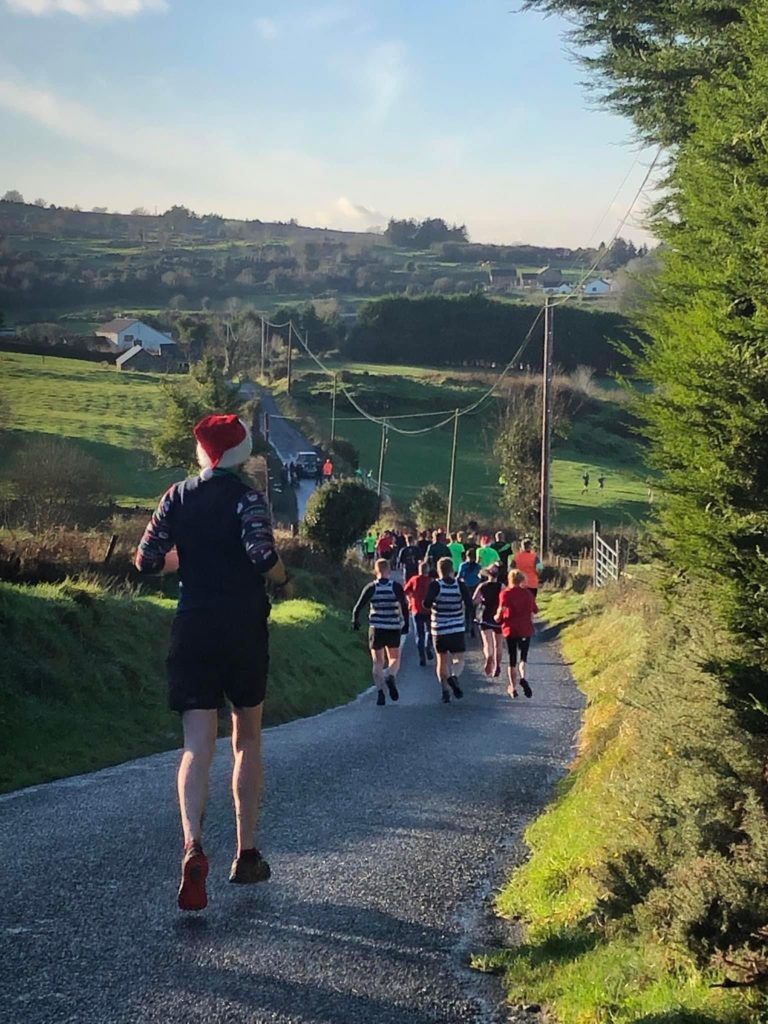 Smiling faces, and tarmac roads were quickly left behind as the recent rain made for sticky conditions on cross country sections, but before long the climbing started in earnest, 900 feet of ascending punishing flyers and fancy dress enthusiasts alike, before reaching comedy levels at what can only be described as a 'beanstalk' section, where 'climbers' hauled themselves up a steep wooded hill by grabbing onto loose vines, before somewhat ironically being offered magic (jelly) beans at the top!
The enthusiastic encouragement from an army of volunteers persuaded many a runner to ignore a minor cut or rolled ankle and as the route descended towards the lake, efforts were doubled, safe in the knowledge that an end to the madness was soon to be achieved, local men Zak Hanna and Andrew Annett the first across the line in a tremendous time of 53:05, with the outstanding young duo of Jared Martin and Tom Crudgington not far behind (55:51), while the first North Down representation came by way of Jamie Coulter-Smyth, a superb effort of 1:01:22 placing his team ninth overall.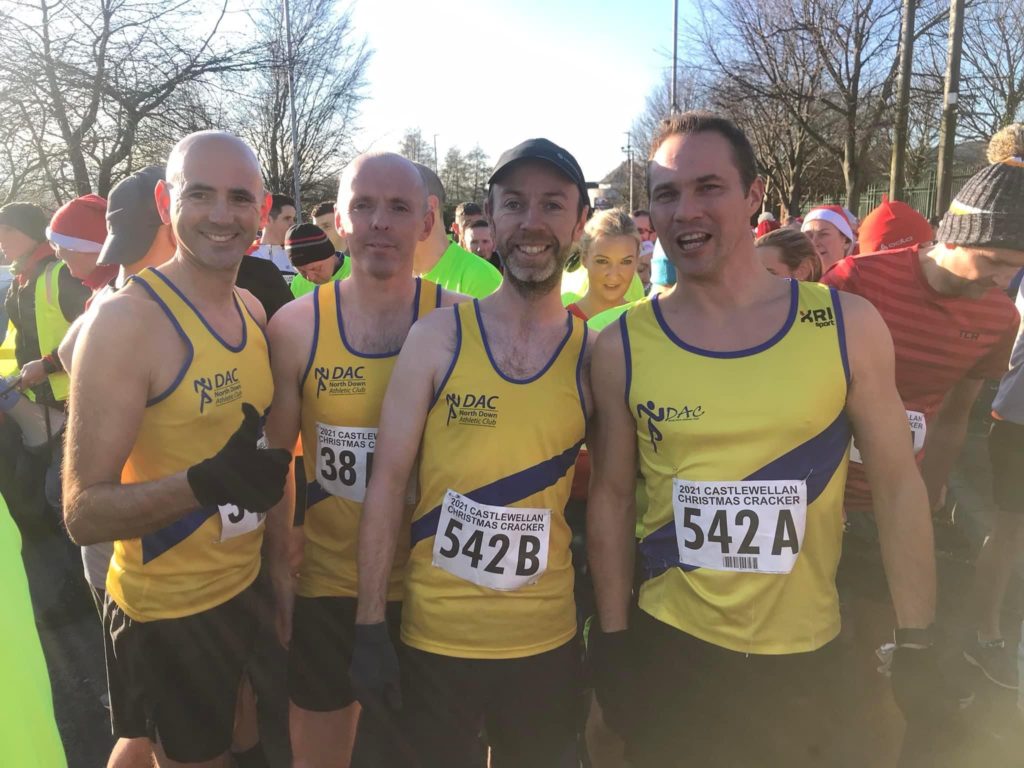 The honour of first North Down pair went to Chris Moran and Steven Donegan, a fantastic time of 1:07:35 placing them 35th overall, while Mark Weir's team were 55th in 1:09:28 and Michael Boyd's 62nd in 1:10:16. Alastair Mair and Andy Lowry (1:10:22) ran strongly to claim 64th spot, while David Massey and Chris Downey were 68th in 1:10:52.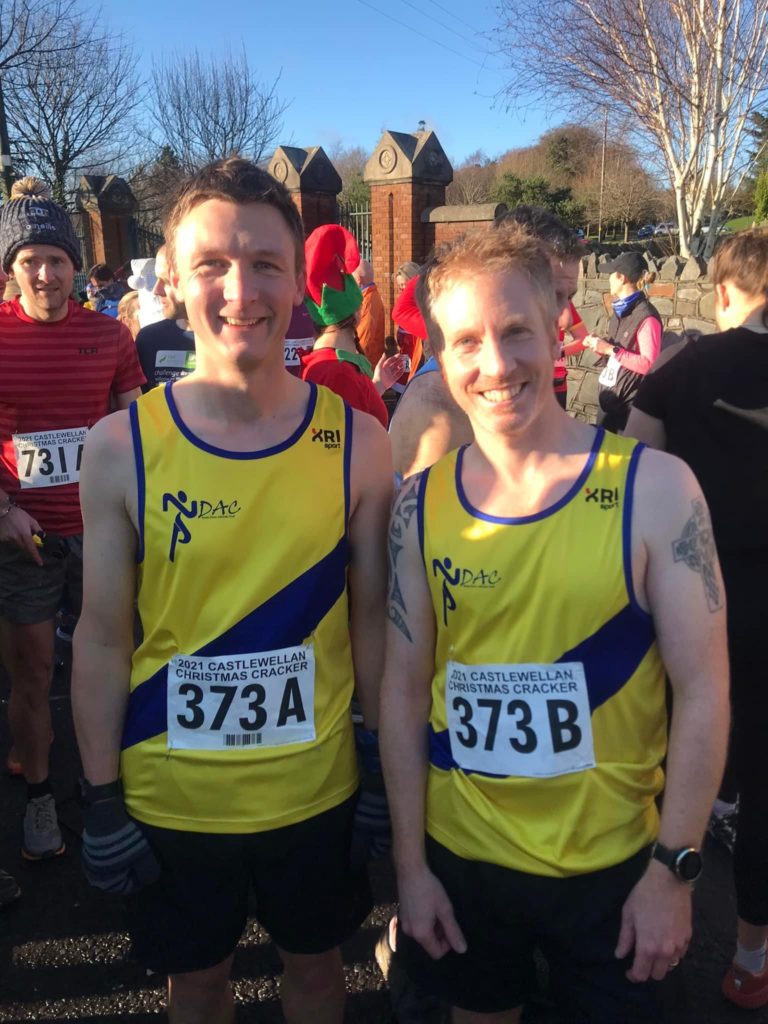 Clair Quigley and Fiona McQuillan (1:14:32) took the honours for the first of the North Down ladies teams (second in age category), the returning student duo of Ben Jenkins and Mark Carberry clocked 1:15:38, while the award for North Down performance of the day went to Steve Wise and Les Wilkinson, their combined effort of 1:16:53 claiming a superb age category win.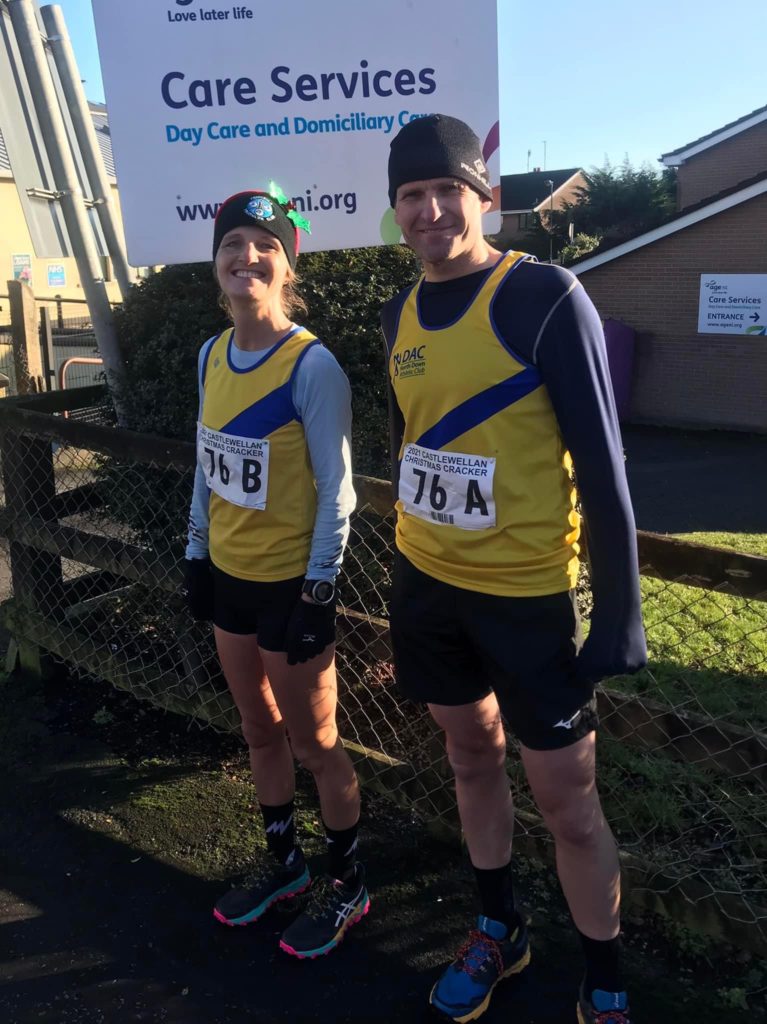 Colin Walker and Tom Agnew (1:18:01) made a fine partnership, as did Philip McDonough and Sean Nickell (1:18:39) while Justin Black (1:19:07) and Gerry Adair (1:20:11) were both well up the field with their respective partners. As the North Down teams came streaming through the finish line thick and fast, Erin McConnell and Amelia Tyler clocked 1:21:40, Ray Brownfield and Ange Perrott posted 1:23:15, while Andrew Muir and Eamonn O'Reilly keep coming back for the local chips, and fully deserved their fried treat, after a time of 1:23:34.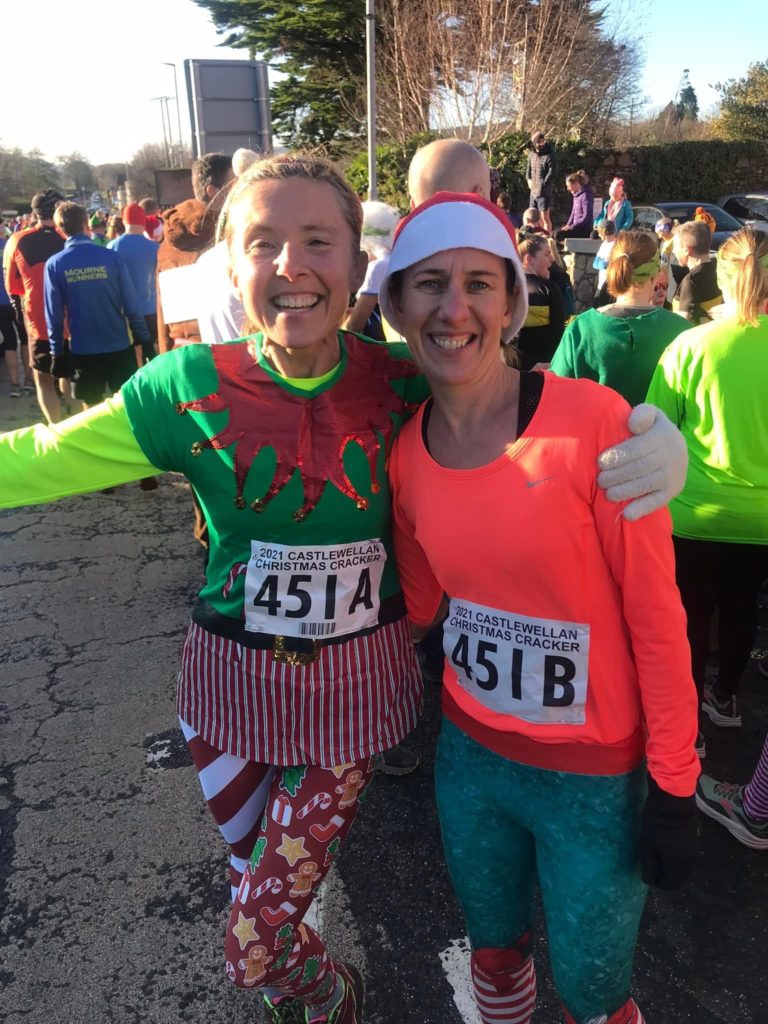 Claire Scott and James Lemon (1:23:58) were followed across the line by Valerie McDonough and Lindsay Doulton (1:24:31), Helen Byers and Glen Armstrong (1:25:54) had just enough in the tank to hold off Matt Ormesher and June McMinn (1:26:13), while the husband and wife team of Simon and Glynis Boyle were not far behind in 1:27:27. Alan Massey's team were comfortably in the top half of the field with a time of 1:33:30, Neil Dickson and Paul Kennedy combined for 1:33:52, with Stephen Moore and Pierce Kirwan stopping the clock on 1:36:27.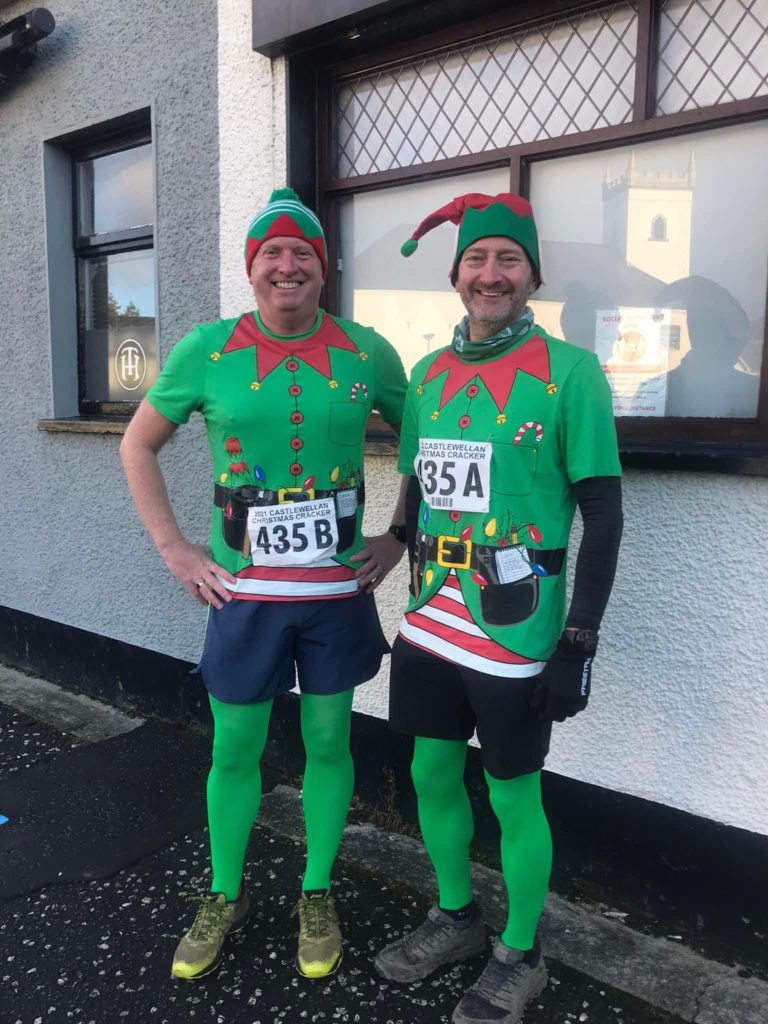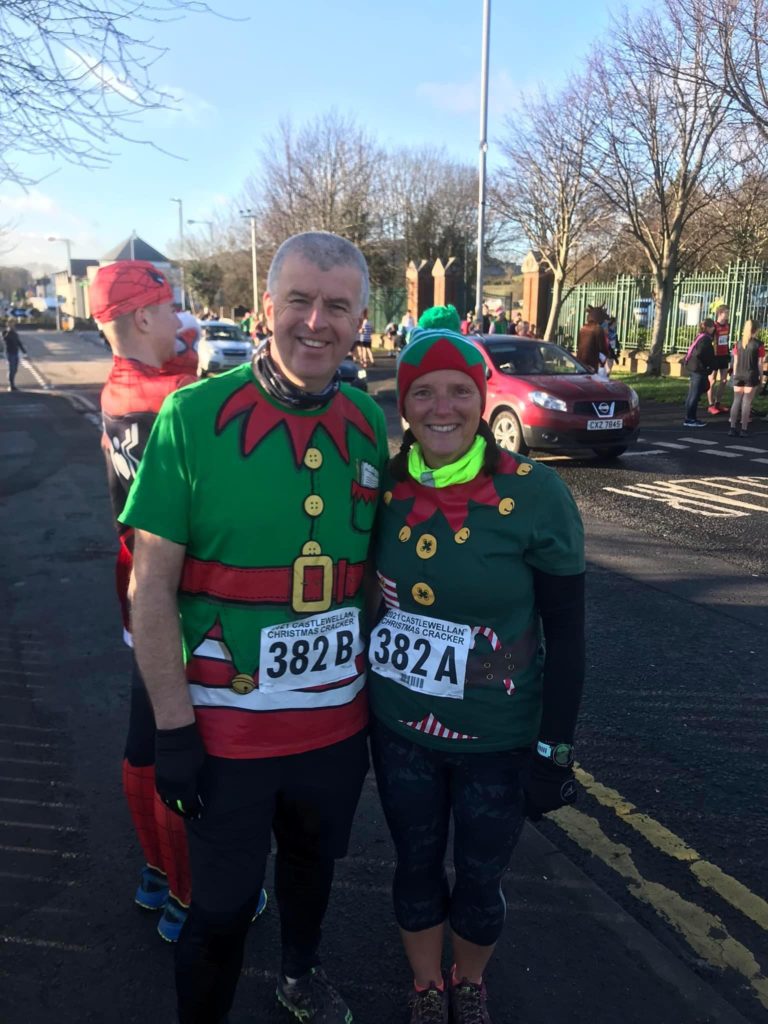 As the most frequent finishing attire morphed from running vests towards fancy dress, the elf partnership of Gordon Matchett and Ian McCreary more than held its own, amongst the best of good company, as did the Glenn Frazer and Heather Matchett duo (1:53:25). Another husband and wife team of Jamie and Nicola Stevenson completed the course in 2:00:07, while the flamboyant partnership of Clare Russell and Paula Simpson (2:00:45) brought North Down representation to close with as much panache as anyone on a another wonderful day out for the club.