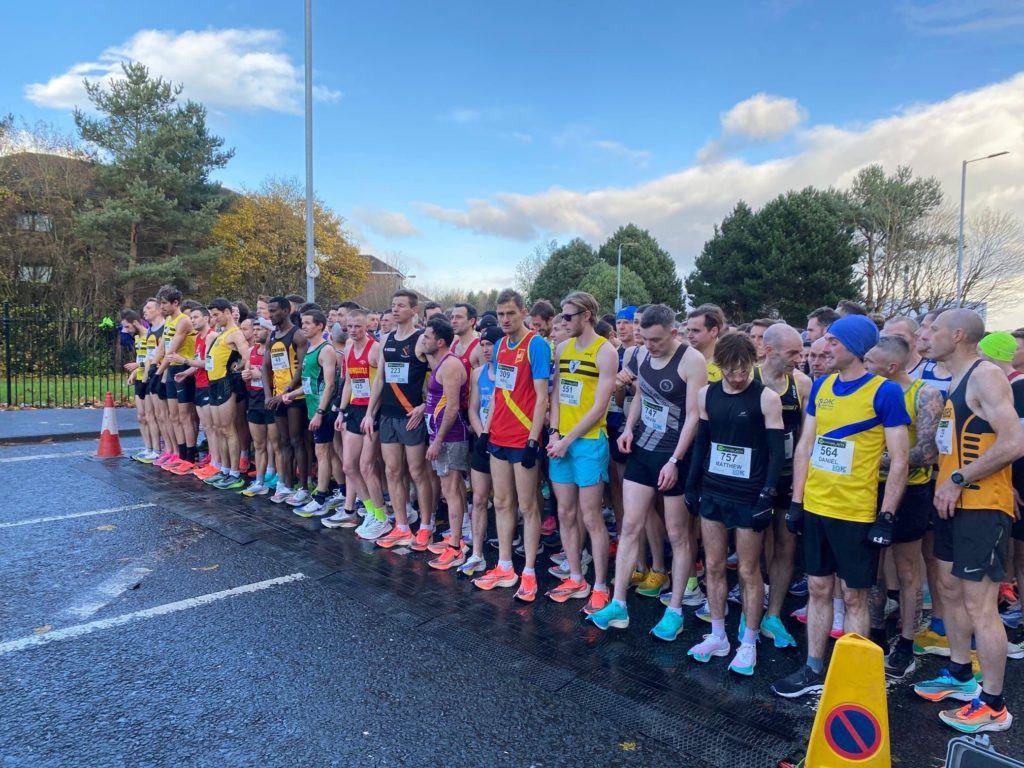 Traditionally a gathering with plenty of PB potential, the 2021 edition of Willowfield Harrier's Seeley Cup delivered a spectacle that provided not only a fitting memorial to the late Joe Seeley, but a sufficient break in the weather between storms Arwen and Barra for a host of runners to cash in on their recent training.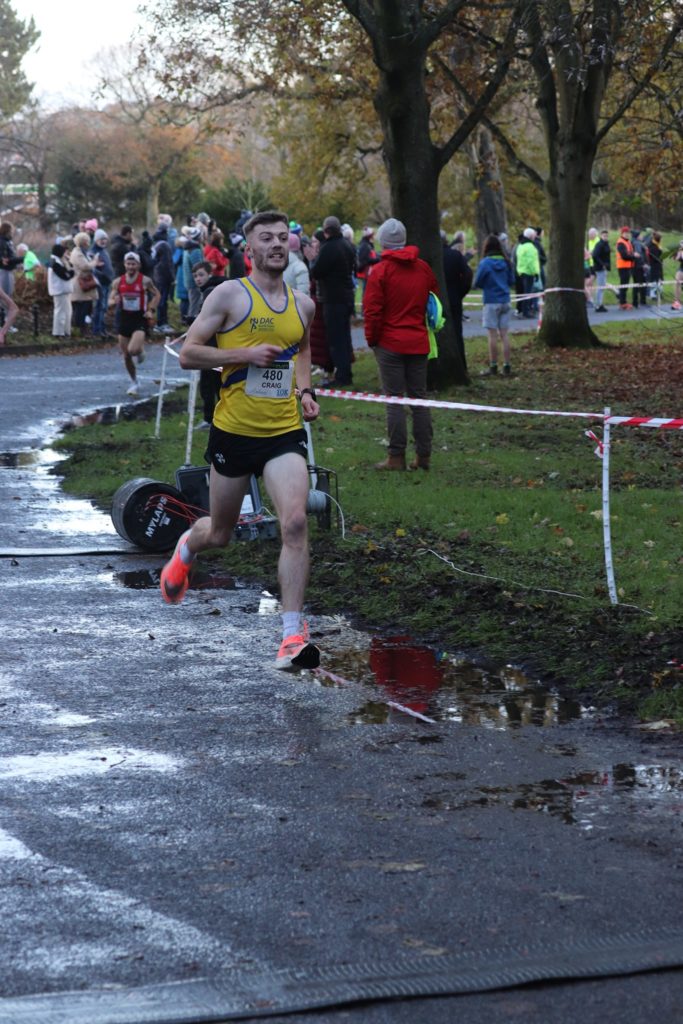 A capacity field of almost 800 athletes lined up in breezy, but otherwise pleasant conditions on Saturday afternoon, the Ormeau Embankment resplendent in neon coloured Vaporfly trainers, as Owen Everand of Kilkenny City Harriers and Matthew Neill of Strive Racing took on the early lead, closely followed by Annadale Striders pair John Craig and Eskander Tukri. Two and a half laps of a route taking in the park and embankment strung the field out, and in the end it was the Kilkenny man who took the honours, just having enough in the closing stages to hold off his rivals and claim a hard earned victory in 30:17. Within seconds, a host of finely tuned athletes came flooding across the finish line in the heart of Ormeau Park, Craig McMeechan first of the North Down contingent, after a well paced negative split and a new PB of 31:12 (14th overall). Sean McLaughlin had a storming second half and made great progress through the field to finish an excellent 35th in a new PB of 32:41, Jamie Budde ran to his usual high standards (33:39/ 57th), while Gareth Watton continues to break new ground, and finished like a runaway train to claim a new best of 33:43 (61st).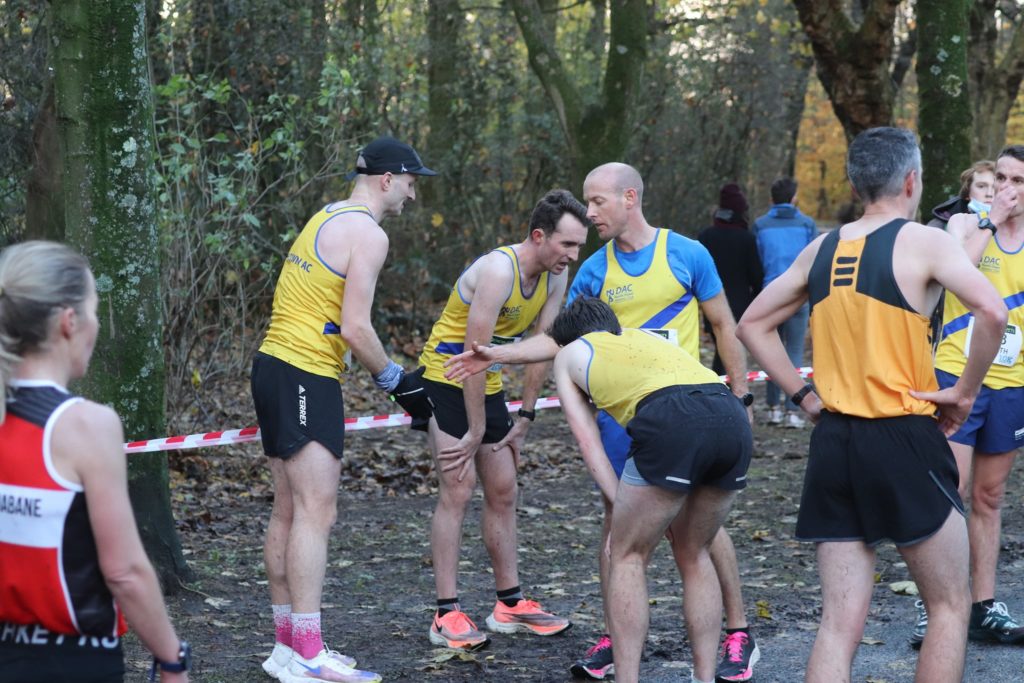 Dale Murray continued the PB rush with an excellent effort of 33:51 (68th), and whilst there was no personal landmark for Dennis Scott (34:25) on this occasion, the former captain claimed the all important sixth club place, ensuring an excellent fourth overall in the Seeley Cup team competition.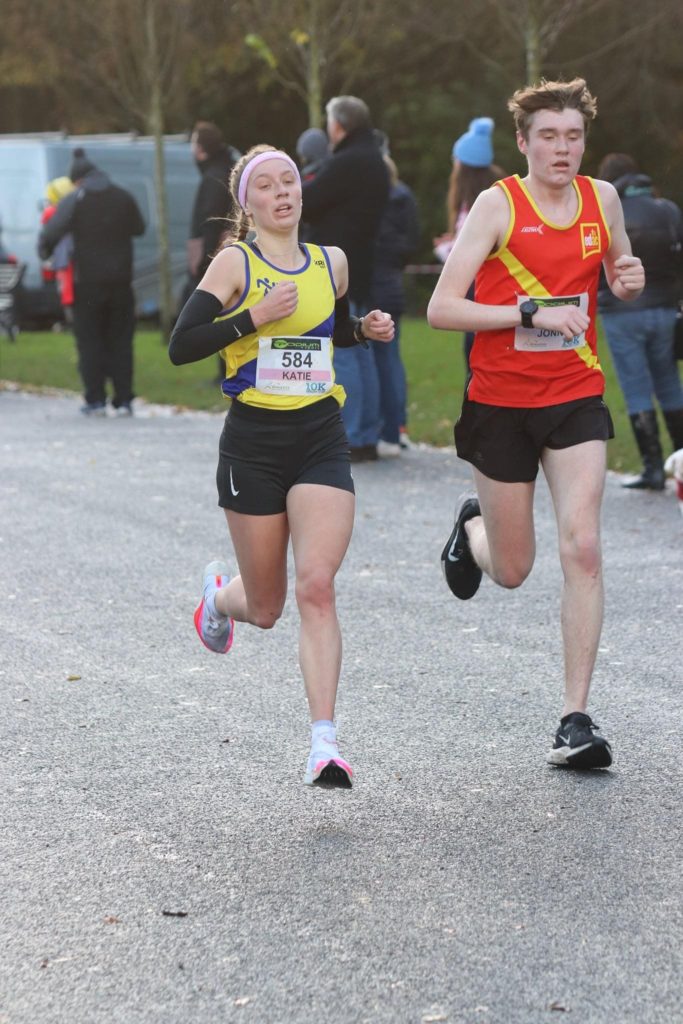 Francis Marsh (34:29) was second in age category, Matty McParland (34:45) got the PB ball rolling again, while Daniel Scollan (35:25) and Ashley Dixon (35:36) followed suit with excellent efforts. Katie Moore (36:00) ran an enormous PB to claim a hard earned top ten finish in the ladies competition, Chris Moran (36:35) and Steven Donegan(36:37) took equally sizeable chunks out of their own previous bests, while Mark Weir (36:40) revelled in the competitive environment, and the opportunity to run amongst a group of clubmates that included Rachel Gibson (36:54).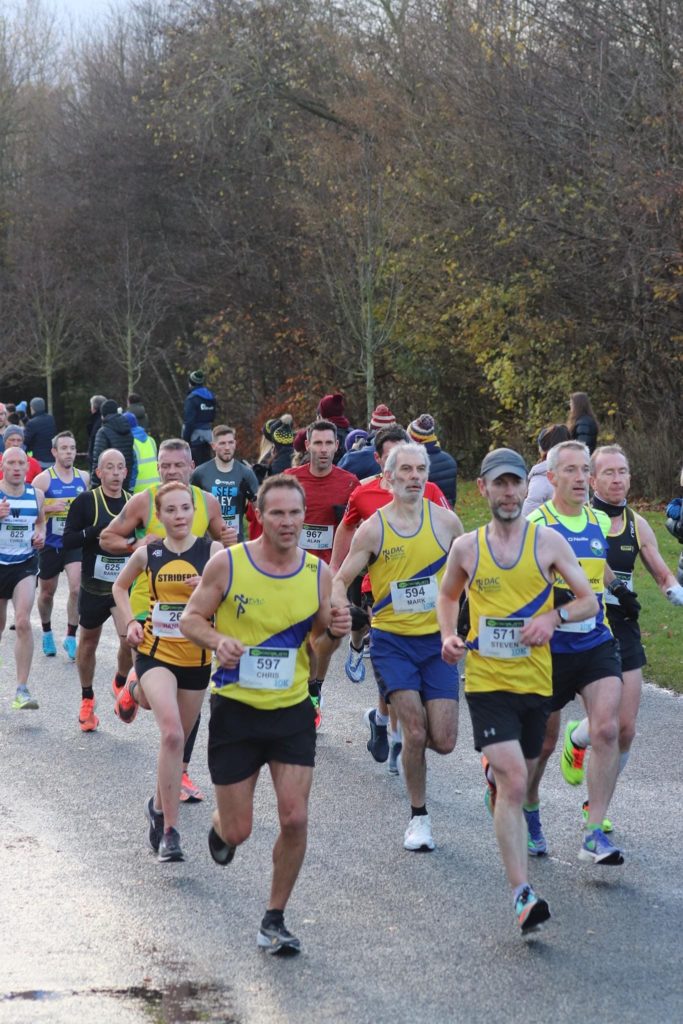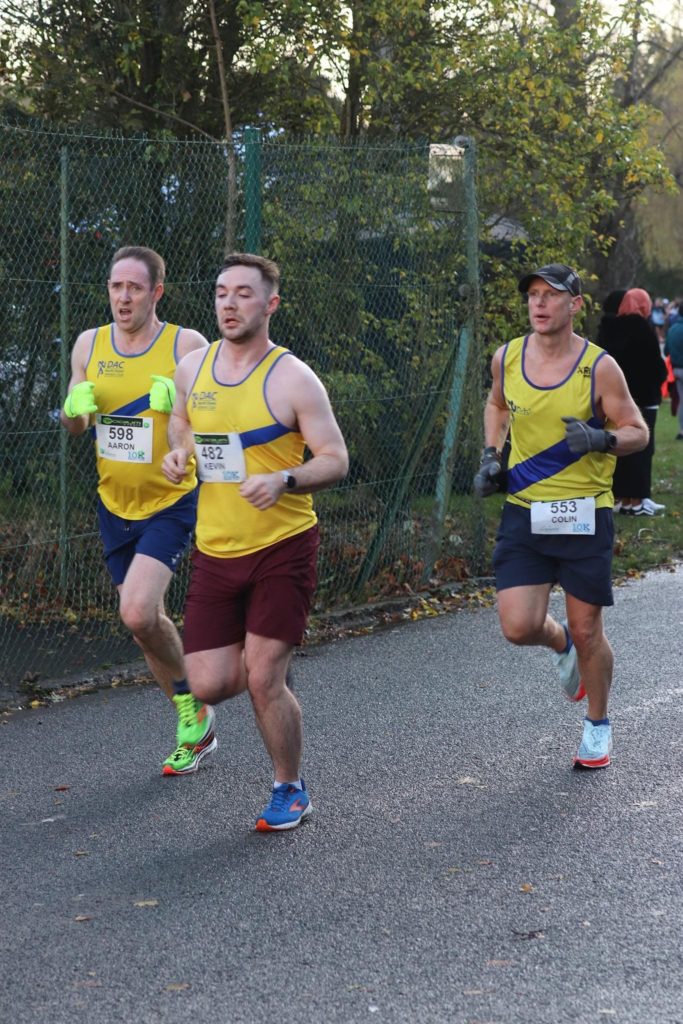 David Massey (37:33), Michael Boyd (37:52) and Simon Boyle (38:01) continued the stream of flying finishers in yellow and blue, Colin Walker (38:30) ran a fantastic new PB, Aaron McCauley (38:32) took a full three minutes out of his previous best, to smash through the 40 minute barrier, whilst an outstanding new mark for Fiona McQuillan (38:38) was significant also for completing a superb third place finish for the North Down ladies, in the 'three to score' Seeley Cup team competition.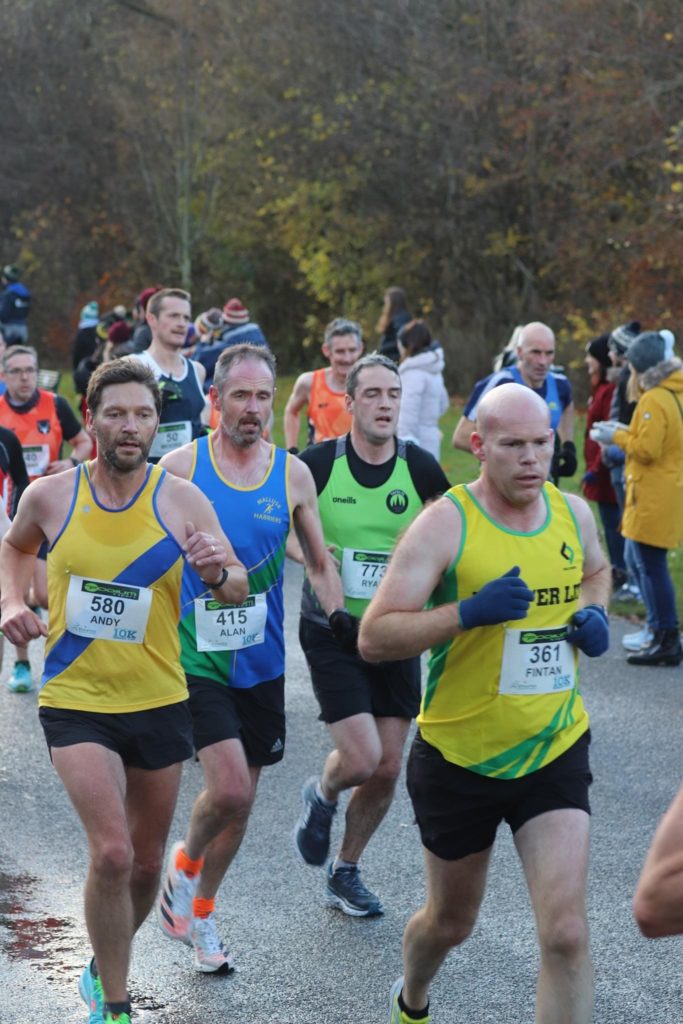 Kevin Harkin converted his recent parkrun form into an excellent 10k debut of 38:55, Tom Agnew (39:43) and Andy Belshaw (39:50) recorded brilliant first sub 40's, whilst Steve Wise (39:46) was amongst the best of the M60s. On return from injury Philip Mulligan (40:14) was just outside the sub 40 club, but will return again, and on the evidence of Saturday he may have Darren Edgar (40:35) for company, a new PB suggesting that he's on his way.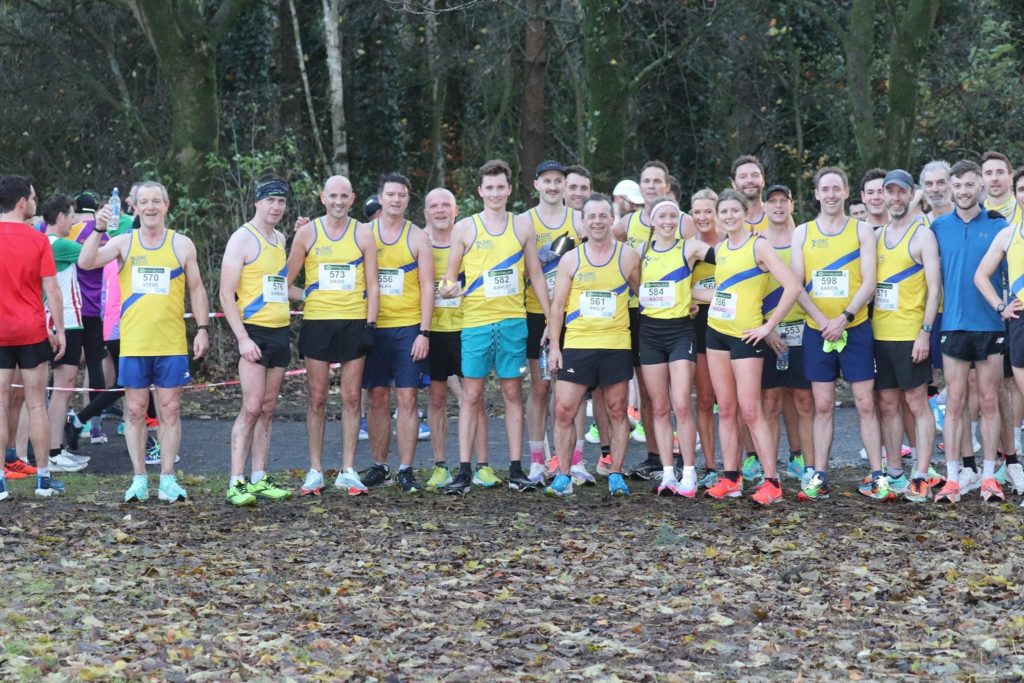 Eamonn O'Reilly (41:04), Clair Quigley (41:09) and Alan Massey (41:51) delivered consistently strong performances (Quigley's contribution sealing third team honours in the 'four to score' national team championship), while Alastair Hamilton (43:25) was in fine form on his 10k debut, with Mitchell Brown (43:26) not far behind. Les Wilkinson (44:08) led home a group of club stalwarts which included Lindsay Doulton (44:25), Helen Byers (44:52) and a fine PB for Paul Lynas (45:11). Valerie McDonough (45:43) and Claire Scott (46:01) provided the target for Julie Wilson to aim for, the result being another hard earned PB (46:11), while Matt Ormesher capped a fine debut with a time of 46:48.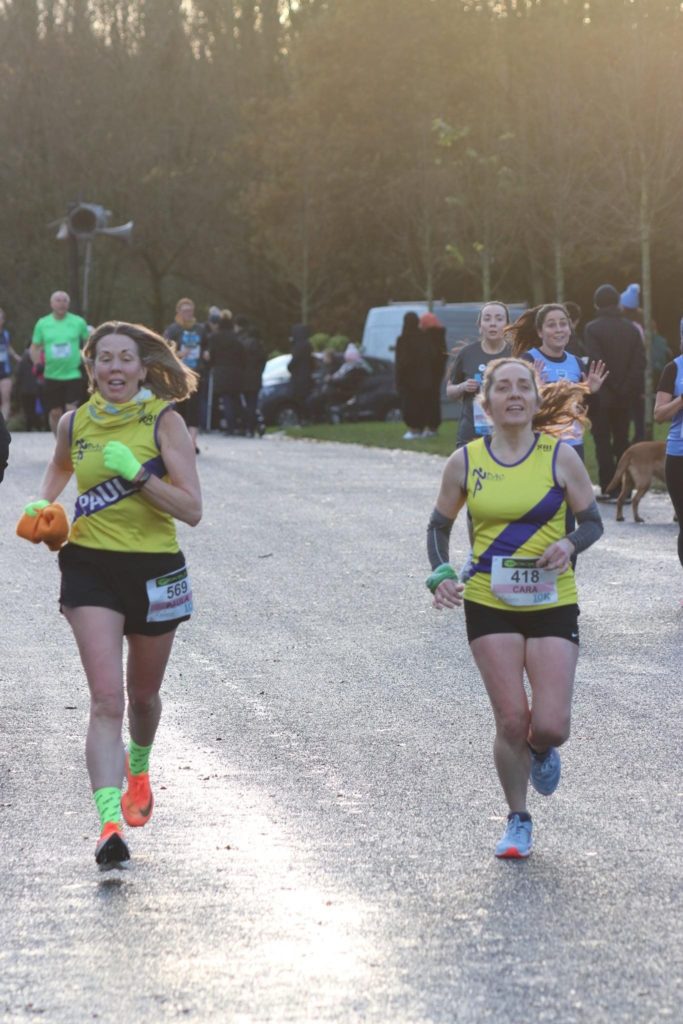 Crawfordsburn parkrun regulars Andrew Muir (47:49) and Sarah Benton (48:18) found the gentle rise and fall of Ormeau Park a breeze by comparison, while Jamie Stevenson (50:40) and Mick Hall (52:34) both ran significant negative splits to cap well paced efforts. Paula Simpson (54:14) cruised to a new personal best, Sandra Hall (54:30) and Cara Jeffrey (54:47) got stronger as the race went on, while Nicola Stevenson (56:46), Clare Russell (57:49) and Hannah Dunne (58:15) ensured a wonderful North Down return of 50 athletes under 60 minutes.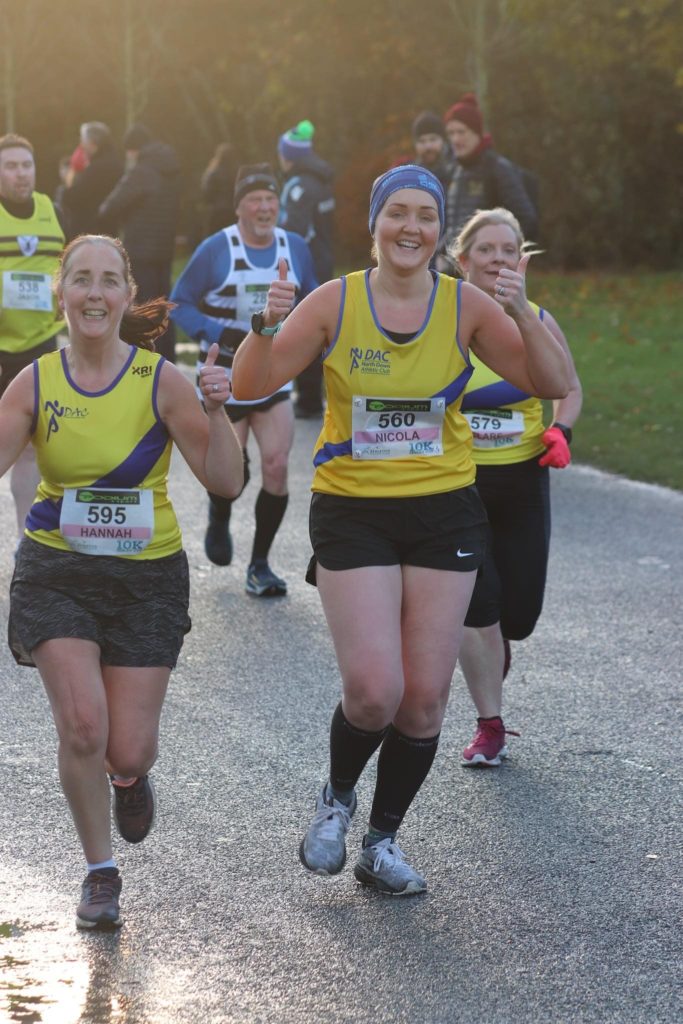 * All photos with thanks to Davy McMeechan
In other running…….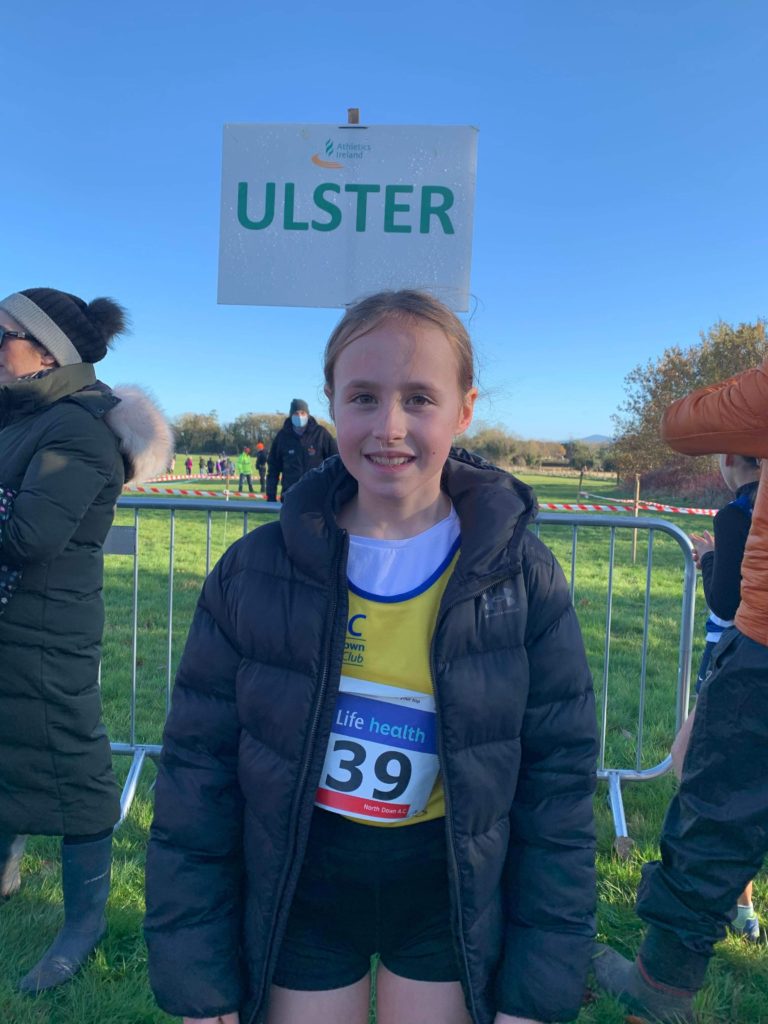 Several of North Down's stars of the future were in action at Gowran, County Kilkenny on Sunday, as the age group championships took centre stage on a perfect afternoon for a run in the park. Fresh from a third place finish at the Flahavans cross country in midweek, Coco Smith was well into the top half of the U11 field (84th overall), while Becka Laffin had a great run amongst the U15's and was 40th in a race which also featured a strong effort by Holly Blease (84th). Mac Eager placed a highly creditable 40th in the U17 girls, whilst Ben Acheson completed North Down representation with a more than respectable 50th, on a day when all the athletes benefitted from exposure to the best of national competition.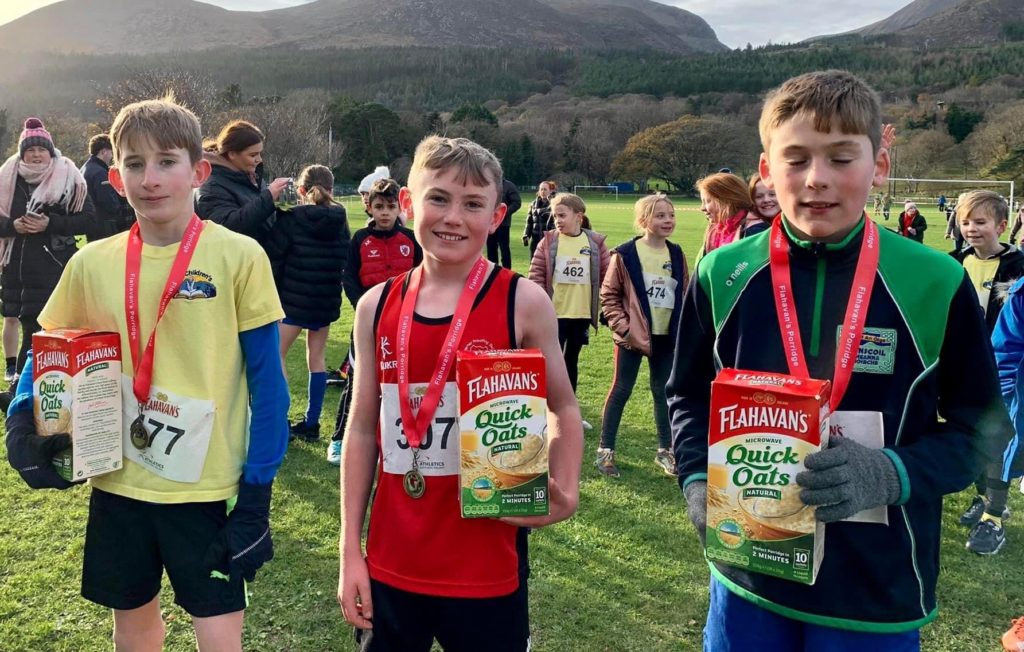 As mentioned, some of the North Down's youngest members were in action earlier in the week, at the Donard Park heat of the Flahavans cross country, Bailey Duncan picking up a well deserved win in the boys race, with Carter Rolston (4th) and Joshua Wilson (11th) all contributing towards a team effort which placed their school, Towerview, in first overall. In the girls race Coco Smith and Abbie Furlonger (5th) combined with their schoolmates to place second overall, all will move forward to the NI championships in early 2022.
Former Rathmore PS pupil (and old boy of Bangor GS) Mark Carberry, was also in action over the weekend, at the Eastern Districts xc in Stirling, where he is currently attending university, the North Down athlete recording an impressive 10th in the U20's race.