North Down Throws Event
Photos by Steven Donegan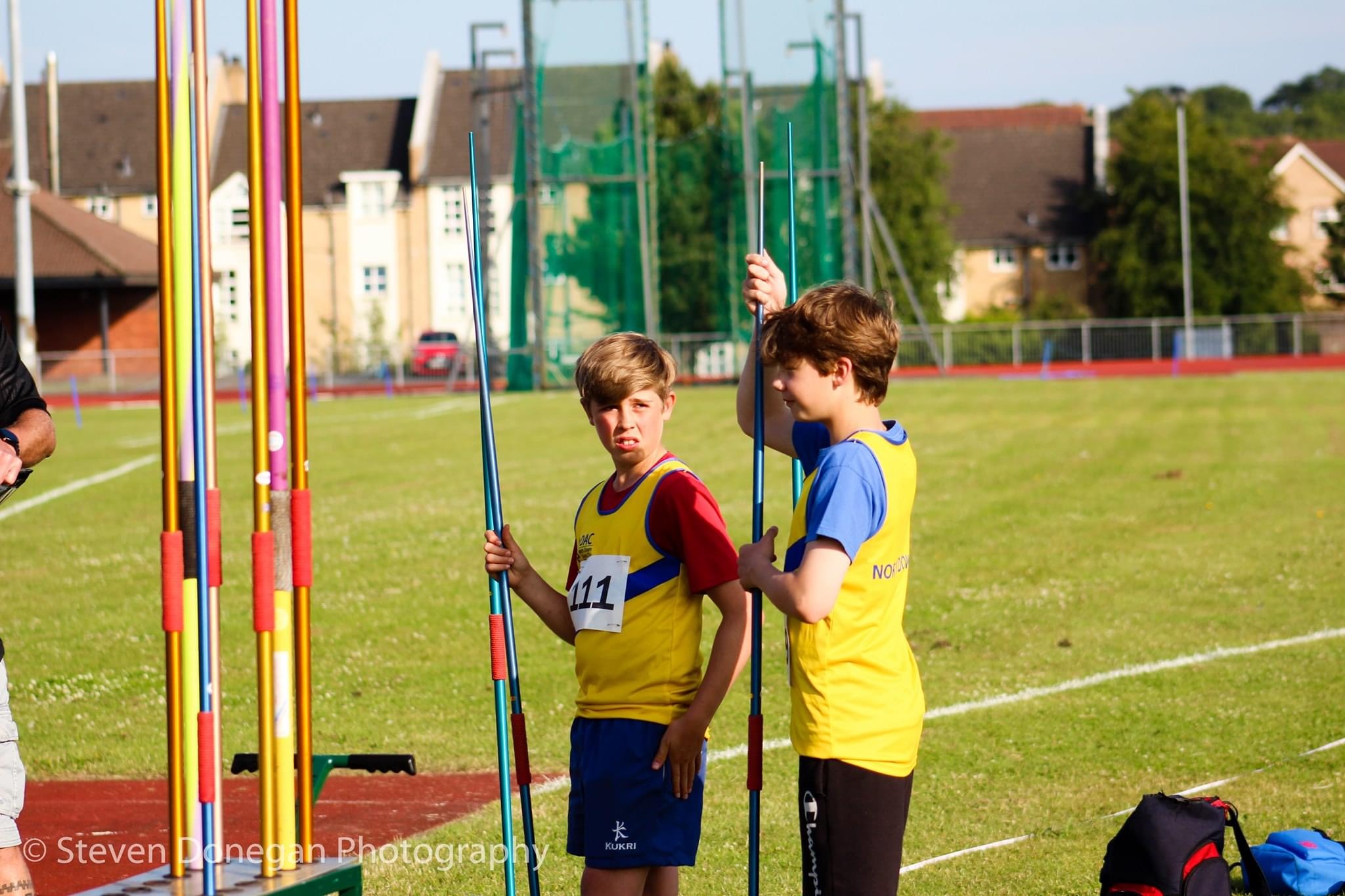 A beautiful balmy summer evening welcomed the all comers to Bangor on Thursday, with athletes from across the country taking the opportunity for some competitive action in the javelin and shot.
Caoimhe Fenlon got proceedings off the best possible start with 15.61m in the U13 javelin, while Morgan Wilson was second in the U17 category with a furthest throw of 28.87m. Isaac Hammond was also second, amongst the U14's, with a best effort of 21.64m, whilst Daniel Rayner was next best with 19.11m.
Despite being registered in the U17 category, Charlie Lawden was second overall (amongst the seniors) with an excellent throw of 41.90m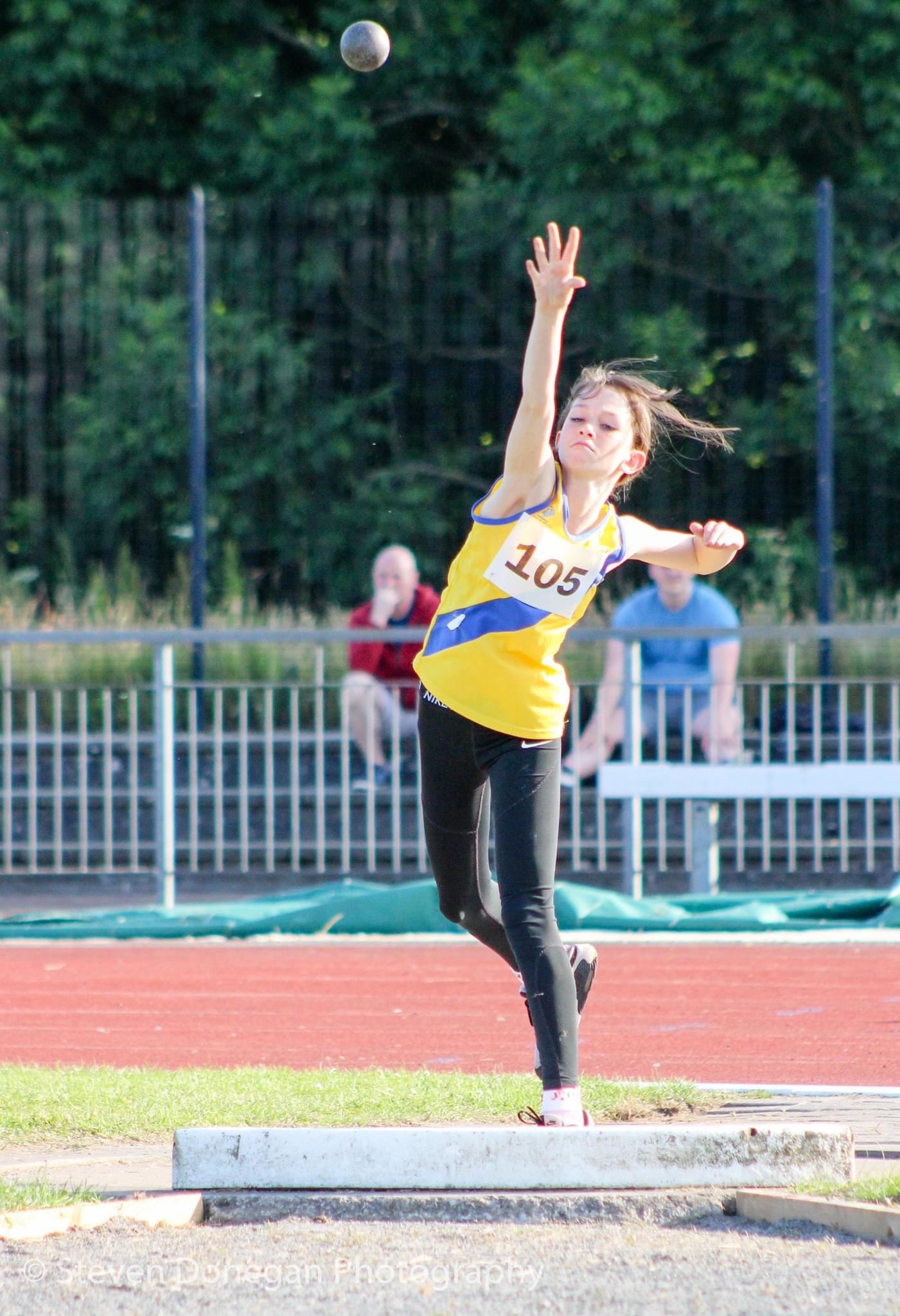 Caoimhe Fenlon doubled up to great effect with 6.34 in the U13 shot, Stephanie Bell recorded 9.03m in the U16's competition, while Beth Hammond (11.51m) was first amongst the U17's, the same position as Erin Kennedy (10.09m) in the U18 bracket.
Isaac Hammond (7.93m) took top spot in the U14 shot, with clubmate Daniel Rayner in second (6.80m), while Callum Spain completed an excellent evening for North Down athletes with 10.35m in the U17's.
Coast Road 10k – Larne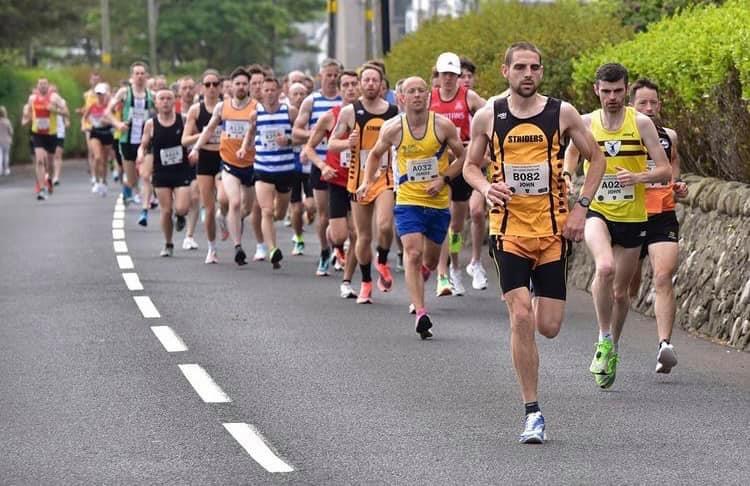 The famously scenic coastal road provided the backdrop for another well organised Larne AC event on Saturday, as in excess of seven hundred athletes gathered at the Ballygally staging area to take on a flat and fast route on an out and back course.
North Down athletes were in fine form on a morning suited to PB attempts, James Budde just missing out a new best, but having the consolation of an excellent 32:40 and fifth position overall. Jessica Craig has fond memories of the coast road, having run a significant PB at the half marathon event last September, and found the conditions to her liking again, finishing as second lady in a new best of 34:34, while Jack Russell also broke new ground, his 36:46 good enough for 70th overall.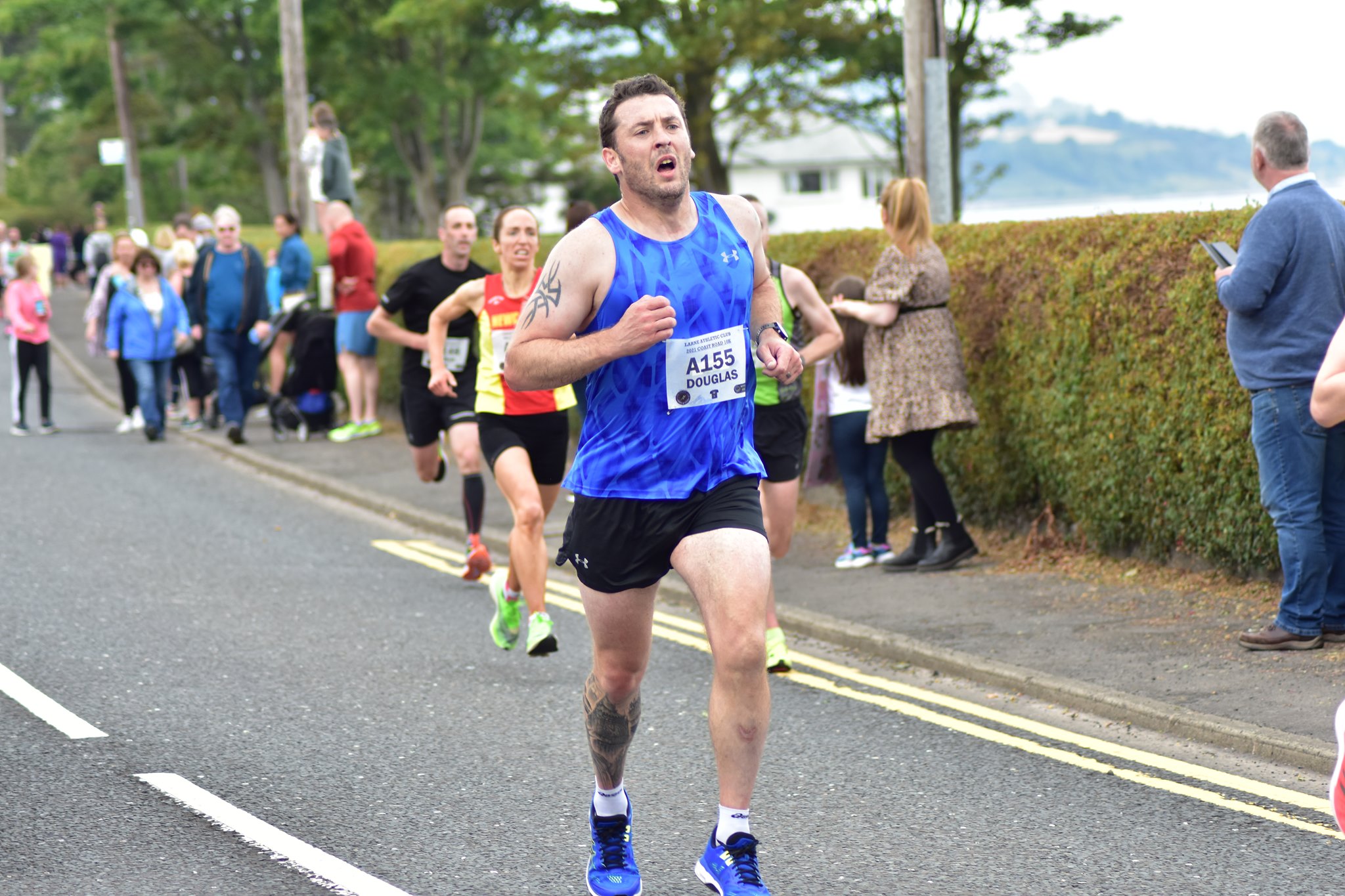 Darren Hamilton (36:53/73rd) can be more than happy with his return to racing, while Dougie Gordon (38:48) and Philip Giles (38:50) were both in great form and finished just outside the top one hundred, in a field of excellent quality. As ever, Terry Eakin (43:09) was in a class of his own, whilst Les Wilkinson posted 43:20. Mick Hall cruised round in 53:50 and Glenn Frazer continued his strong recent form with a brand new best of 55:41.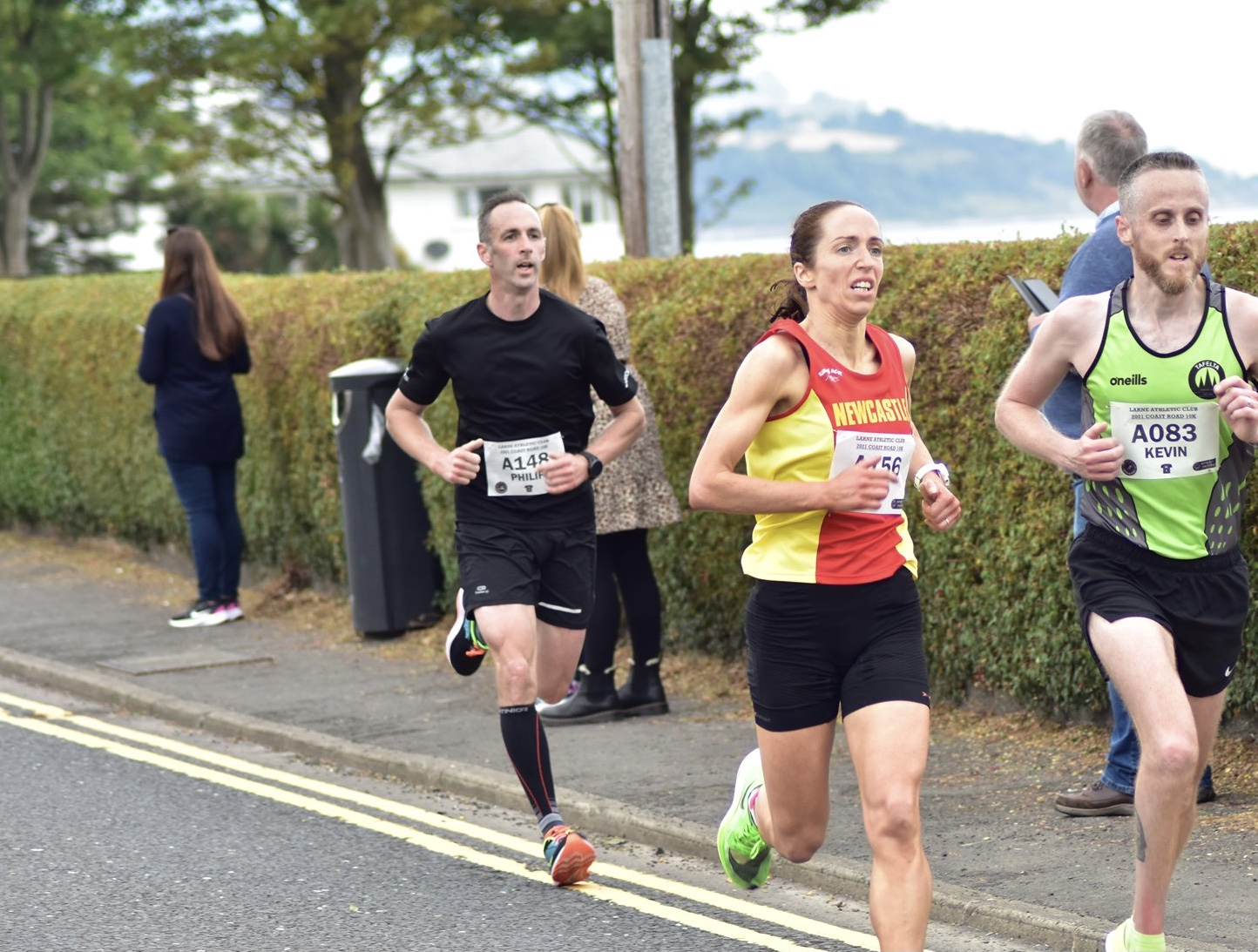 Annalong Horseshoe Fell Race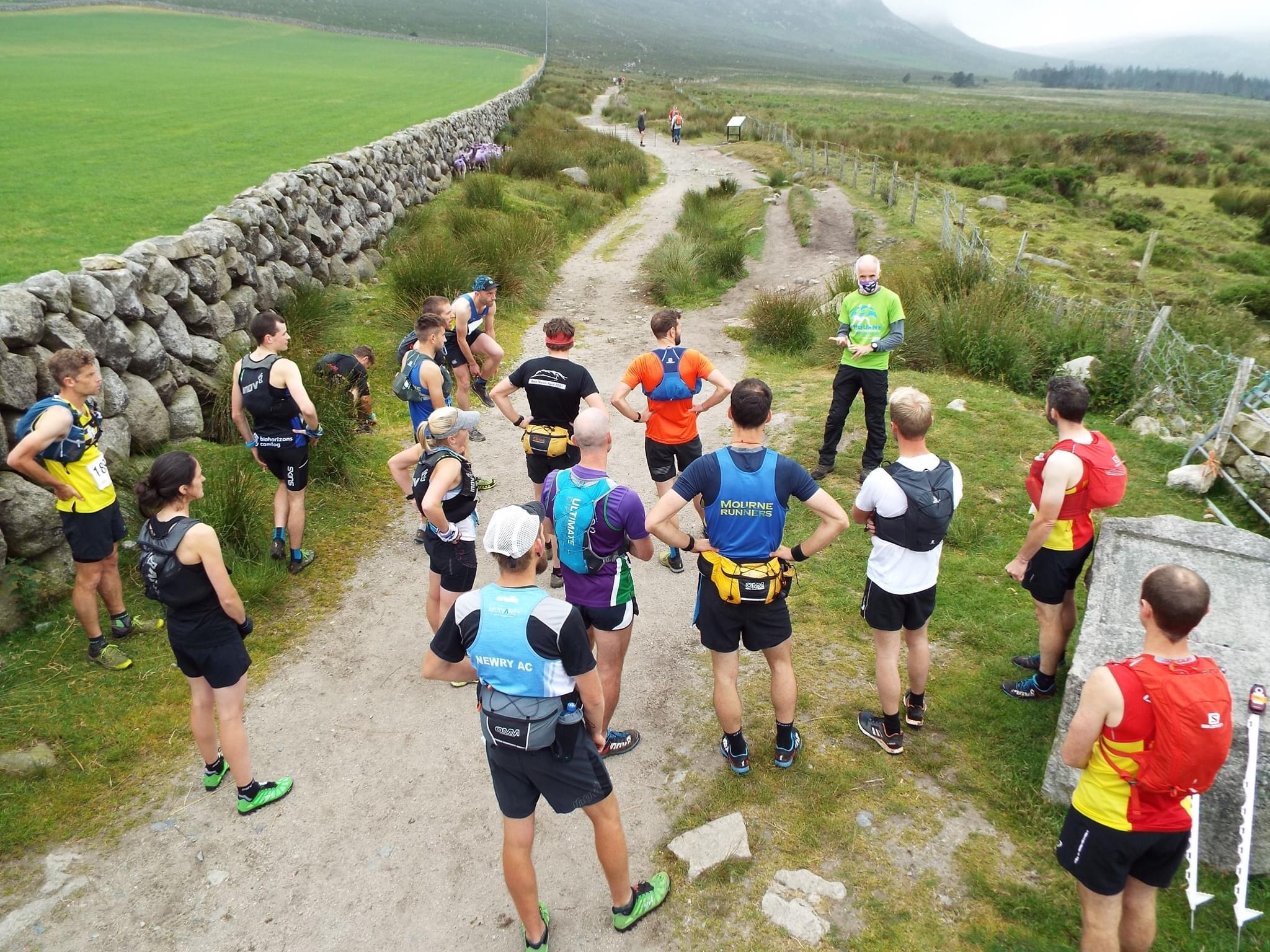 Conditions could best have been described as challenging in the Mournes on Saturday, as a sell out field of mountain goats set off from the Carrick Little track, to take on 2000m of climbing over the course of 20k. On a route that covered Chimney, Donard, Commedagh, Cove, Lamagan and Binnian, poor visibility made navigation all the more important, and whilst Cara Jeffrey possesses all the necessary skills, it was not to be her day, an unfortunate injury requiring her to retire early. We wish her well with her recovery.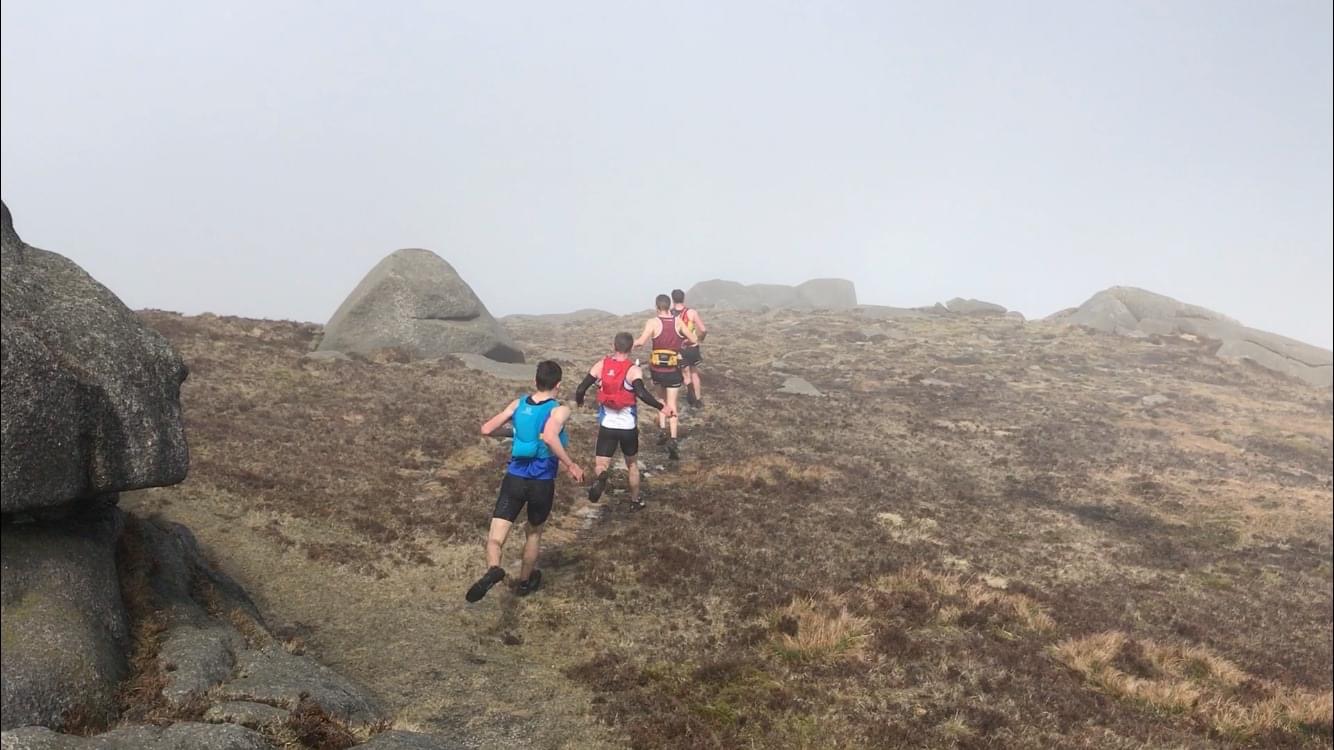 Having taken on the Denis Rankin round and a 100k road race in recent times, Mark Weir certainly has plenty of mileage in the legs and he used his recent training to great effect, making steady progress throughout the afternoon, before crossing the finish line in 4:21.
Athletics NI Sprints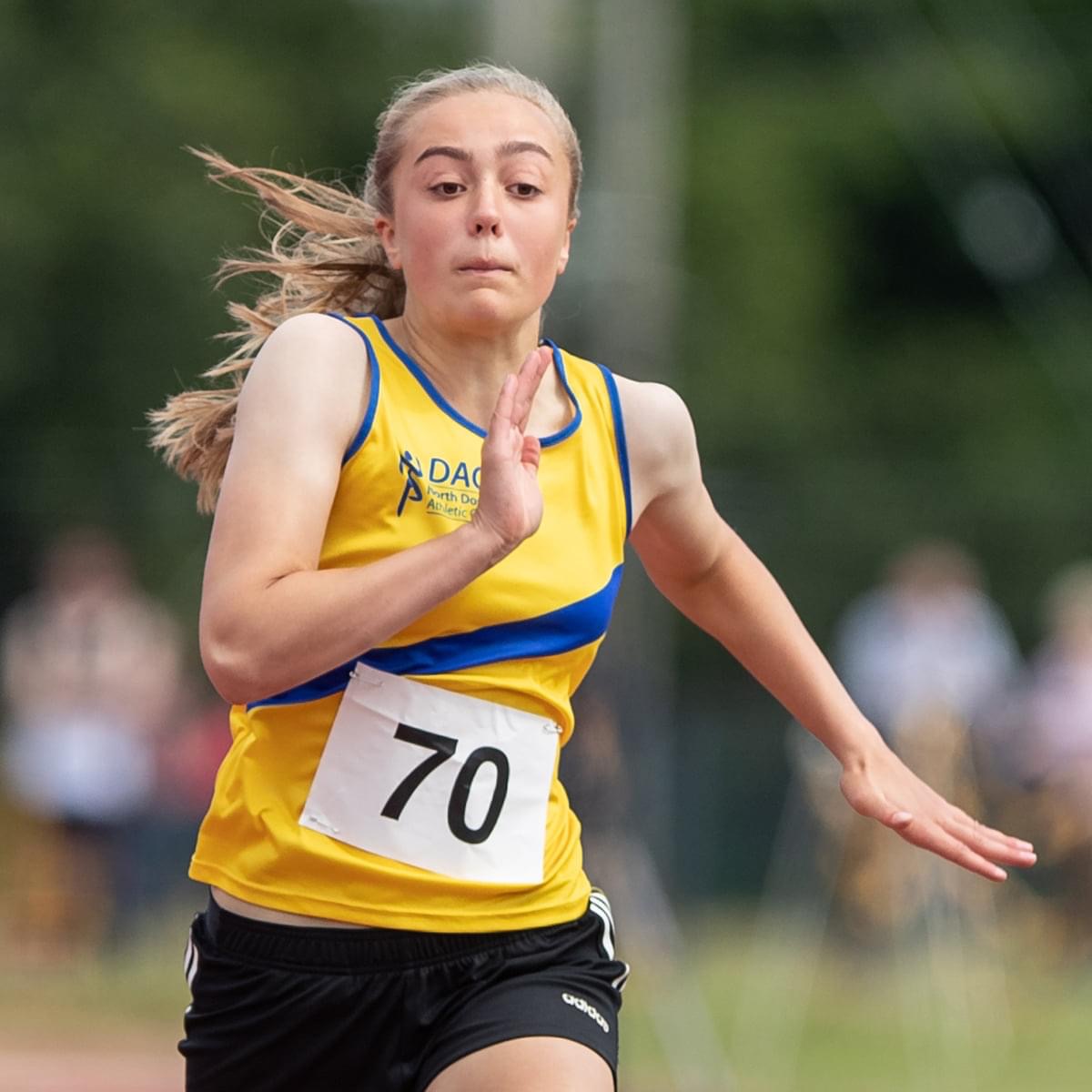 Photos by Bob Given
Continuing the series of covid compliant 'mini meets', Athletics NI hosted a dedicated sprint competition at the Antrim Forum on Sunday, with several eye catching performances amongst the North Down juniors.
Anna Cousins was first up to represent the club and finished seventh in the opening 100m heat, in a time of 14.11. Despite a near constant headwind, athletes made the best of the conditions, Niamh Fulton the fastest in her race, in a time 14.33, while Stephanie was fourth in U17 girls in 14.60. Rory Fulton (12.31) was first across the line in his heat, amongst the U17 boys, while Eve Walsh-Dann was second in the senior ladies race, with a time of 14.78.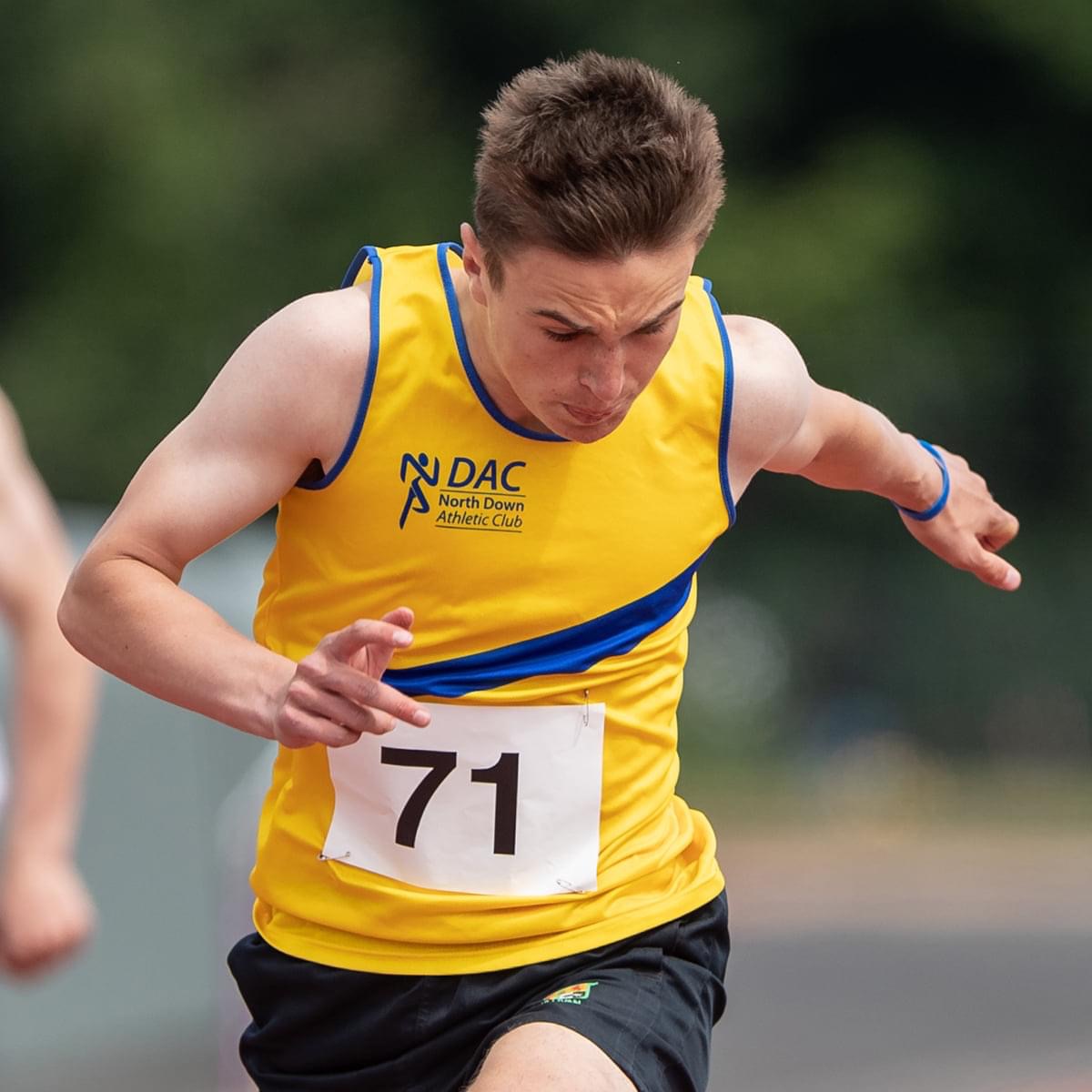 Athletics NI – Sprints Results