---
Two of North Down's most talented young athletes were in action at the under 20's European Championships this past weekend and while sport can be equally exhilarating and devastating, sadly it was the latter for Aaron Sexton, as he narrowly missed out on the fairytale ending that his athletics career probably deserved. Having gone into the competition as the number one ranked 200m runner in Europe, Aaron looked comfortable as he cruised through his heat on Friday afternoon in 21.17s (-0.2m/s) and semi-final on Saturday morning in 21.13s (-2.0m/s), however, along with many other top ranked athletes at these championships, the final on Saturday evening didn't go according to plan. As with most of the sprint races, the final was run into a headwind (-1.2m/s) but, despite leading the race coming off the bend, Aaron inexplicably began to tighten up earlier than usual down the home straight and, to the dismay of his Irish teammates, was gradually run down and caught just meters from the line. In a blanket finish, there was just 0.1sec between first and fourth place but agonisingly it was Aaron who missed out on a medal by just a few thousandths in the dip finish and ended up having to settle for fourth place. The final result was 1st Adigida (NED) 21.08, 2nd Goer (GER) 21.16, 3rd Donola (ITA) 21.18, 4th Sexton (IRL) 21.18.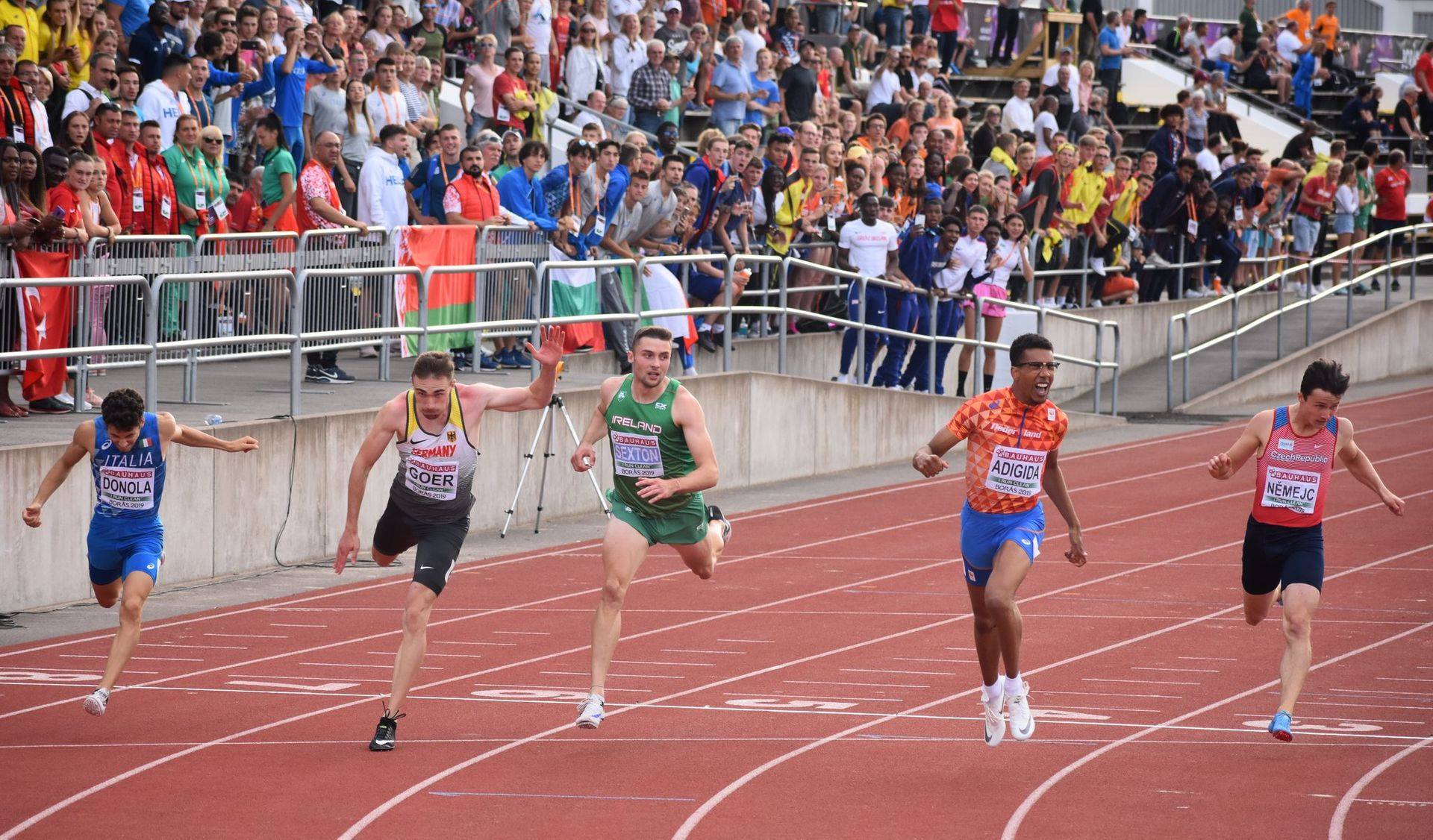 Despite his obvious disappointment, Aaron didn't make any excuses after the race, demonstrating great maturity and honesty when analysing his performances during a post-race interview with Athletics Ireland where he remained philosophical, admitting that preparations had gone well and he had felt confident going into the final but despite leaving everything on the track, was absolutely gutted to have fallen just short at the final hurdle.
Aaron returned to the track on Sunday morning as part of the Irish 4x100m relay team but sadly the quartet, which was weakened by injury and absence, finished ninth overall and did not progress to the final.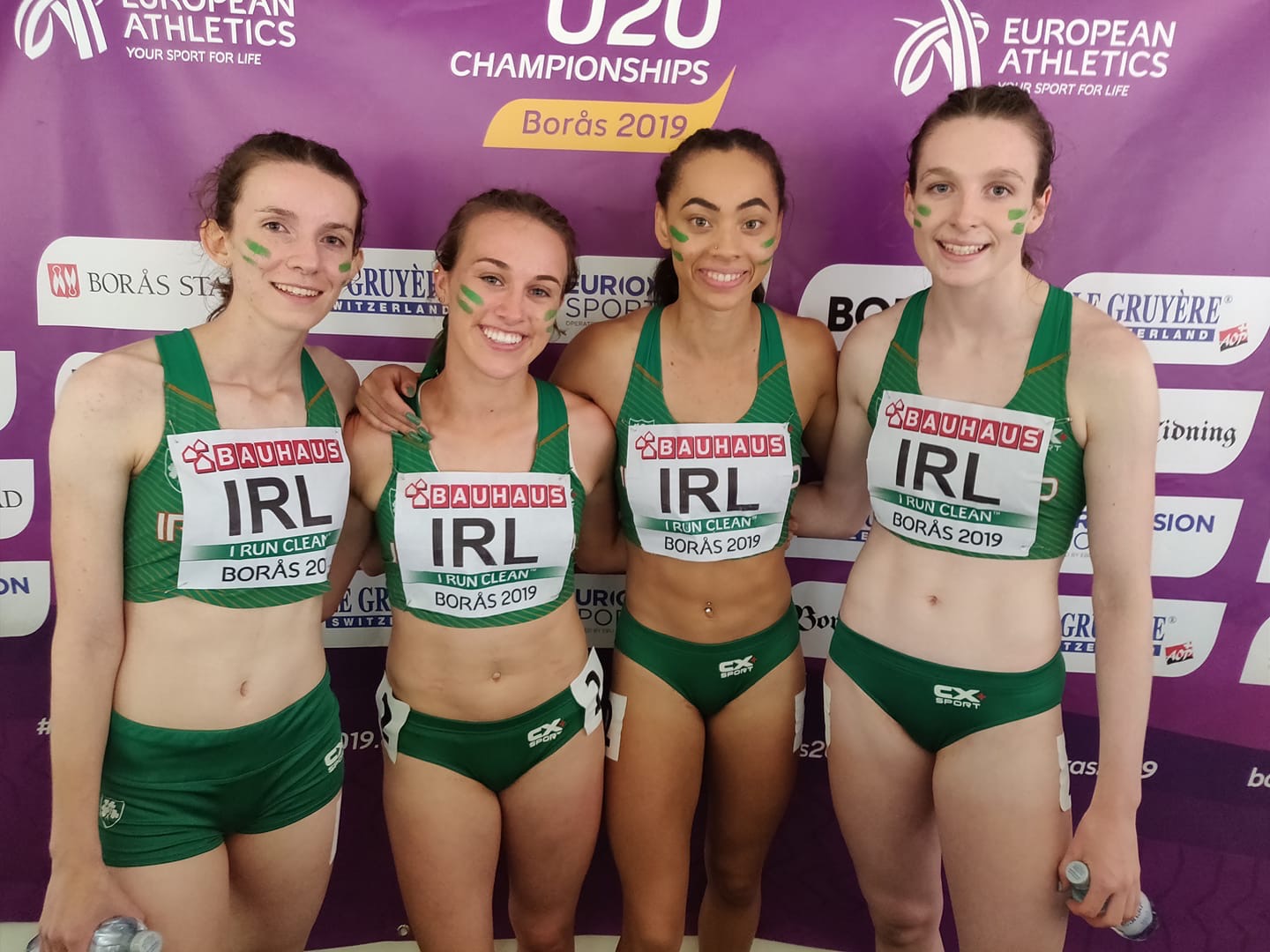 On a more positive note, Rachel McCann demonstrated a hitherto unseen steely competitive edge and entered new territory in the 4x400m relay when she ran sub-54 second anchor leg splits in both the heats and final, making her the second fastest member of the team. Unfortunately, in one of the closest 4x400m relays many observers had ever witnessed, 2nd – 7th were separated by less than a second, with the Irish quartet incredibly unlucky not to take home a medal as they finished 5th in a new National U20 record time of 3:37.42. (Their second national record of the weekend).
Coach Michael Roberts commented – "I'm immensely proud of Rachel and her achievement in the European U20 Championships. That she was able to deliver the fast times when it mattered is a testament not only to her talent but also to her work ethic over the winter, on the track and in the gym".
London Anniversary Games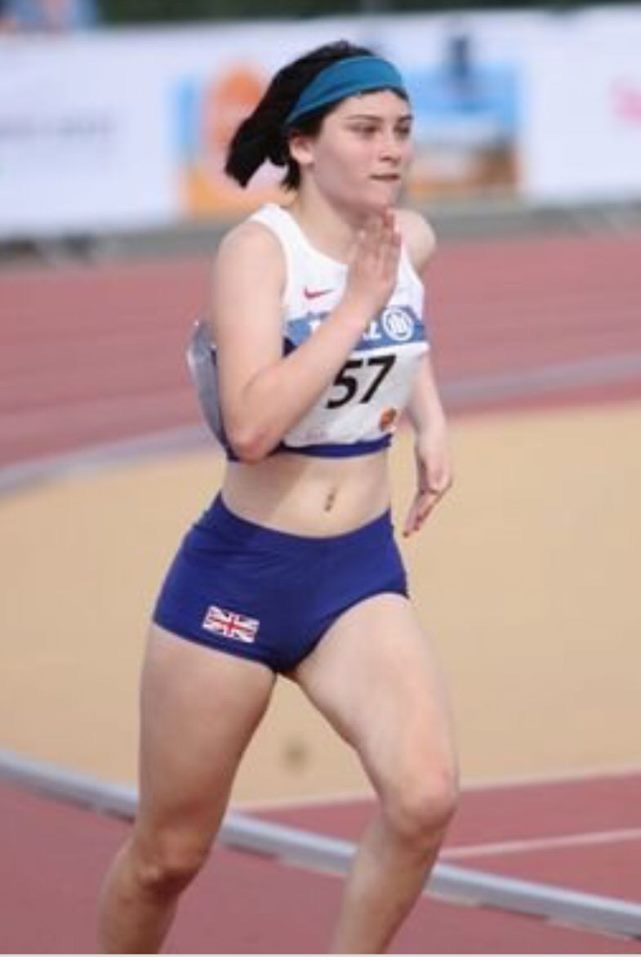 For one weekend only the current home of West Ham United was converted back to it's former glory of the athletics hub of the 2012 Olympics, with London playing host to the anniversary games. North Down was proud to be represented in the T38 100m by Eve Walsh-Dann, who showed once more that she relishes the big stage, clocking a season's best of 14.70 to finish 5th in a high quality race.
British Milers – Eltham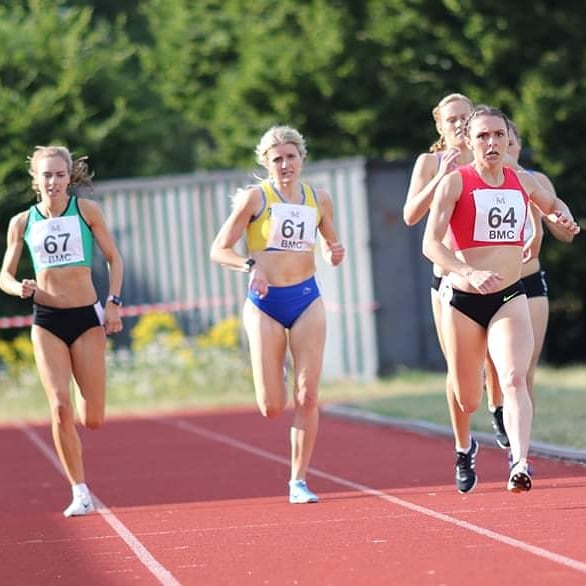 Also in London, but South of the Thames, Rachel Gibson was in action at the British Milers meet in Eltham. Amongst top quality opposition Rachel claimed 3rd in the ladies 800m B race, 2:10.11 representing a season's best for the in form North Down lady.