Photos with thanks to Davie McMeechan & John Glover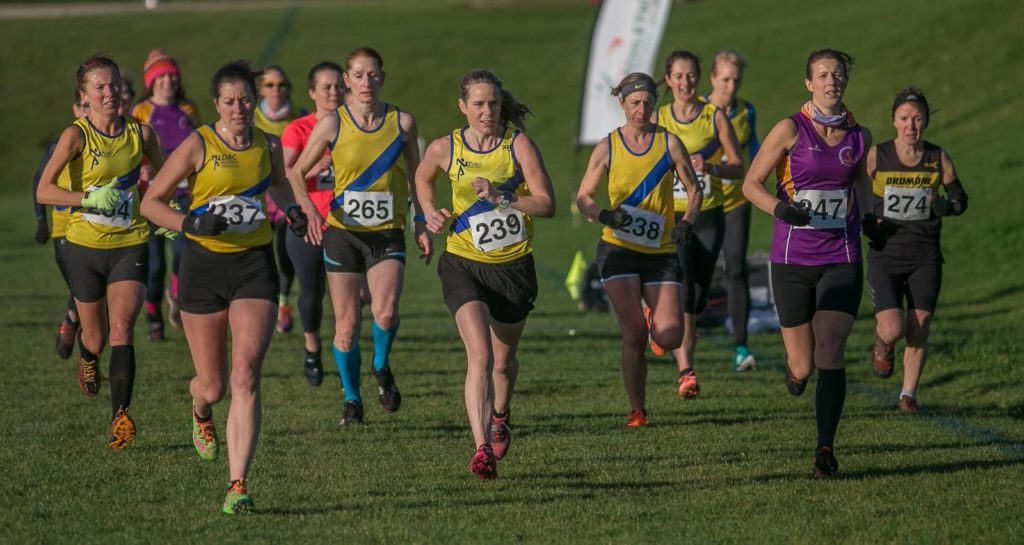 Amongst rising infection rates, but in compliance with Covid regulations, a brief window of opportunity recently provided competitive action for a number of North Down athletes, with track events for sprinters and distance athletes, whilst the Bobby Rea cross country finally got the go ahead, after multiple postponements.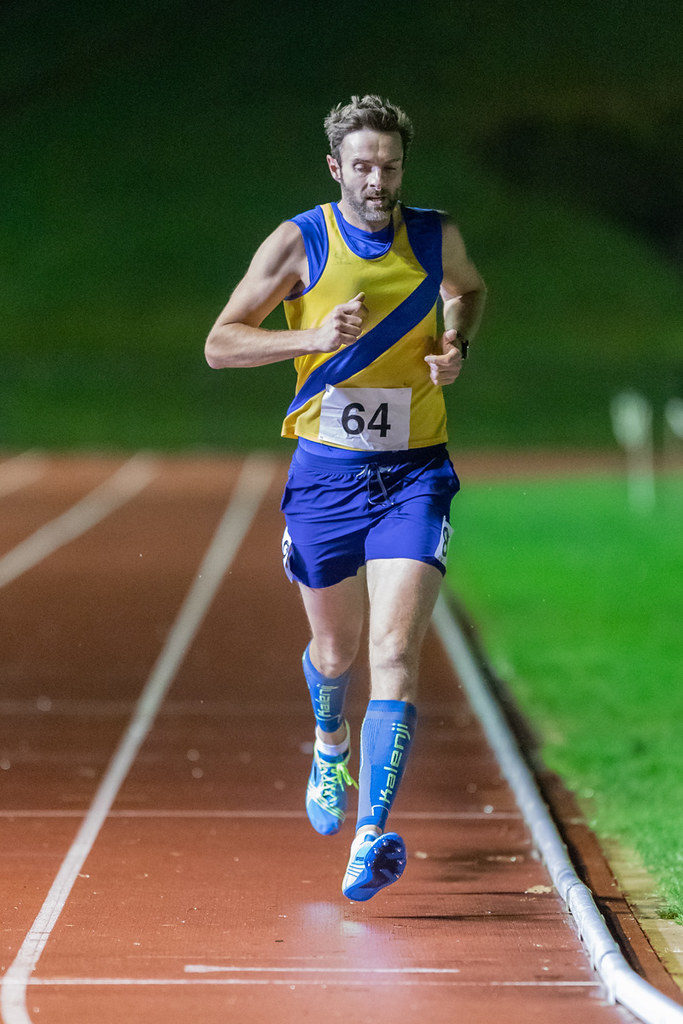 Eve Walsh-Dann was in action at the sprint event, clocking 9.37 for her 60m heat and 23.22 over 150m, while Bryanna Catney ran 2:36.22 in the 800m. Rachel Gibson and Nick Irvine both lined out in the 3000m, Rachel posting 9:53.55 for fourth in her heat, Nick following not long after in 10:15.72.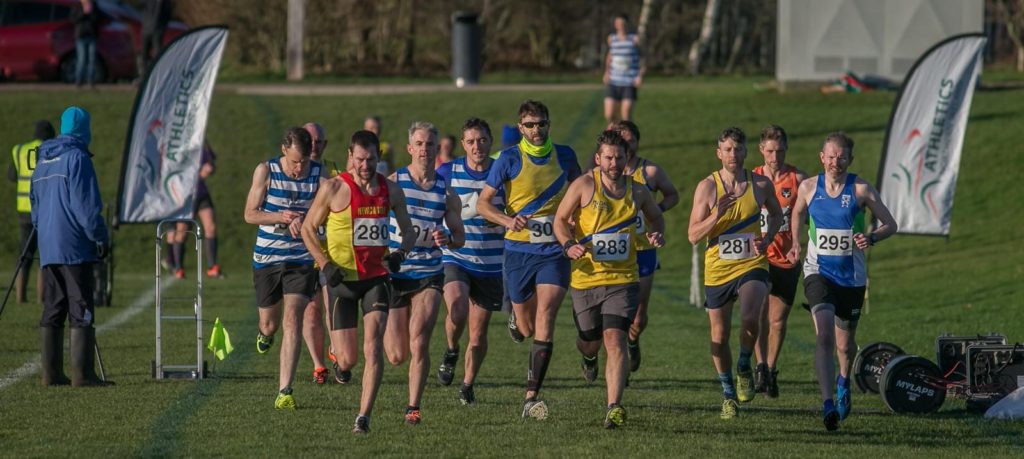 Irvine was back in action a few days later as the Billy Neill playing fields played host to a very different cross country fixture, devoid of spectators, with competitors socially distanced on the start line, and split into heats according to predicted times.
The opening men's race pitted North Down flyer, Craig McMeechan, against established veteran of the cross country circuit, Mark McKinstry. Over a reduced distance of 4 km the North Belfast man was again the pick of the bunch with a time of 12:04, but the Bangor student will take great heart from pushing him all the way, and finishing strongly in 12:09.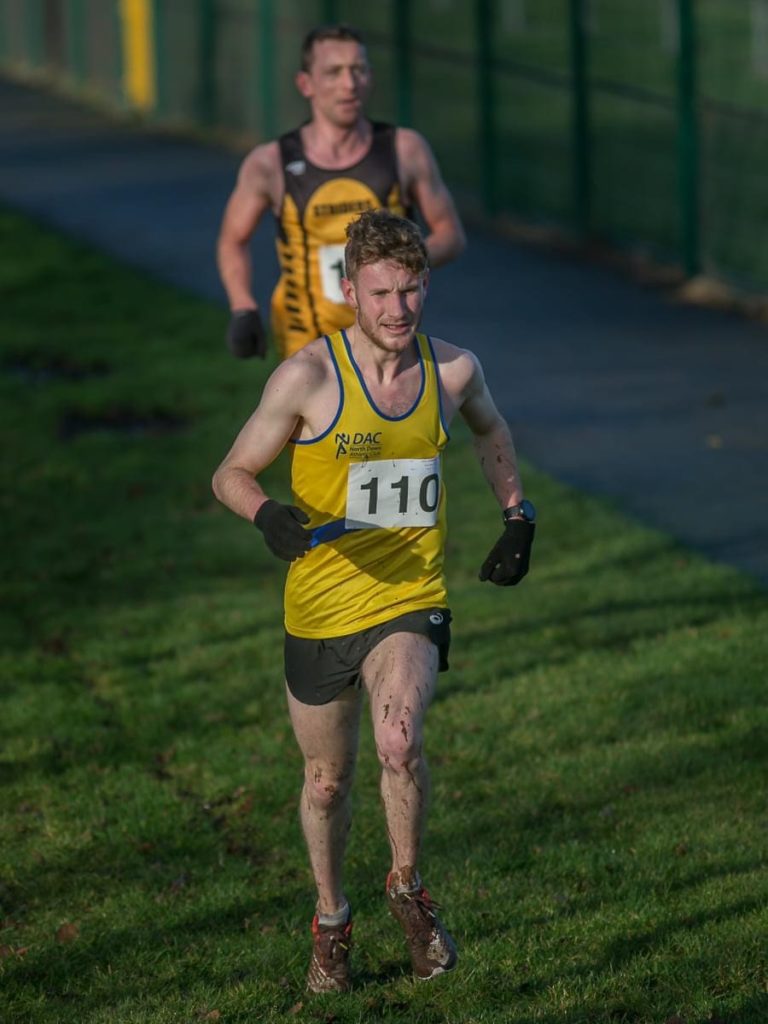 Jamie McMeechan claimed 13th in 13:15, while a hard fought battle between Steven Donegan (14:46), Philip Giles (14:52) and Alasdair Mair (14:52) went the way of the men's captain, with Andy Lowry not far behind in 15:22.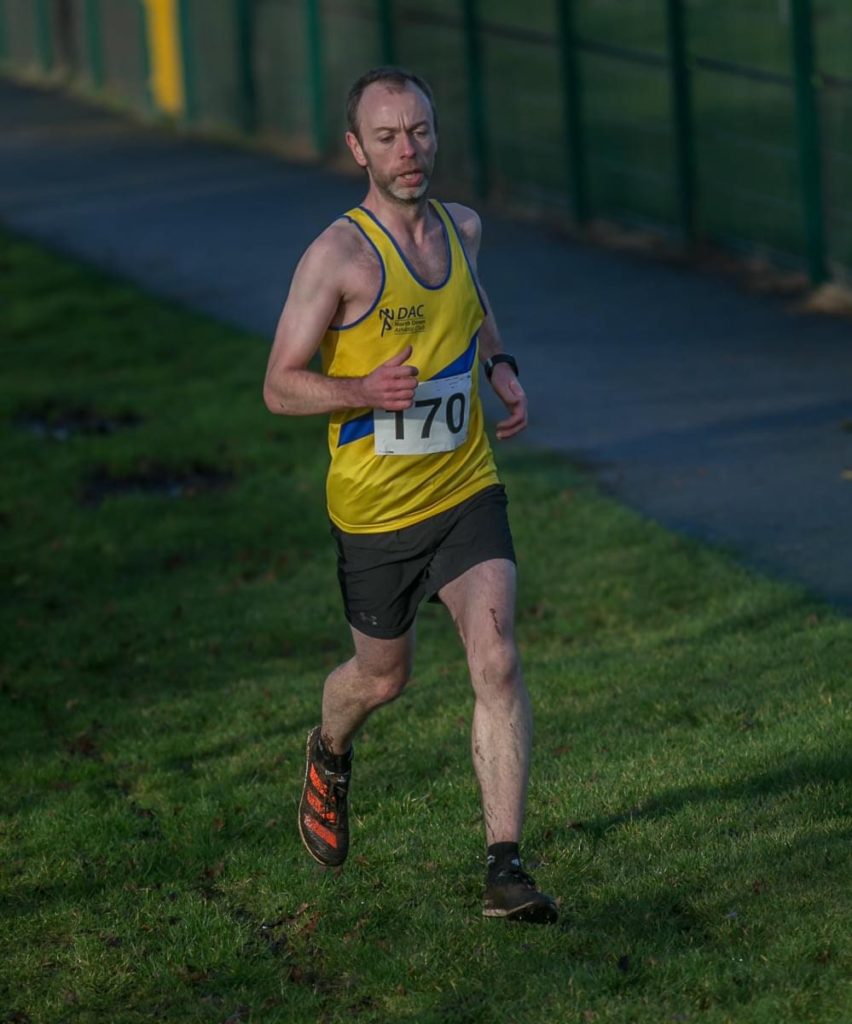 Race two was won by Neil Weir (13:08), with Nick Irvine the best of the North Down athletes in 14:43. Simon Boyle (14:57) placed a creditable ninth, while a tightly packed group of athletes was eventually headed by Nick Anderson (16:31), from Johnny McGrath (16:40), Andy Belshaw (16:41), Shane Logan (16:43) and Richard Garrad (16:52).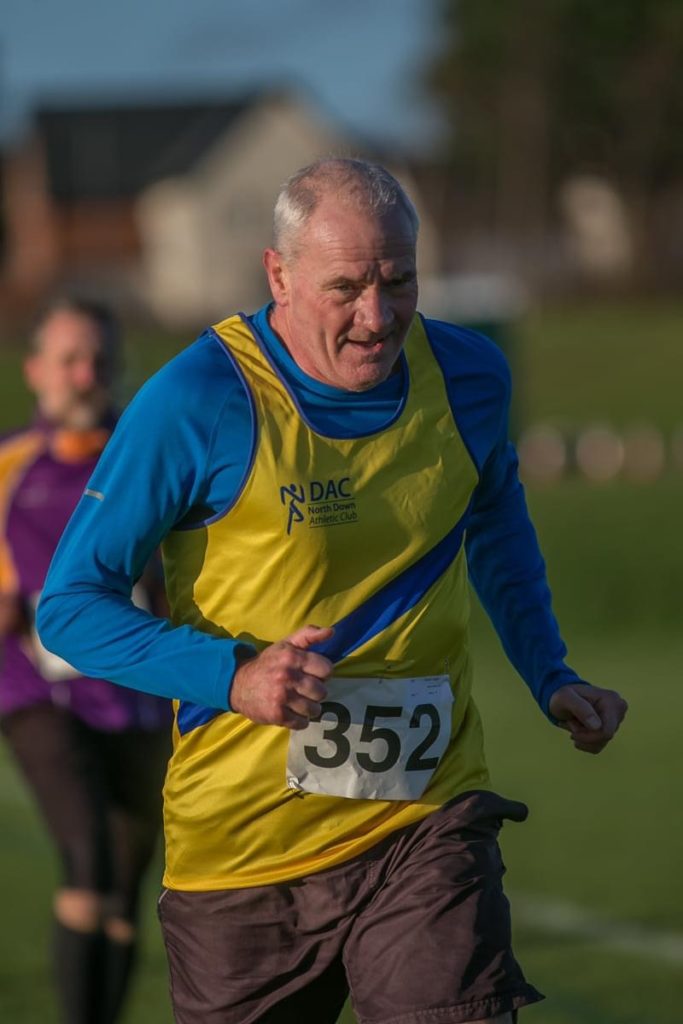 Steven Boyd (18:40) and Cliff McCausland (19:57) completed North Down representation for the men, and shortly afterwards it was the turn of the ladies to take on 4km of sun drenched fun.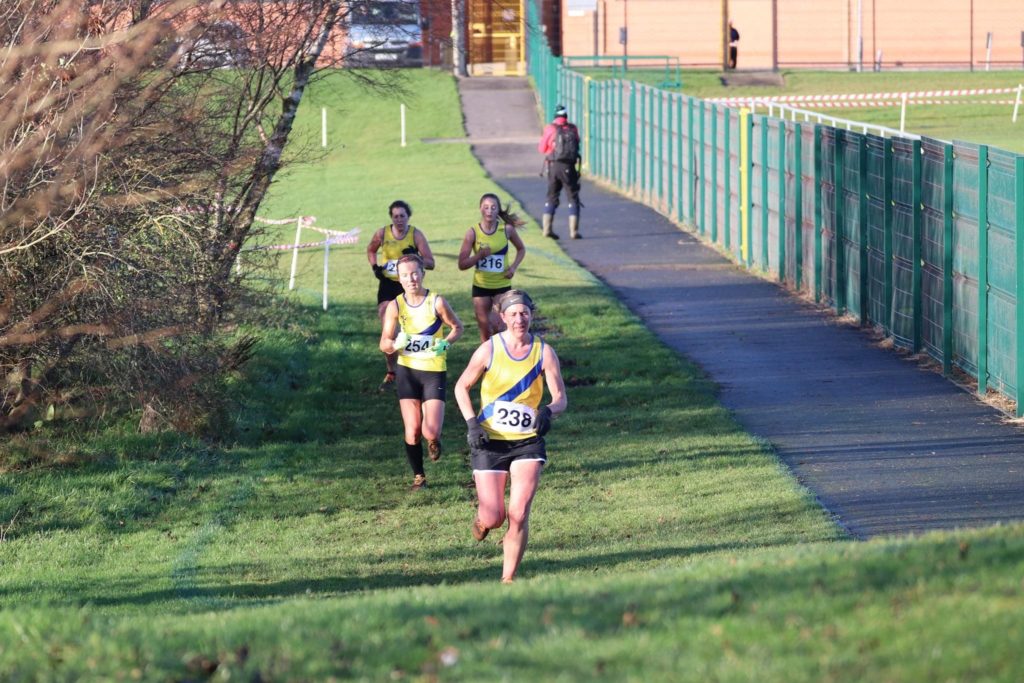 Such was the enthusiasm amongst the ladies to get their spikes on, that the North Down contingent constituted exactly half of the thirty two strong field, Katie Moore the first club member home in 15:00 (4th overall).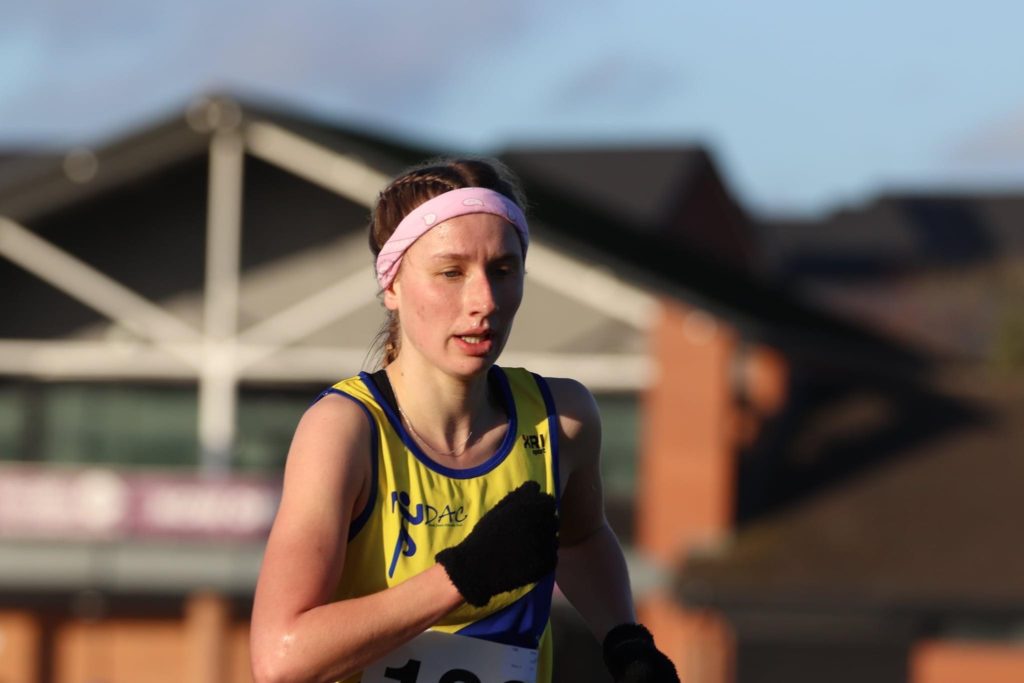 Tara McDonough (15:51/5th), Erin McConnell (16:38/8th) and Clair Quigley (16:43/9th) were all well up the field, with Stephanie Hambling (17:03), Lindsay Doulton (17:10), Valerie McDonough (17:21) and Helen Byers (17:33) not far behind.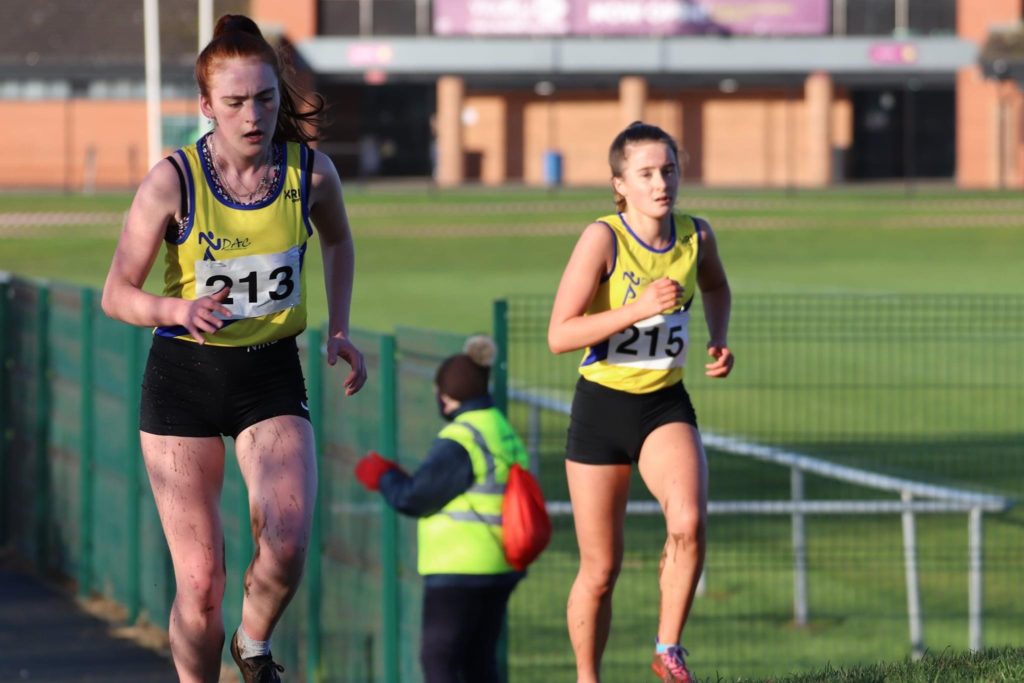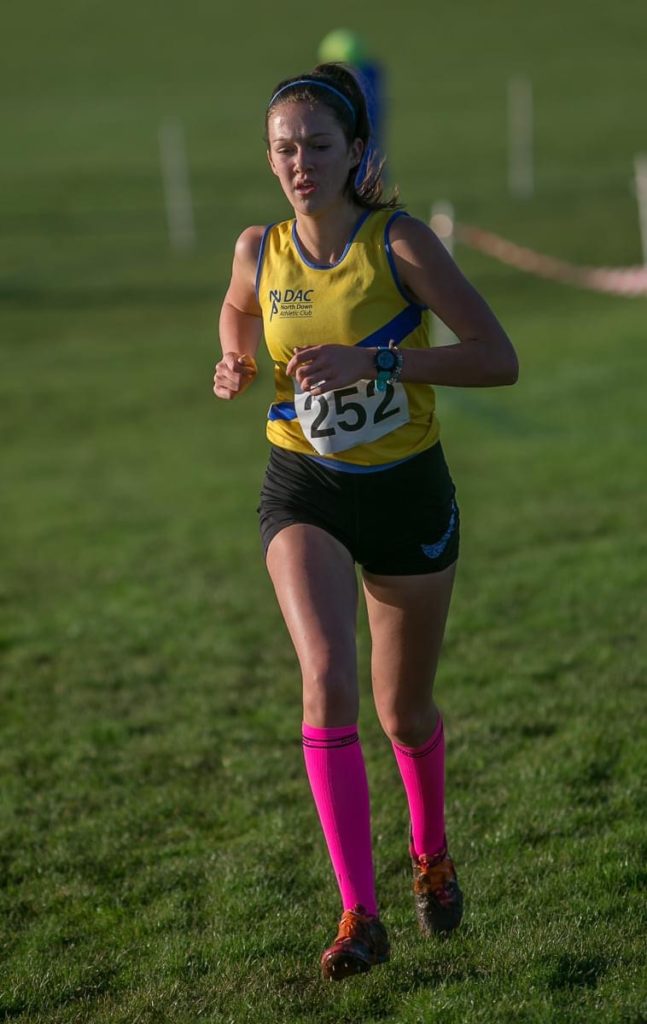 Bryanna Catney (17:59) showed no ill effects from her track race earlier in the week, and was followed home by Rachel Gillespie (18:07), Caitlin Turner (18:17), Claire Scott (18:44) and Alisha Turner (18:49). Glynis Boyle (19:09), June McMinn (20:56) and Paula Simpson (23:45) completed an excellent team effort, on a day which may not count for much in terms of traditional league scoring, but allowed a brief taste of what we've been missing, before stricter measures came into place.

Greencastle 5 Miler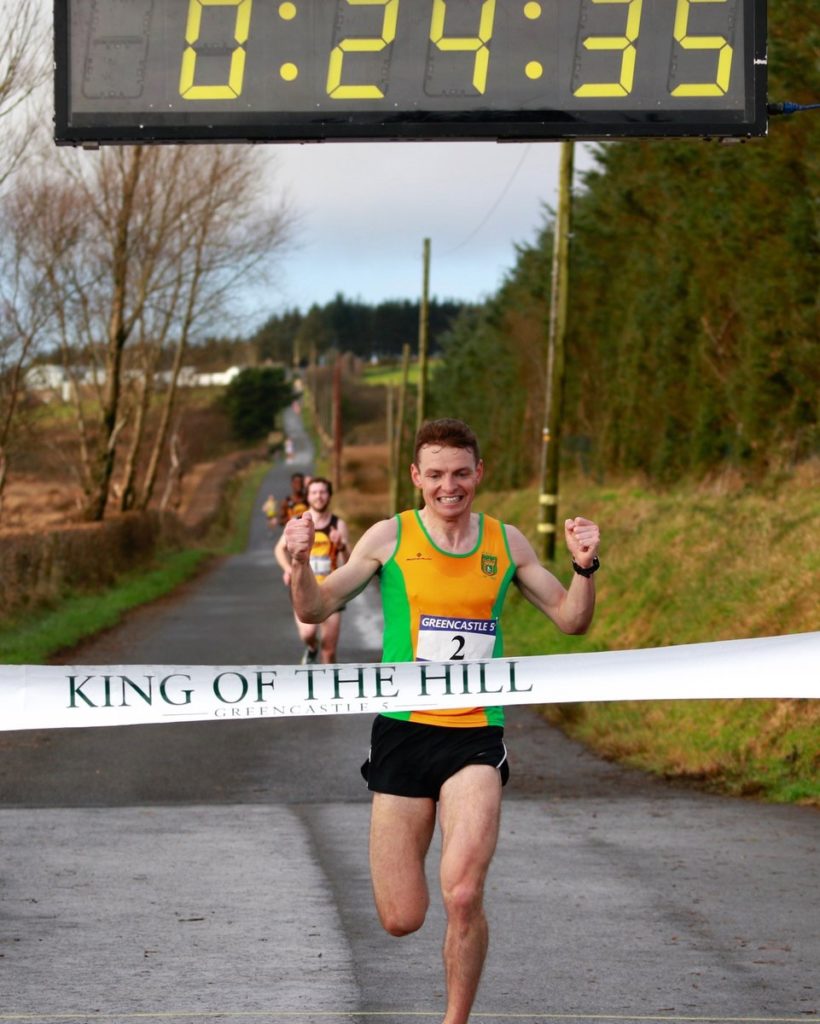 Traditionally a popular Boxing Day fixture, the County Tyrone village hosted a much smaller event of just under one hundred athletes this year, Conor Duffy eventually taking the win in 24:33. North Down was represented by Rachel Gibson, 30:25 good enough for second female and (27th overall).