North v South Cross Country Challenge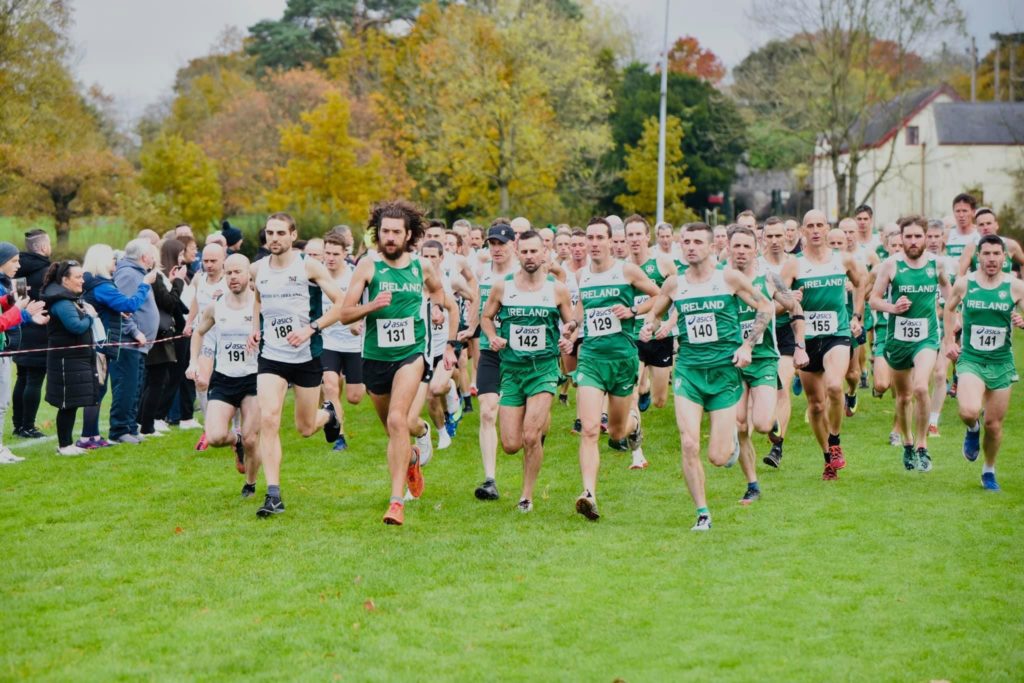 The traditional British and Irish Masters event may have fallen by the wayside, due to logistical issues, but an all Ireland competition efficiently filled the void on Saturday, Queens University playing fields hosting athletes from north and south of the border, with some high quality competition, in perfect autumnal conditions.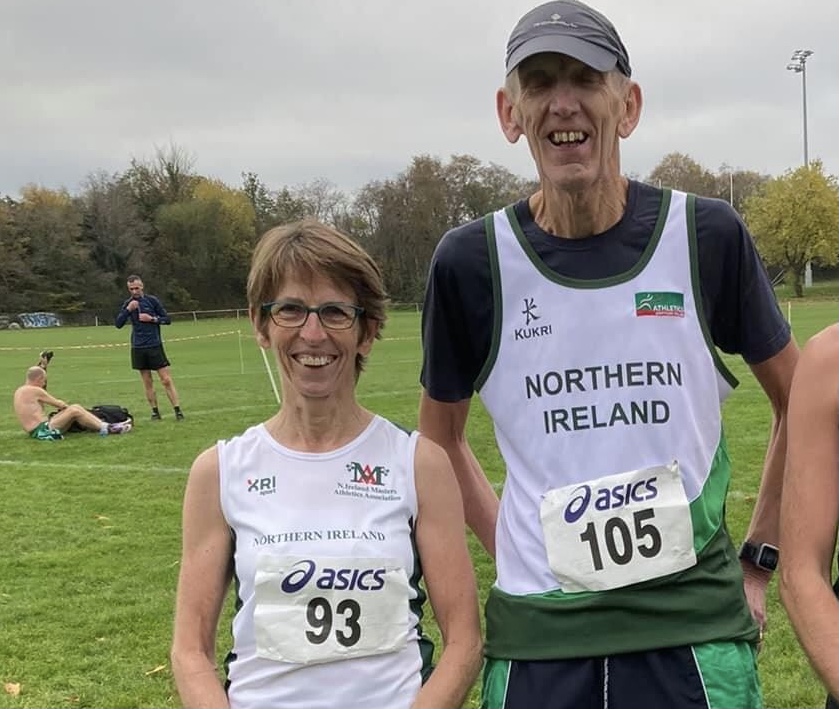 The opening ladies and M65 race provided an opportunity for several North Down athletes to make their Northern Ireland debuts, Clair Quigley more than holding her own, before placing 28th overall. Terry Eakin is perhaps more accustomed to life in a national vest (and very often to winning in one), but had to settle for second M70 on this occasion, 35th overall after this usual accomplished performance, while Frankie Rea only recently entered the M65 age category, but was well up the field in 39th (5th in bracket).
There was very little to separate Julie Wilson (56th) and Claire Scott (57th), who both put in excellent performances, while June McMinn was again amongst the best in her age category, and placed 81st overall.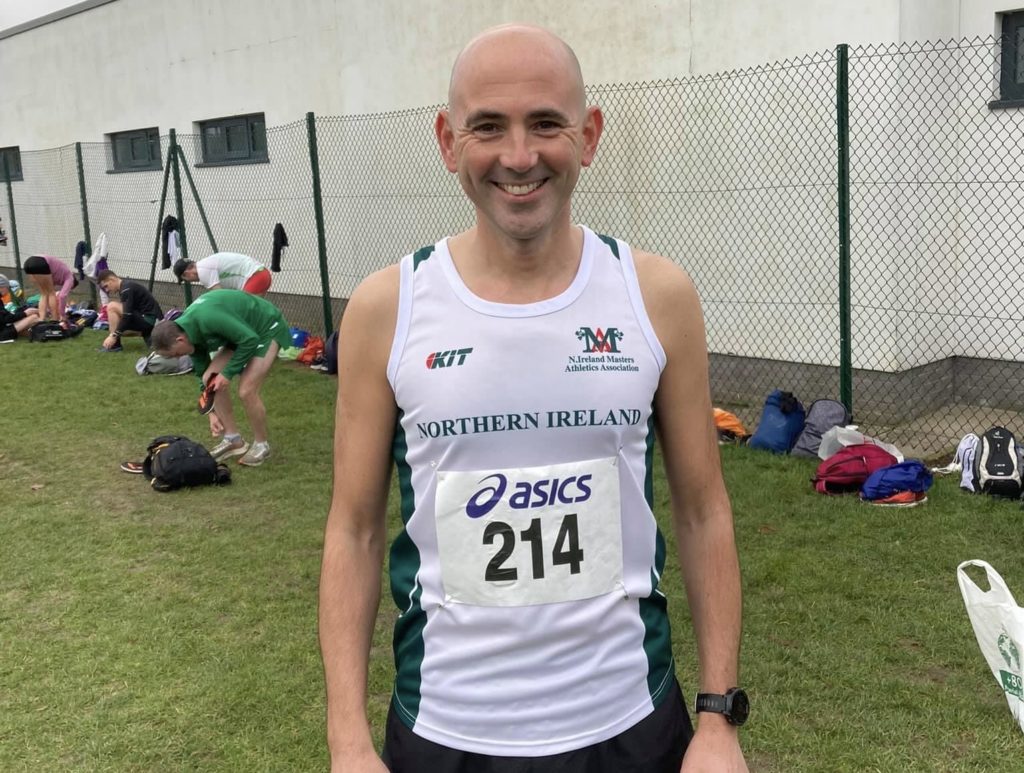 Before long it was the turn of the U65 men to take on The Dub, David Massey finishing a creditable 52nd in his first representative shirt, while Philip Mulligan completed an excellent North Down turnout with 67th spot, 10th of the M55's.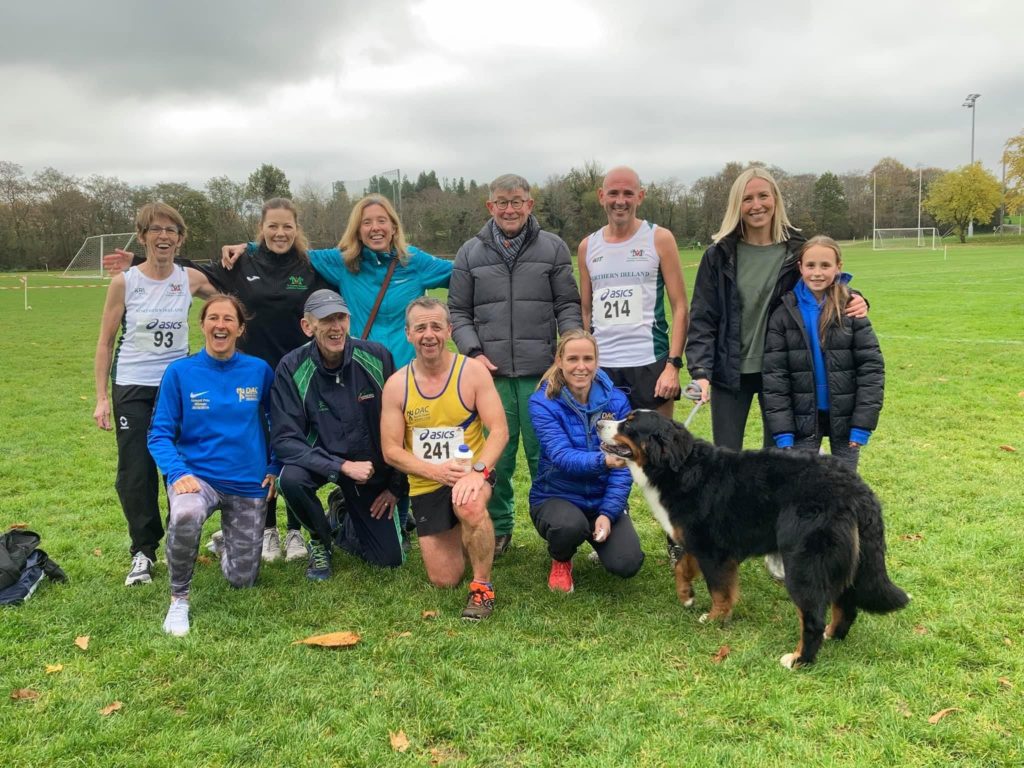 Tollymore Trail Marathon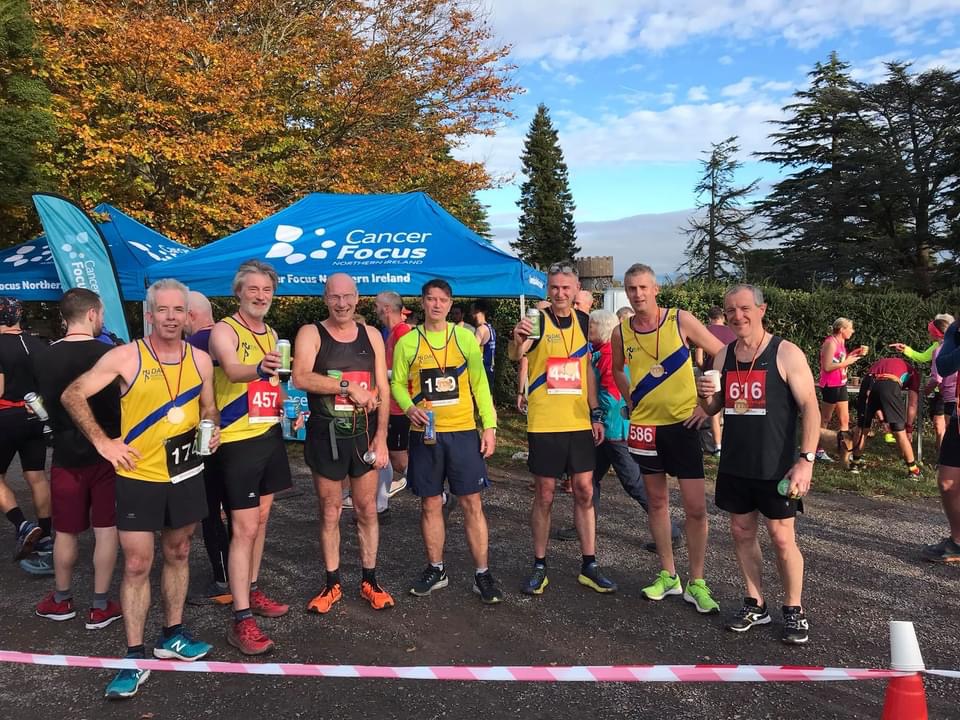 The perfect running conditions seemed to reach all parts of the province on Saturday, with Tollymore Forest Park hosting the annual trail marathon in beautifully colourful autumnal conditions, with barely a breath of wind to distract the athletes. Races were available from 10k up to the 39 mile ultra marathon, North Down Chairperson, Clare Russell (59:57), displaying her impeccable timing in the shortest option, by dipping under the hour mark with just a few seconds to spare.
The half marathon proved to be the most popular choice of the day, with over 300 athletes lining up for a scenic tour of the forest, Steve Wise proving to be the pick of the North Down bunch, finishing 72nd overall in an excellent time of 1:42:15. Christopher Connolly (1:42:41) was not far behind in 77th position, while Philip McDonough clocked an impressive 1:44:13 for 87th. Les Wilkinson was 91st in 1:44:44, Johnny McGrath was 108th in 1:47:28, while Michael Taylor completed the speedy bunch in 1:50:41 for 133rd spot.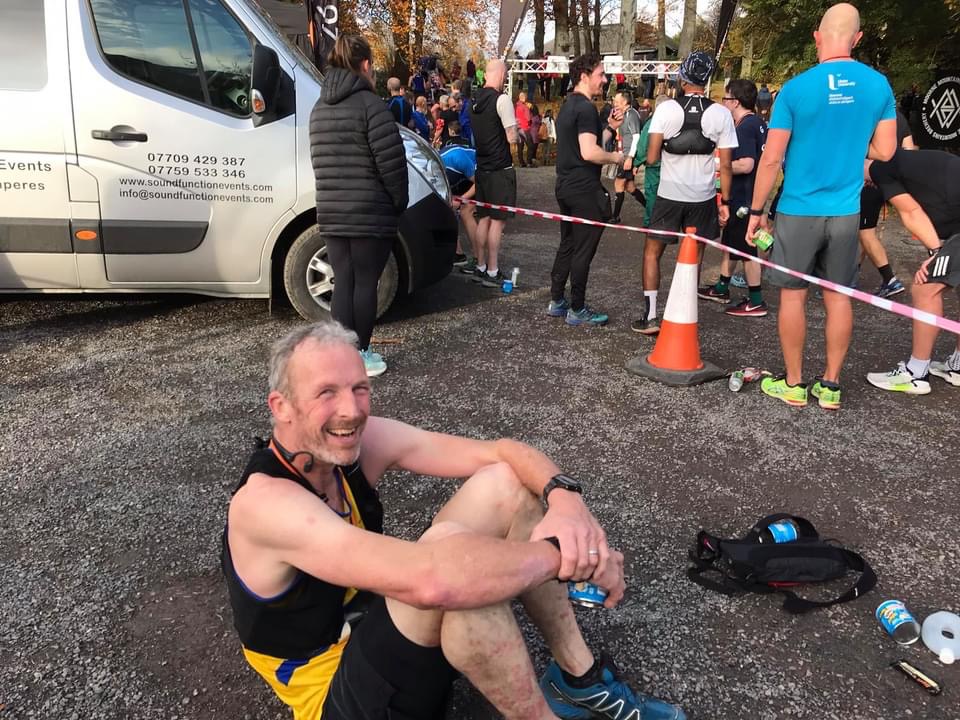 Alan Massey was in great form over the 26.2 mile option, clocking 3:41:36 for 17th spot, Robert Eadie was 20th in 3:46:38, Kevin Mulligan was comfortably inside the four hour mark, finishing 27th overall, in 3:57:47, while Noel Eager was 39th in 4:12:58. Last, but not least, Donald Smith completed another epic running adventure, taking on the full 39 mile Ultra and stopping the clock on 7:19:41 for 25th position.