Dublin Marathon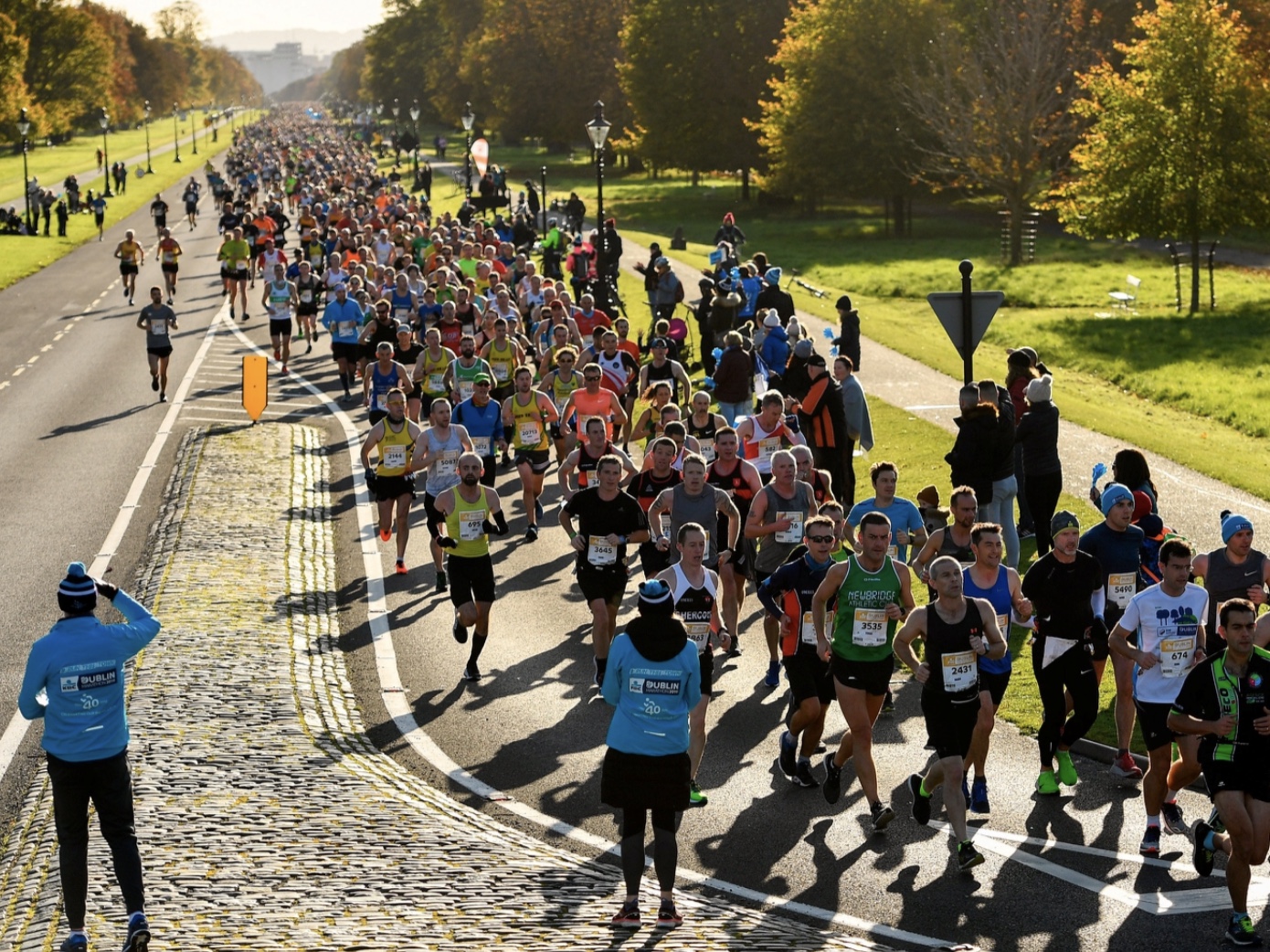 In conditions that were noted to be just about perfect for distance running, 22,500 athletes lined up in Dublin city centre on Sunday morning for an increasingly popular event that sold out in record time this year. Taking athletes on a one loop anti clockwise tour of the capital city, athletes spent the majority of their race South of the Liffey, with an early half dozen miles through and around Phoenix Park providing the most sustained period of climbing throughout the whole 26.2 miles. North Down AC had a dynamic dozen on the start line and despite varying levels of preparation and fortune on the day, can be proud of each and every one of the members who chose to put themselves through what only Eliud Kipchoge can make look easy.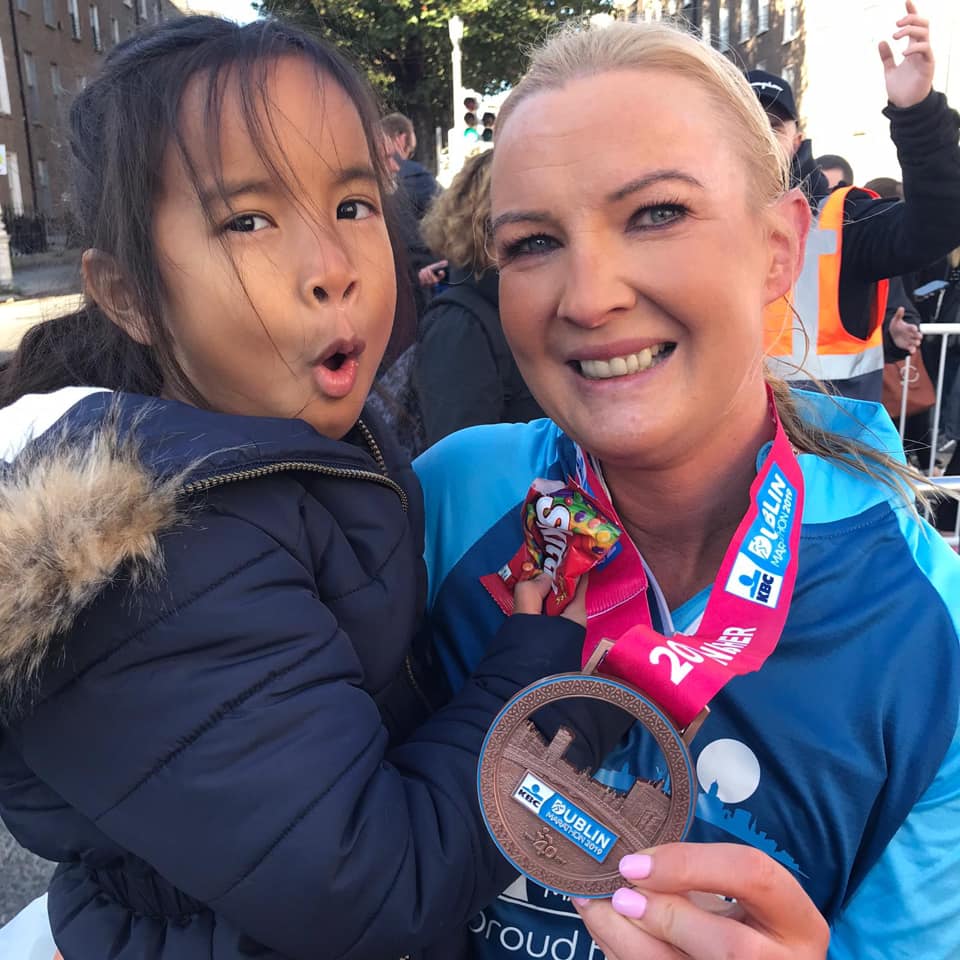 Having made great progress in recent times it appeared that a sub three hour marathon was inevitable for Fiona McQuillan, but after a 3:02 in Dublin last year, she was disappointed to miss her target in London this spring, and to then have to pull out of June's Walled City Marathon through injury. Despite these setbacks, the self effacing Bangor lady has pursued her goal relentlessly through hundreds of miles worth of solo runs and 'two a days', finally achieving her target with a beautifully paced 2:56:45 for 40th female, 8th in age category and a new North Down club record, ahead of the likes of Julie Balmer (2:57:50) in 2012, Paula Hawtin (2:57:58) in 1986, and Roma McConville (2:58:07) in 1983.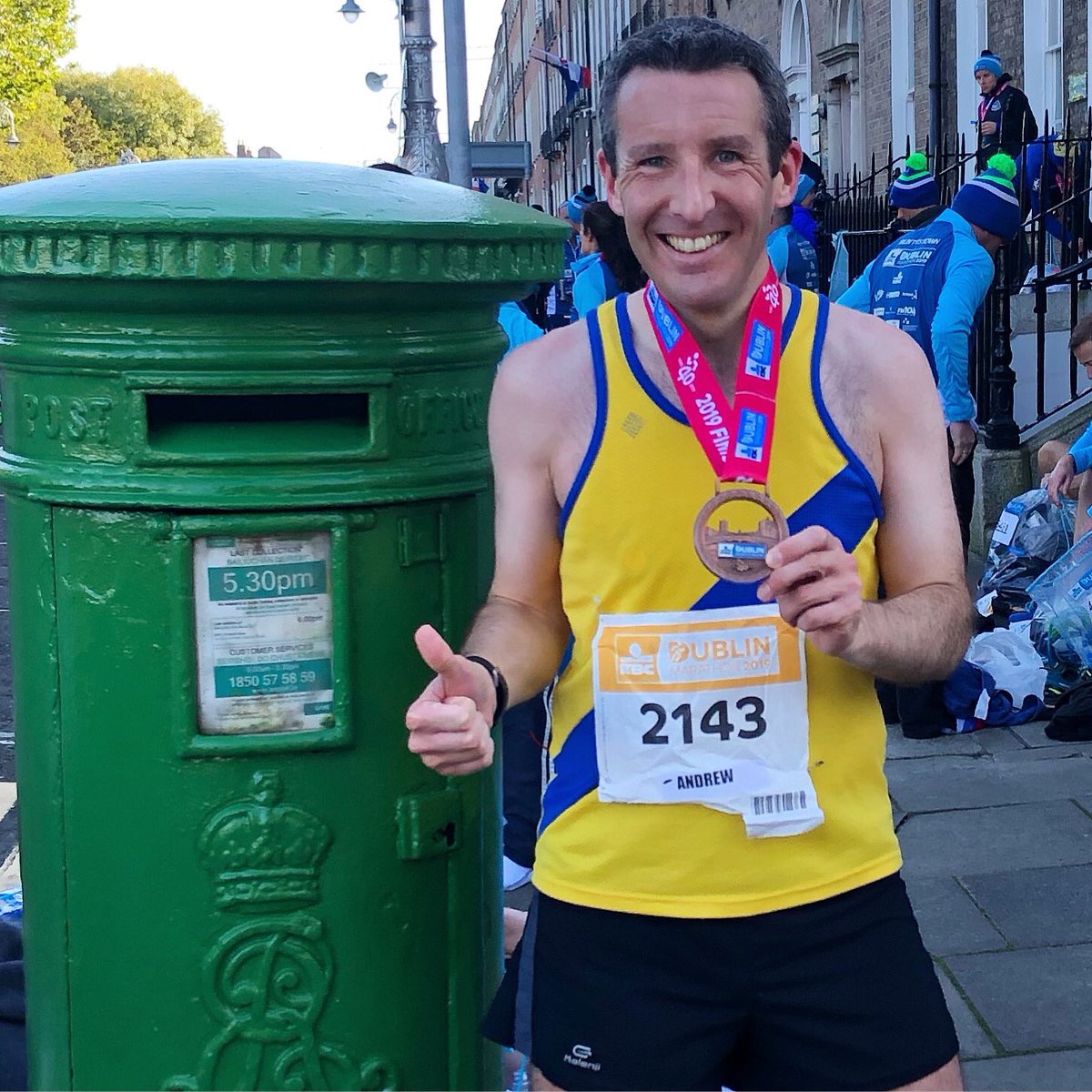 Having declared her endurance days over, Fiona may not feel the need to pursue another three hour marathon, but will certainly provide the inspiration for others in the club who are more than capable of following suit, Eamonn O'Reilly and Andrew Muir being two candidates, the former continuing his recent good form to register 3:09:18 and the latter surprising even himself to put aside an injury disrupted build up and clock 3:14:05. Darren Hamilton and Paul Floyd have been there, done it, got the finishers T-shirt (89 previous times in Floydy's case) and found themselves in the enviable position of being capable of completing a 'training run' marathon prior to the main event in New York this Sunday, a task they duly completed in 3:19:04.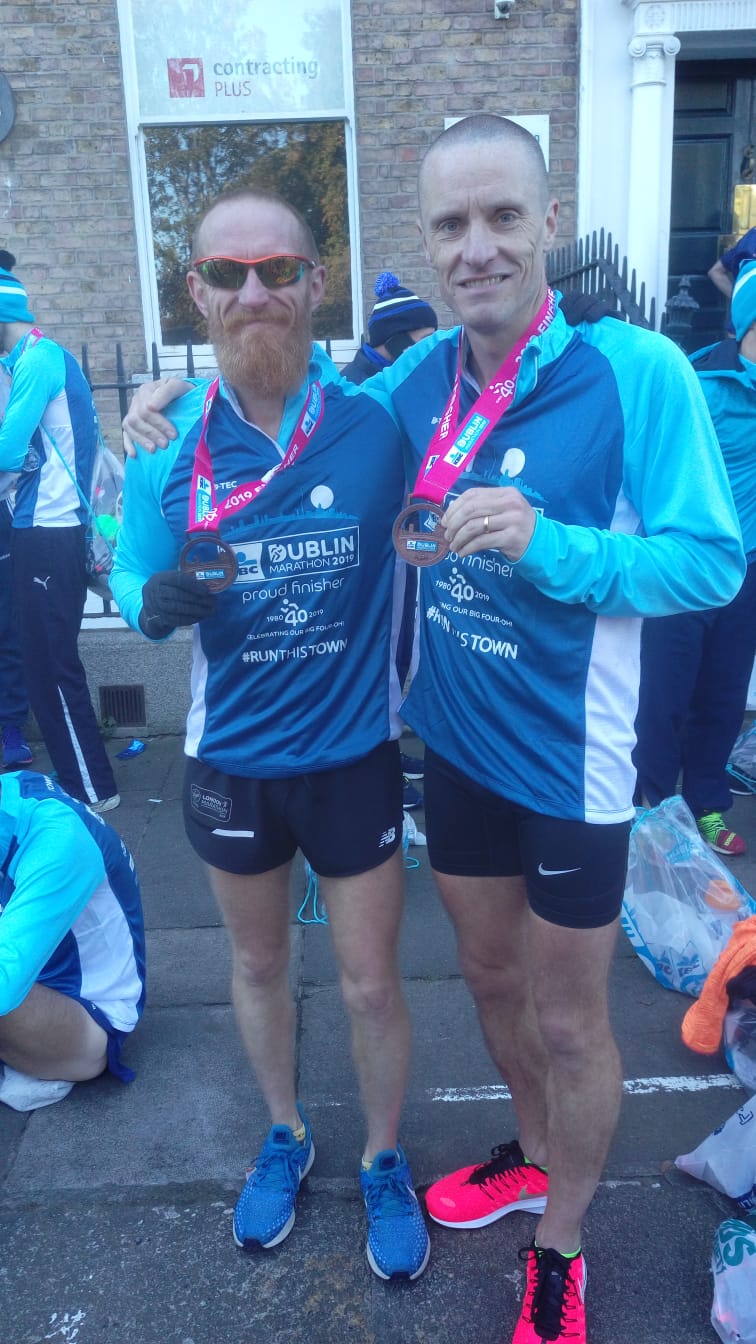 Neil O'Driscoll has made a habit of picking up late bibs and completing marathons with precious little training, and was able to call on improved levels of general fitness to register a tremendous new PB of 3:23:36, whilst Robert Eadie backed up an impressive showing at the Mourne Skyline race to claim his own nine minute PB of 3:38:36. Paul Dowey crossed in 3:41:25, Richard Garrad (3:45:57) took more than five minutes off his previous best, whilst Dougie Gordon backed up last week's Amsterdam Marathon with a a return to the sub 4 club and a clocking of 3:55:58. Donald Smith ticked off yet another marathon in 4:23:50, whilst Wendy Murray suffered a hip injury early on, but made herself and the club proud by digging deep and crossing in 4:55:07, for a finishers medal as hard earned as anyone on the day.
NI & Ulster Even Age Group Championships and Novice Cross Country
A beautifully crisp and sunny morning welcomed hundreds of athletes to the Greenmount Agriculture College on Saturday, with conditions underfoot pleasantly firm for the age group championships. Amongst some of the very best youth athletes in the country, Caoimhe Fenlon got proceedings underway with a 33rd place finish in the U10 girls, whilst Bailey Duncan had a great race in the corresponding boys event, claiming 5th overall, with James Blease 37th.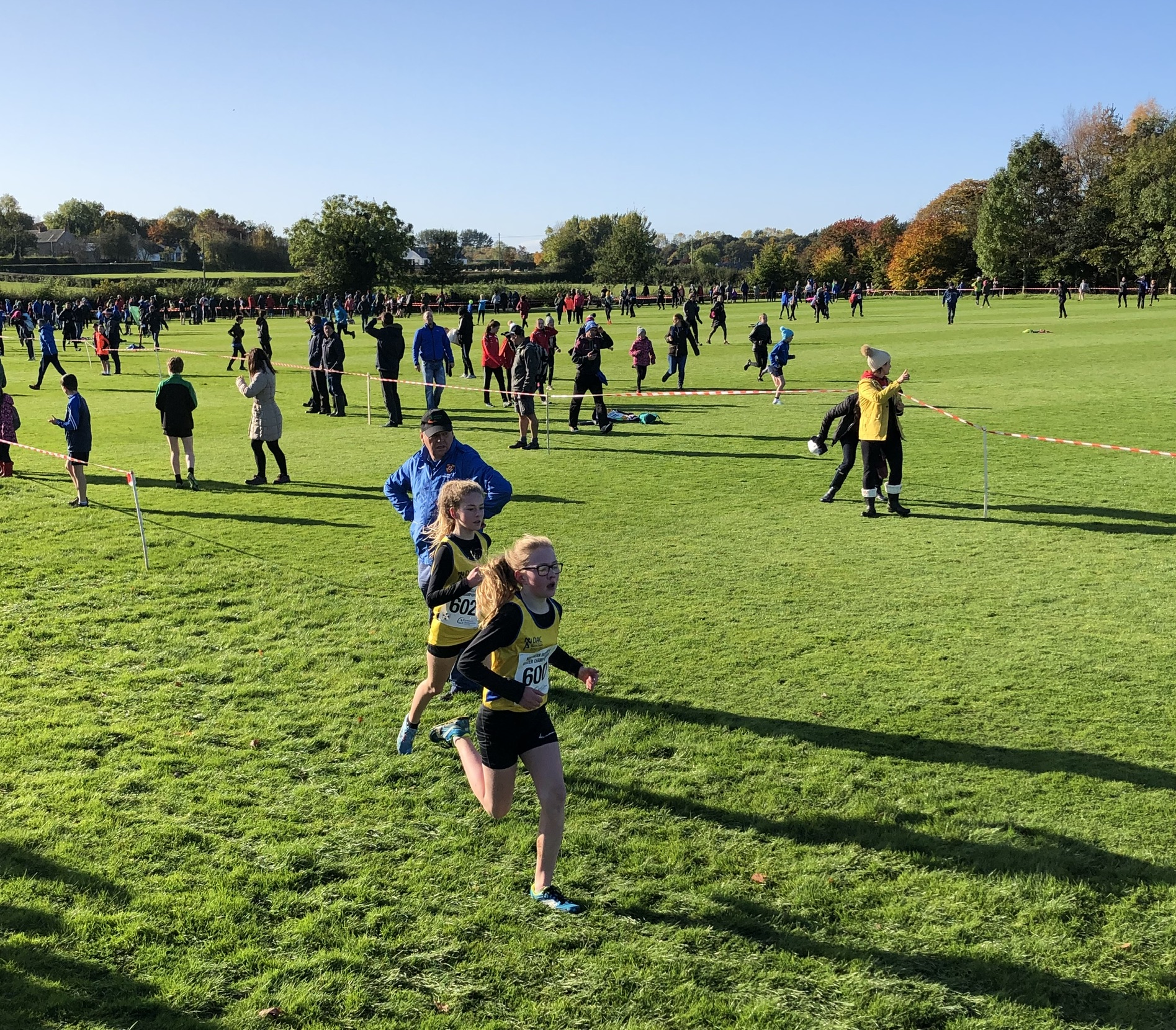 A strong showing from the U12 girls saw them narrowly miss out on 3rd team, with Holly Blease (17th), Lauren Cheatley (20th), Zoe Kirk (21st), Erin Playfair (29th), Cara McCurley (33rd), Anna Moran (44th), Eimear Mulligan (50th) and Eva Gibson (58th) all running well, whilst the highlight of the day was a team win for the U12 boys. Aodhan Keag had a sensational run to claim 4th overall and was ably backed up by Seb Holley (6th), Sam Doyle (21st), Isaac Dunne (29th) and Alex Downey (31st) for a superb team effort and a opportunity to attend the All Ireland Cross Country in November as Ulster Champions.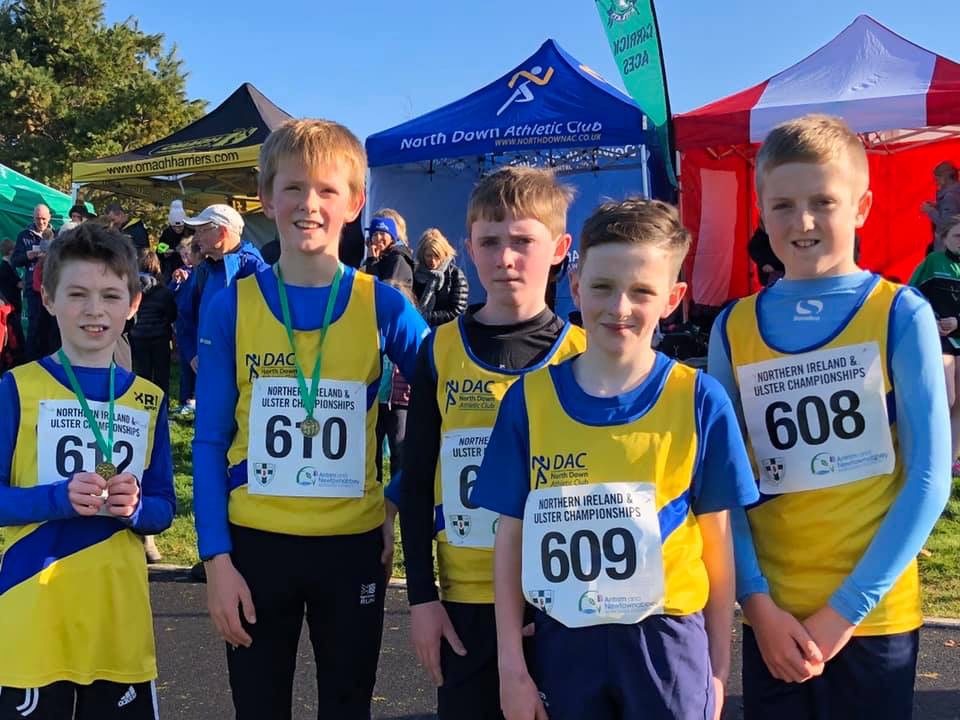 In the U14 girls, Lucy Cheatley (20th), Rebekah Laffin (35th), Mackenzie Eager (36th), Ella Riddell (47th) and Naomi Dunne (72nd) contributed towards a 5th place team finish, whilst the U14 boys were unable to field a full team, but had great individual runs from JJ Holley (7th) and Daniel Caldwell (67th). The U16 girls took 3rd spot with Tara McDonough (9th), Tori Galloway (18th), Niamh Fenlon (31st), Hollie Massey (33rd) and Amy McMullan (57th) all competing strongly, whilst the U16 boys was again about individual performance, one that Jamie Gaw (14th), can be more than proud of.
The U18 girls had a close run battle with Omagh Harriers for the runners up spot behind Lagan Valley, and eventually prevailed, thanks to vital contributions from Murphy Miller (7th), Caitlyn Turner (13th), Rachel Gillespie (18th) and Alisha Turner (22nd), whilst Mark Carberry, despite being the club's sole representative in the U18 boys race, performed admirably off the back of limited recent training to place 26th overall.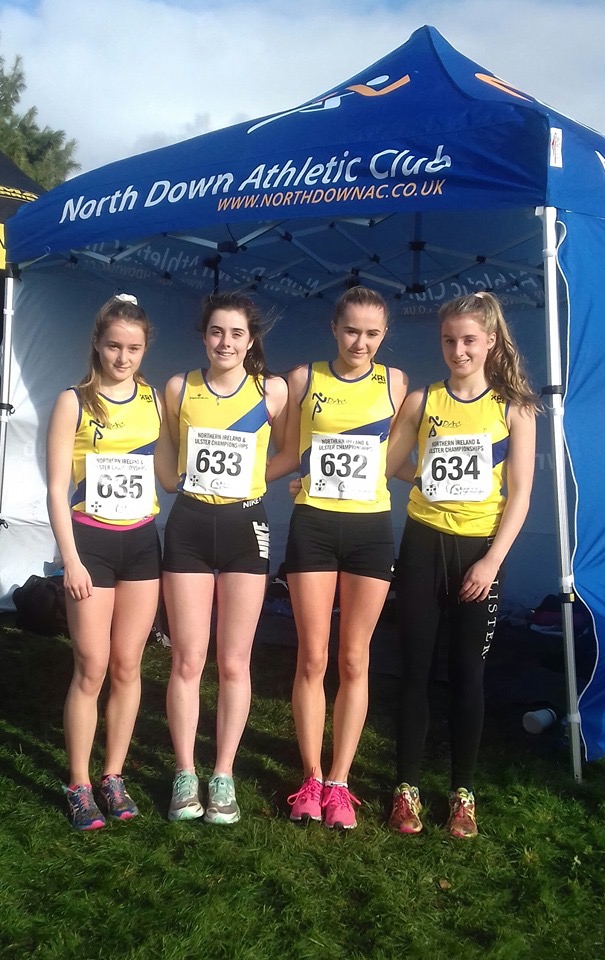 In the senior events, the club was represented by a ladies quartet, led home by the in form Claire Scott (31st), from Helen Byers (34th), Jo Moran (57th) and Paula Simpson (59th), whilst in the men's race, Jack Bradshaw was well up the field in 23rd, from Nick Irvine (34th), David Massey (59th), Steven Donegan (62nd) and Philip Baillie (77th).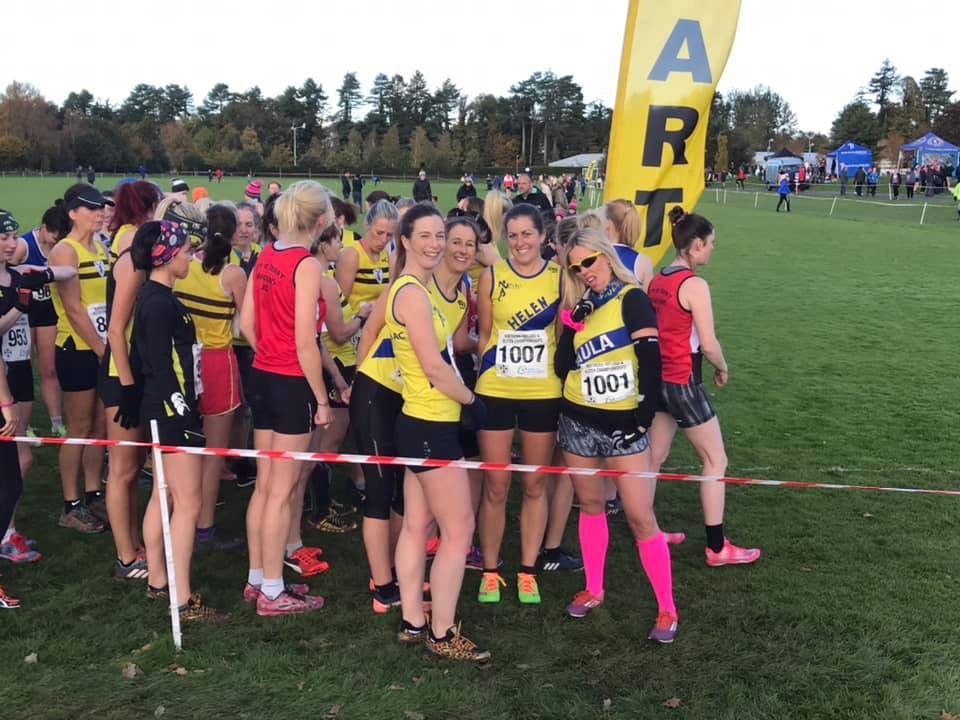 East Antrim Marathon Series – Dublin B2B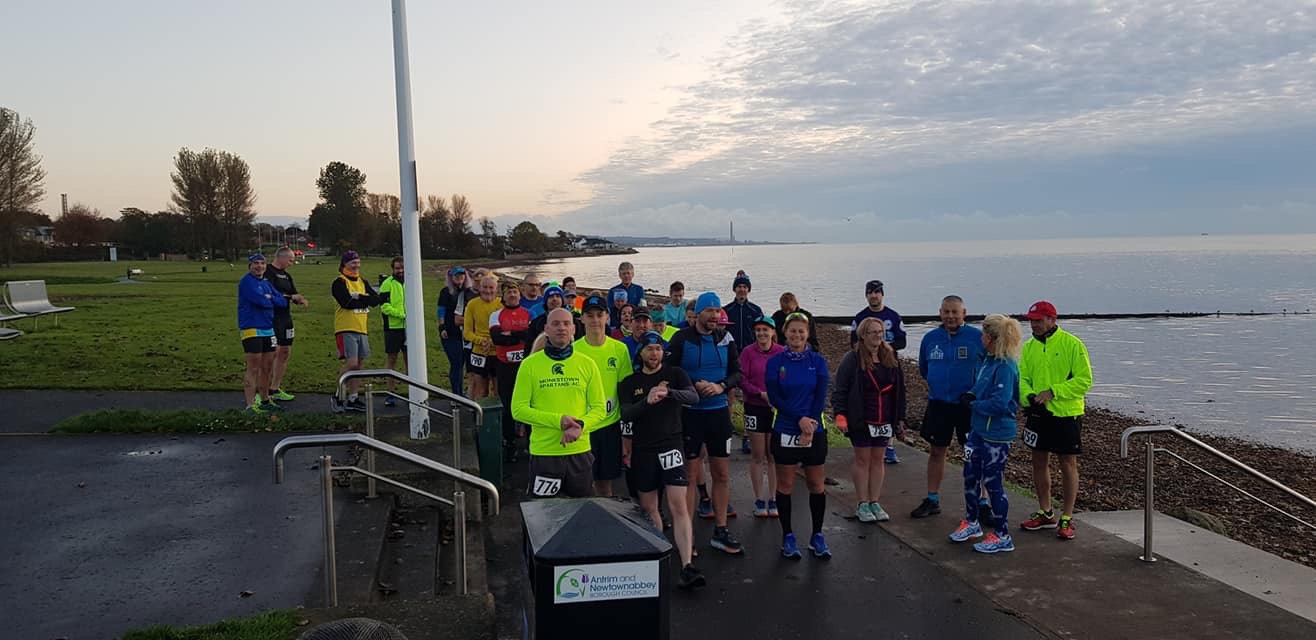 In unusually pleasant conditions for an EAMS event, the annual 'back to back' race on Saturday facilitated those athletes of a mind to run a marathon, in addition to the main event in Dublin on Sunday, and also those for whom one marathon on a weekend is enough! Whilst Andy Belshaw has been known to flirt with both camps, on this occasion he was firmly with the latter, and toed the line at the Loughshore Bandstand for a series of out and back shuttles between the starting point and Gideon's Green. Having claimed a 3:17 at the recent Chester Marathon, this one was purely about adding one to the tally, Andy easily dipping under four hours to post 3:50:40 for 4th place overall.
Leeds Abbey Dash – 10k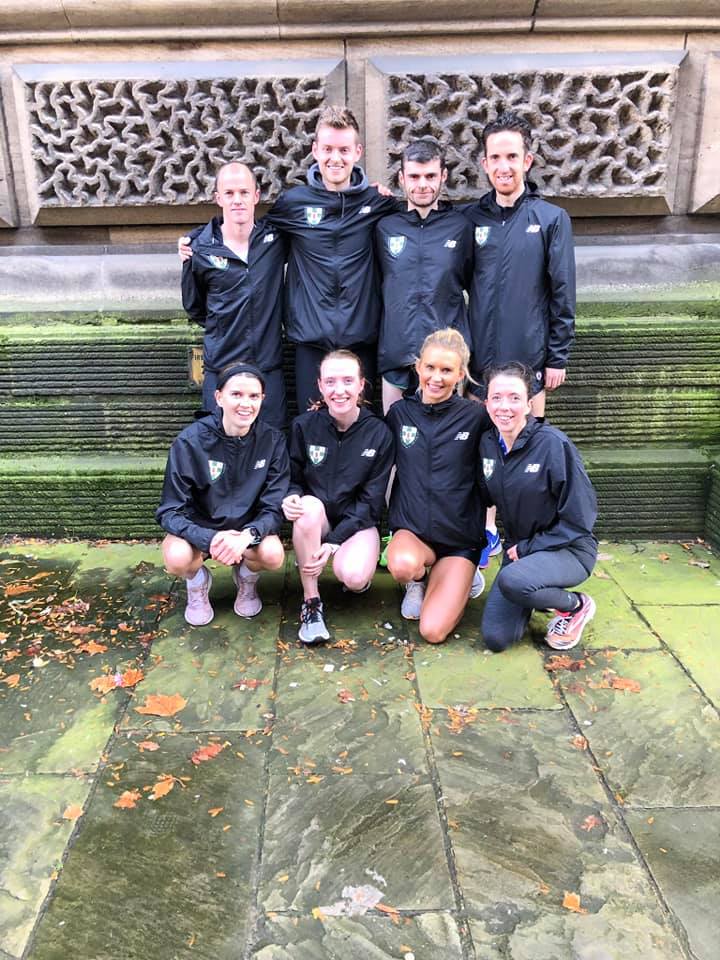 An event with a reputation as a fast track with a high quality field, the Leeds Abbey Dash hosted upwards of 7000 athletes on Sunday, with North Down's Jessica Craig amongst a elite group of local talent, selected to take part in an inter county challenge against teams from all parts of the UK. Funded by the Belfast City Marathon, the project aims to facilitate athletes with olympic potential, to reach their goals through exposure to top level events, and on this occasion it was mission accomplished, as Jessica smashed her 10k PB by almost a minute, to set a new best of 34:40, for 23rd female, 253rd overall and a fantastic new North Down AC ladies record.
Davie Seaton steps down as Tony Wall steps up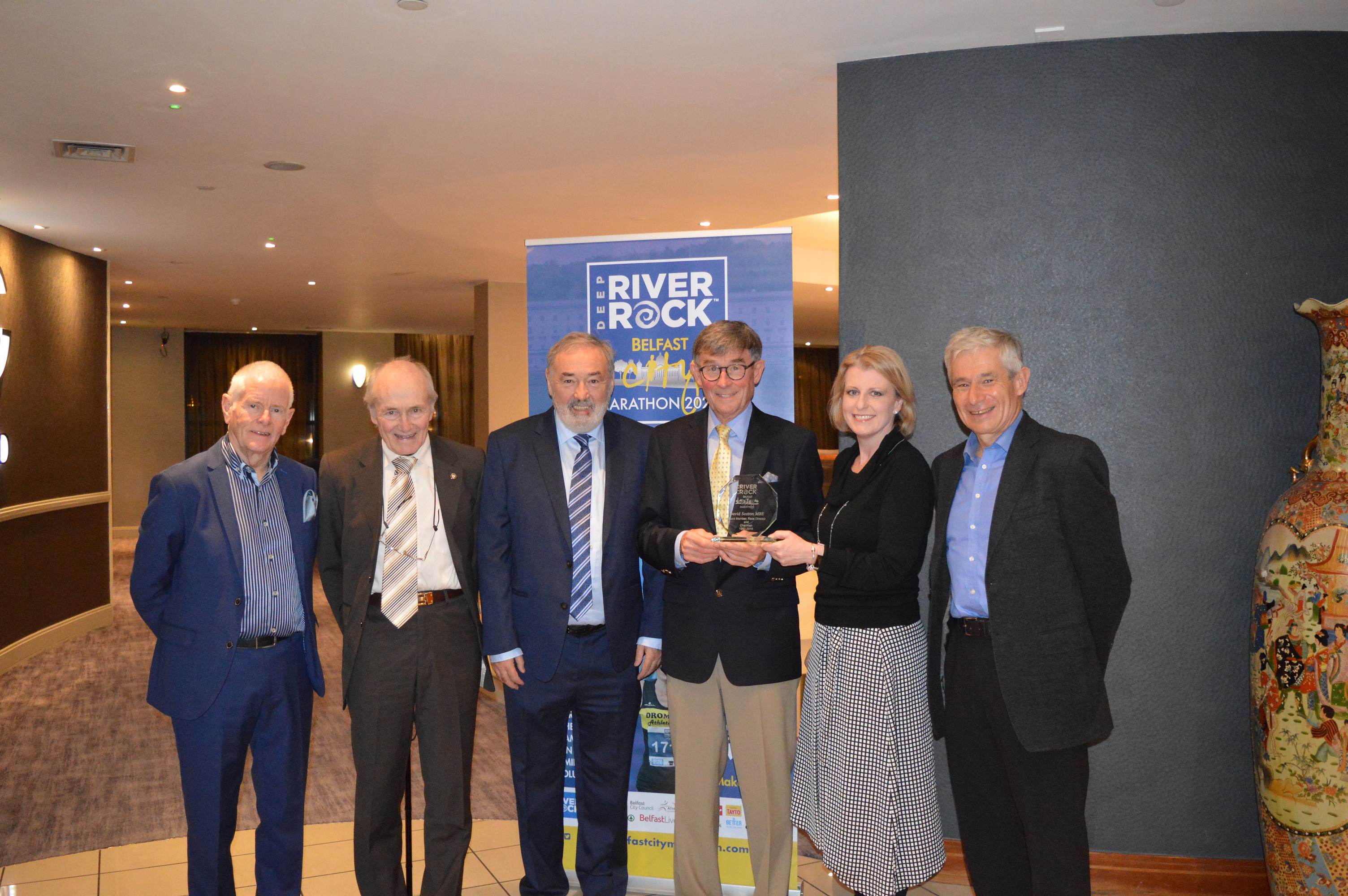 Athletics NI said farewell to two of its most loyal servants recently as North Down's Davie Seaton stood down from Chairman duties and Roy Corry from the Treasurer role, having contributed a combined 90 years (so far) to various roles within the local athletics community. Both men were presented with commemorative plaques in recognition of their outstanding contributions at the recent AGM, a meeting at which North Down Chairman, Tony Wall, was elected as the incoming Athletics NI Treasurer. North Down AC is proud to have, and to have had, Tony and Davie represent the club at national administrative level, but equally to have them in their running gear, guiding our athletes and sharing their love of the sport.