North Belfast Harriers Night of 3000s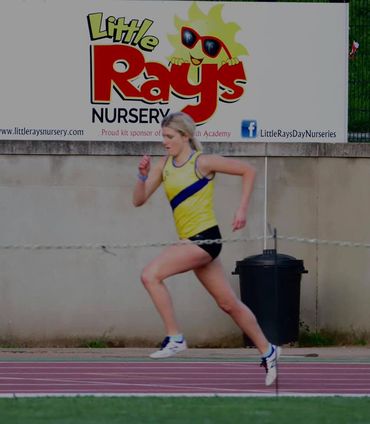 As if apologetic for a track season curtailed by Covid restrictions, Mother Nature served up another calm and balmy early autumn evening last Thursday, as upwards of seventy athletes descended on the Mary Peters Track for a night of high quality racing, exclusively over seven and a half laps.
The first of five heats facilitated the best possible start for North Down athletes with Murphy Miller (10:35.94) and Bryanna Catney (12:05.22) both posting excellent new personal bests (the former claiming the last spot on the podium in the process), Nick Irvine (9:50.17) ran to his usual high standards, finishing fifth in the 'D' race, followed not long after by strong showings from Rachel Gibson (9:58.43) and Katie Moore (10:25.85).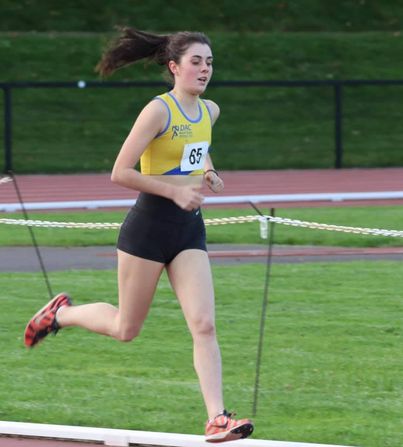 The 'C' race provided an absolute treat, noteworthy not only for Jamie McMeechan (9:23.63/4th) leaving it all out on the track, but for a titanic M60 battle between between David Clarke (9:30.42) and Tommy Hughes (9:32.18), the former claiming a new GB masters record, just missing out in the M60 world record, but probably being content to finish first of two runaway steam trains, thundering around the last bend with all the competitive spirit of Coe v Ovett.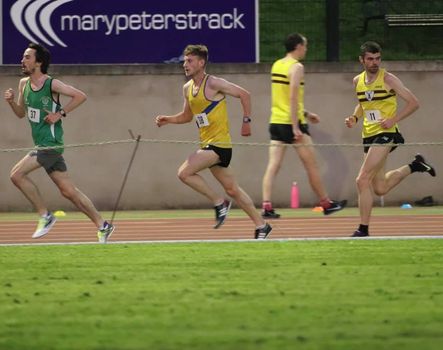 Jack Logan ran a solid 9:47.98, before the showpiece event of the night pitted Craig McMeechan against some familiar faces from the recent 5000m championship race. Once again showing the benefits of a productive lockdown, the Queens student clung to an early pace that would eventually reward 75% of the field with PB's, before moving through the pack late on to claim a well deserved fourth place in a lifetime best of 8:29.23.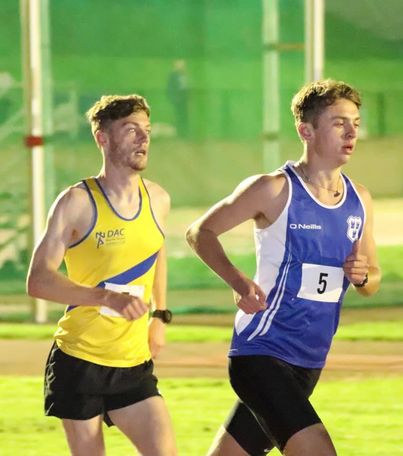 Thanks go to our friends at North Belfast Harriers for a well organised event and all round enjoyable evening.
Boydo's Road to Nowhere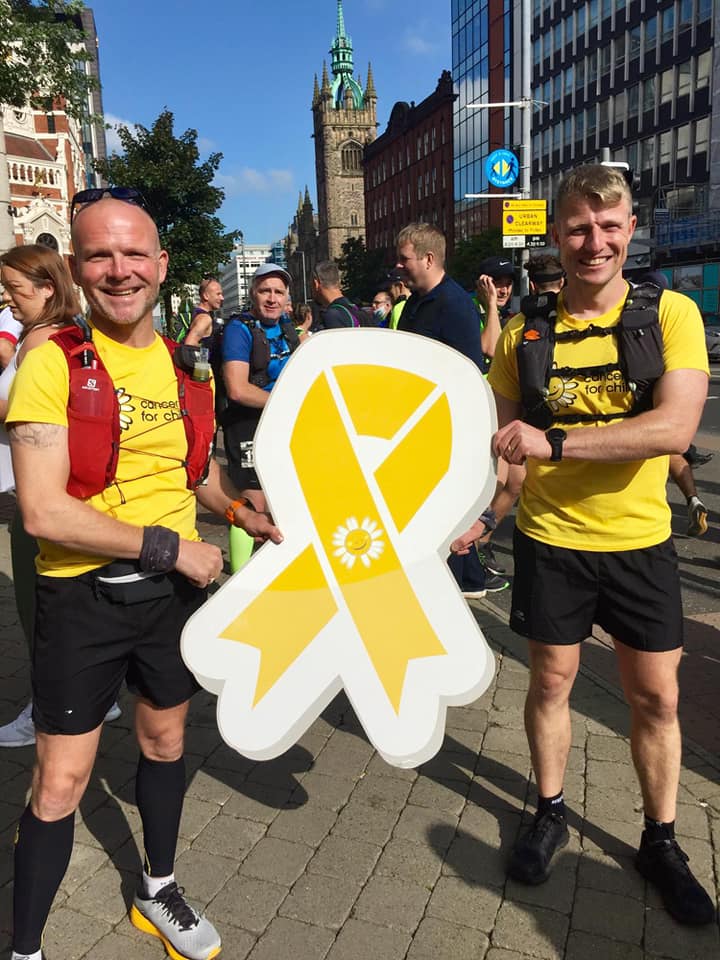 Some people will do anything to avoid a road toll charge, but when club member Michael Boyd agreed to take on the mammoth 107 mile trek from Belfast's Europa Hotel to Dublin's Guinness Brewery his incentive was to raise as much cash as possible for his chosen charity – Cancer Fund for Children.
With the midday sun on his face and motivation in spades, the long distance novice set off with his running partner, Richard Thomson, for a challenge which would leave both men frazzled, fried and utterly bewildered at the end of an extreme adventure (with a Covid twist). Initially following a twenty minutes running/ five minutes walking plan, the intrepid pair made steady progress towards their thirty hour target, however as the mileage rose and the sun began to fall, a series of setbacks including heat exhaustion, blisters and chaffing presented their own unique problems, but the greatest challenge was yet to come. As they made their torchlit way towards the border news filtered through that County Dublin was to impose tighter Covid restrictions from midnight that very evening! The result being a hastily rearranged finish line involving a turning point at eighty seven miles and a less than glamorous finale at the side of a road beside a service station.
Perhaps partly driven by a Justgiving page pushing through the £2000 mark for their chosen charity, the two men battled on through the night regardless of the situation, maintained their pace through the next day and eventually reached their own personal Everest at around teatime on Saturday, after a gruelling twenty nine hours of constant effort. Congratulations to Michael and Richard for a fantastic effort and to Atlas Running for adapting in the most difficult of circumstances.