Belfast Marathon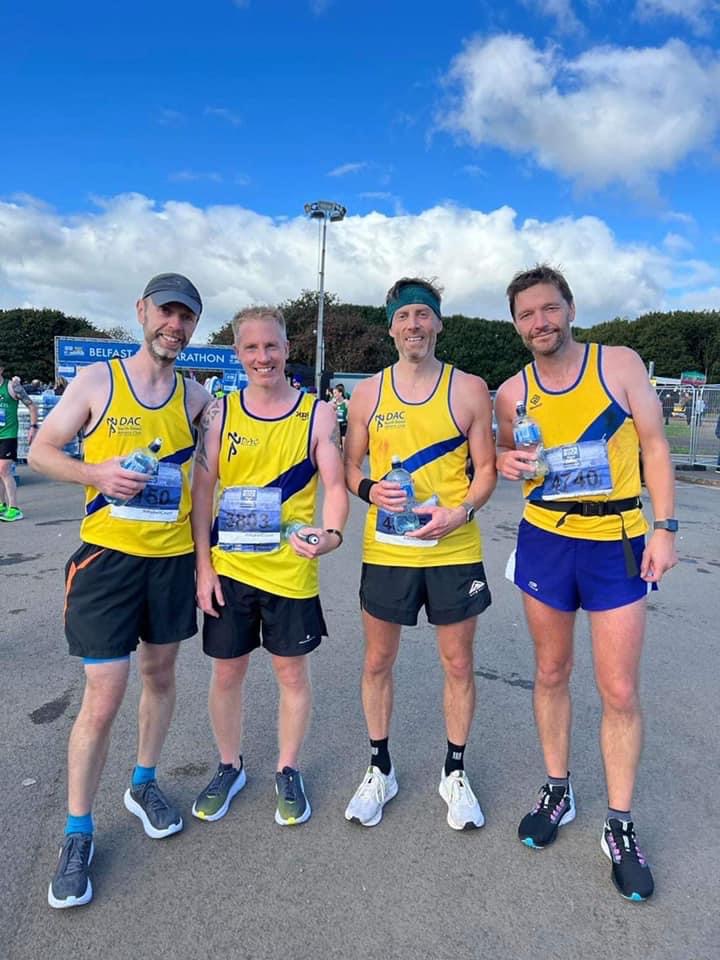 Occasionally blustery, but otherwise pleasant running conditions greeted over 5000 runners on Sunday morning, as the Belfast City Marathon returned with an imperfect build up, but still delivered a memorable outcome for a host of North Down athletes.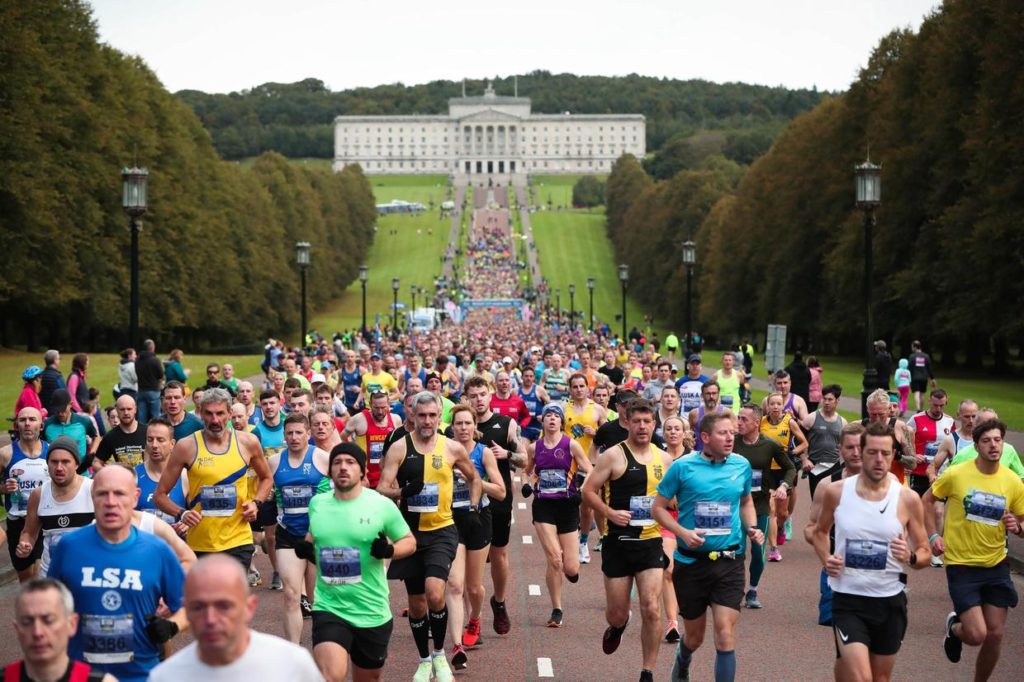 Although tightly packed into Prince of Wales Avenue prior to the 9am start, the huddled masses soon exploded out onto the streets of East Belfast in a scene barely imaginable six months previously, a sea of luminous lycra snaking it's way through the city, as kerbside musicians and well wishers created a carnival atmosphere amid smiles and early optimism. After a whistle stop tour of North and West Belfast the initial elation turned to gritted teeth determination as the real challenge kicked in, before a return to the South and East of the city delivered a challenging last few miles up the Ormeau Road and back to the embankment, but in the end every one of the North Down athletes delivered a performance to be proud of.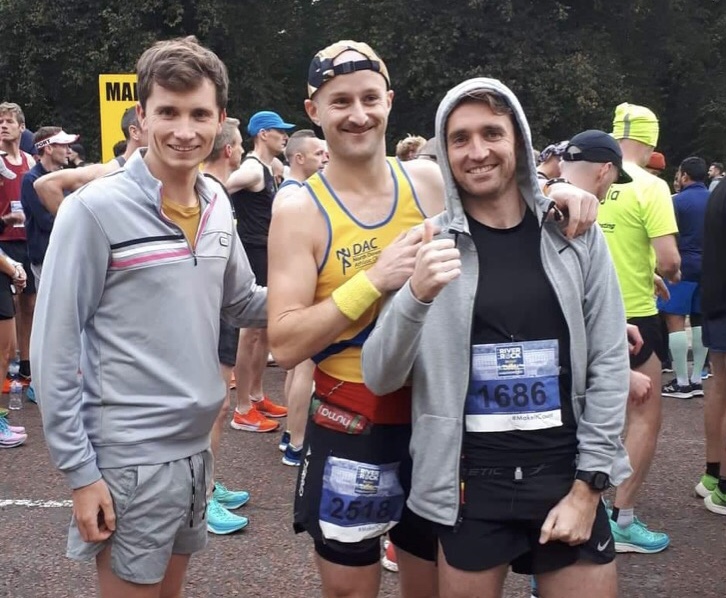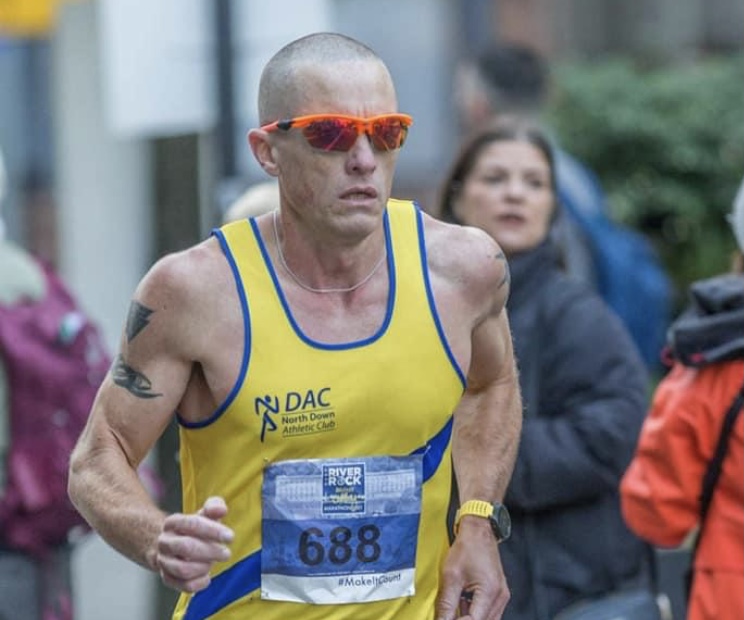 First of the club contingent across the line, in a superb time of 2:45:59 was Dale Murray, followed closely by the equally fantastic Matty McParland (2:46:07), while Darren Hamilton claimed a brilliant new PB of 2:53:57. Jack Russell (2:58:15) slashed huge swathes of time off his previous best to dip under the magical three hour barrier, and while Michael Boyd (3:02:20) just missed out on this occasion, a massive PB and the knowledge that he's not far away provided ample consolation.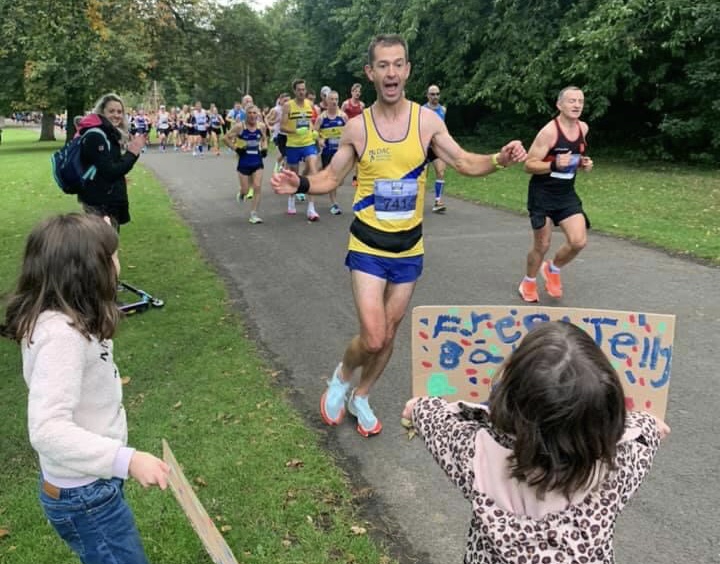 Simon Boyle clocked a course PB in registering 3:09:02, while mens captain Steven Donegan (3:13:43) received reward for his hard work, both in training and commitment to the club, with another huge PB. Despite a niggling calf Andy Belshaw made 3:16:04 seem like a walk in the park, while Dougie Gordon had to work hard for his 3:17:53, but only because he had the courage to take on three marathons in successive weeks.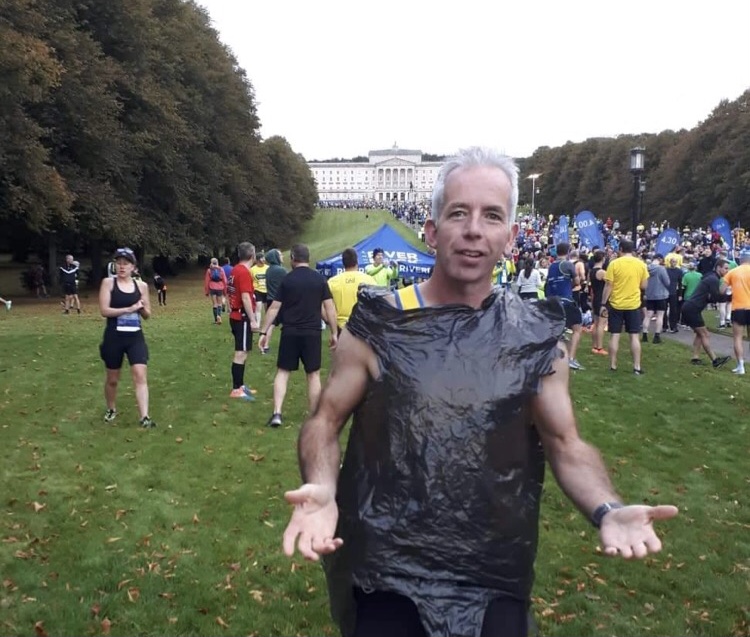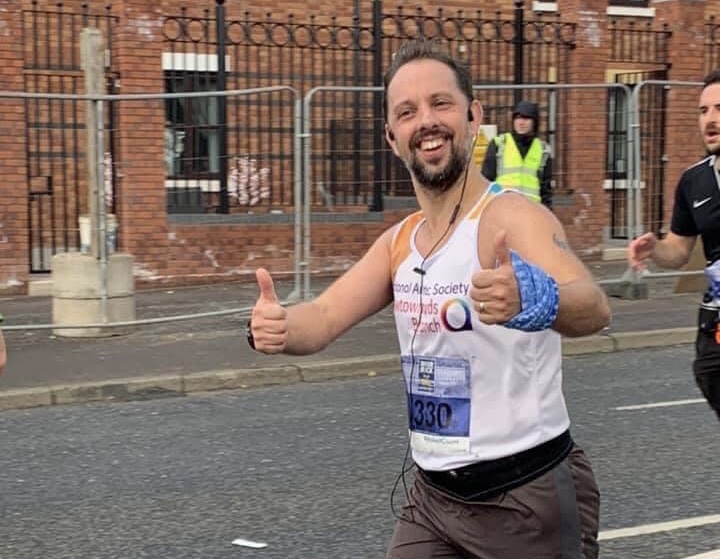 Andy Lowry demolished his former PB to record 3:21:12, while no one was listening when both Nick Anderson (3:23:33) and Darren Edgar (3:28:07) declared their first marathon to also be their last, but only because their debuts were so impressive that a change of heart is entirely inevitable. Tom Agnew (3:30:04) took massive time out of his previous best, Neil O'Driscoll (3:42:58) performed miracles off the back of next to no training, Laura Neely capped an impressive debut with a time of 3:46:23, while Fiona McVicar (3:46:39) displayed as much grit as anyone, to hunt down a three second PB when her legs were probably screaming at her to let it go. Kevin Mulligan (3:42:32) made sub four hours look easy as did Noel Eager (3:46:47), before Jamie Stevenson drew a line under a hugely successful day, with a 4:34:05 debut which was forged in a quiet determination to clock up the training miles, defy a last minute injury niggle and let nothing stand in his way.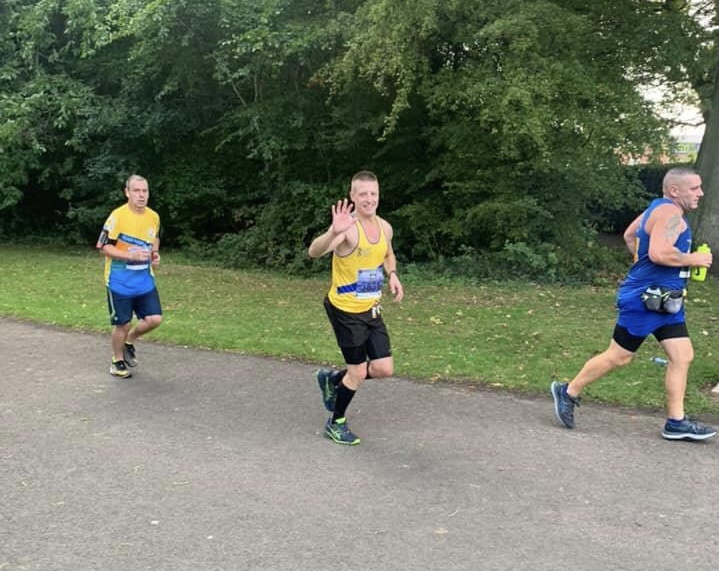 As ever, the team relay provided the opportunity for hundreds more runners to get involved in the big day and catered for all standards from youthful flying machines to fancy dress fun. Nestled somewhere inbetween, the club had representation in several squads, Jill Eager running a leg for NAS Ards, father and son duo Paul and Ryan Lynas helping their team to 19th in a time of 3:09, while the North Down quintet of Chris Downey, Jamie Smyth, Colin Walker, Daniel Scollan and David Massey placed fifth overall in 2:36.
London Marathon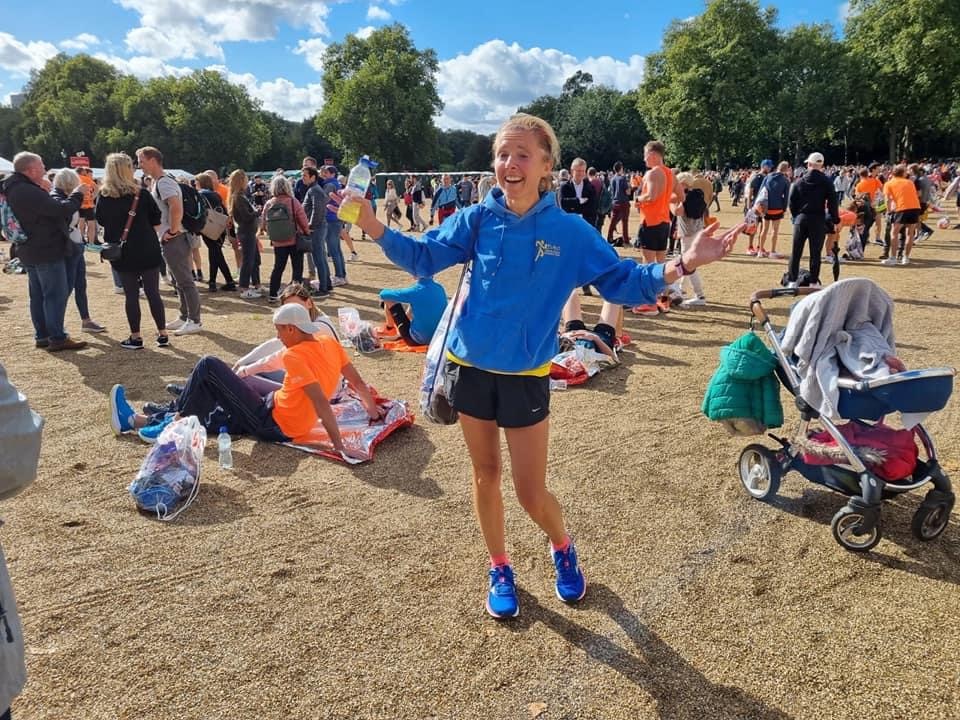 For those lucky enough to have received bibs, the London marathon provided a truly unforgettable opportunity to tour the historic capital city, and for several North Down athletes the day delivered on the promise of memories to last a lifetime. Jamie Budde took full advantage of the chance and claimed a magnificent PB of 2:33:03, while Dan Trimble also cashed in on pleasant running conditions, to storm down The Mall for a brilliant new best of 2:50:29.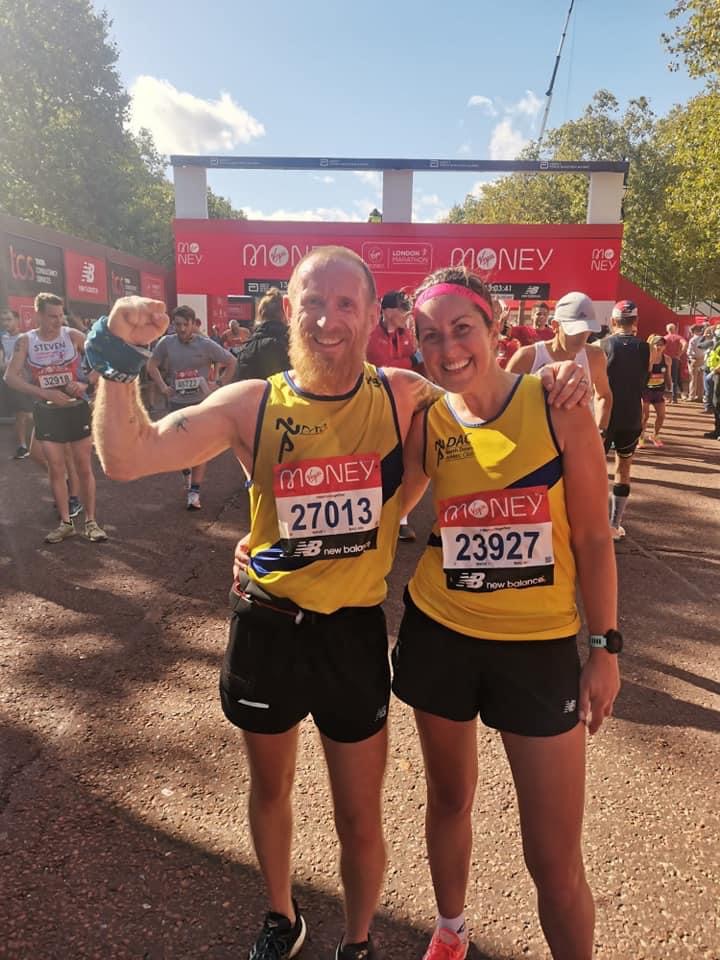 Helen Byers (3:27:18) and Paul Floyd (3:27:19) cruised around the course and were comfortably inside 3:30, with Valerie McDonough not far behind in an equally impressive 3:30:39. Steve Wise continued his fine run of form to clock 3:35:23, while Alan Hughes capped a fine London debut with an overall PB of 4:19:08, but the essence of the marathon was perhaps best encapsulated by husband and wife team, Cliff and Noreen McCausland.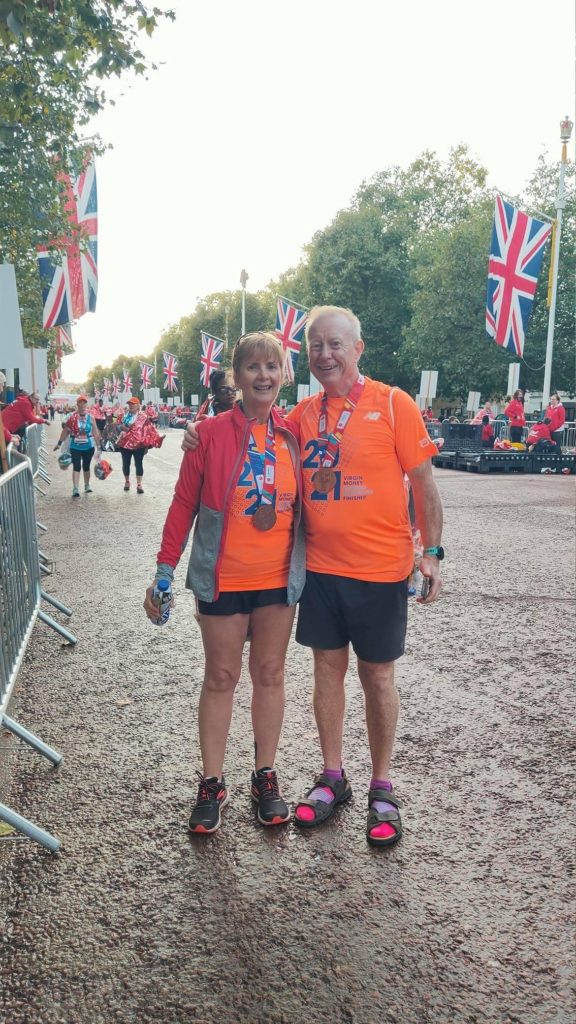 Having very recently been in hospital to undergo surgery, Noreen was determined to build up to her target of walking the course, and duly did so in 6:53:44. What she didn't expect was to bump into Cliff in the middle of the race, her husband having set off an hour earlier. Unfortunately a muscle injury, sustained in London while on his Saturday run, proved fatal to his racing ambitions, but instead the McCauslands were treated to a VIP couples walk along the Embankment, past Big Ben, with enough time to wave to Her Majesty as they strolled past Buckingham Palace, before delivering Cliff to the finish line in 7:52:58, for the hardest earned of all his marathon medals.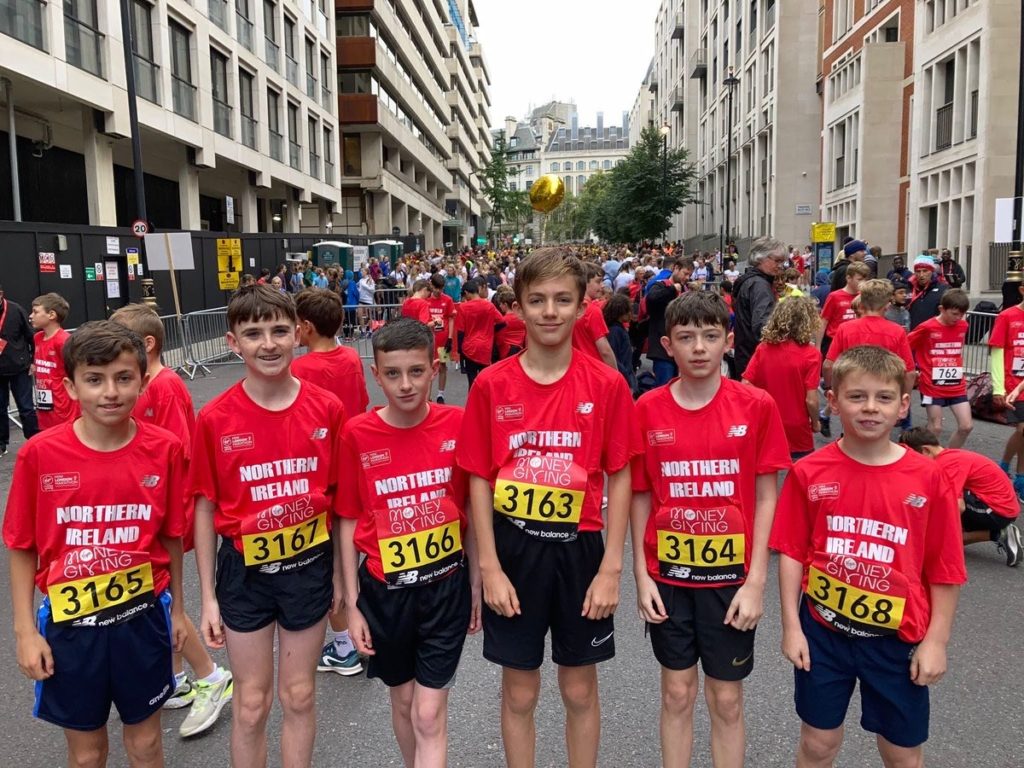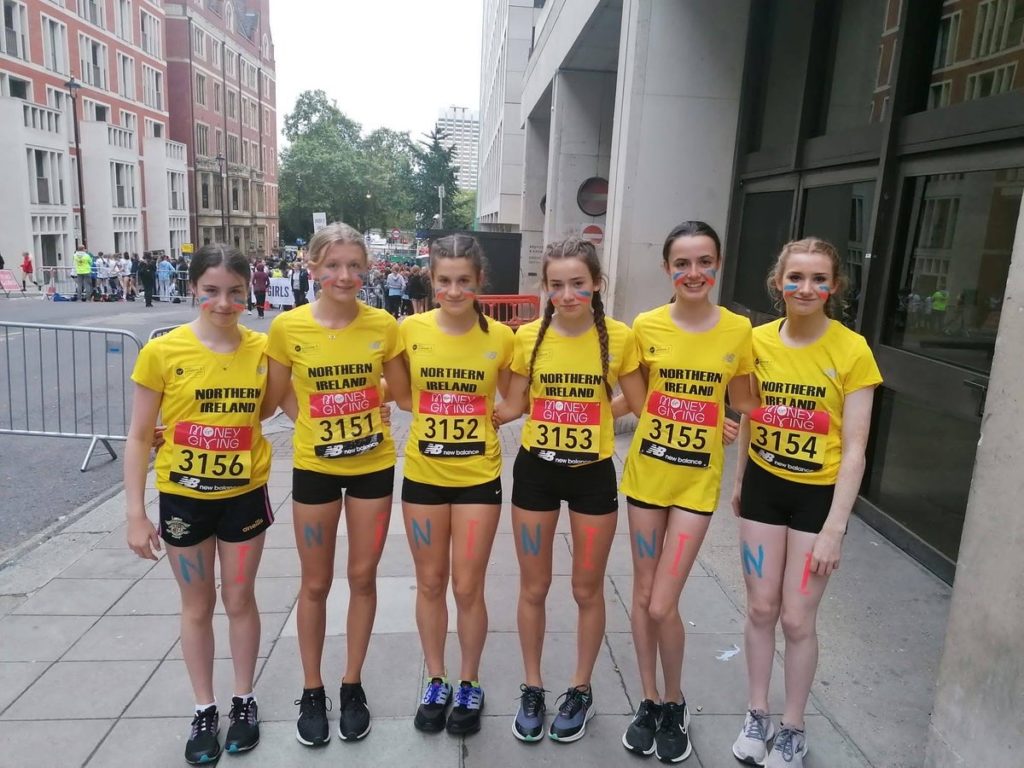 Earlier in the day, junior members Isaac Dunne and Becka Laffin took advantage of a wonderful opportunity to run the last 2.6km of the race route, having been selected to represent Northern Ireland against children from around the UK in the mini marathon.
Mourne Skyline Mountain Race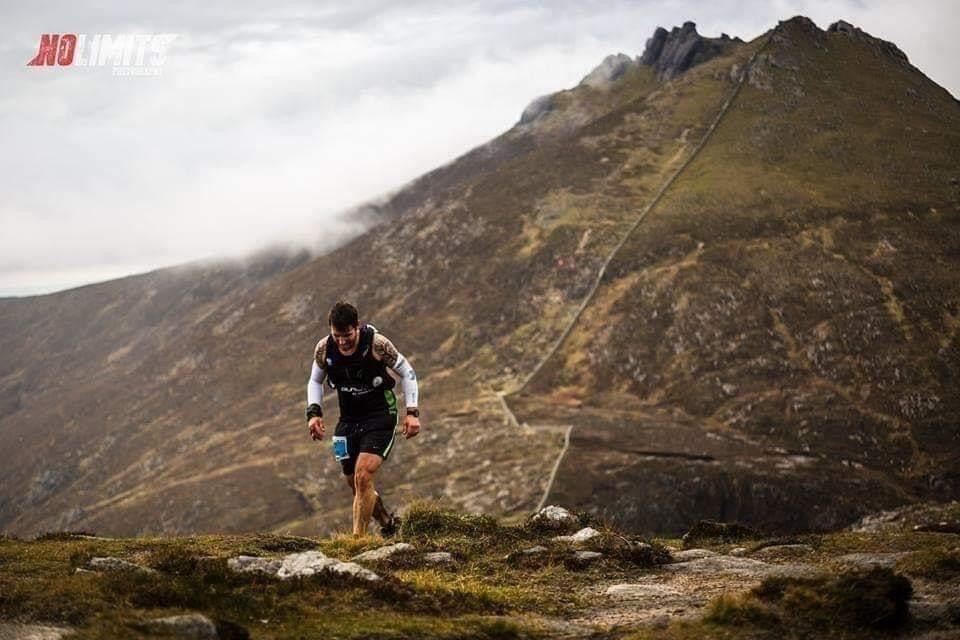 Whilst most of the attention was on the capital city marathons over the weekend, the eighth edition of the 35km Mourne Skyline race perhaps slipped slightly under the radar, but provided an equally daunting challenge for the 157 athletes who toed the line on a wet and windy Saturday morning.
Expertly organised, as ever, by the Maxwell brothers (amongst others) the mostly out and back course provided more than 11,000 feet of accumulative ascent, from a starting point in Donard Park, and took in many of the highest peaks in the Mournes, with a few detours to add to the challenge.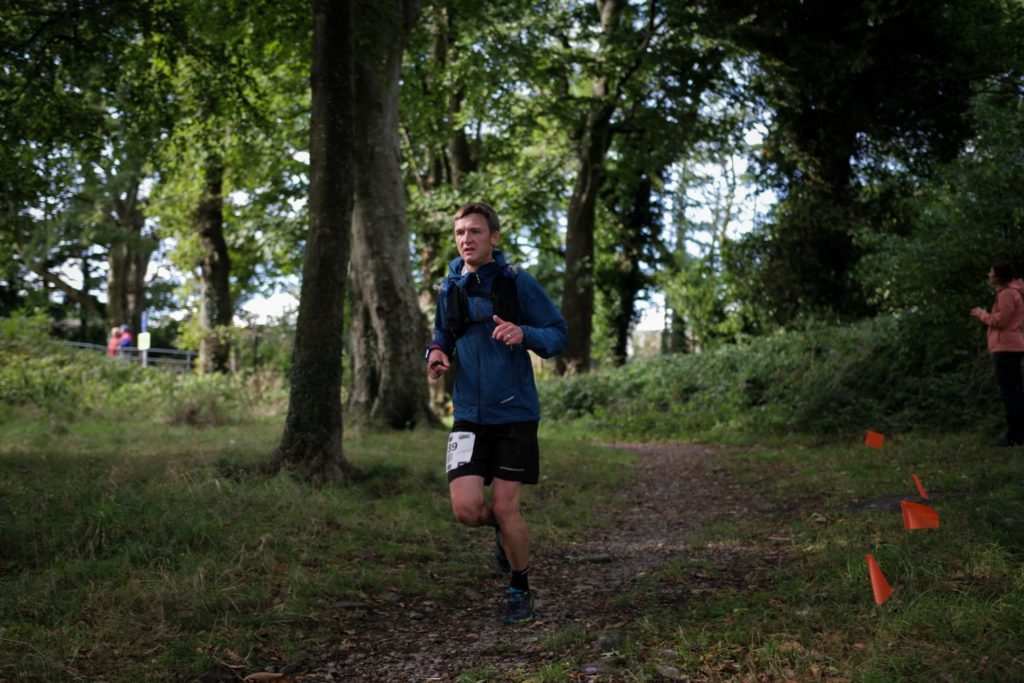 A veteran of several Skyline races, Mark Weir had a great day out and crossed in a highly commendable 5:17:28 (22nd), an improvement of 16 minutes on his last outing in 2019, whilst it was more of a step into the unknown for Alasdair Mair, who was making his debut, but performed brilliantly to clock 5:30:44 for an impressive 35th place finish. Alan Massey feels more than at home in a mountain race and clocked 7:13:17 for 123rd, while Donald Smith is equally adept at altitude and completed North Down representation in 8:09:25 (146th).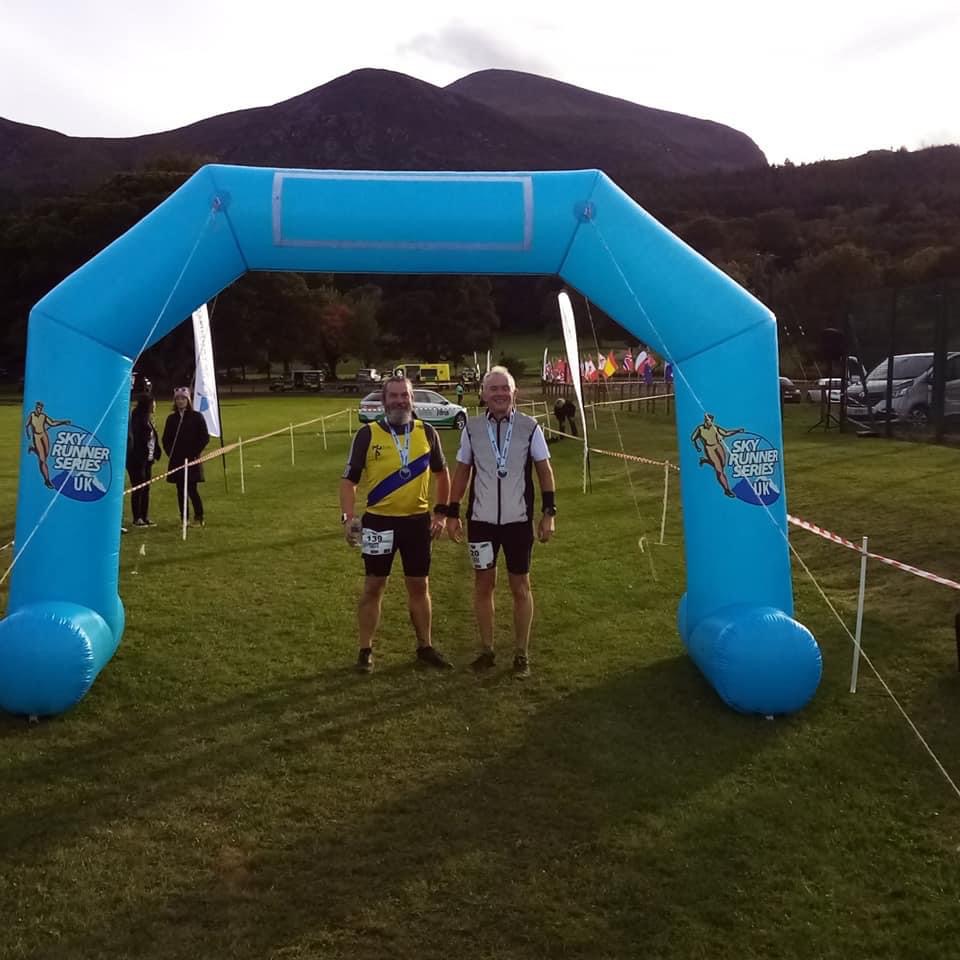 Snowdon Skyrace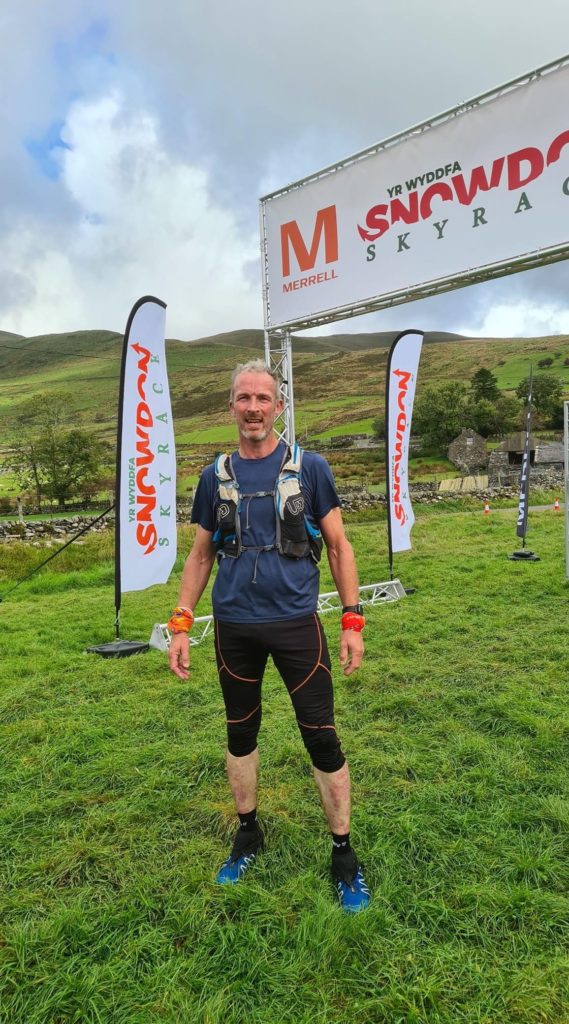 Also on Saturday, Wales' highest peak was the setting for a planned 25 mile race, with over 10,000 feet of climbing, Robert Eadie lining up to take on the combination of lung bursting climbs and grade one scrambling. Unfortunately due to adverse weather conditions the route had to be shortened prior to the start, but nonetheless provided a formidable challenge, with nearly 6000 feet of climbing over approximately 15 miles, a distance the mountain specialist covered in 3:34:49 for a tremendous finish of 37th overall.