Multi Task Maestros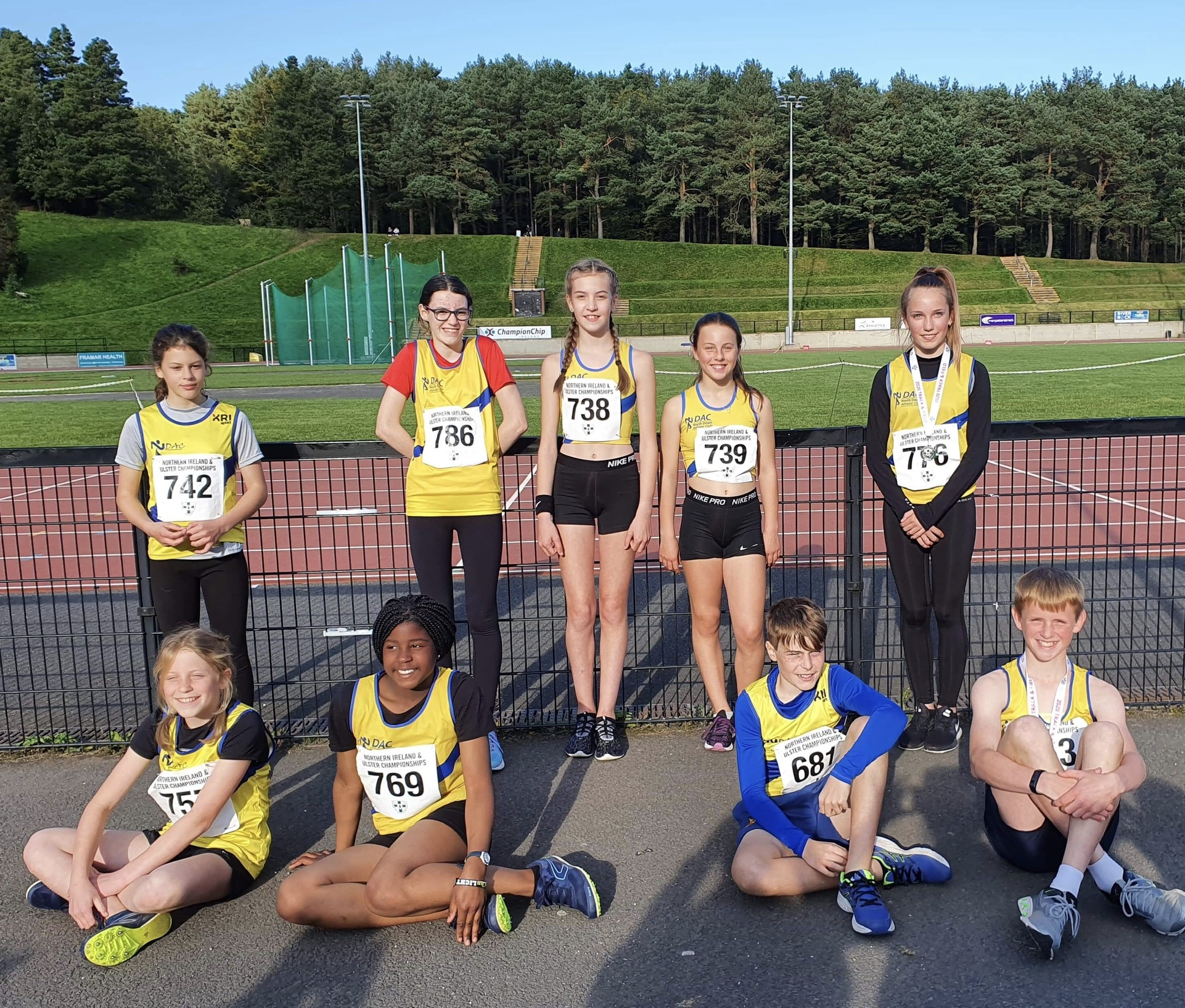 The North Down junior section took centre stage over the weekend, as a sun drenched Mary Peters Track played host to the Combined Events Championships, with a host of fine performances and two silver medalists.

The youngest athletes were up first on Saturday, some competing in technical events such as the hurdles and high jump without any practice due to the frustrating ongoing closure of the Bangor Sportsplex. The opening 70m hurdles provided a positive start for the club's U13 girls, Lucy Dow (13.38) taking the win, just in front of Victoria Ifonlaja (13.40). Joni Stokes put in a strong shot putt performance, with a best throw of 5.86m for 4th place, Zara Steele was well up the field with a best leap of 3.87m in the long jump, while Dow continued a consistently excellent performance with a win in the high jump and a clearance of 1.30m, which would make a significant contribution towards an eventual silver medal. Anna Moran saved her best performance for the last event, with a fine 2:57.33 in the 800m, while Elsie Buckley and Alexia Hughes were consistently strong across all five events, in a great introduction to combined events for the newcomers.
Amongst the U13 boys, George Patterson placed seventh after a fine performance across all five events, while Seb Holley achieved personal bests across the board, including an excellent win in the 800m (2:27.88) and a well deserved second place overall.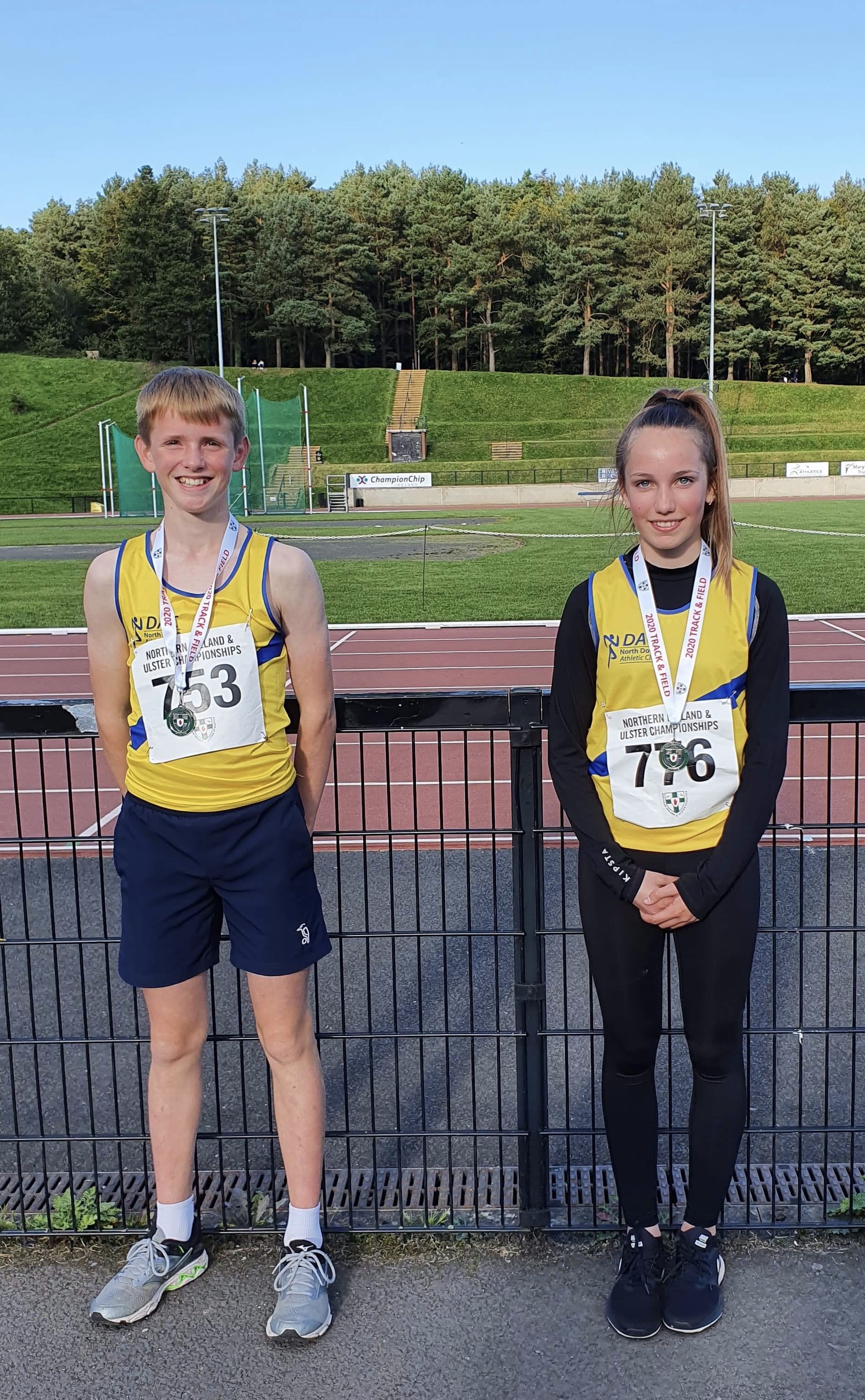 Morgan Wilson's best throw of 6.17m in the U15 shot putt was probably the highlight of another consistent series of performances, and a tenth place finish, Tabitha Moran ran a strong 3:02.68 in the 800m on her way to eleventh, while Frazer Fulton had third place finishes in the boys shot putt (8.52m), high jump (1.56m) and was sitting fourth overall, before an untimely injury prevented him competing in the final event.
ChampionChip – Shane's Castle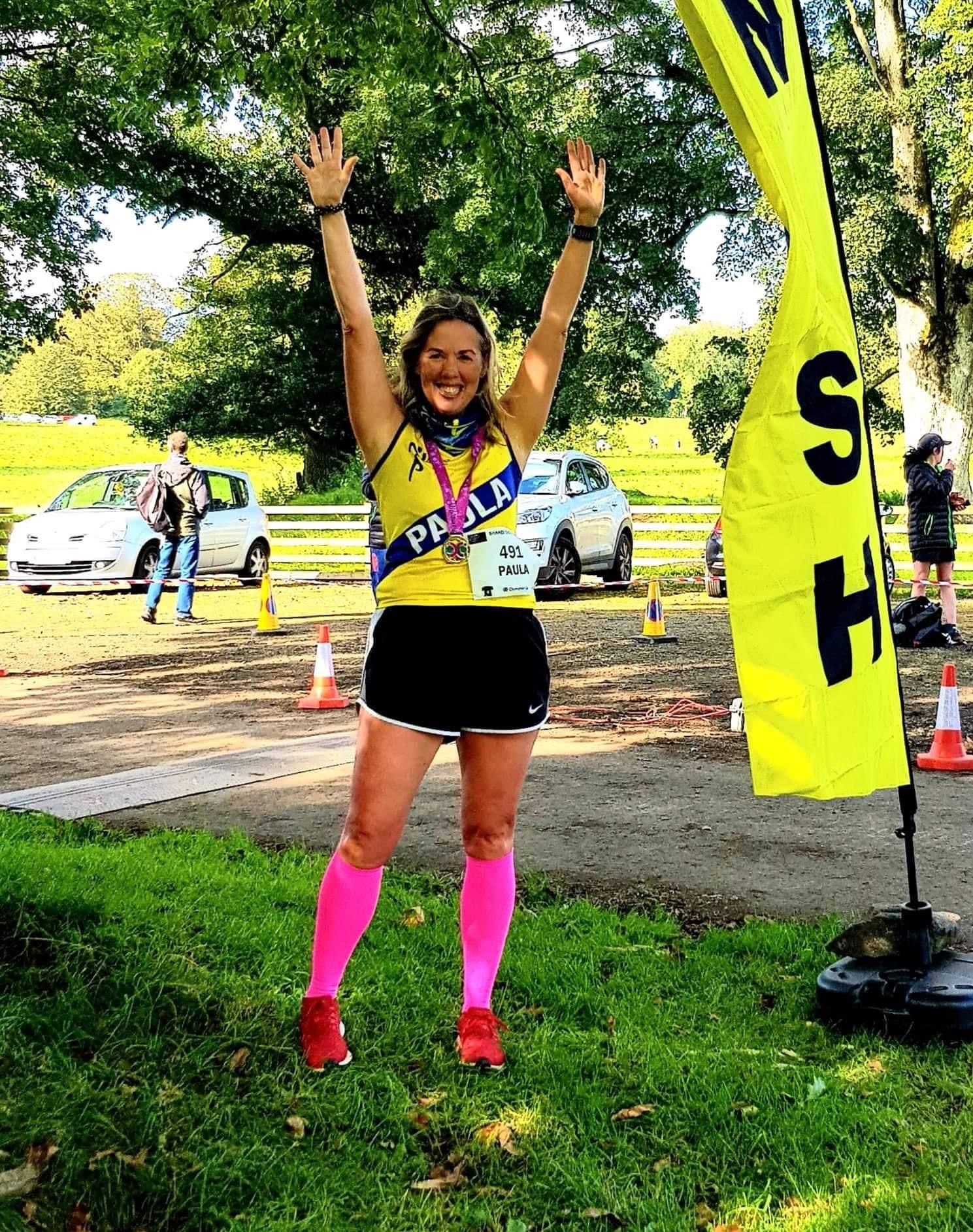 Championchip, the saviours of local road running in the post lockdown period, rolled the bandwagon into Antrim on Saturday for a first time visit to the scenic surrounds of Shane's Castle, and their biggest event yet, with options at 5k, 10k half marathon and full marathon.
In pleasant sunshine and a cooling breeze, almost one hundred athletes toed the line for the shortest distance option, the long legged stride of former high jumper, Simon Boyle, eating up the ground in an outstanding 17:57 for twelfth overall. Terry Eakin was equally impressive in posting 20:05, with Roberta Dornan not too far behind in 20:38 and Noah Hasan recording 20:57.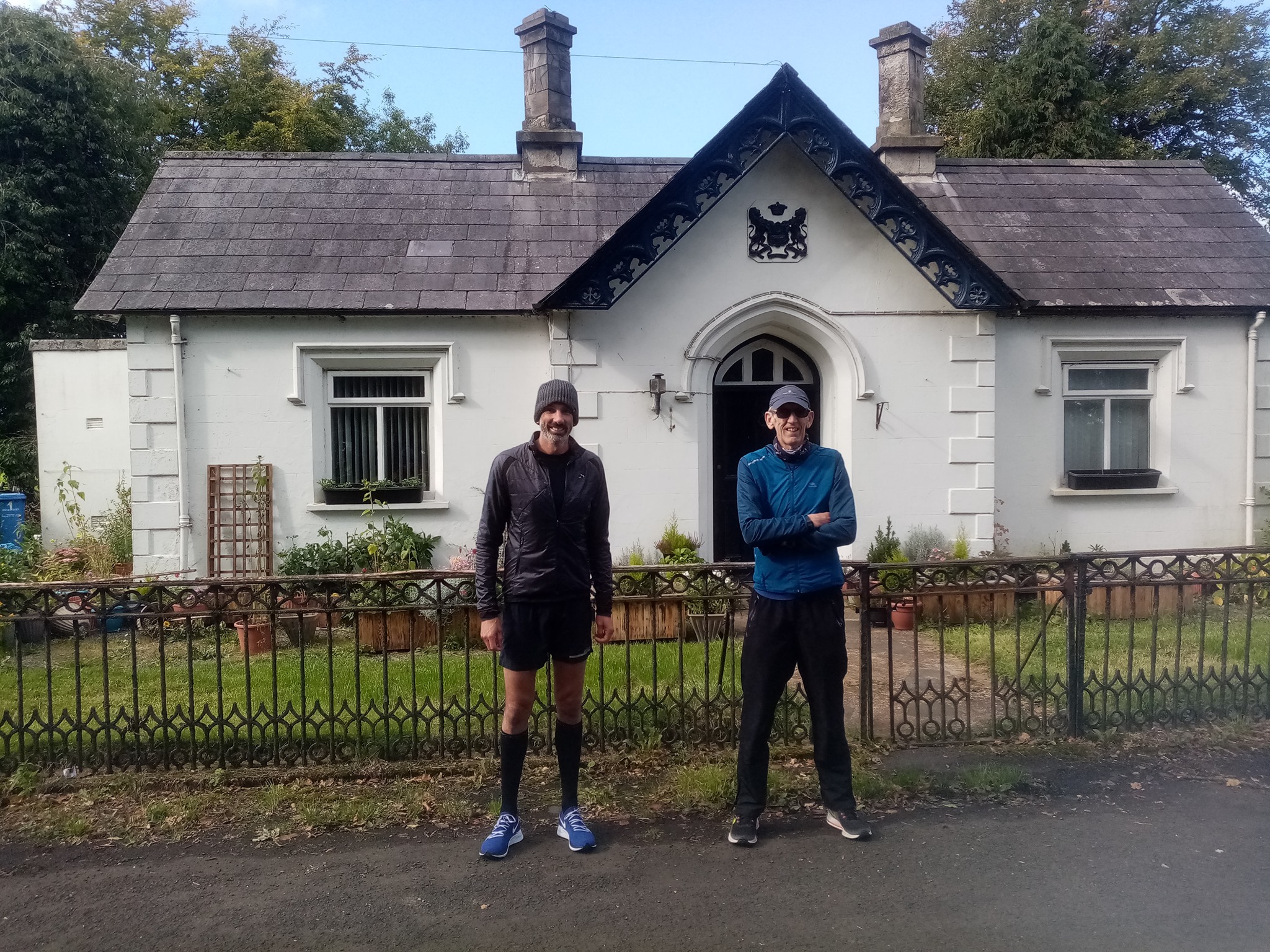 Paula Simpson was the sole North Down representative in the 10k option, comfortably breaking the one hour barrier to post 58:29, while the half marathon hosted another top quality showdown of the M60 club, Steve Wise taking the unofficial honours in an outstanding time of 1:30:06 (40th). Frankie Rea was in fine form, recording 1:32:40 (48th), with Les Wilkinson following shortly after 1:34:50 (56th). Cliff McCausland was well up the field in 1:55:00, while Pat O'Driscoll rounded out North Down representation with another medal for his favourite distance and a time of 2:47:22.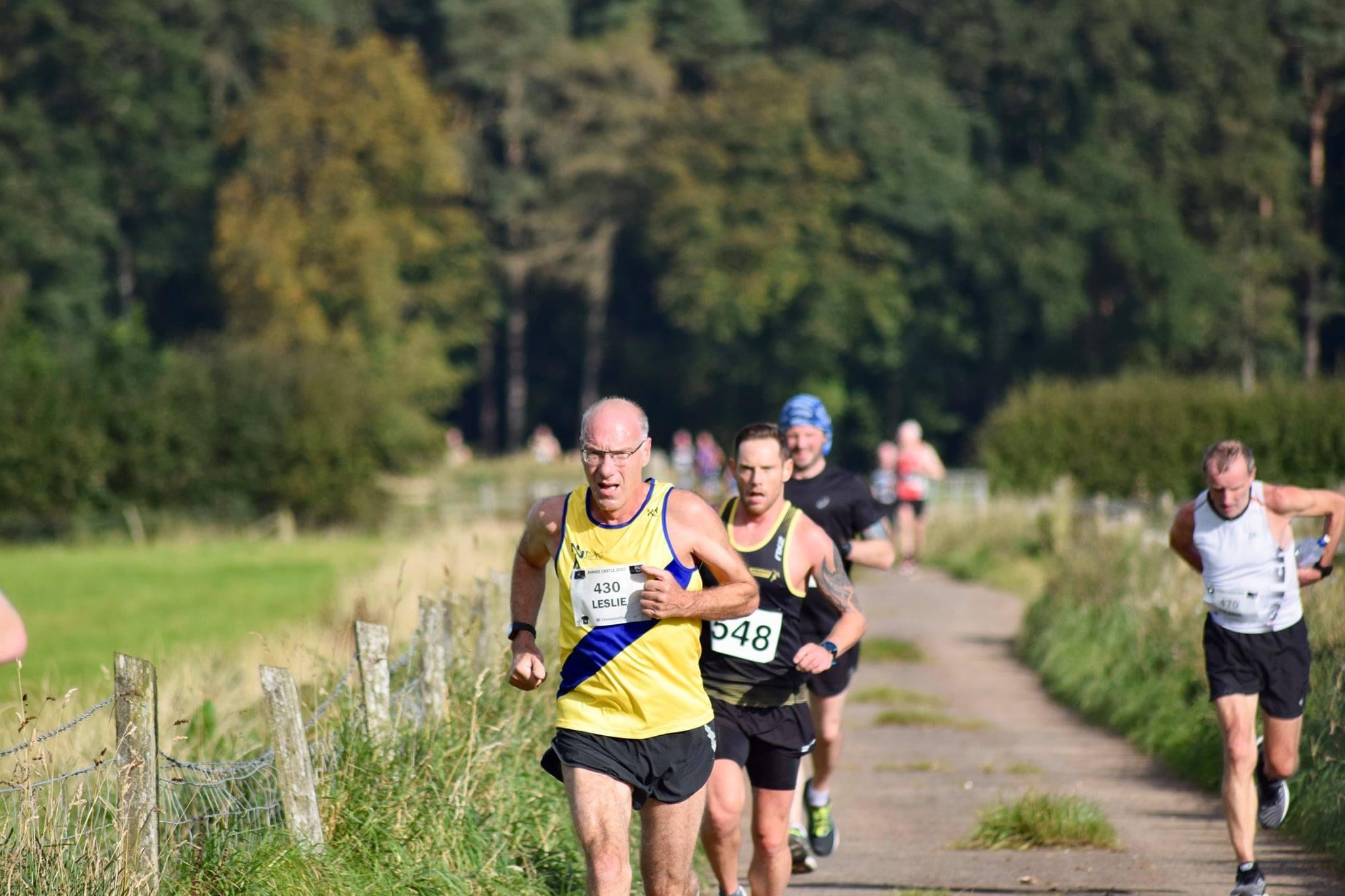 Virtual Bangor 10k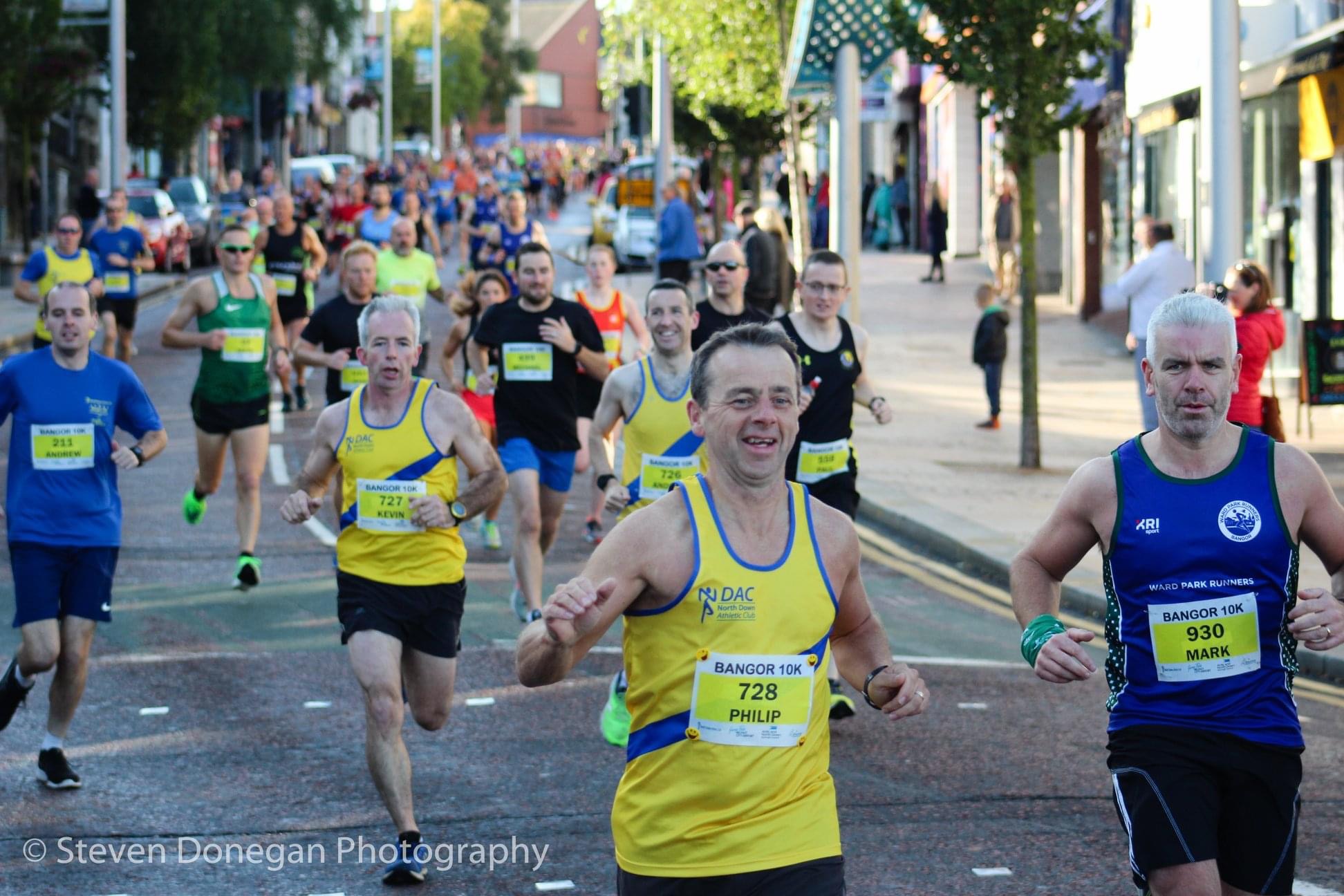 The latest of Steven Donegan's internal club races marked the traditional 'last Saturday in September' slot for the Bangor 10k, and had fifty seven members pounding the streets from town hall to Ward Park, with many fine performances to celebrate the occasion.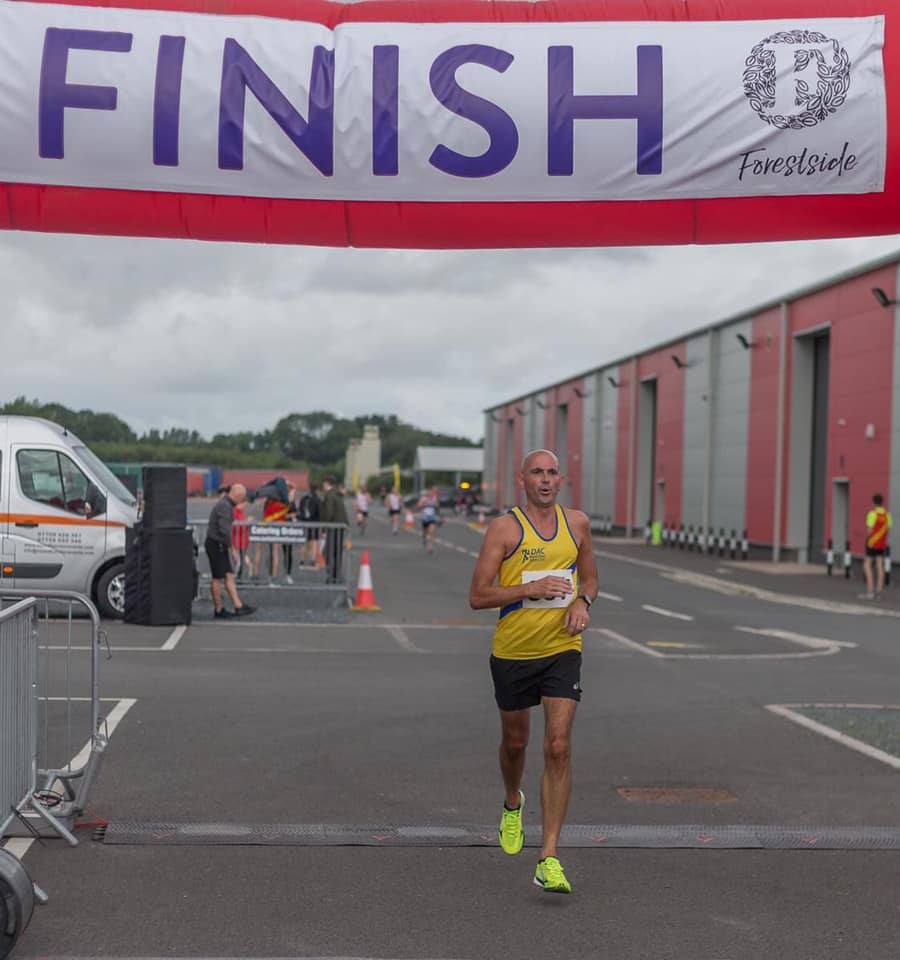 David Massey took the honours for fastest overall, with a speedy 38:15, from Dan Trimble (38:22) and Chris Moran (38:39), while Laura Neely led the ladies home in 45:34, just ahead of Lindsay Doulton (45:37) and Susan Black (46:18). Age graded comparison highlighted excellent efforts by Steve Wise (77.60%) and Philip Mulligan (77.08%), with David Massey claiming the third spot on the podium and an age grade of 76.56%.