The Bangor 10k in association with John Minnis Estate Agents takes place at 10am on Saturday 30th September. Limited entries are still available at www.northdownac.co.uk/events/ Athletes will start in Castle Park close to the front of the town hall and the fast first kilometre brings them down Main Street to Seacliff Road where there won't be much shelter from any coastal wind. Runners loop through Groomsport in an anti-clockwise direction, passing a water station just after the half way point before running back to Ballyholme Esplanade. The short, steep climb up Shandon Drive at approximately 9km will test everyone before their final turn down College Avenue and Hamilton Road to the finish line in Ward Park. Over the years the Bangor 10k has hosted Olympians with Zola Budd and Paul Pollock taking wins in the past. This year the race is the NI & Ulster 10k Road Championship, so expect fierce competition for the prizes. Here are a few of the athletes North Down AC President, David Seaton expects to be challenging for the win and podium places.
Andrew Milligan – North Belfast Harriers. Andrew was 4th at last year's Bangor 10k in 30:33. He set his PB – 29:18 last year at the Telford 10k and ran 13:50 in the Armagh 5k last year.
[photo: Andrew Milligan]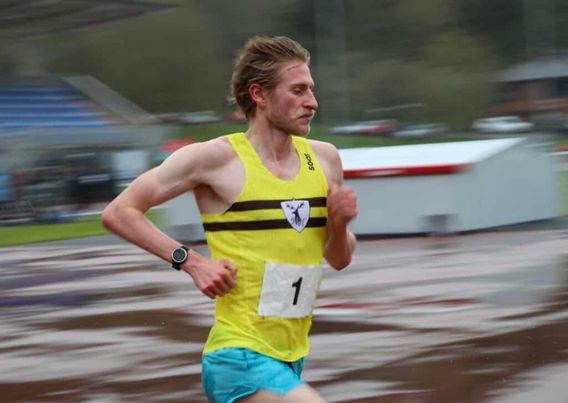 Eskander Turki – Annadale Striders. Eskander won the Belfast Half Marathon earlier this month in 69:10. He set his 10k PB at the Seeley Cup last year – 29:50.
Conan McCaughey – North Belfast Harriers joined Eskander Turki on the half marathon podium finishing just 1 second behind him in 69:11. He set his 10k PB – 30:13 in Leeds last year and won the 10000m at the MPT in July finishing in 30:56.27.
[photo: Conan McCaughey left and Eskander Turki centre]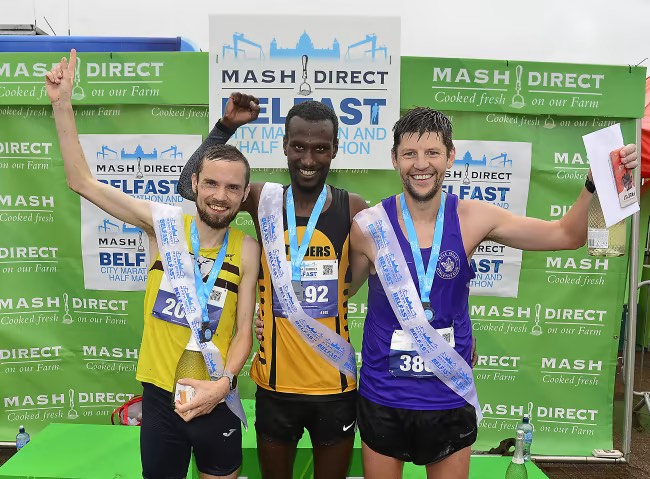 Conall McClean – St Malachy's has a 10k PB – 30:32 at Titanic in April 2023. He was 1st in the Laganside 10k earlier this month in 30:49.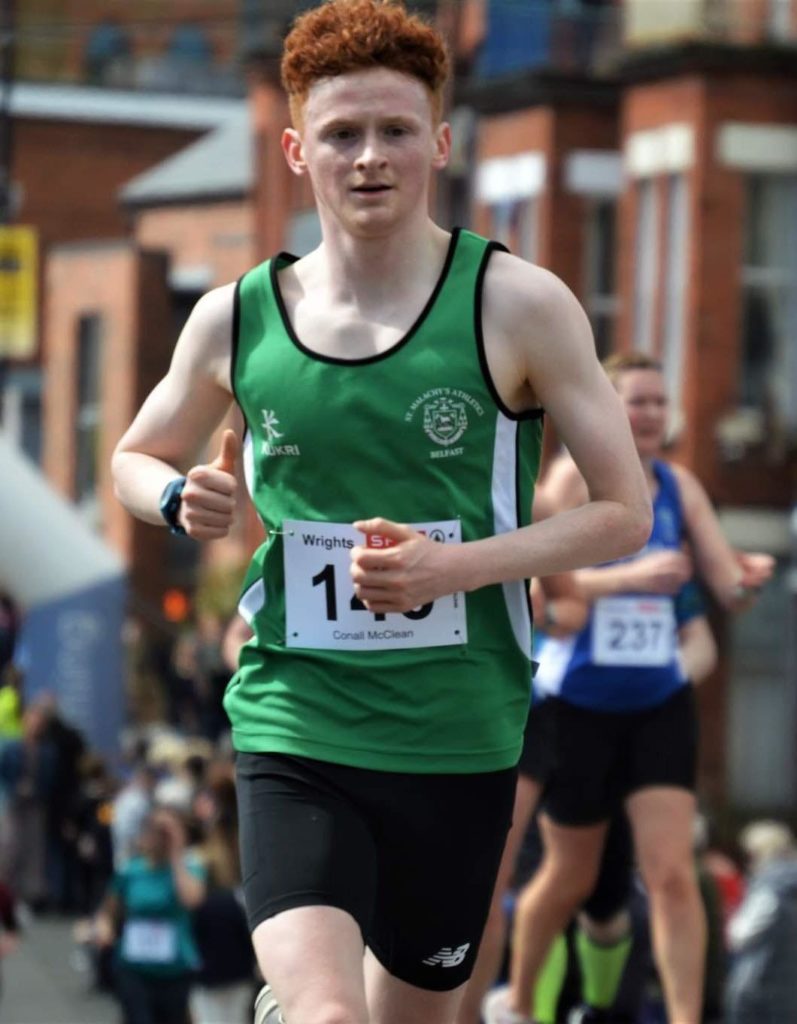 Tony McCambridge – St Malachy's 10k PB – 31:02 at Seeley '22 14:19 at Armagh 5k – Feb '23
Craig McMeechan – North Down AC's 10k PB is 30:38. He was 2nd at the Ards 5 mile race earlier this month and won the Ards Half Marathon this year with a course record of 71:57.
David Spalding – Ballydrain Harriers set his 10k PB – 31:46 at Comber in June where he finished second. He won the Ards 5 miler and the Donaghadee 5k.
[photo: Craig McMeeechan left and David Spalding centre]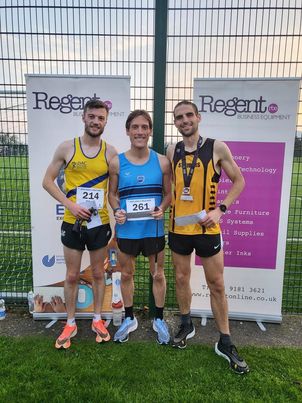 John Craig – Annadale Striders has a 10k PB – 30:23 (Seeley '22) He is the NI Masters champion at cross country and 3000m (8:56.06) and represented GB & NI at the European Masters Championships in Italy this week where he finished second in the M40 5000m.
Patrick McNiff – Newcastle AC's 10k PB is 31:26 (Seeley '19) 5k PB – 14:23 ('19) 4th at recent Carlingford 5k (15:02.)
Zak Hanna – Newcastle AC. 10k PB – 31:14 (1st at Jimmys 10k '23) 1st at Mill Hill mile (5:14) Professional mountain runner 5th at the 2022 world championships in Thailand – 8.5k with 1000m ascent
Eoghan Totten – Newcastle AC 10k PB – 30:11 ( London 10000 2019) Raced sparingly in recent times 2:16 Dublin marathon ('19)
[photo: Eoghan Totten]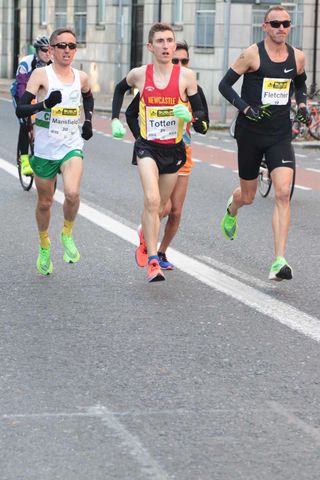 Cathaoir Purvis – North Belfast 10k PB – 32:44 at the Expleo Running Festival in Jan 23. He ran 14:53 at Armagh 5k- Feb '23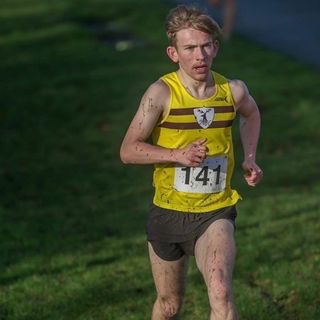 Conor Bradley – City of Derry 10k PB – 28:59 – Telford (Dec '22) Represented Ireland at Euro xc Champs '19 1st at Titanic 10k (29:20) – April '23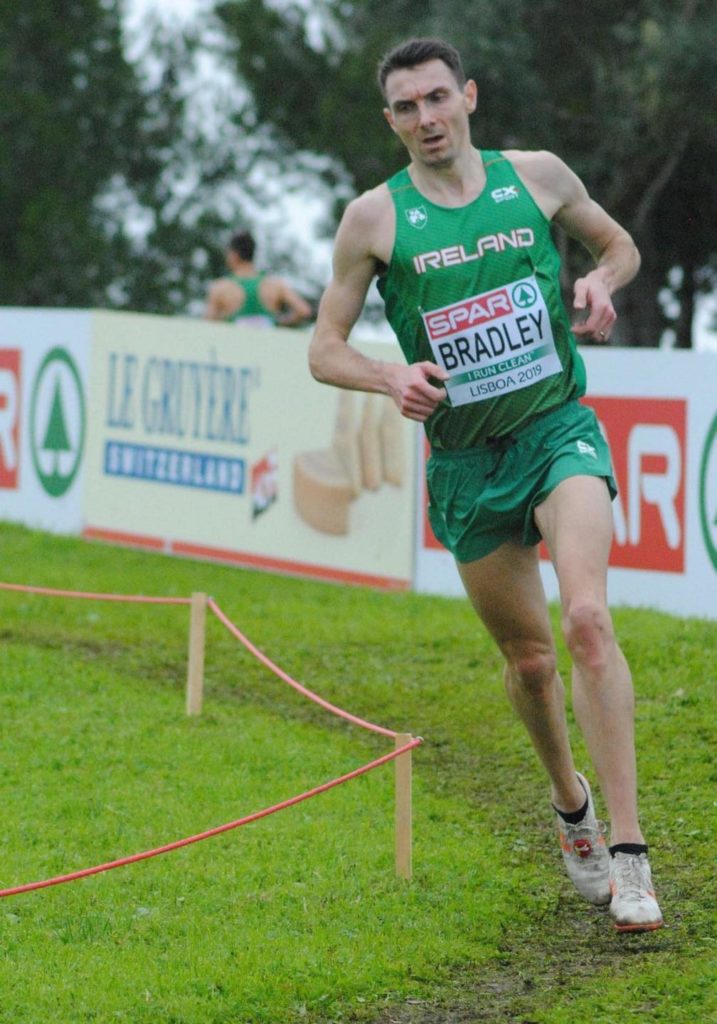 Natalie Hall Annadale Striders. 10k PB – 36:33 (Seeley '21) Quieter season but she a marathon PB of 2:47 and half of 78:57 in recent seasons.
Gladys Ganiel – North Belfast Harriers and NI Commonwealth Games Marathoner with a 10k PB – 34:42 (2013) Wins at Laganside (36:01), Craic 10k (36:25) and Feile 10k (36:09) this season.
[photo: Gladys Daniel centre and Natalie Hall right]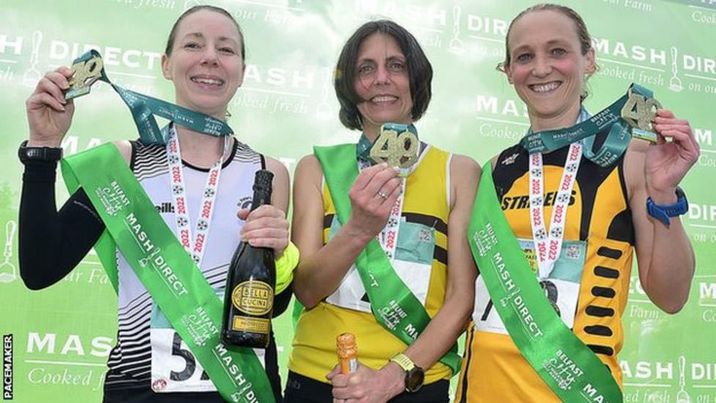 Robyn McKee – Annadale 10k PB – 36:03 (Seeley '21) Lots of track racing this year 800m – 2:12, 1500 – 4:31, 3000 – 9:51 so no 10k form, but she is expected to be among the front runners.
[photo: Robyn McKee]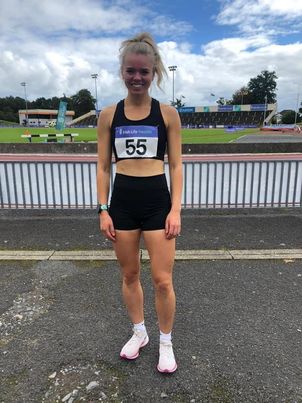 Eimear McCracken – Annadale Striders set her 10k PB – 38:48 at Titanic '21. Her 3000m PB is 10:55 and 5k 18:44.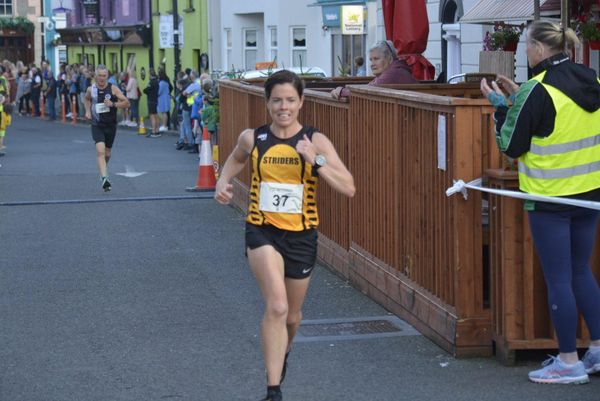 Ivana Anderson – Unattached 10k PB – 35:07 (1st at Larne 10k) Wins at Comber (36:11) and Ards Half (80:10) 2:57:08 at Belfast marathon (5th) and 5th again at last weeks Half 80:11.
Fiona McQuillan – North Down AC set her 10k PB – 37:39 at the Comber 10k this year. She ran a PB of 2:53:51 at the Berlin Marathon last week. Winner at Carrick 10k (38:07) and Connswater 5 Miler (30:51)
[photo: Fiona McQuillan left]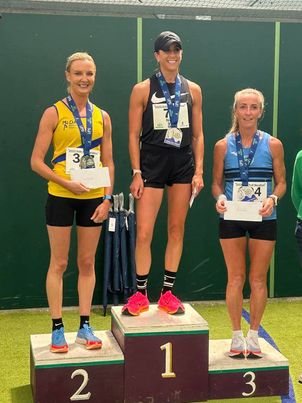 Helen Lavery – Beechmount 10k PB – 37:42 (Seeley '19) 2nd in NI & Ulster 5000 (18:56) 5k PB of 17:36 this year.
Catherine O'Connor – East Down 10k PB – 35:46 (Seeley '22) 5k PB recently at Dromiskin 5k (16:37) 3k – Armagh (9:46)