The second of this year's ANI cross country league fixtures took place on Saturday at the picturesque Kilbroney Park in the foothills of the Mournes. The event incorporated the qualifying races for the Irish Even age groups which will be in Dublin on 26th November.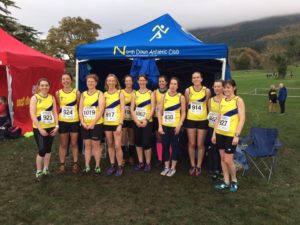 The boys U10 1000M race had our first ND appearance with Isaac Dunne placing 21st. Lucy Cheatley, 37th and Naomi Dunne, 48th participated in the girls U12 race which was over 1500M. The boys U12 saw Ollie Playfair finishing 21st, which was only 14 seconds off the winner, and Harris Massey returning in 57th. As he age categories moved up so did the distance. The girls U14 race covered 2500M and saw Tara McDonough claim 11th, Niamh Fenlon 31st which was two seconds ahead of Hollie Massey in 32nd. Cara Fizpatrick made it round the circuit to finish in 83rd. In the boys equivalent Daniel Playfair finished in 17th, a couple of seconds ahead Jamie Gaw in 21st.
In the girls U16 race Murphy Miller battled with a foot injury to qualify for Dublin in 11th followed by Amelia Tyler in 17th, Megan Briggs 20th, Caitlyn Turner 23rd, Rachel Gillespie 34th, Bryanna Catney 37th, Alisha Turner 43rd and Ella Andrews 47th. The girls combined to earn 2nd place team and a team position at the Irish age groups next month.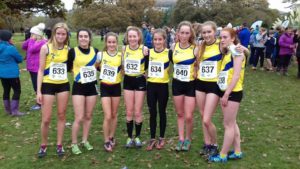 The boys race featured three of our athletes and Jakob Swann was first in when he finished in 46th which was a reasonable effort given his recent injury. Adam Skelly was next in 54th and John McNally 62nd. Our only girl representative in the U18 race was Jessica Scott who had a creditable 14th place finish with sister Anna unfortunately having to pull out due to a bout of asthma. The U18 boys team had plenty of promise but in the end only three ran and Thomas Patterson had a good run to finish in 11th as did John Ewing returning in 25th. Cameron Jenkins is making progress in his return to fitness and settled for 51st place over the 5000M course.
A great turnout from our youngsters with all those finishing in the top 12 qualifying for the Irish Age Groups and qualifying teams.
The ladies senior race was also over the 5K course and the current league champions put in another good show. Rachel Gibson passed her team mate Sarah Lindsay in the last stretch to take 3rd with Sarah 4th, and with Rio Catney having a solid run in 13th spot and Valerie McDonough tying up 32nd place the team prize was once again won by the North Down girls. Valerie also won the O45 prize in the process. Davie Seaton took a break from his course set up/marshalling responsibilities to run in the MO65 race within the ladies race to finish 2nd O70.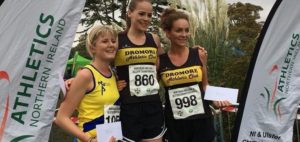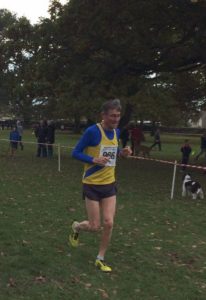 The ladies were completed with:
Helan Byers 42nd Clare Kennedy 43rd
Joanne Moran 54th Lisa McMeechan 58th
Abby Andrews 59th Caroline Crothers 67th
Elaine McDonnell 92nd Sandra Hall 96th
Claire McGready 100th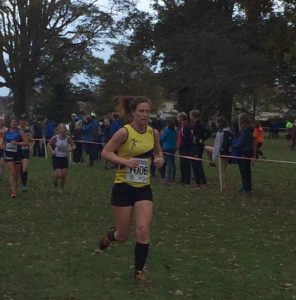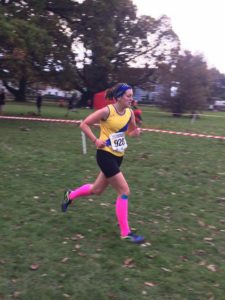 The senior men took on four laps of the 2k loop to finish the day off and Craig McMeechan was a comfortable podium finisher when he ran the majority of the race in 3rd position. Francis Marsh was next in 15th and 1st O50 and Ben Caughers followed in 29th place. David Massey finished in 67th position ahead of Chris Moran who picked off a few positions in his sprint finish.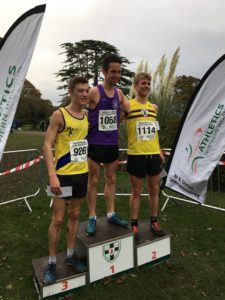 Mens team:
David McMeechan 105th Frank Rea 124th
Mitchell Brown 125th John McGarvey 131st
Mick Hall 132nd Trevor Patterson 140th
Gordon Matchett 145th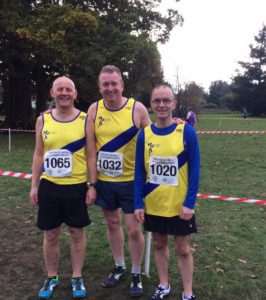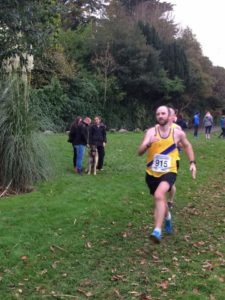 Not a bad representation from the club bearing in mind the Dublin marathon but when the first three finishers at Bangor park run are North Down runners, the strength of the men's team in particular could have been better.
Full results Bobby Rea & Age groups XC