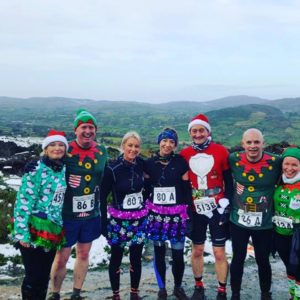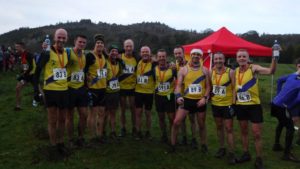 Cold but reasonable weather welcomed this year's participants to the annual multi terrain run around the hills of Castlewellan as part of the Christmas Cracker run. It is now traditional for some of the entrants to run in fancy dress with the Christmas spirit and this year didn't disappoint.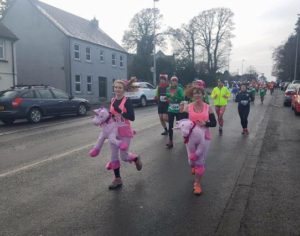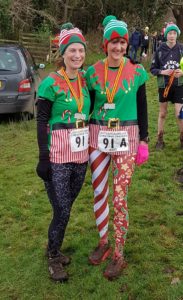 Of the serious runners Chris Speers and Mark Rushby were 21st overall in 1:07:53 while Alan and David Massey finished 7 minutes later in 51st place. One minute later the strong pairing of Ben Caughers and Colin Walker returned on 67th, Steven Donegan and Michael Boyd were 92nd after running for 1:18:33.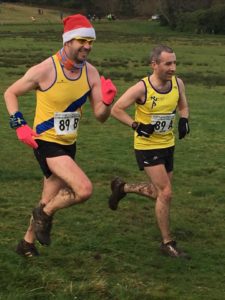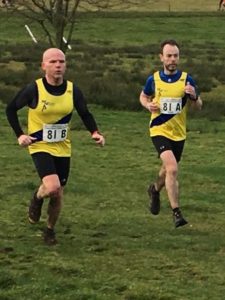 For the second year in a row Les Wilkinson and Frankie Rea won the O120 category which placed them 100th overall from the 600+ finishers.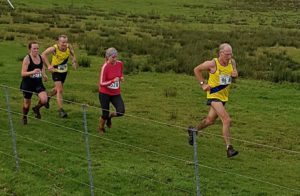 Of the mixed teams Valerie McDonough and husband Philip coaxed each other around the testing course to finish 14th while Claire Scott completed with her partner in 7th.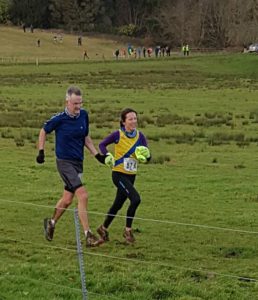 After the mixed terrain of this week's event the ANI cross country league returns next week for the International event at Greenmount, Antrim.