This year's Comber race was held on a Friday evening and turned out to be the most well attended Comber 10K yet.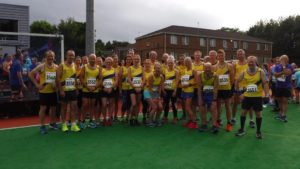 Over 600 runners finished the race in warm weather, much to the discomfort of some. Alex Donald and Francis Marsh weren't far apart when they finished in 6th and 7th places and 9 seconds apart, 34:26 and 34:35. Ben Caughers followed shortly afterwards in 10th with a time of 35:54 and David Massey was next in 38:13 with 28th place.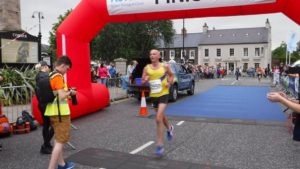 Eamonn O'Reilly crossed the line 20 seconds later, 38:33 which was 35th and Ben Robinson was unlucky not to break the 40 min barrier when he clocked 40:06 which was 53rd.
From 40 North Down runners in the race Joanne Moran was first female home in 46:33 and Jane Stevenson recorded a pb time of 47:09. Lindsay Doulton was next to cross the line in 48:04 and Caroline Crothers completed in 51:50. Joanne Kelly recorded 51:41 on the night and a little over a minute later Alison Wise finished with a time of 52:47.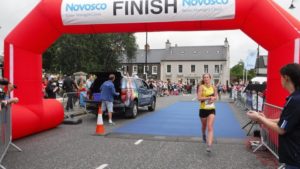 Frankie Rea made the prizes on the night when he continued his good run of category wins with a first O60 success.