The North Down ladies started where they left off last season with a team win at the season opener Comber Cup at Billy Neil playing fields.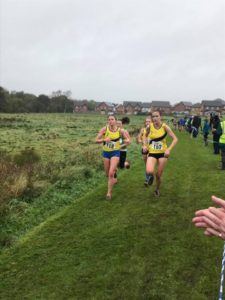 They also made a statement of intent with the senior cross country champion Jessica Craig finishing 2nd when she felt the win was within her grasp, Sarah Lindsay 7th and Rachel Gibson and the young Rio Catney contested 10th and 11th. As is typical of the North Down ladies they had ample support in the shape of Jodi Smith returning from injury, 18th, Roberta Dornan running an excellent 21st and Valerie McDonough 30th.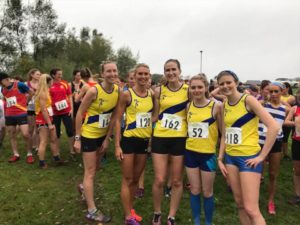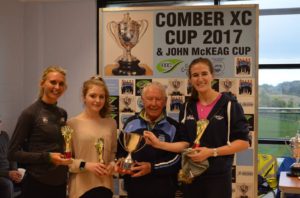 In the men's race there was a 5 man breakaway pack which stayed the same throughout and James Budde led the chase pack, eventually finishing in 7th.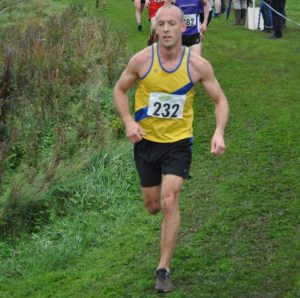 Men's captain and training partner of James, Dennis Scott returned in 15th and Chris Speers finished well in 65th followed by David Massey in 70th. The New Beginnings training crew of Alan Massey 91st, Philip Mulligan 95th and Colin Walker 100th were next in with a good grouping.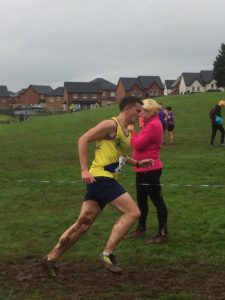 Completing the ladies team was Sarah Benton 45th, Clare Kennedy 52nd, Louise Watson 54th, Claire Scott 57th, ladies captain Helen Byers 59th, Abby Andrews 61st, Kathryn Playfair 70th, Clare Smith 72nd, Aileen Smith 79th, Nicola Downey 83rd, Heidi Rodgers 85th, Hannah Dunne 97th, Paula Simpson 102nd, Alison Wise 109th, Kathryn Blomley 110th, and Tracey Hodgson 114th.
The men's team included Sean Nickell 113th, Johnny McGrath 129th, John McGarvey 151st, Mitchell Brown 154th, Michael Stevonson 159th, Trevor Patterson 166th and Gordon Matchett 173rd.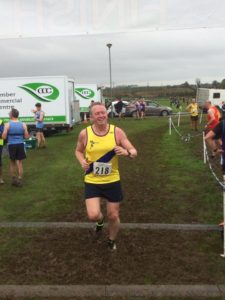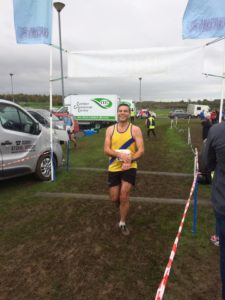 Earlier in the junior races our young athletes didn't fail to disappoint. Tara McDonough was equal best of the day with a 3rd place finish in the U15 race coming ahead of Amelia Tyler in 6th and Megan Briggs 7th. Bryanna Catney ran well to finish 16th with Cara Fitzpatrick finishing 20th. Daniel Playfair did well to finish 9th while at the low end of the age band with an out of sorts Adam Skelly following close behind in 14th.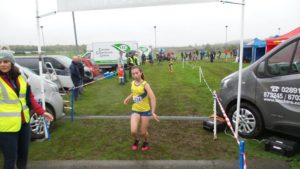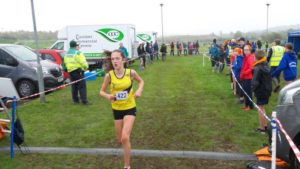 In the primary schools race Ollie Playfair was 4th in such a fast and furious race that he was only 4 seconds off 1st. Harris Massey was 9th in the same race and Naomi Dunne finished 8th after her first week training with the club. In the U13s Lucy Cheatley showed her ability with a solid 14th place finish with clubmate Hollie Massey returning 6 seconds later in 17th.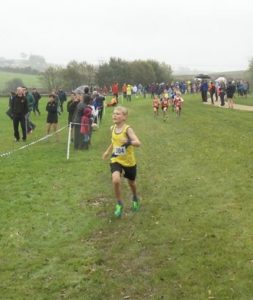 There was a strong representation of boys in the U18 race where Thomas Patterson was right up there with a 3rd place finish. He was backed up by John Ewing in 9th, Jakob Swann making a welcome return in 18th, James McCaughey 19th, Jake Rushby 21st and Cameron Jenkins 22nd. Good packing from the lads. Jessica Scott had a great run to finish 10th in the girls U18 race.