The start of this year's schools cross country took place at Campbell College on Tuesday. The club had a couple of winners and a healthy representation making their way to Mallusk for the Ulster Schools on 21st February as a consequence of their lofty finishing positions.
Tara McDonough was a convincing winner in the junior girls event having run the perfect race. Freya Adams followed in 6th representing the winning Strathearn team and Sarah Gaw assisted her Sullivan team mate Tara with a 10th place finish. Katie Kimber came 40th after her successful indoor events at the weekend.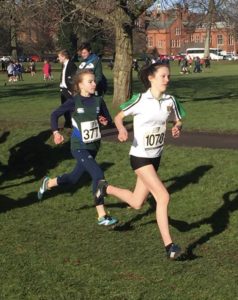 Our other winner was Erin McConnell in the Senior Girls as she represented SERC. In the same race Sophie Kenny finished 7th, Sarah Moorcroft 9th, Anna Scott 13th and Nia McNally 15th.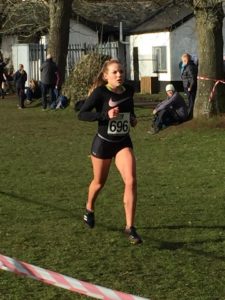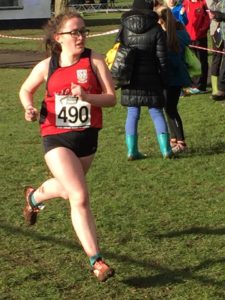 In the minor boys race Nathan Semple looked well in control as he finished 2nd running in a Bangor Grammar vest and leading them to team victory. Lukas Kenny finished 9th on his home turf.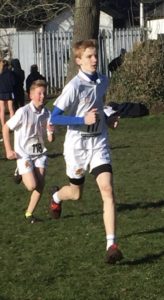 Murphy Miller followed up from her weekend track success with 5th place in the Inter girls and assisted Strathearn to another team win. The St Columbanus trio of Caitlin Turner, Megan Briggs and Alisha Turner finished in 7th, 8th and 11th to finish 2nd overall. Ella Andrews wasn't far behind in 20th.
The minor girls race featured Ellie Gordon who had an excellent return to form with 13th place. Jess Rook ran with one shoe on, carrying the other for a large part of the race, and still managed to qualify with 14th. Amy McMullan finished 5 seconds later in 17th place.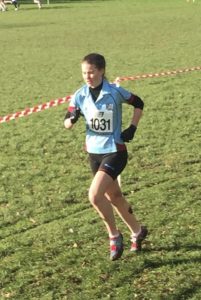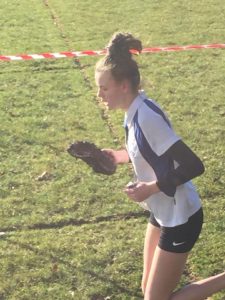 Jakob Swann and Ben Jenkins were only runners in the Inter boys where they finished 10th and 60th respectively.
The ND runners in the Senior boys would've scored well had they been on the same team as Thomas Patterson (Bangor Academy) finished 9th, John Ewing (Bangor GS)10th, Jake Rushby (SERC) 13th, Cameron Jenkins (Bangor GS)16th and Jack Logan (Campbell Clg) 18th.
In the first race of the day, Mini Girls, Lucy Cheatley got the benefit of committed training to finish in 5th, followed by Niamh Fenlon in 8th. Adam Skelly was also 8th in his Junior boys race, qualifying comfortably for Mallusk as Jamie Gaw enjoyed his first outing for Sullivan in the Mini boys finishing 6th.