This weekend Santry hosted the annual championships with 3 of our athletes competing on Sunday.
After her fall at the hurdles representing Ireland at the recent Euro combined events in Spain where she suffered knee and head injuries, Sarah Connolly returned to competition in the long jump and 100M hurdles. While understandably nervous on her return to hurdles Sarah still managed a significant pb of 14:64 which is nearly 0:3 secs up on her previous best and which placed her 5th. Sarah finished 4th in her long jump efforts jumping 5:59, also a pb and narrowly missing out on 3rd.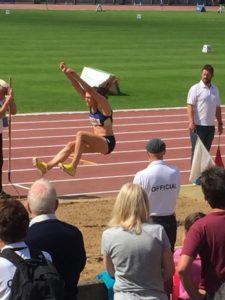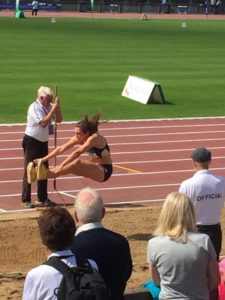 Rachel Gibson continued her 800M racing when she firstly clocked 2:12:50 and 2nd in the heat before finishing 6th in a quality filled final, recording 2:13:26.
The first race of the day included Craig McMeechan in the Junior Mens 3000M. In a race that was tactical rather than record breaking Craig won in what looked like a photo finish and was by a margin of 0:02 of a second. It's not often our middle distance runners are seen to dip on the line to win!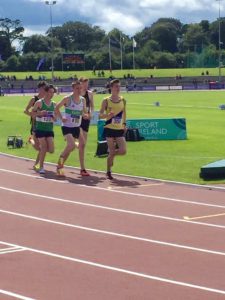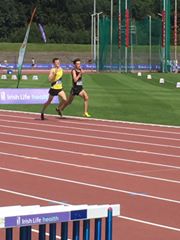 Full results Irish Track and Field