When most of us would think that a walk up to Donard and back in a morning jaunt was a bit of a work out, check out the ground covered in the Skyline race this year. Donard, Commedagh, Bearnagh, Meelmore, Foffany, Loughshannagh and then back with the winner returning to the start in 3hrs 45 mins. Amazing stuff.
Mark Weir, who has become a bit of a veteran at this game, circumvented the route in 5:27:59 which was the best he has run over this event. Nicklas Arkensparr finished less than half an hour later in 5:53:43 while Philip Ballie opted for a change in road running to make it around the circuit in 7:15:07 with Alan Massey returning to the mountainous loop and recording 7:20:46. Our only female runner was Cara Jeffrey who completed the 7 peaks in a time of 8:21:44.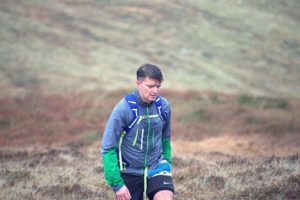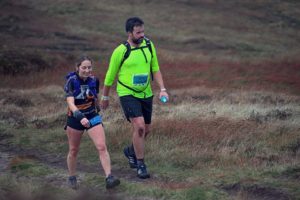 Unfortunately Trevor Patterson suffered a back injury as he progressed along the Brandy Pad and then a fall at Meelmore put paid to his efforts. He still managed 4 of the peaks before retiring.