Over 1100 runners took on the variety of options open to the ladies at the latest Pure Running inspired Runher races on Friday evening. North Down AC were well represented in the race and also as marshals along the coastline.
There were 3 races to choose from with them all finishing at Crawfordsburn Country Park. The 5K race started at Rockport school, Holywood at 6:30pm, at the same time the inaugural half marathon was starting at the Dirty Duck in Holywood and then at 7:15pm the 10K race started at Seapark.
Despite being sent the wrong way and having to cover an extra 500M Jodi Smith won the 5k event in 21:20. Pamela Phillips was 3rd in the same race as she clocked 22:33.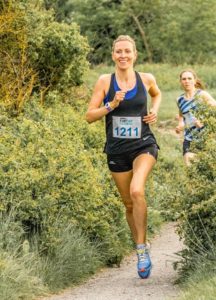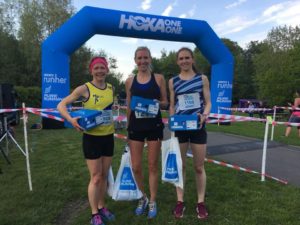 In the 10K race Julie Balmer made a return to the podium as she finished 3rd with a time of 44:09. The half marathon, which is the first all female half marathon in Ireland, made it's way along the coast to Bangor, circling the McKee clock before returning to Crawfordsburn to finish. Fiona McQuillan was the comfortable winner of the half with a very respectable recording of 1:31:34.