The penultimate race in this year's cross country league took place at Stormont on Saturday with North Down ladies stamping their authority on the league with another team win.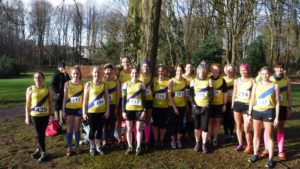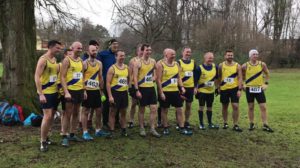 Jessica Craig returned to the cross country scene with a convincing win and had ample support as Sarah Lindsay finished 4th and Jodi Smith 5th.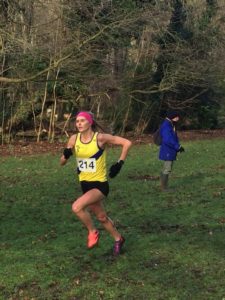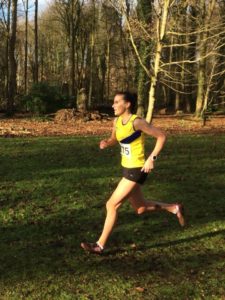 Rio Catney followed in 13th and with it the U20 win and fellow junior Erin McConnell was next in 19th. Roberta Dornan completed in 27th as Clare Kennedy crossed the line in 36th place followed by Helen Byers in 38th and Jane Stephenson, 39th.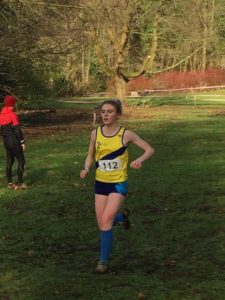 Abby Andrews continues to enjoy xc as she finished in 50th and Caroline Crothers returned in 70th before Cara Jeffrey made a welcome return to the mud with 73rd place. The North Down ladies were completed with Katherine Playfair 88th, Sandra Hall 103rd, Hannah Dunne 118th, Joanne Moran 120th, Claire McGready 126th and Tracey Hodgson 129th.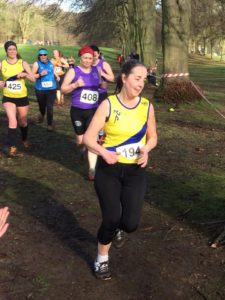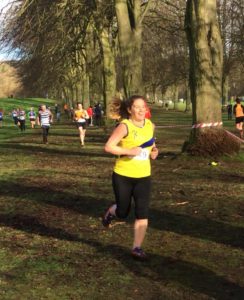 Chris Speers made it home in 36th place in the men's race to lead the ND men. A little over a minute later Mark Weir finished in 40th and Dennis Scott, previous winner of this race and returning after illness was 51st.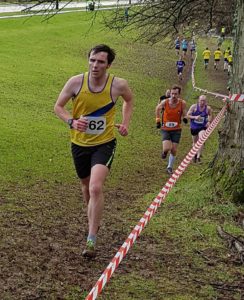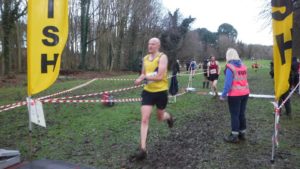 David Massey finished in 67th spot ahead of Philip Mulligan in 83rd, Alan Massey 99th and Scott Nelson 101st. Colin Walker and John McGarvey followed in 113th and 116th positions and Mitchell Brown, 131st.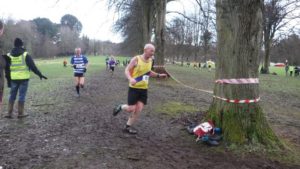 Cliff McCausland and Richard Garrad finished virtually together in 172nd and 173rd. Allen Cox 184th, Gordon Matchett 189th and Ian McCreary 204th rounded off the ND team. Terry Eakin had success as he won the M65 category.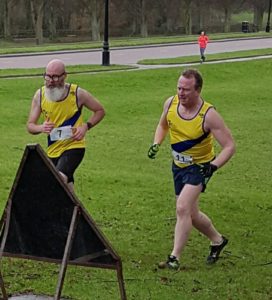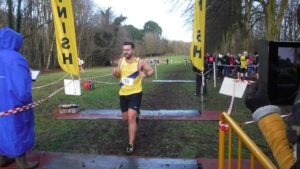 Team captains Helen Byers and Dennis Scott have to be thanked for getting the numbers out this weekend as we approach the climax of the cross country league. One final surge for the Senior at Lurgan, with double points available, should see the ladies win the league again and the men hopefully make a podium finish.
In the earlier junior races the club had podium finishes as Jake Rushby won the boys U17, Jessica Scott 2nd in the girls U17 and Amelia Tyler 3rd U15 girls. Hollie Massey and Lucy Cheatley had a great race in the U13 girls as they finished 10th and 11th and Katie McMullan was 19th.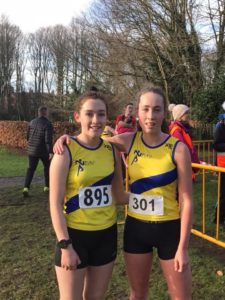 The primary school races saw Ollie Playfair finish 5th and Harris Massey 10th while in the girls race Chloe Kenny returned in 12th, Naomi Dunne 16th and Amy McMullan 26th.