The entry level for this years' race exceeded all expectations with 329 finishers enduring the slopes of Crawfordsburn Country Park. The earlier persistent rain had given way to clear weather but the rain had made the last field in the loop particularly slippy, especially the bend approaching the downhill section.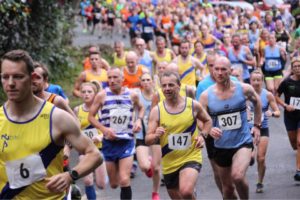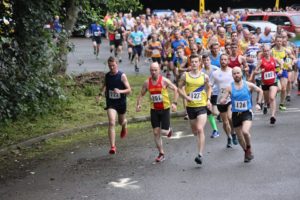 Race favourite Mark McKinstry made no mistake showing his strength on the hills to record 16:16. Craig McMeechan was our first club member in when he finished 2nd, around 45 seconds behind Mark, and Eamonn O'Reilly won the M45 category when he finished in 17th clocking 19:42. David Massey had a strong run to follow close behind with 19:48 and Philip Ballie continued his improvement with 20:00 – 22nd, a great performance over this particular 5k. Andrew Barrett was next in timed at 20:07 followed by two youngsters finishing within a second of each other, Adam Skelly who fell on the run-in and Jack Logan, 20:32.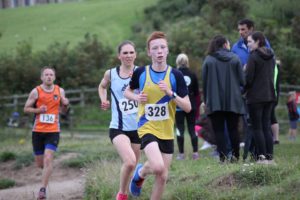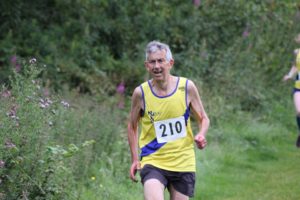 Rio Catney was our first female home and was 3rd female overall in 21:05 and claiming 1st F45 was Valerie McDonough.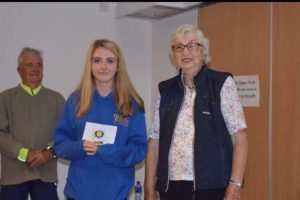 Kerry Speers returning to fitness was next in 22:40 and on 23:10 Helen Byers finished after dashing from the admin centre, registering athletes, to the start line. Caitlin Turner won 1st FJ when she finished in 112th overall in 24:26 and sandwiched between Caitlin and her sister Alisha, who returned in 25:07 – 134th, was Lisa McMeechan in 24:57, 128th.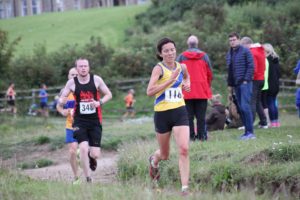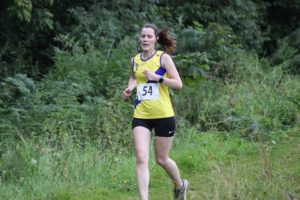 Stephen Wise 38th – 20:48
Philip Mulligan 44th – 21:02
Gerry O'Boyle 47th – 21:07
Gerry Coy 50th – 21:14
Nigel Playfair 60th – 21:41
Stephen Turner 68th – 22:21
Gerard Adair 85th – 23:12
Chris Harrison 93rd – 23:35
Andrew Muir 100th – 23:54
Kevin Waugh 105th – 24:05
Stephen Mulvenna 107th – 24:12
Shane Logan 110th – 24:30
Mick Hall 119th – 24:28
Michael Stevenson 147th – 25:45
Nicola Downey 148th – 26:05
Caroline Crothers 155th – 26:07
Nicola Ingram 169th – 26:36
Richard McEvoy 172nd – 27:09
Alison Wise 183rd – 27:49
Valerie Blayney 197th – 28:39
Marie Devine 217th – 29:27
Paula Simpson 230th – 30:08
Nicola Stevenson 234th – 30:14
Hannah Dunne 244th – 30:49
Jacob Sullivan 251st – 31:12
Gillian Leeming 257th – 31:08
Andrea Green 262nd – 31:26
Glenn Frazer 266th – 31:54
Terry Coyne 269th – 31:46
Trudy Patterson 291st – 33:31
Valerie Sullivan 313th – 36:11