Finn Valley hosted this years Uneven age group cross country again and yet again it was like running through treacle.
The club had a great turn out and came away with team prizes and individual podium finishes. First up was Hollie Massey in the U13 girls where her 27th place finish assisted the County Down team to first place. In the boys equivalent Jamie Gaw made it a weekend to remember by executing a pb time at the Bangor parkrun on Saturday and then finishing 20th in his race around the mud on Sunday.
The girls U15 event saw the first team award of the day when Tara McDonough provided evidence of her dedicated training to finish 8th with Amelia Tyler 14th and Megan Briggs 16th. Sophie Kenny in 43rd made up the North Down team who finished 2nd overall.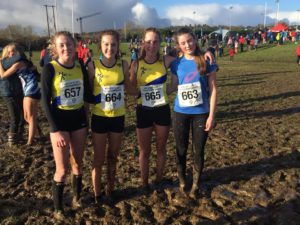 Our U17 girls won their team event as Jessica Scott led them home in a great 8th place. Caitlin Turner followed in 15th and Murphy Miller struggled with a foot injury to finish a creditable 17th. Alisha Turner was 19th, Rachel Gillespie 22nd, Bryanna Catney 23rd and Ella Andrews 26th. Well done girls.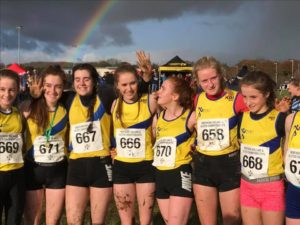 Thomas Patterson was first of the boys U17 in 10th position and the returning to form Jakob Swann was 30th followed closely by Cameron Jenkins in 36th.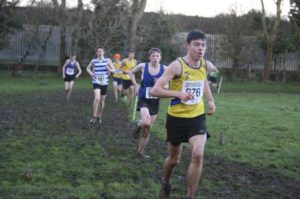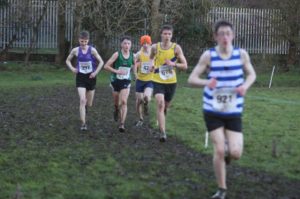 The girls U19 was raced alongside the U17's and Rio Catney made it a podium finish with an excellent 3rd place. The boys U19 race ended up in a three horse race as the podium finishers battled it out over the sludge, taking turns at the lead thinking this was maybe a break, but then realising it was too heavy to push on. In the end Craig McMeechan finished 3rd and knew that he had run his race while John Ewing battled bravely to take 17th place.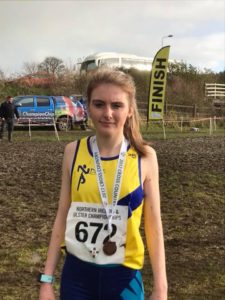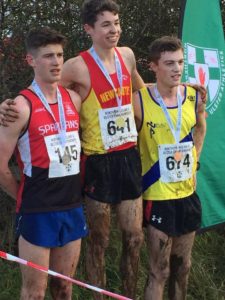 Well done to everyone who ran at the course and undertook the journey across Ireland to witness some great cross country racing.