This weekend saw our athletes compete in a variety of exotic locations including Spain, Exeter, Scarvagh and Liverpool.
Terry Eakin wore the vest of the UK as he represented them in the European masters 10k race in Alicante. It was a very successful outing as Terry finished 8th in the O65's and the team came 2nd. In the cross country event a couple days later the O65 team including Terry won the team event. Congratulations to Terry and the team.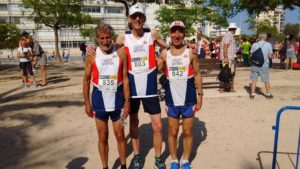 The Uk Emergency Services marathon was contested in Exeter with Darren Hamilton and Paul Floyd participating. Their experienced distance running was rewarded when they won the team event and claimed the title of Uk Emergency Services marathon champions.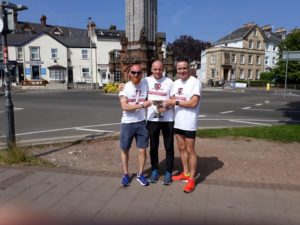 Sarah Benton ran in the Scarvagh 10k trail run on Saturday which was an event organised with all proceeds going in aid of the Guide Dogs. All of the race was contested on off road surfaces and Sarah made good work of the terrain to finish 3rd.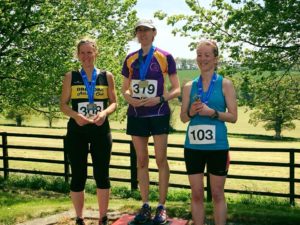 Liverpool was the venue for Michael Boyd's effort at a sub 3 hour marathon. Unfortunately the warm weather and hills put paid to the ultimate target but Michael still managed a healthy 3:24:02 finish.