This year's Dublin marathon saw a few PB's from the many North Down runners that took part in the annual autumn race. Adam Ferguson and Eamonn O'Reilly were at the climax of their intense training program as part of the Paul Pollock Dream Dublin project.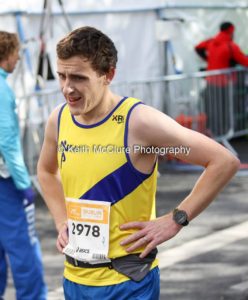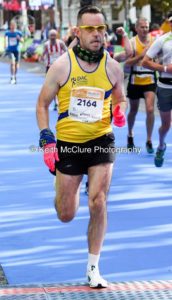 Adam dipped under the 3 hour mark comfortably when he recorded 2:53:07 and Eamonn made it home in 3:04:46 which was a significant pb. Sandwiched between was Fiona McQuillan who clocked 3:02:51 which shocked Fiona more than anybody else. After a two month summer injury the start line was the best Fiona could hope for and then as the race approached her positive thought process targeted a sub 3:10, so her pb finishing time exceeded even the most ambitious expectations.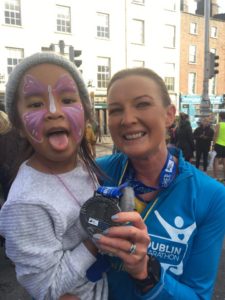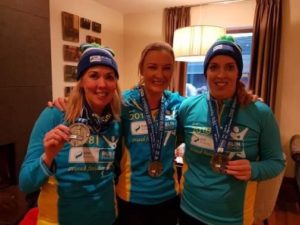 Andrew Muir continued the pb trend when he finished with 3:07:58 making his disappointment of London a distant memory. Douglas Gordon had a strong run to complete in 3:18:59 and Richard Garrad came in just under the 4 hour mark on 3:59:31. Darren Hamilton and Paul Floyd took on the pacing role after their Berlin sub 3 hour heroics and recorded 4:28:02 and 4:14:14 respectively. Paula Simpson followed in a great pb time of 4:36:39, Wendy Murray wasn't far behind finishing with 4:42:02 and Sally Anderson was timed at 6:11:07.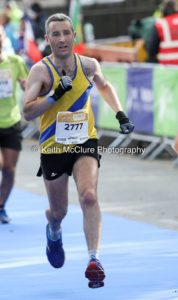 Provisional results – incomplete