The second race of the xc league took place at Greenmount college which in recent years has been the venue for the International cross country in January. So for the second week running ground conditions were firm and when the January fixture is normally in energy sapping mud, this was an unusual experience around the sports campus.
The club yet again produced great numbers in both the mens and ladies races and the ladies once again showed their strength in depth when they won the team event again. Sarah Grant cruised to 3rd place closely followed by Rachel Gibson in 4th and the reliable Jodi Smith made it home in 10th place before Kerry Speers had a great run to finish in 13th.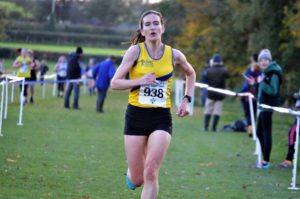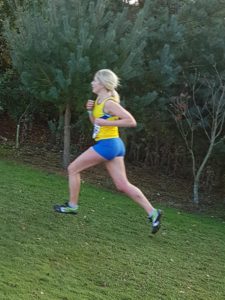 The mens team on first count appear to have finished in 4th place and for the second week in a row the club had a runner up finisher. Craig McMeechan came in a comfortable 2nd place while Francis Marsh returned in 26th. Jamie McMeechan followed in 34th and team captain, Dennis Scott wasn't far behind in 40th, Jack Bradshaw finished closely in 41st.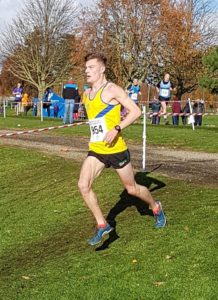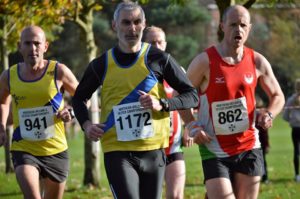 Frankie Rea had a convincing win in the male O60 race which was run alongside the ladies and Davie Seaton finished in 5th.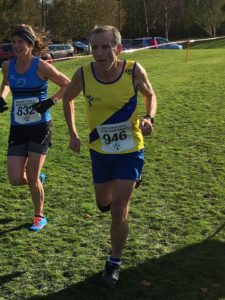 Earlier in the junior even age group races Tara McDonough was best placed when she finished 3rd in the U16 race, combined with Amelia Tyler in 6th, Megan Briggs 24th and Amy Ellison 40th the girls secured the NI & Ulster team title.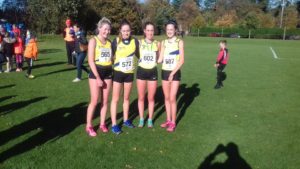 Jamie Gaw was 8th in the boys U14 event and with the top 12 in each race and winning teams qualifying for the Irish even age groups the athletes can look forward to Dublin on 25th November. Also travelling to this will be Alex Boyd who had a strong run to finish 12th in the boys U18 race.