North West Cross Country
Storm Deirdre made the journey up to Gransha tricky and the 3 lap race around the hospital grounds very tough. The underfoot conditions were relatively good but the wind and rain played a part in the single mens and ladies race.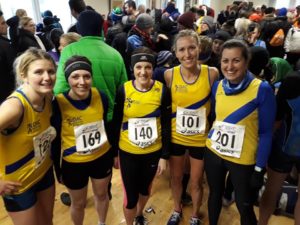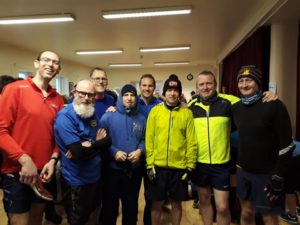 Rachel Gibson had a great win in the ladies defeating the Seeley winner Nakita Burke from Letterkenny and would have placed 4th in the ND mens list. Jodie Smith place 5th and won the O35 age prize and team captain Helen Byers finished in 21st. Lisa McMeechan completed the course in 32nd place followed by Claire McGready in 58th. Despite the best efforts of Helen in cajoling runners it was a disappointing turn out for the ND ladies who will now struggle to retain their lead at the top of the ANI cross country league.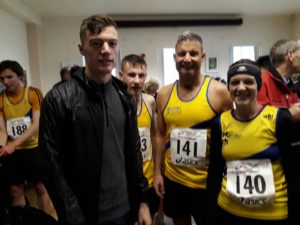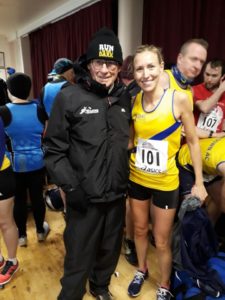 The mens team was led home by Craig McMeechan who finished 2nd to British Masters champion, Mark McKinstry and nudged the current Senior Cross Country champion Declan Reed into 3rd. Brother Jamie McMeechan was next in 23rd closely followed by Dennis Scott in 25th. Chris Moran recovered from his Mighty Oaks experience to finish 52nd as Colin Walker exchanged the park run for the mud to finish in 73rd. David McMeechan wasn't far behind in 74th with Mitchell Brown finishing in 76th and Colin Caldwell crossing the finishing line in 88th. Allen Cox completed the 3 laps in 94th, Alan Hughes 98th, Gordon Matchett 102nd, James Barr 107th and Ian McCreary 108th.
Daniel Caldwell toughed out the weather to finish 11th in his age group race before the senior race.