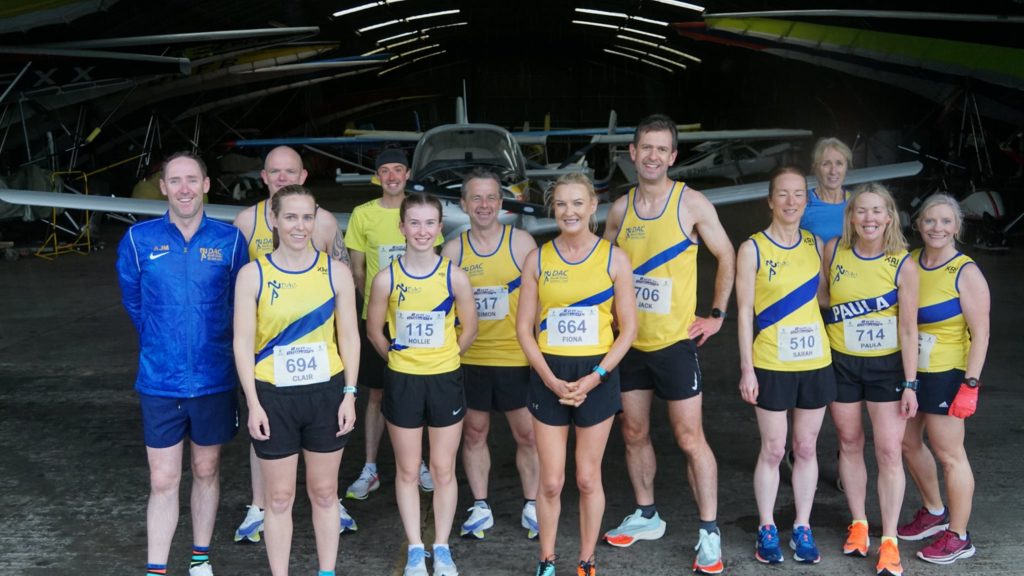 Several runners from the club attended Newtownards airfield on Friday evening for the Scrabo Striders organised races on the runway. The 2k fun run featured some of our junior runners with the highlights being Freya Lowry winning the girls race in 9:12 and Carter Rolston claiming 3rd, 7:39 in the boys race. Matthew Donegan also enjoyed his first outing as he finished just ahead of Freya in 6th place overall, 9:06.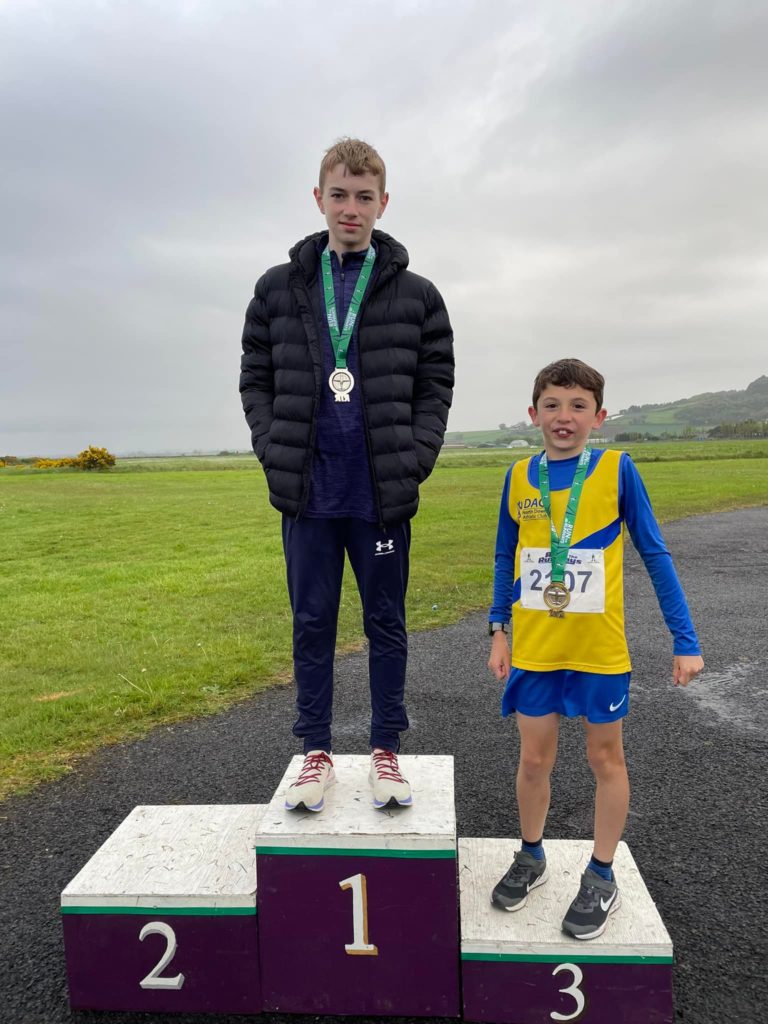 Our leading runners in the 5k race finished within 19 seconds of each other, Aaron McCauley 10th, 18:03, Jack Russell 11th, 18:10 and Philip Mulligan 12th, 18:22.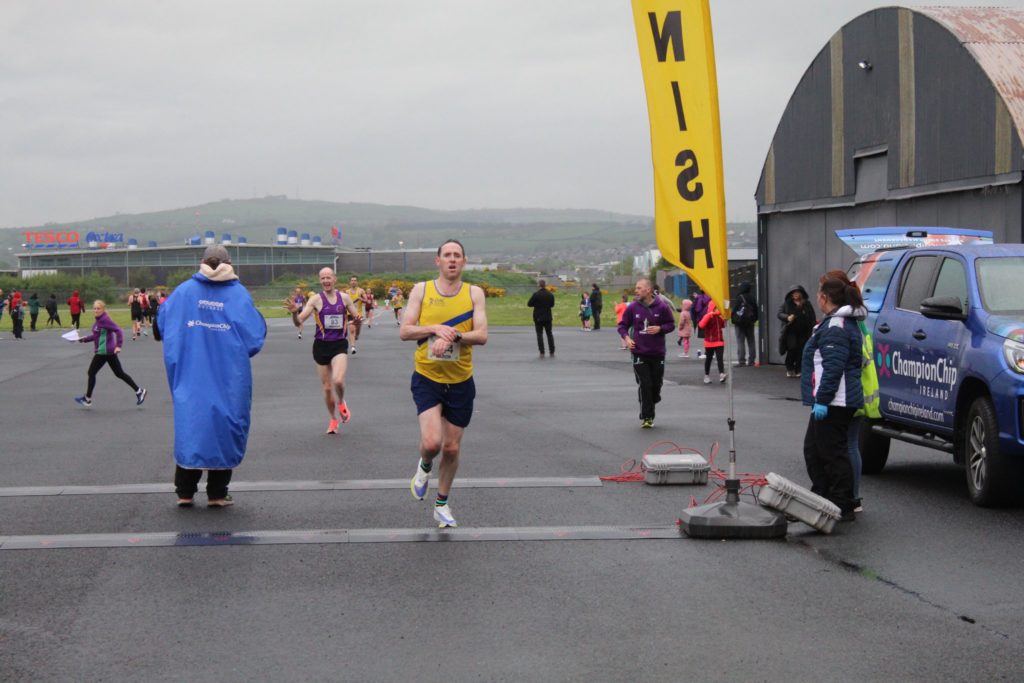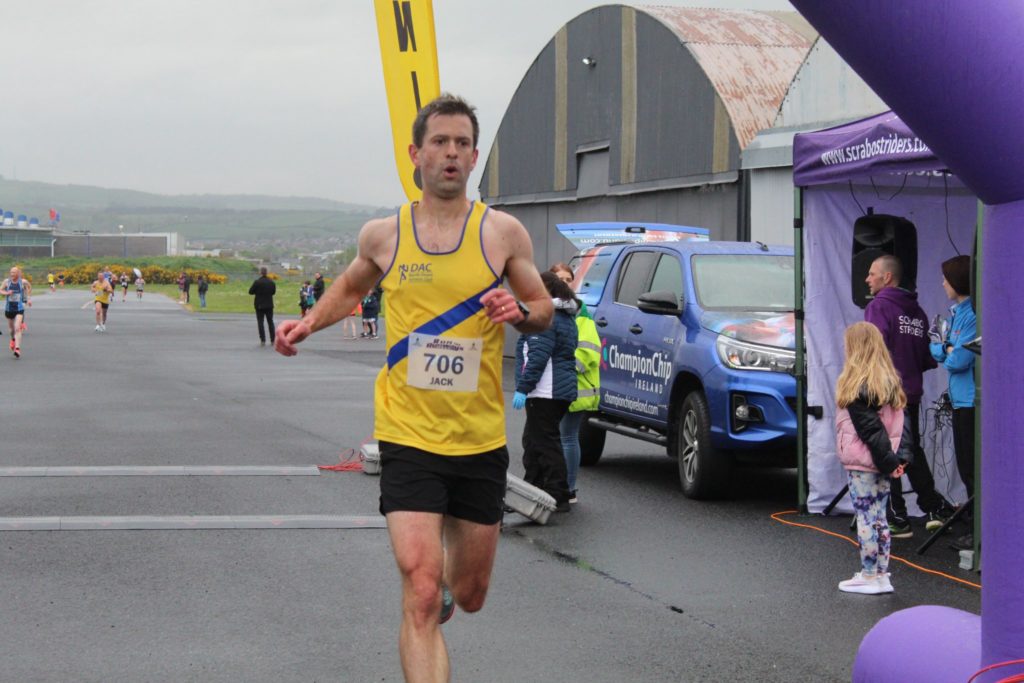 Fiona McQuillan was first of our ladies in 19:04 and was 3rd overall, Clair Quigley next in 19:57 and 4th overall.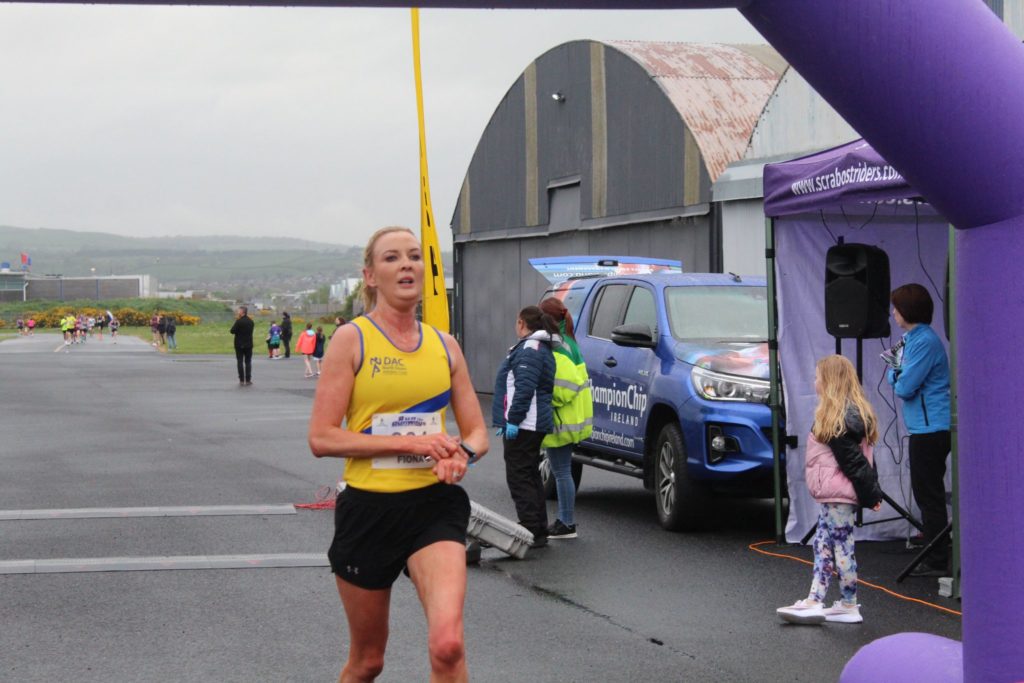 Erin McConnell won the 10k race with a time of 37:03 while young Hollie Massey, fresh from her 800M schools race a few days previously, finished in 7th overall in 42:40.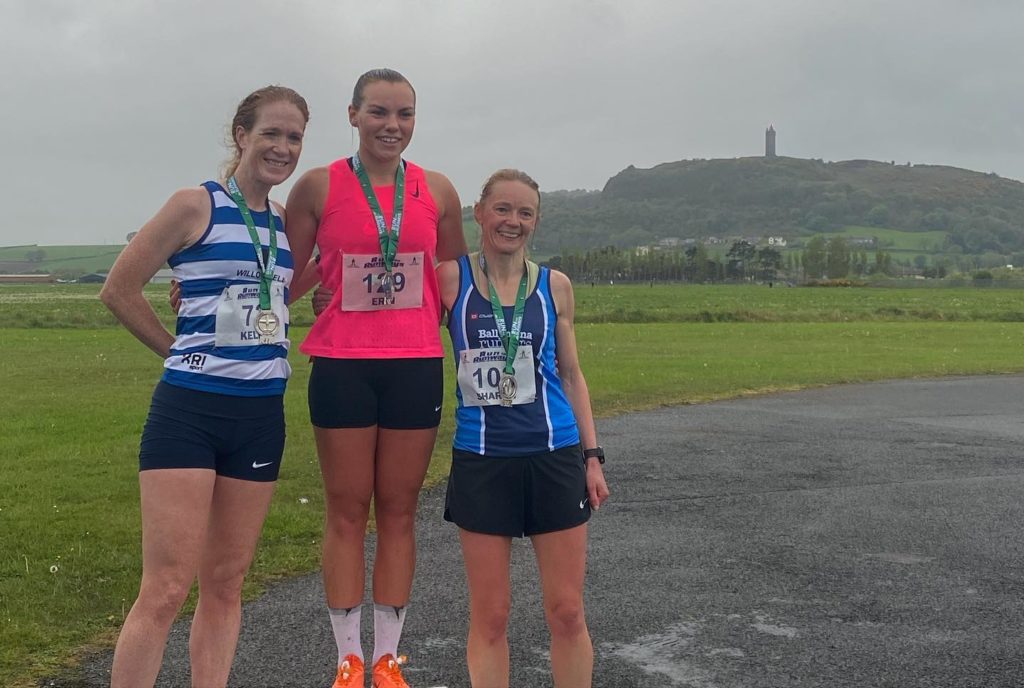 Hollie's father, David Massey was first male to finish clocking 38:46, 16th overall and Daniel Scollan completed in 39:06 in 19th.
There was a great turnout of North Down runners at this event who enjoyed the natural flat nature of the event but were subject to damp weather as they raced. Well done to all who competed. Full results below.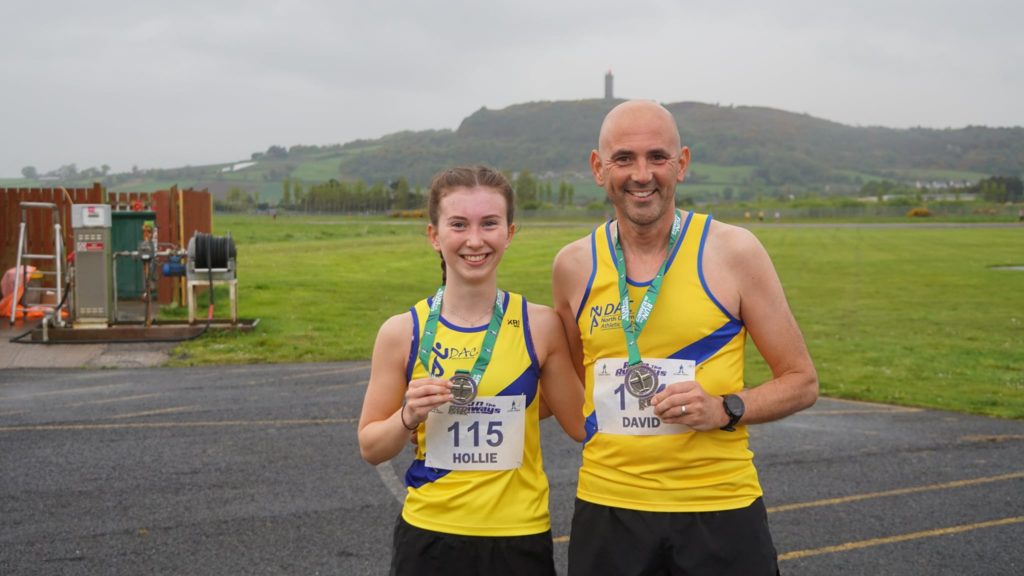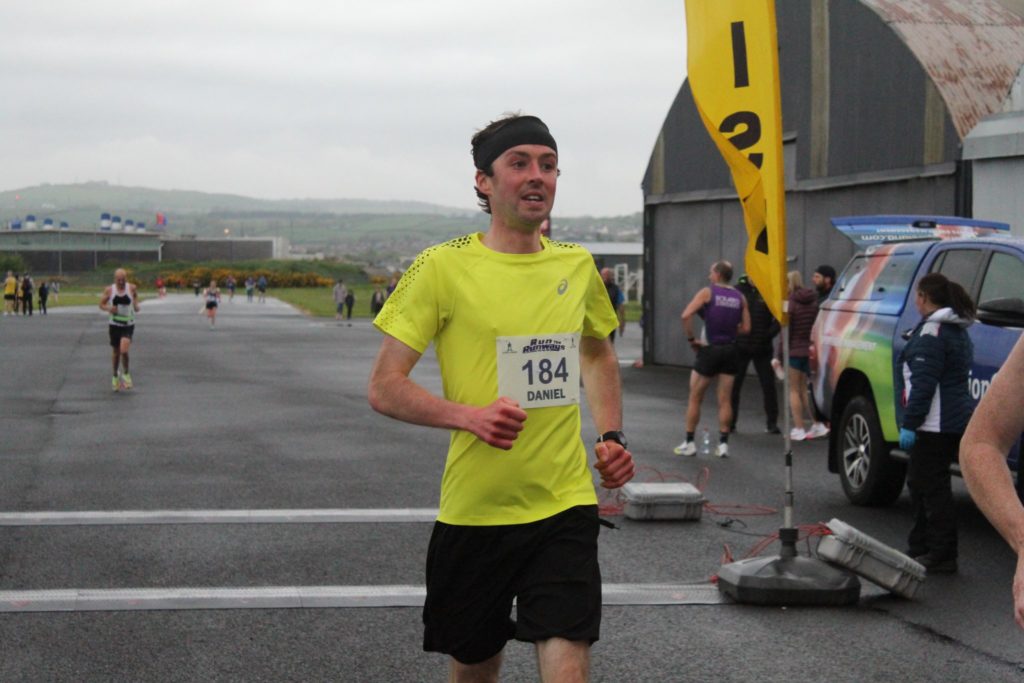 https://www.championchipireland.com/index.html?fbclid=IwAR3RP4Cq3H3I3W0yF-2VNt7aafilnPTiWlCYFH8j2RXlWM45wJQpOWn9BgA#results