The latest round of the North Down AC Grand Prix saw eighteen club members set off for the maiden city in search of fast times and valuable points for the internal club championship. With the weather forecast giving strong winds and heavy rain the fast times seemed unlikely, but in the end there were plenty of fine performances at another well organised City of Derry Spartans event.
Whilst the conditions did deteriorate on the day, predictions of 50mph winds never materialised and both James Budd (57:08) and Dennis Scott (58:11) seemed unaffected, performing admirably to claim 13th and 15th places respectively. Distance running is not really Mark Weir's natural habitat, but if he felt like a fish out of water he certainly didn't perform that way, 1:02.40 good enough for 37th (3rd in age category). There were Pb's for Chris Downey 1:04.11 (50th) and Jodi Smith, 1:05.02 (59th/ 4th lady overall) whilst Chris Moran can be more than happy with his first attempt at the distance (1:06.49/ 76th). Fiona McQuillan (1:07.12/ 5th lady), Steven Donegan (1:07.23) and Colin Walker (1:08.32) followed in quick succession, the ever improving Mitchell Brown dipped under 70 minutes with 1:09.30, whilst Alan Massey was just the other side on 1:11.21.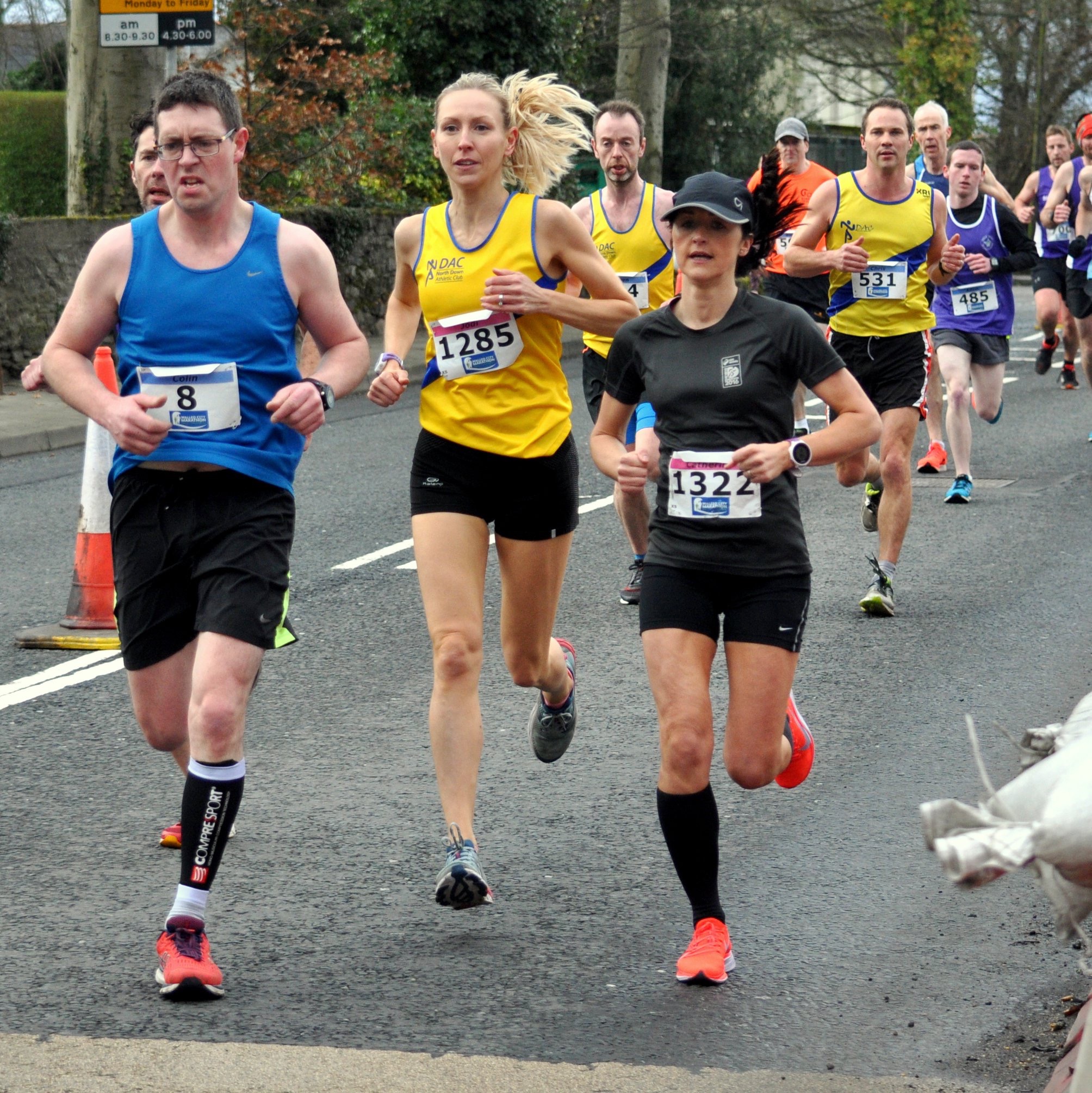 Helen Byers claimed a new Pb in posting 1:14.56, with Claire Scott next in 1:18.09 and Nicola Downey – 1:19.44. Donald Smith also dipped under 80 minutes with 1:19.54, Alan Hughes sprinted through the line in 1:23.31, whilst husband and wife team, Jamie and Nicola Stevenson, both hit their pre run targets, Jamie (1:29.19) breaking 90 minutes and Nicola (1:35.24) nearly five minutes inside her original plan.