Newcastle AC have to be congratulated on conjuring up yet another classic off road experience for the annual pairs running event in and around Castlewellan.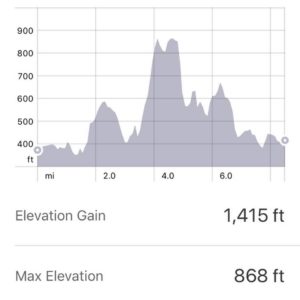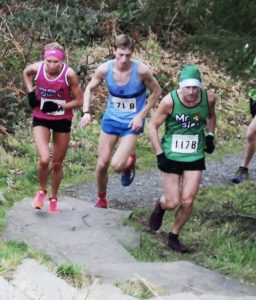 Jessica Craig was part of a winning pair as she and her partner, Wesley McDowell from Dromore AC succeeded in winning the Mixed under 80 age band and finishing 14th overall. In keeping with the fun element of the race Jessica wore a vest with the wording "Little Miss Quick" while Wesley dealt with the vest title, "Mr Slow". Kerry Speers and Chris Speers also featured in the Mixed under 80 finishing 6th, 43rd overall.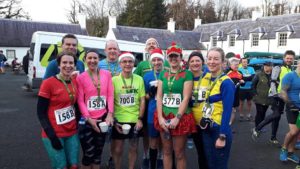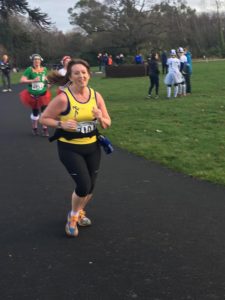 Leslie Wilkinson and Frankie Rea are making a habit of winning their age category at this particular outing every year and this year kept with tradition. They won the Male over 120 age group with their nearest challengers over half an hour behind. The partnership of Terry Coyne and Maurice Cairns managed 4th place in this age band. In the mixed version of the O120 age section Sharron Sykes managed 3rd place with her CIYMS partner.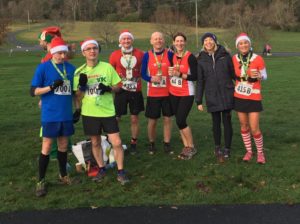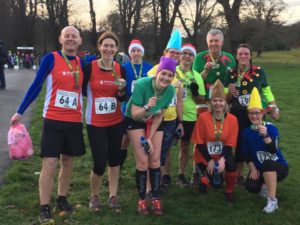 There were some great contributions to the fancy dress feature of the event from our athletes including Joanne Kelly and Paula Simpson as bumble bees, Richard Garrad and Glenn Armstrong as Pixies, Terry Coyne and Maurice Cairns – 118 118, and the Christmas theme from amongst others Glenn Frazer and Heather Matchett, Helen Byers and Gerry O'Boyle and Ian McCreary and Melanie Patton.